So, long-time lurker here, and I thought my first proper post should be an extensive Trip Report, so I waited until my family and I went on our 5 day Disneyland vacation. The following Trip Report covers July 20th - July 25th. Warning: This Trip Report will be very Pic Heavy as I fancy myself an amateur photographer. I've seen the work of people on this board and have been impressed by a lot of the shots people get in the park. So I thought I'd show off what my camera and I came up with.
My family and I are from Utah. My wife and I have visited Disneyland 4 times now in the last 13 or 14 months. We love it there. We convinced my parents to take a family trip there since my Dad had some frequent flier miles to use up and they didn't really want to fly somewhere far away like Florida or Hawaii. It had been a while since my parents had been to Disneyland, but my wife and I were there in March with a couple friends. I was sad in March because I was extremely sick for the whole trip with a terrible sore throat and World of Color wasn't done yet.
Getting a chance to go back and see World of Color was a dream come true. It had been something I'd been looking forward to ever since I first found out about the project.
This trip consisted of me my Dad, Mom, wife, and little sister.
Anyway,so we got there on July 20th. First off we had to head to City Hall because my Dad has a really bad back and would not be able to stand in any lines. He can walk and all that, but he can't stand. It really, really hurts for him to stand for very long. So, the very kind lady at City Hall helped us and gave my Dad one of these beauties so he could enjoy the entire trip with us and not have to worry about keeling over in a 2 hour wait for Splash Mountain from pain.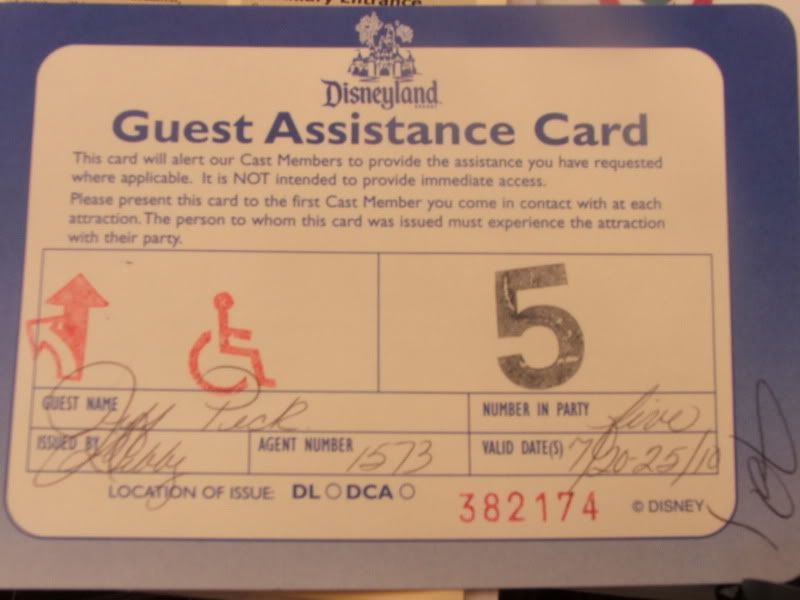 Then we walked down Main Street and had lunch at the Carnation Cafe, a place I had actually never ate at before. I loved it!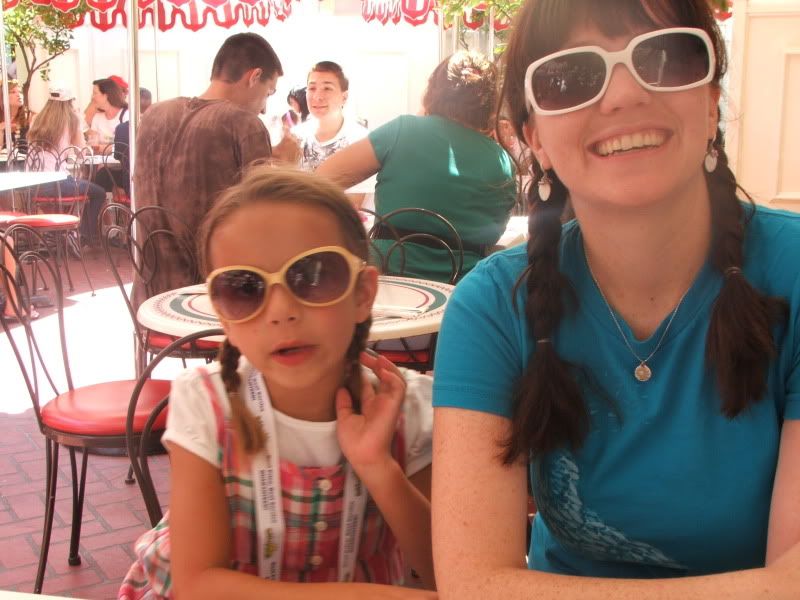 I was still trying to get the hang of my new camera so I just started shooting away.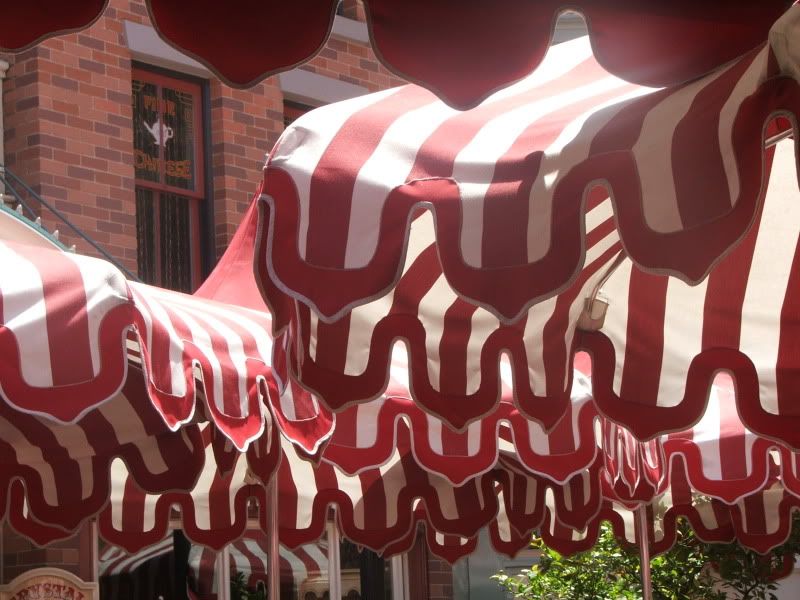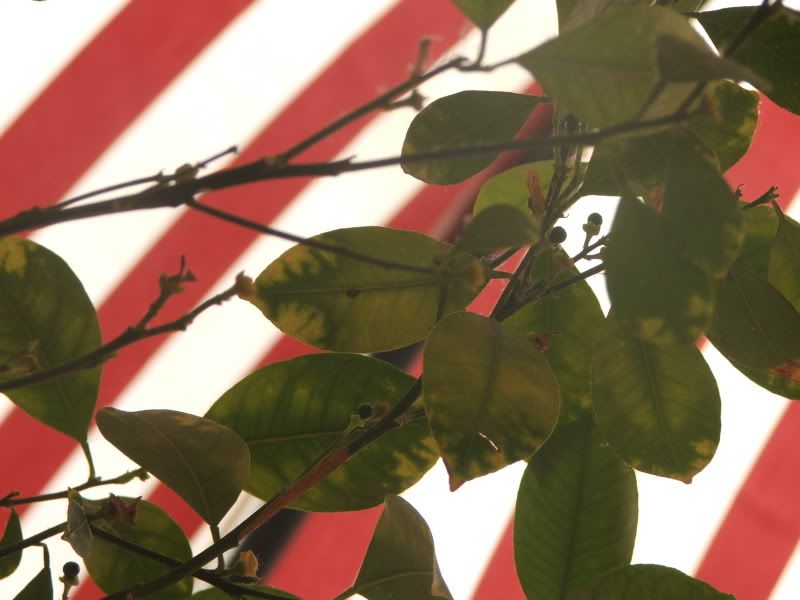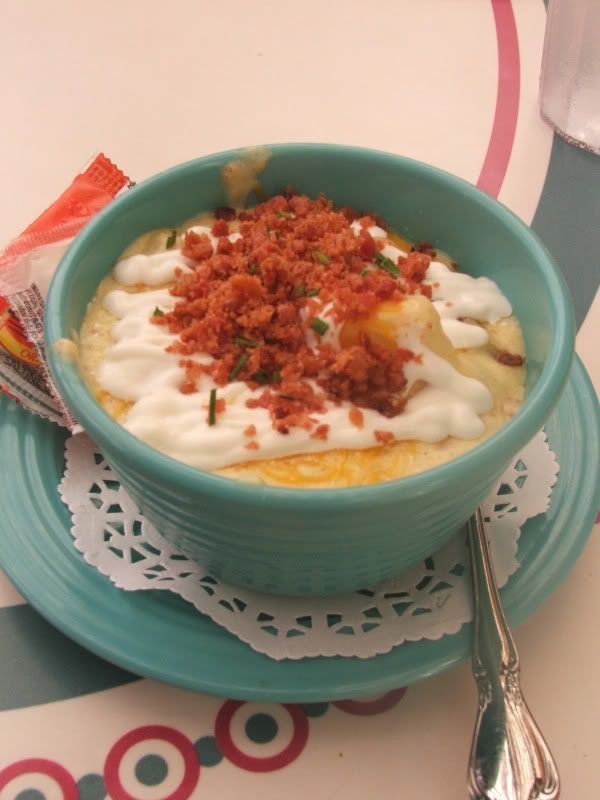 I was still trying to find the optimal camera settings when I snapped this pic. It was still way too bright for my liking, but what do I know. I'm not a pro.
We walked down Main Street as I just snapped more and more pictures trying to get the settings all configured. When we got to the end of Main Street I sat down and took this pic of the fringe on the blue tent/umbrella things. First pic that I really liked the way it looked.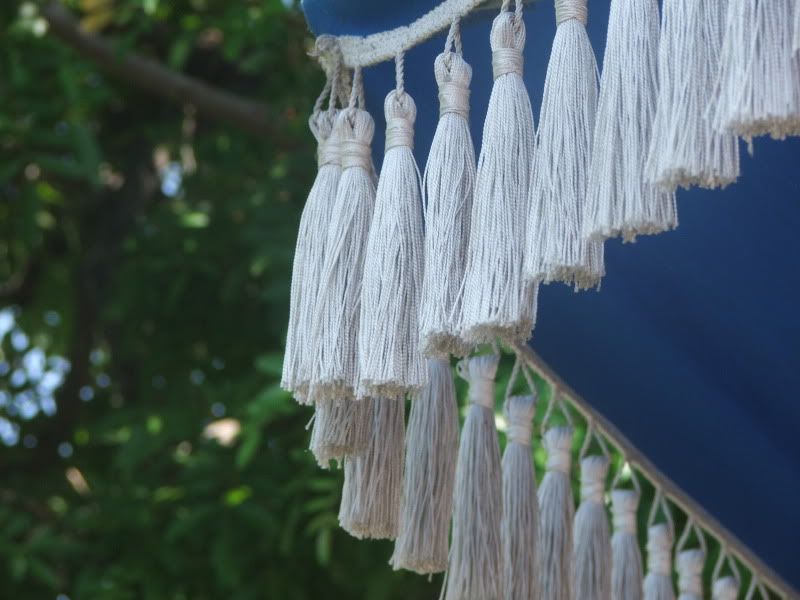 We decided to head to Space Mountain for our first ride of our trip and saw Buzz along the way.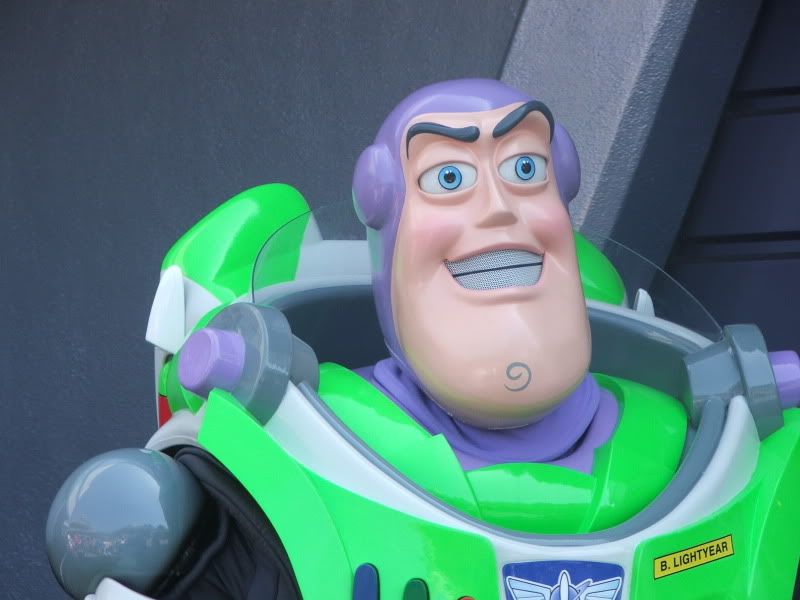 Then it was off to Autopia because my little sister really wanted to drive.
My Mom was in front of us.
My wife and little sister at the end of the ride (me in the reflection).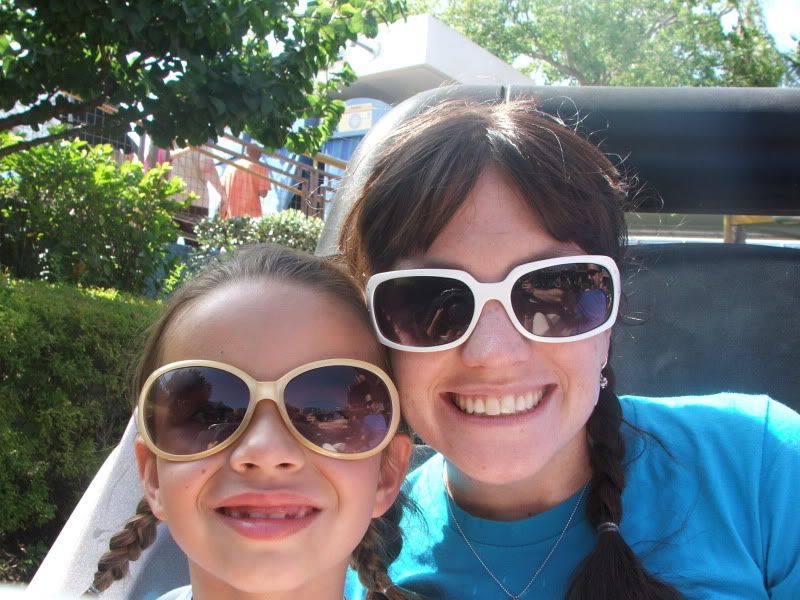 It's getting late so I'll stop for now and continue tomorrow...