Caught a very interesting story on someone who has 2 peoplemover carriages .. and is painstakingly restoring them.
More here -
Davelandblog: Kevin Doherty & The PeopleMover Project
And I believe the first carriage restored is this one - ("10B" I believe):
And this looks to be "10C" ..........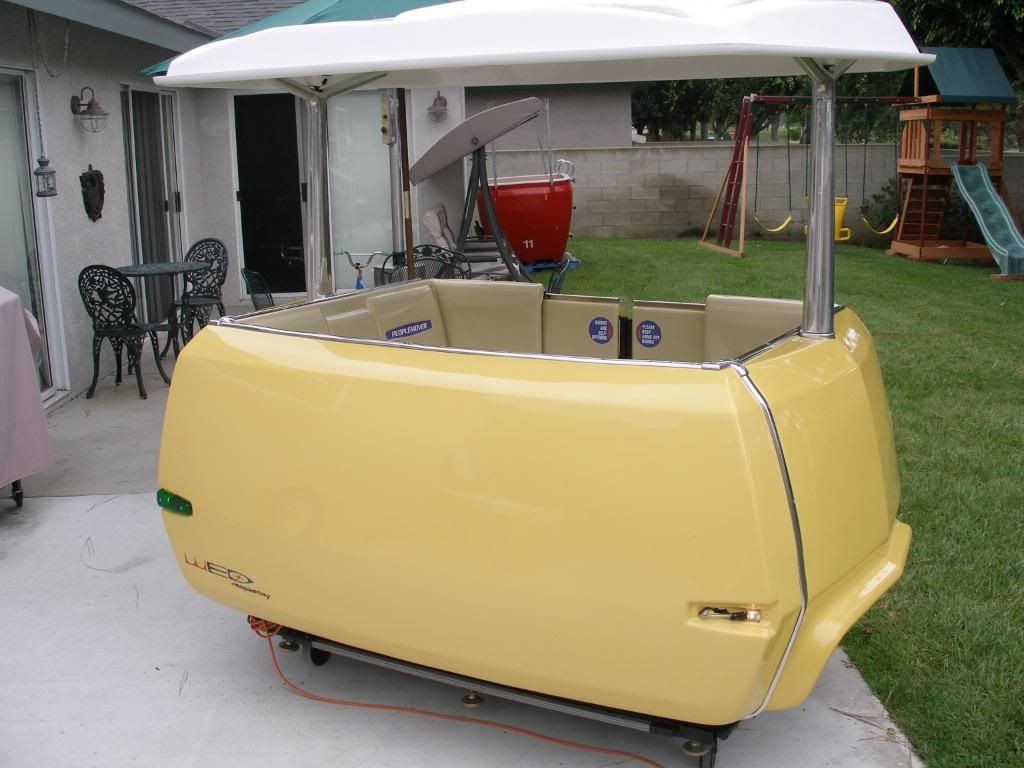 Now .. wouldn't it be cool if both could be hooked up .... and given some sort of track to move around in?
Someone at another discussion forums alluded to it, but the article says nothing about building a track for it. But the idea would be nice.
If this person is in Southern California .. I would happily volunteer my time, my hands .. to help.
It would be a labor of love!