Years ago I created a trip report so large, it could only be described as "excessive" and "super-big". That legendary report can be found here.
http://micechat.com/forums/disneylan...ip-report.html
Now it is time for another report of earth-shattering scale. It is time for
Another Super-Excessive Melonballer Trip Report: A Bold New Epic Tale of Amazement.
So let's get started.
Day 1: I Know What We are Going to do Today.
It started like most Disney trips I go on. No sleep, trip to the airport, uneventful flight, trip to hotel and then a brisk walk to the park.
And Now, what you all came to see, the Backside of the Turnstile pumpkins!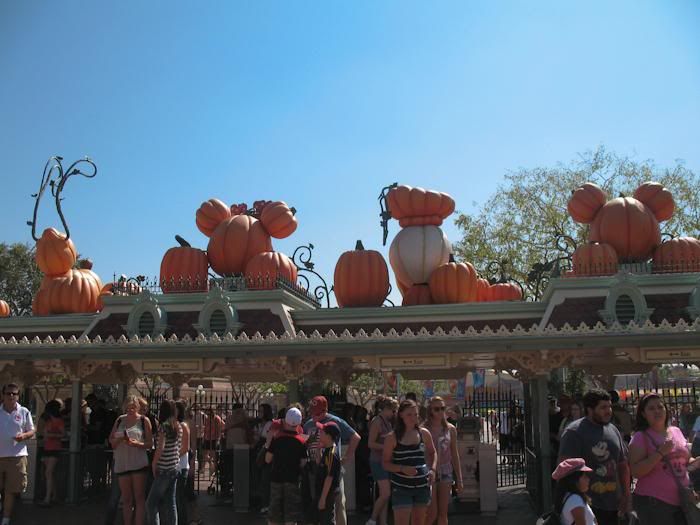 Look, flowers!
Oooo! Kalamazoo.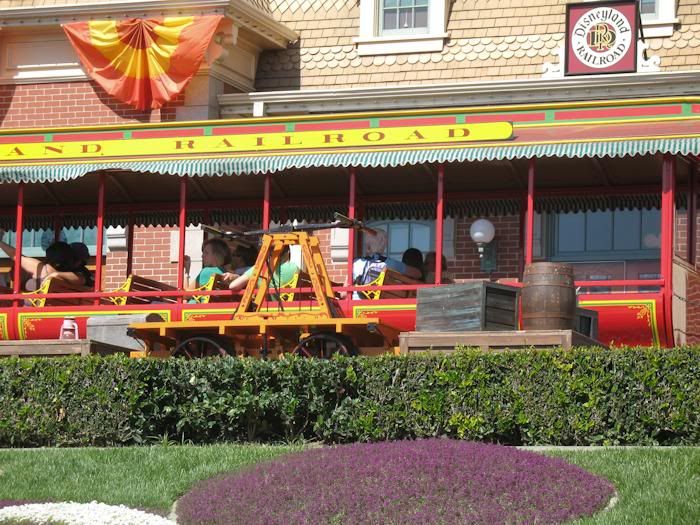 Hooray for mailboxes. I do love how they are actual mailboxes and not just decoration.
A Main Street Window.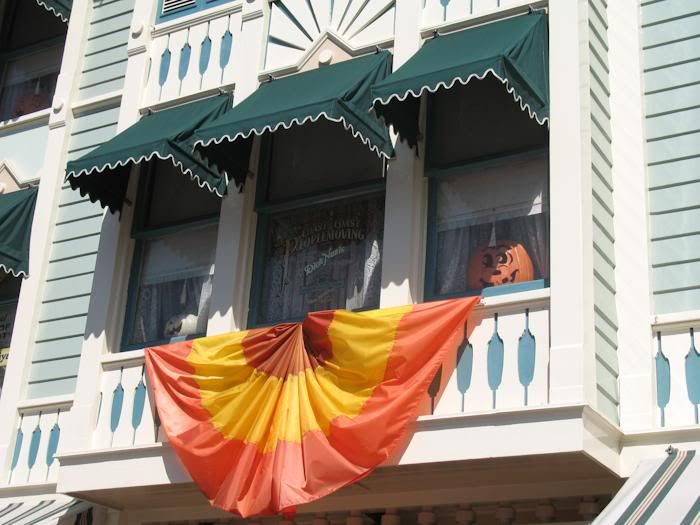 And now to check out the wait times.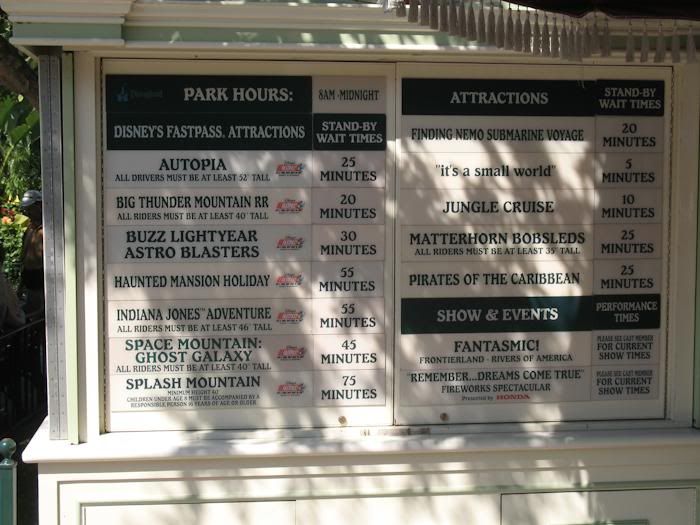 Ahh nuts. Still it would get a lot worse.
Horsey.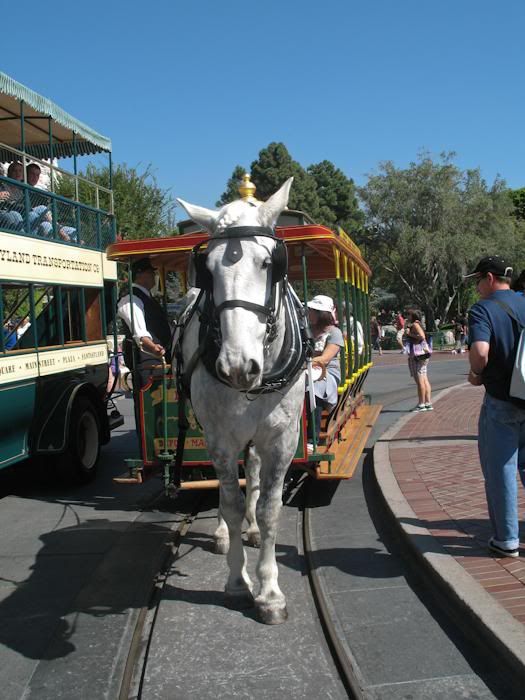 I went and grabbed lunch at the Bengal Barbecue. It was one of the places I had not been to in my previous visits and I wanted to knock it off my list. Afterwards I grabbed a fastpass for Big Thunder and headed into Fantasyland. I wanted to see which villians were out.
Captain Hook
Jafar
And the Evil Queen.
She insisted that she knew me from somewhere, but we had never met. I could make a joke about meeting once upon a dream, but that is the wrong movie. She asked me to look evil, but man I was too happy to be back in Disneyland. All I could do was smile. In case I annoyed her I am avoiding apples.
Then it was back to Frontierland for the wildest ride in the wilderness.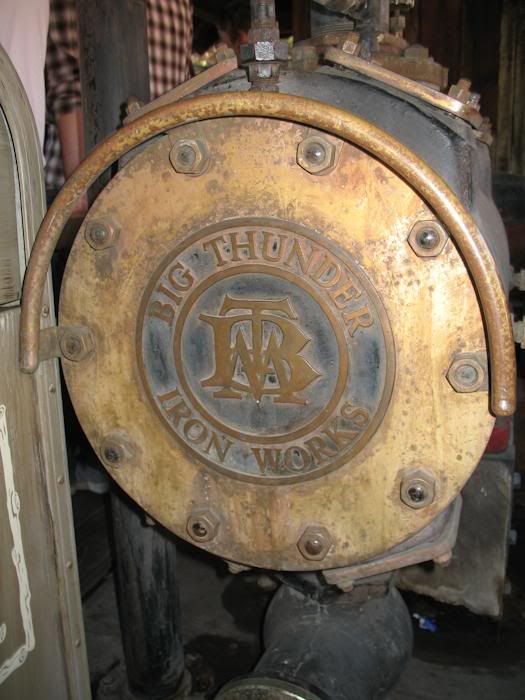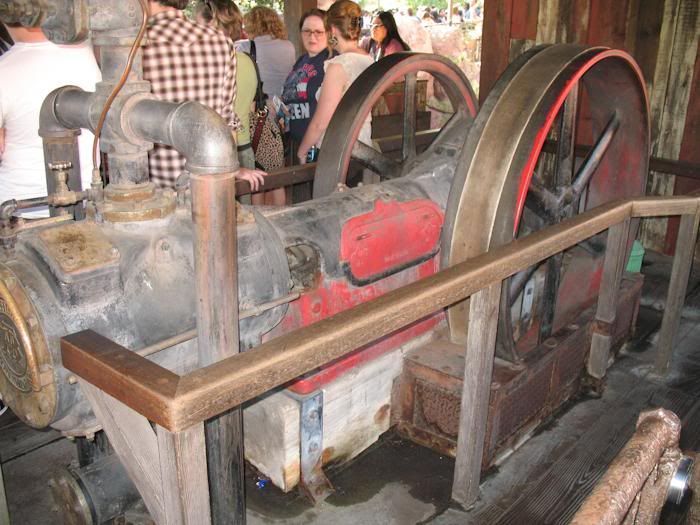 Not my train.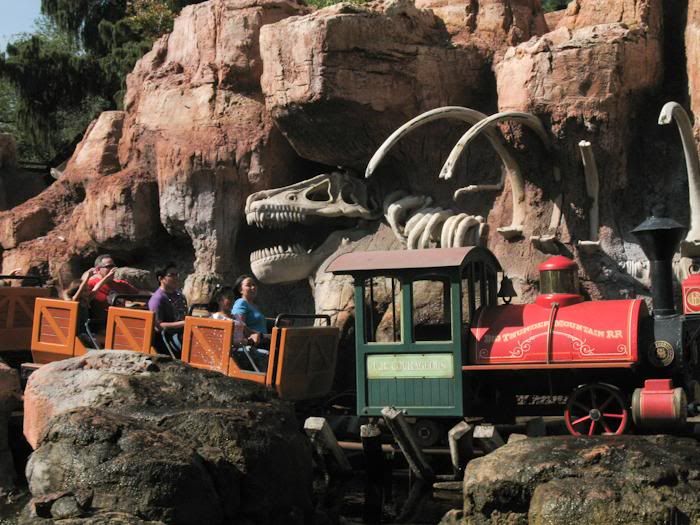 I spent some time wandering and people watching. Just soaking up the Disneyland after a 4 year abscence.
That gets boring after awhile, and it is time for another ride.
Hi Bird.
Hi Tiger.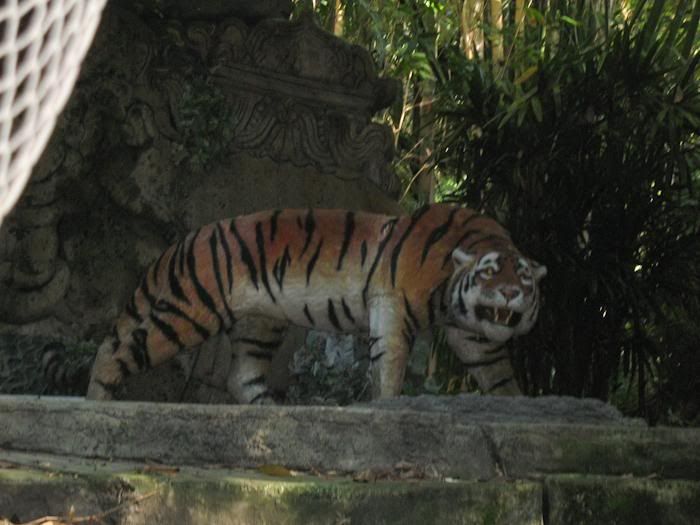 Hi Veldt Voyuers (seriously, they are just standing there watching the Lions eat).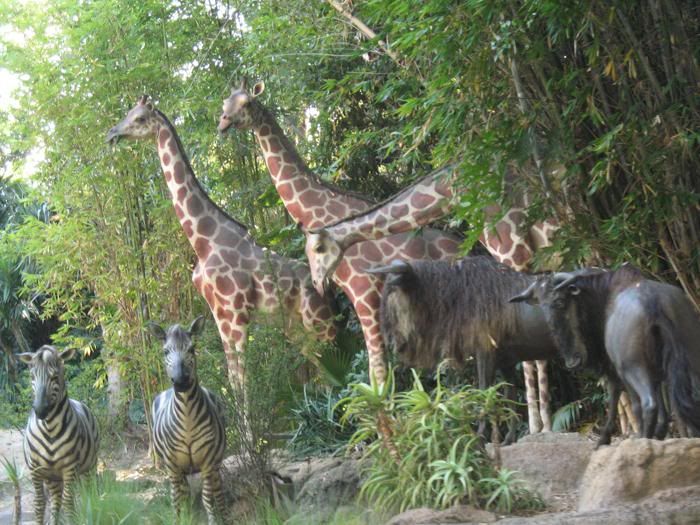 After the Happiest Cruise in Adventureland it was time for another Disneyland Classic. That's right, it is time for...
Lighting Photography.
Aww yeah. No but seriously, I wanted to try out the new Tomorrowland Terrace Menu. Angus Burger ahoy!
Much better than the burgers I remember, thought not as good as
the Blazing Onion.
After dinner, I headed into Pixie Hollow. The pixies were not home at the time, so I just got some pictures of the surroundings.
Halloween Tree.
I checked out the pin store and other such things. Then I got a call from some fellow northwesterners who were in the park. They were hanging at the Plaza Inn, waiting for fireworks. So off I went to visit for a bit. While we visited, I mentioned having been on only 2 rides so far that day. Well that would never do, so off we went to rectify that situation.
After blasting through Space Mountain, and visiting Harold in the Matterhorn, we checked into the Mansion. This is the only picture I got that was worth posting. No Flash used.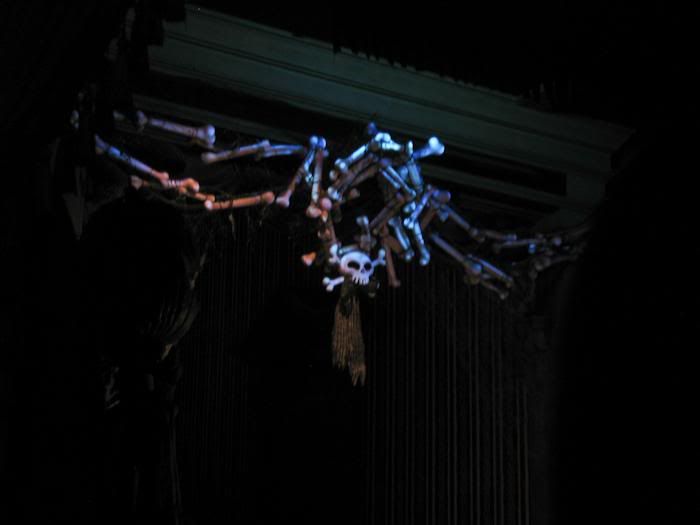 After a fun time with friends (thanks IHD and DB) I headed out of the park to meet up with another friend and to see ElecTRONica.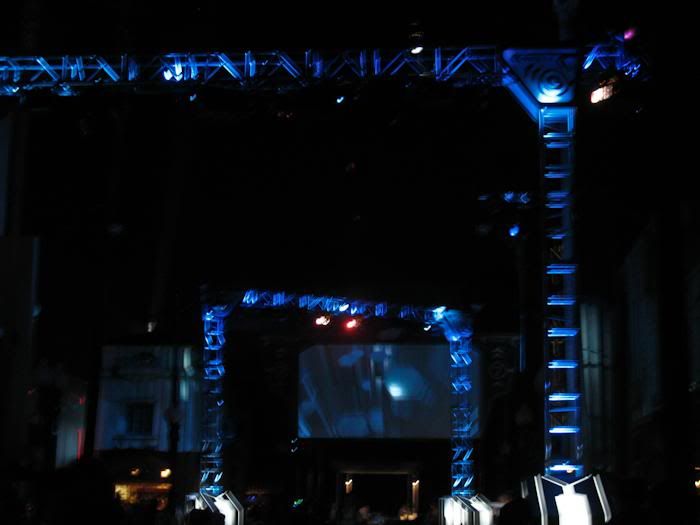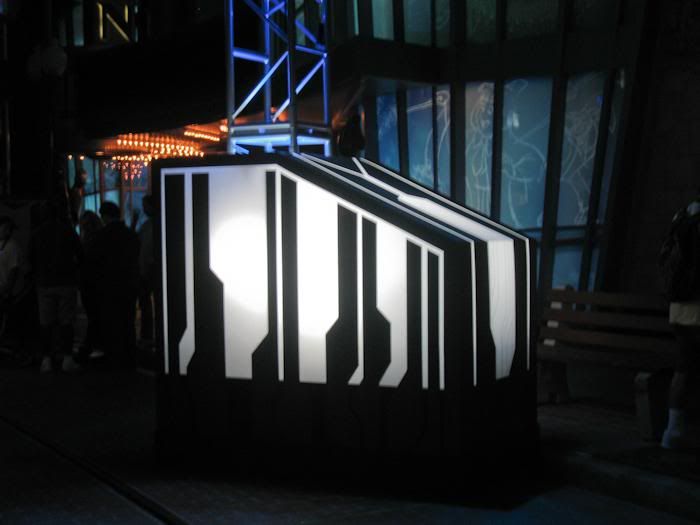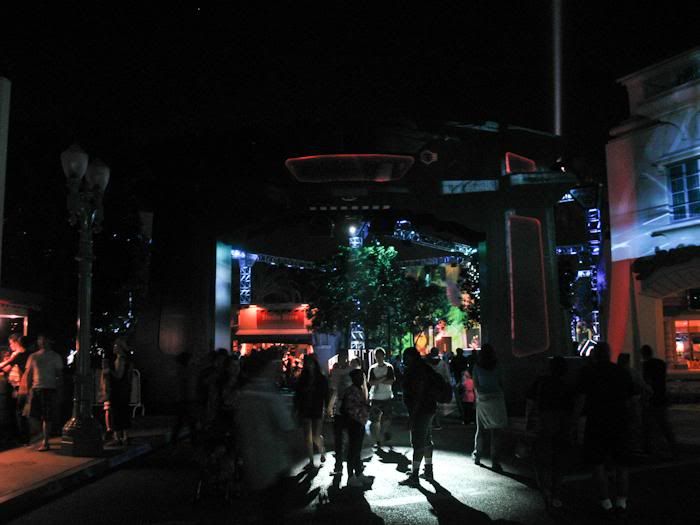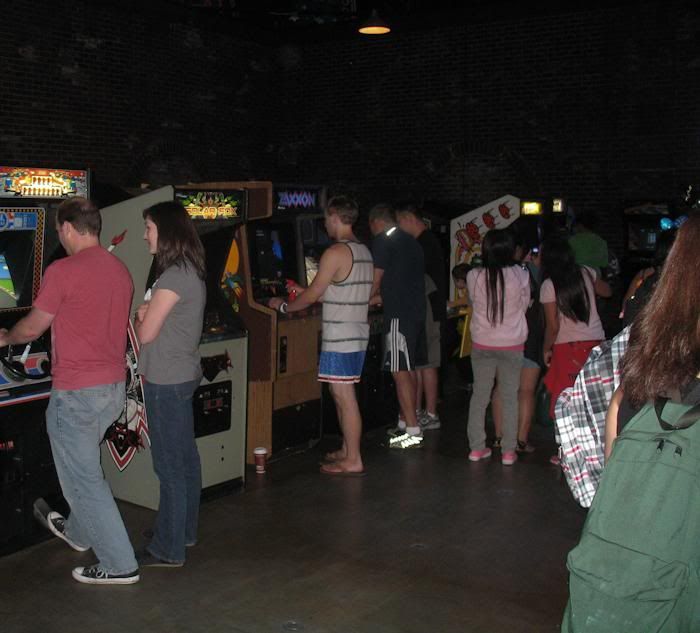 After I left Flynn's I finally found my local contact, Coheteboy. CB and I had never met. We started trading pins for toys a few years ago and sure enough, I found him taking pictures of Tron toys in the End of Line bar.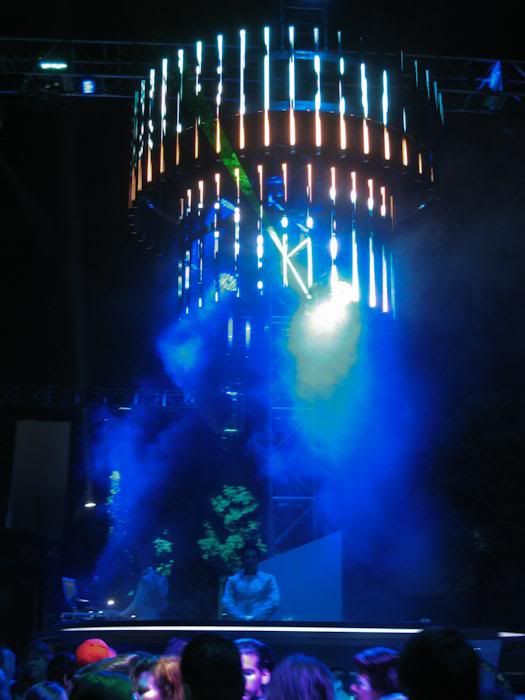 This is the only time when flashing a Disney employee has a good effect.
CB and I caught a performance by Laserman.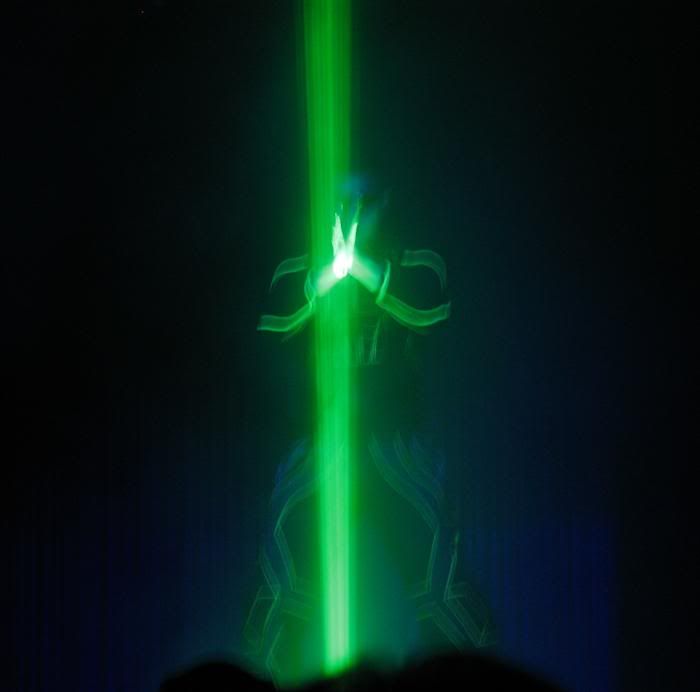 It is a kind of cool show. The only problem is that it is a little repetitive. How many times do we have to see him spin the lasers?
Then it is off to see the Tron Preview.
It was really cool, especially with the in house effects. The crowd loved it. After the preview the park was closed, so CB and I headed to Disneyland for the rest of the evening. We took a ride on Pirates of the Carribbean and bought some pins at Little Green Men. By that time I had been up almost 35 hours and was losing coherence. We decided it would be a good idea for me to go and get some rest. So we went our seperate ways I and got some sleep.
NEXT TIME!
I visit Parrots! I meet Mary Marvel and Batman! I ACTUALLY spend time with my family!. All these things and more, coming soon.