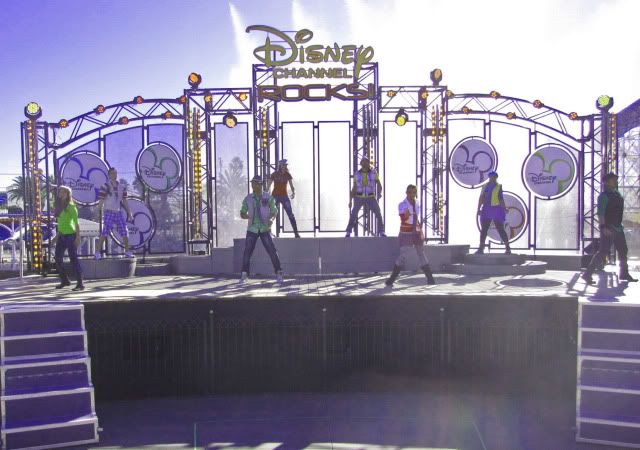 The new "Disney Channel Rocks" show is an improvement from HSM-3. It is a fun 15 minute show on the WOC area (The Yellow Wet zone rises up to make a stage). They use the fountains as a backdrop and sing short versions of the Disney Channel songs. It starts and ends with Camp Rock, covers Hanna Forever, Cheetah Girls, Jonas LA, Shake it Up, Star Struck, and Jump In?....
It can be viewed by several hundred people without crowding, and there is no Gangsta Mickey or gang beat downs like in the horrible Disney Dance Crew. They use the same excellent dancers as Dance crew and some from HSM-3. but with a Positive Image and better arrangements.
It is a Wonderful improvement.