We had a great trip! December 5th - 9th. We had just gone to the park in October , but decided that seeing it again for Christmas was a MUST so we went back just 43 days later!!
Day 1
We originally were planning on arriving the 6th but decided to go a day early to be able to see Fantasmic! (My all time favorite) and my husband really wanted to check out elecTRONica. we made great time driving down and were thrilled to see that the sky was clear ( that wouldnt last long...) The rain started pouring down about 30 minutes into our arrival at the park, we did make it to Electronica which my husband thought was amazing , with all the vintage video games in Flynn's arcade. I and my 4 year old decided to try to wait out the POURING rain in the hopes that Fantasmic may still go on... It didnt, and we gave up at about 9:00 when we were both too soaking we to stay any longer. So what was supposed to be our late night at the park was cut super short!!!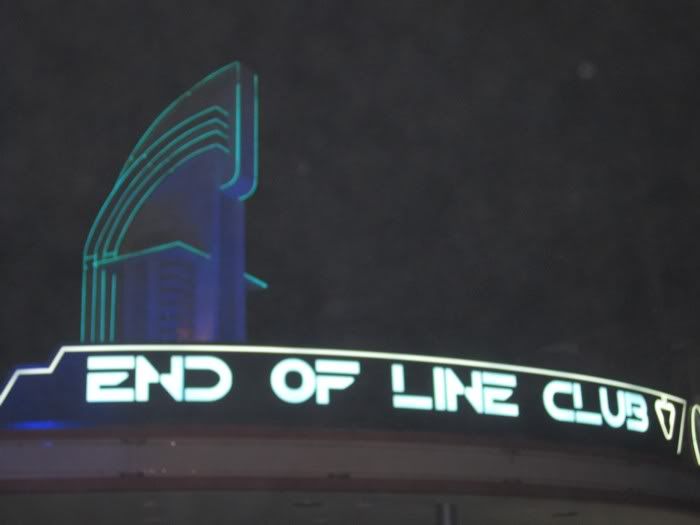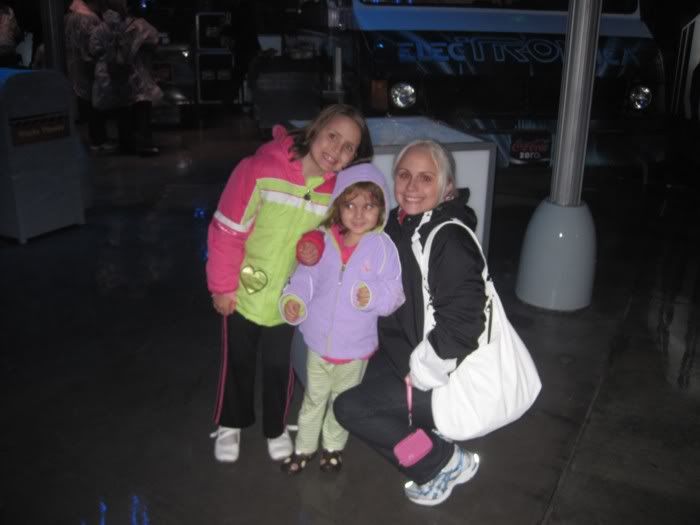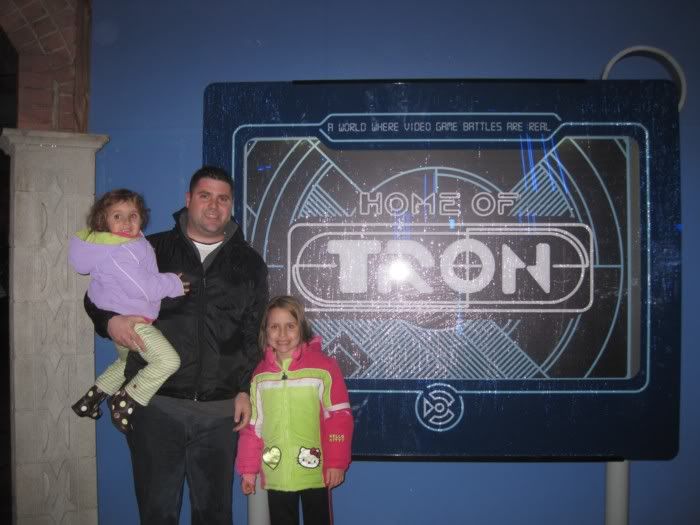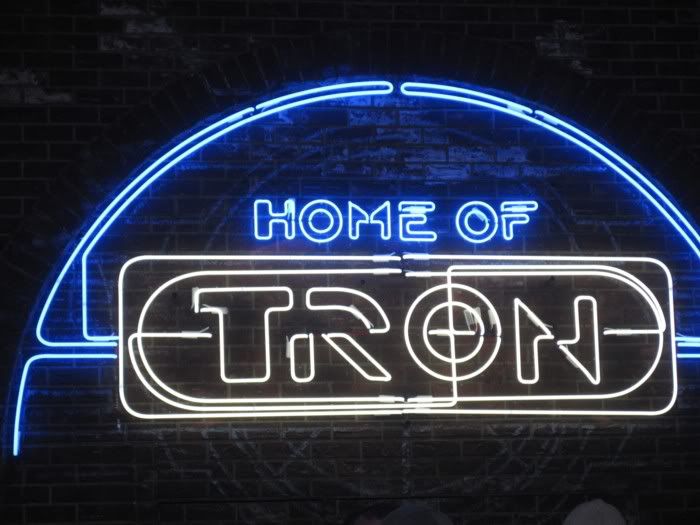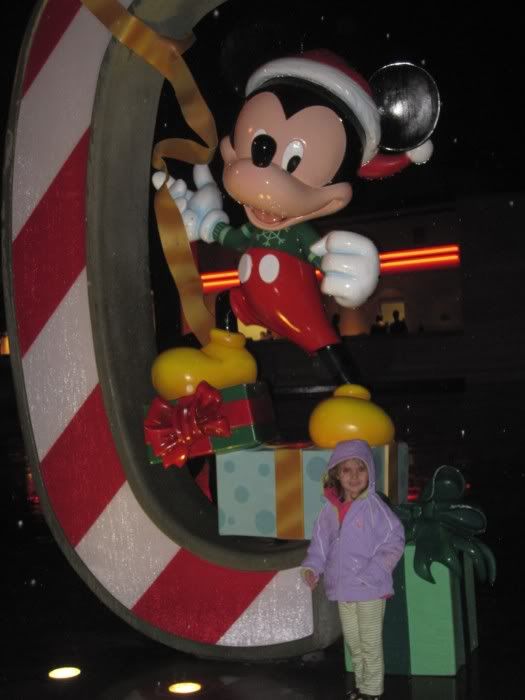 Day 2...
With all of the rain the night before , we were thrilled that the weather Gods decided to bless us with gorgeous warm sunshine the rest of the trip! On the downside , I had packed for cool weather so we ended up wearing clothes more than once haha... Day 2 started in DCA with a trip on Soarin over california, my youngest was still a fraction of an inch to go on... so we bent the rules a little the next day hehe
After that we watched the Aladin show in the Hyperion theater, It as always, was AMAZING. we were lucky enough to be able to sit in the front row this time so we got a great view of everything! Next was over to Disneyland where my daughter and husband spent a majority of the remainder of the trip riding splash mountain repetedly! after dragging her on crying last time, she decided it is her favorite and with no wait times in December , its all she wanted to do! Me and my youngest rode the Haunted mansion a great many times, as usual, she has now memorized most of the spiel, holiday and normal! and when other guests were lagging behind she screamed at them to "GET INTO THE DEAD SPACE!" All of the CMs thought this was hilarious and offered her a job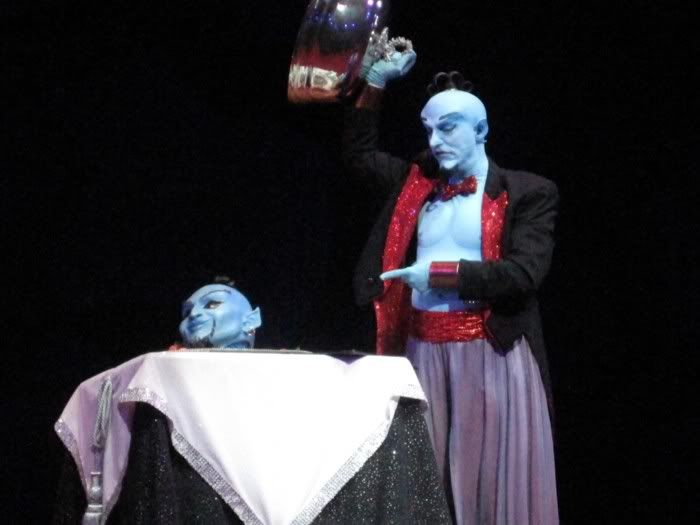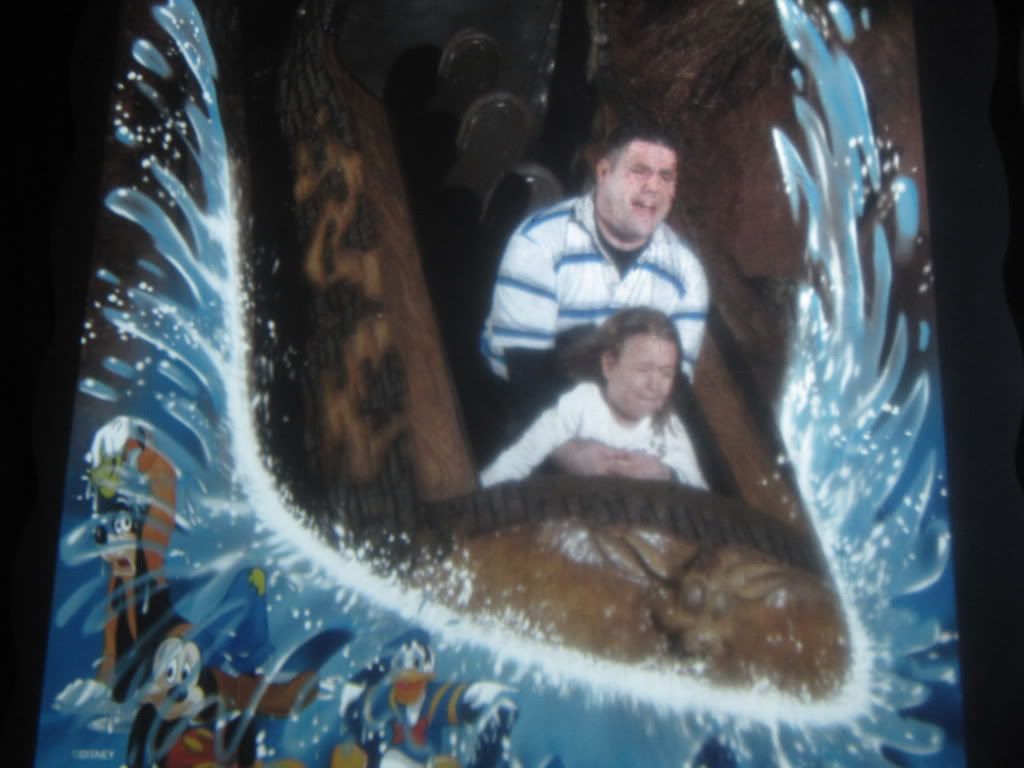 DAY 3
Today we decided that our 4 year old was big enough to ride soarin over california and jumpin jelly fish even though she was a hair too short. so we decided to modify her boots in a small way and she was able to FINALLY get on!! she was so excited it was priceless!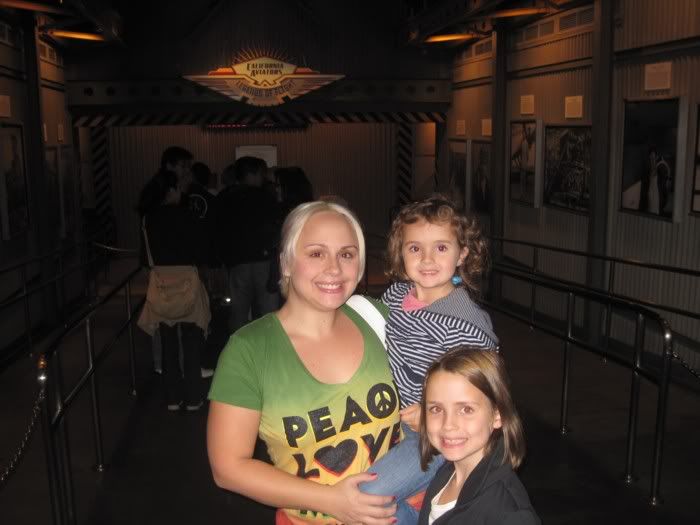 DAY 4
This was our most eventfull day! As soon as we got there in the morning I got my long time wish of getting a ride on the lilly belle!!! we rode at 11:00 AM, which was almost immediately after I asked at 10:20. So we watched Mr Lincoln and then got rite on the lilly belle! Our conductor was so nice and very knowledgeable, and It was a great treat getting to ride it and take lots of pictures!At about 4:00 we headed over to DCA so me and the little one could catch the Pixar parade (which i LOVE by the way) and my older daughter could get on one of her favorites... Grizzly River Run... she wanted to ride it several times since there was no line, so with poncho in hand she and my husband got on the ride... quite a while later I got a call from my husband that when they were about halfway through the ride some crazy person jumped OUT of the raft and into to water, so the ride was E Stopped, drained , and ultimately Evaced. I wish he had a camera on him because they were taken out back stage through the room where they work on the boats! Later that night I got another long time in the making experience... a ride in DOOM BUGGY #55 ooohhhh haunted doom buggy... I will say this for those of you who want to know if its really haunted... I felt nothing at the time, nothing out of the ordinary at all... but weather by coincidence or not, after getting off the ride i went to main street to get a cheese and veggie sandwich.while eating this soft benign food, i broke a tooth! BAD! half of one of my molars literally just fell out, coincidence , curse of doom buggy 55, or just bad luck? who knows! either way it sucks lol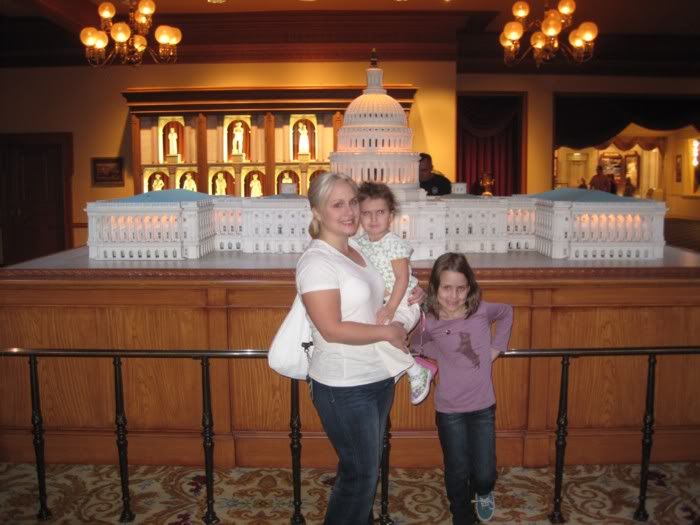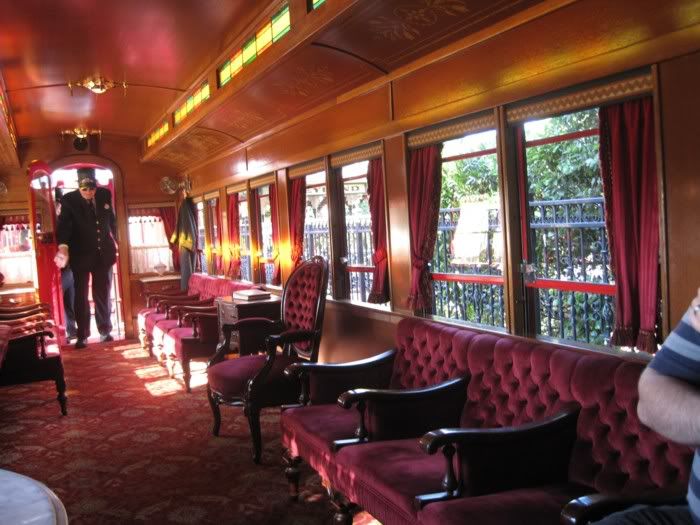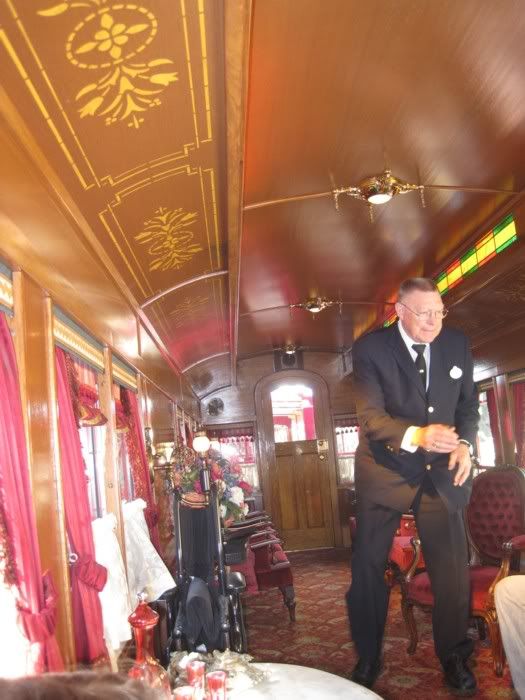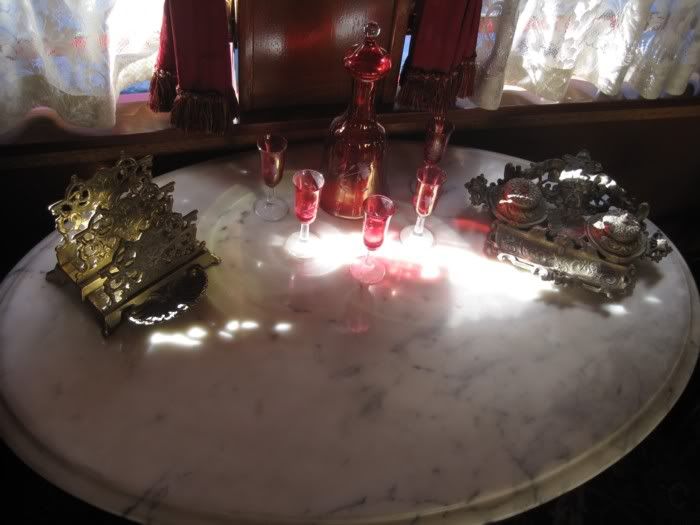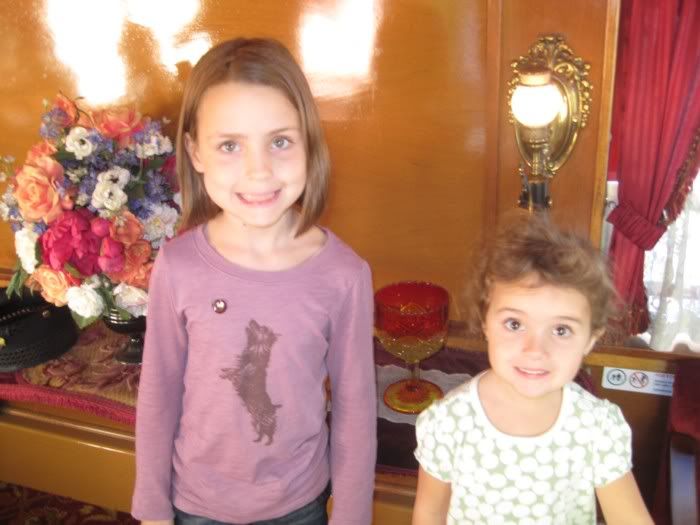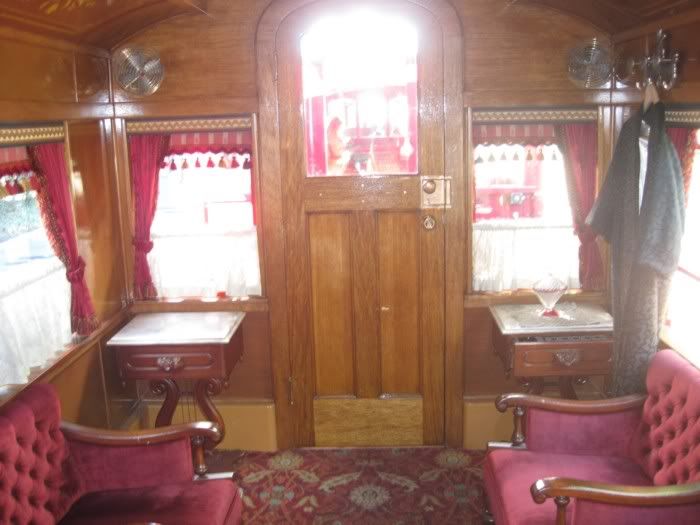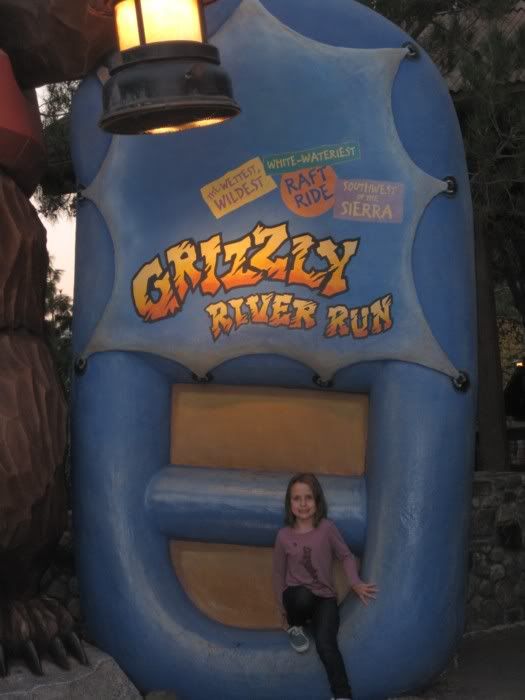 DAY 5
AWW
The last day is always sad... I did my usual tearful pouting about having to leave, while my daughter took her first ever ride on California Screamin'! My younger daughter loves the tiki room so we did that one last time. a few more trips on the haunted mansion, and after lunch at the Carnation we were off! I CANT WAIT TO GO BACK!!!