Well, surprised Crazylegs hasn't posted any of her 400 pics from last friday when we sat for four hours in the hub for the filming of the Christmas Fantasy Parade for the Walt Disney World Christmas Special which will air on Christmas day at 2:30 pm pacific. This was one of the best days at the park. We met tons of new friends at this filming, not to mention we got around $60 worth of free ears. We got 3 pairs of the new santa ears with the silver snowflakes on the ears (the ones that aren't even on sale yet, or at least weren't on friday), and 2 pairs of gold ears. I'll share a few of my pictures and I'm sure CL will hop on in and post a bunch later.
Let's start things off with the sign at the entrance to DL
The special wreath they used for the filming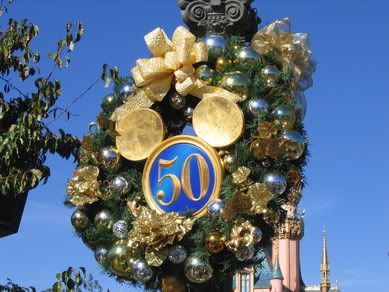 The opening floats coming around the hub for one of their many laps. Notice the awesome ears the onlookers are wearing
Stitch sitting in for Santa... He probably called out and got 3 points lol
Close up of Stitch Claus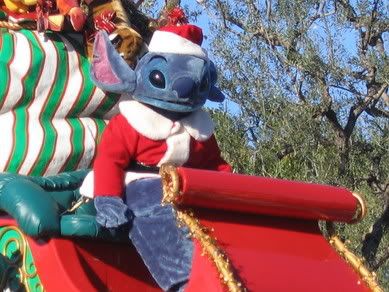 Now for a few pictures of Mr. I Can't Read From a Telepromter himself...RYAN SEACREST!!!!
)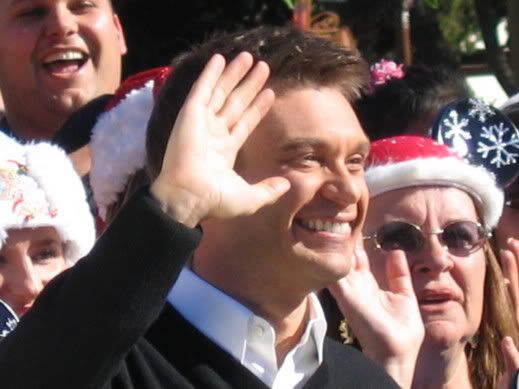 He had his makeup done every 5 minutes lol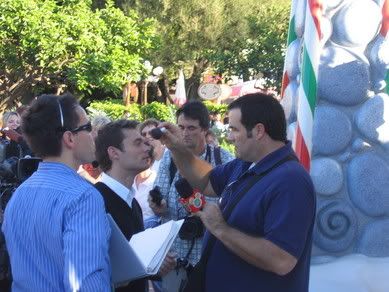 What a nice makeup artist to hold an umbrella up to block the sun for him!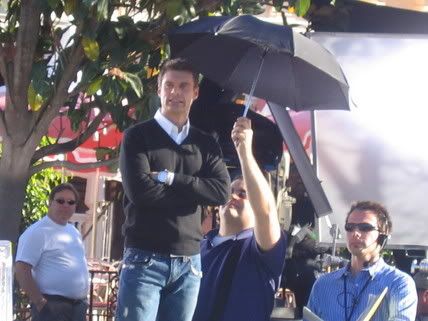 And last but not least... he gave me the death stare!!!
Well, I hope you all enjoyed the fantastic photos!