Hey all my MiceChatters!! Here I am, once again, to drop off a TR, which I hope that you all enjoy.
Last weekend, January 22, marked my first Solo Trip of the New Year. And this time I had a goal: to finally check out ElecTRONica!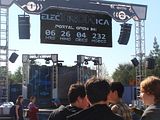 I also wanted to give DCA some of my love and attention. The first ride of the day:
California Scremin':
On my way to the ride, though, I snapped this shot:
I then rode Mickey's Fun wheel. Didn't ride Toy Story Mania this time though. The line was too long. I made sure I said "Hi" to Mr. Potato Head, though.
View from MFW is always nice: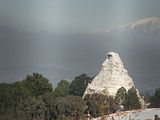 By the time I got off, I was getting hungry for lunch. On my way to Disneyland, however, I did decide to go on one final ride: Soarin' Over California.
On my way out I took this shot before heading over to the Pizza Port for lunch:
On my way. The journey seemed longer than it actually was, I'm sure.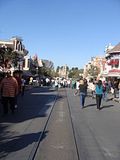 More to come in a bit. I gotta eat lunch myself!