First off, I would say that I am a KIIS Club VIP member and I got my tickets through KIIS FM. When I got the e-mail telling me that I won, I immediately asked around with my friends if they wanted to go, but most of them either worked or did not want to wake up at the crack of dawn to go. I had 3 extra tickets, 4 including me, and only two of my friend could of gone. Upon arrival at 5 A.M, one of my friends was already waiting in line, so that made us the third group from the front of the line, hehehe,
Once we got checked in and recieved our free "We saw the Pirates Trailer FIRST!!!!" T - shirt, we waited around until they let us into the AMC Theater. We hung around and i took pictures.
Sam Rubin was broadcasting LIVE from DTD and he had some Pirates with him: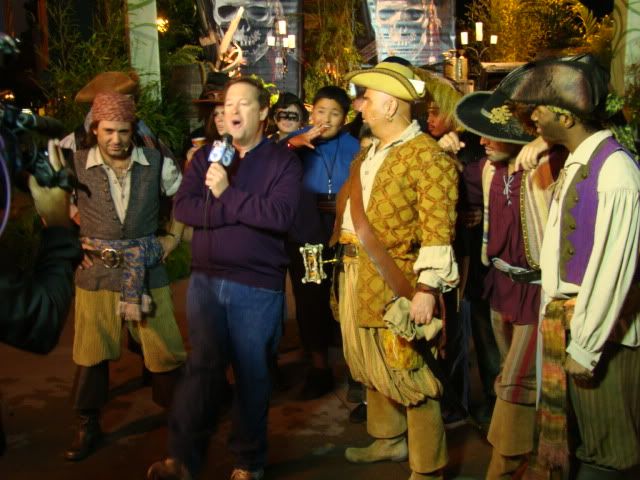 They had coffee, hot chocolate, and hot tea to battle the freezing cold at 5 A.M!! When they finally let us in, it was close to 6 A.M. Manny Of The Street from KIIS FM was there to host and he introduced the director, Rob Marshall. He said we are the very first to watch the trailer EVER!!! After the first showing, the crowd cheered...................... AND THEY SHOWED IT AGAIN!!!!!
When it concluded, we all walk through DTD to enter the park and made our way to Pirates.
We Wants The Red 'Ead!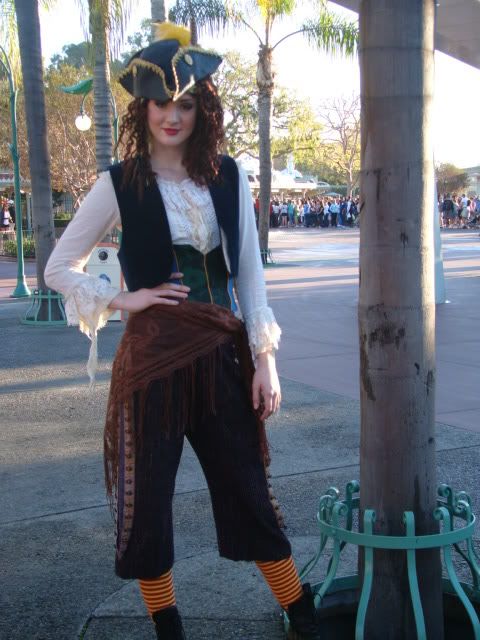 Upon arrival, we were greeted by the Bootstrappers on the Columbia!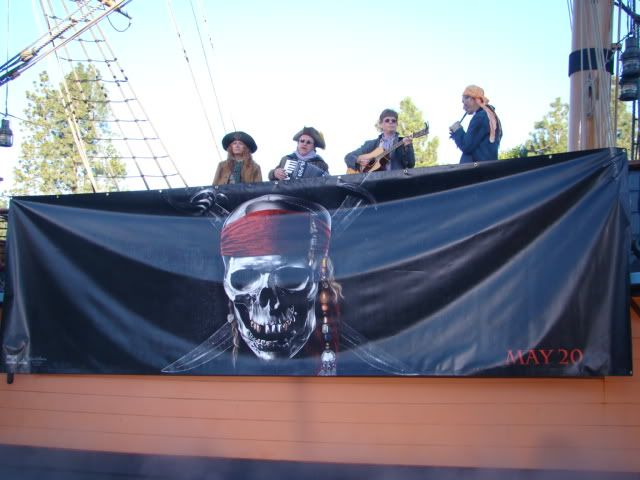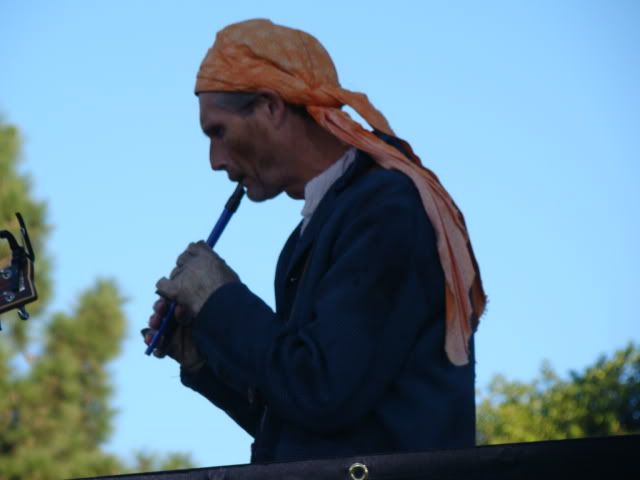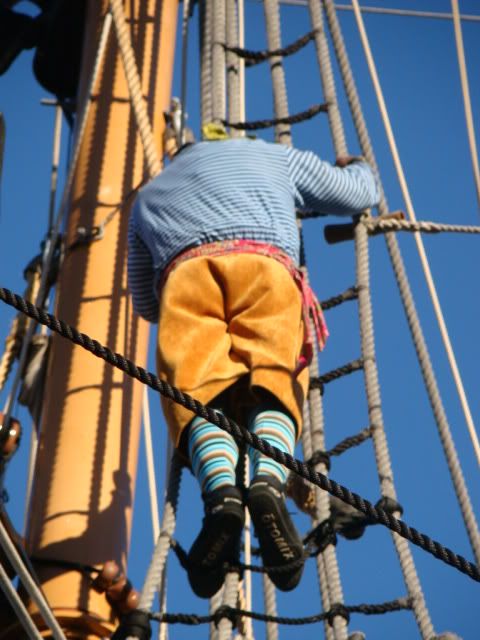 Captain jack showed up and sworn us in as Pirates: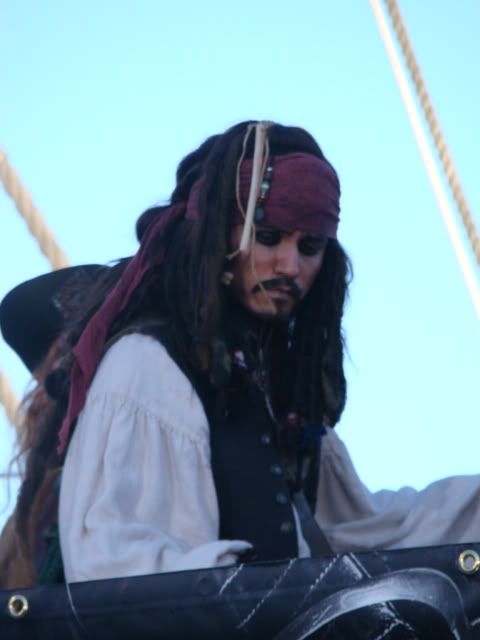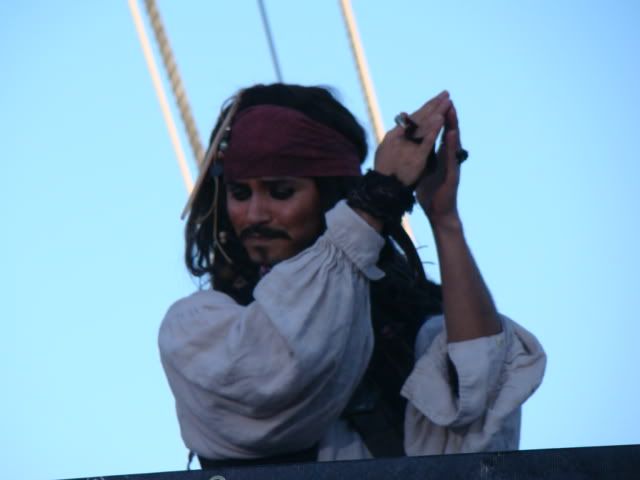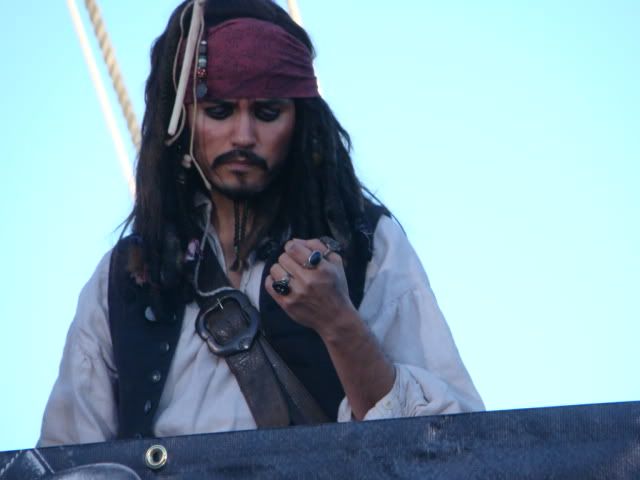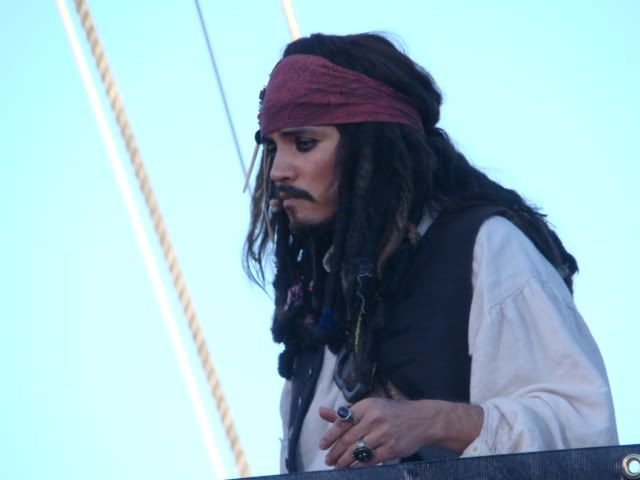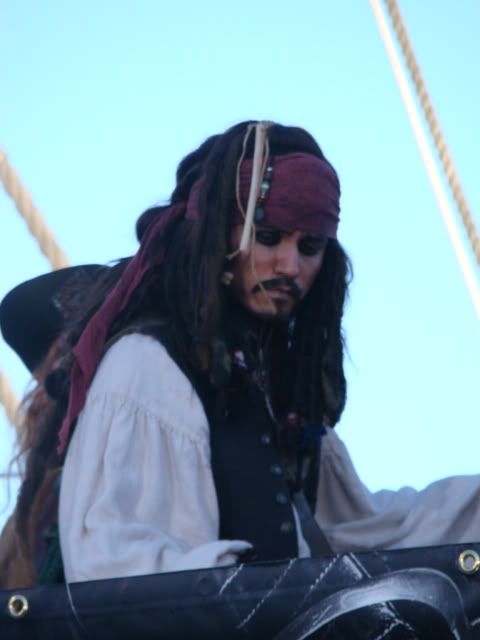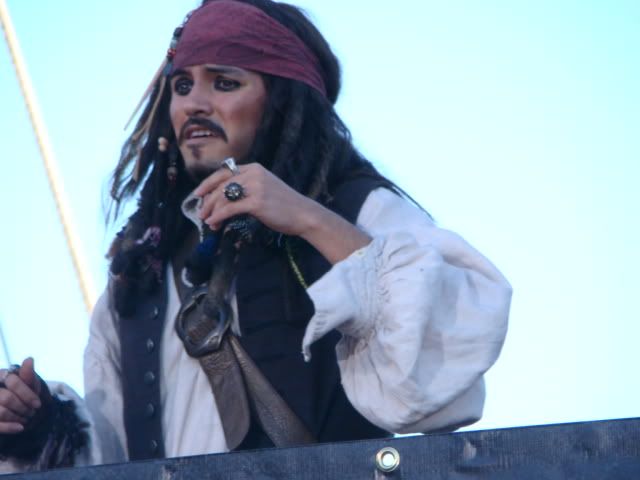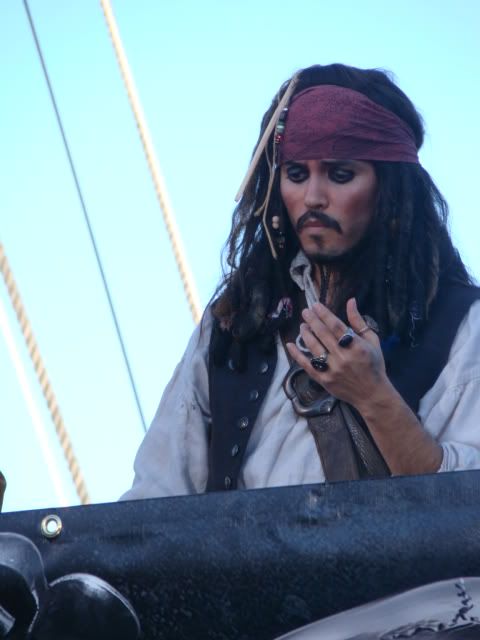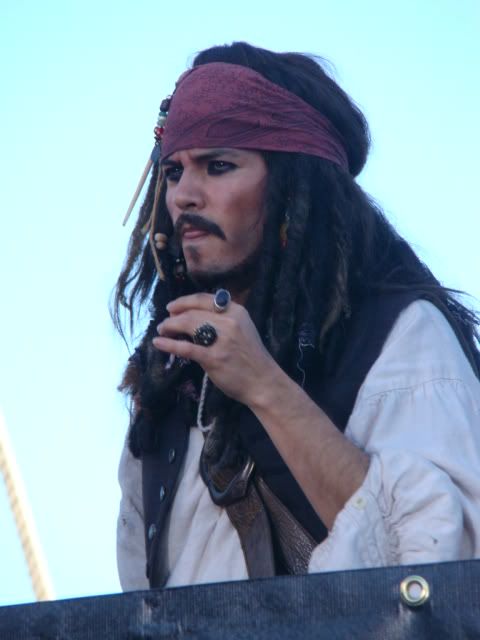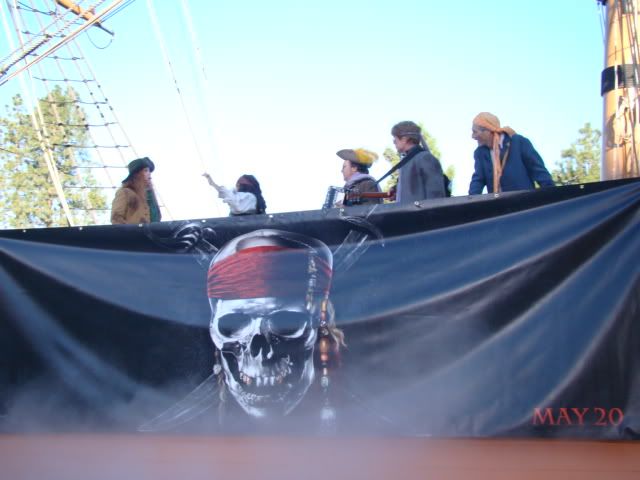 Dancing Pirates: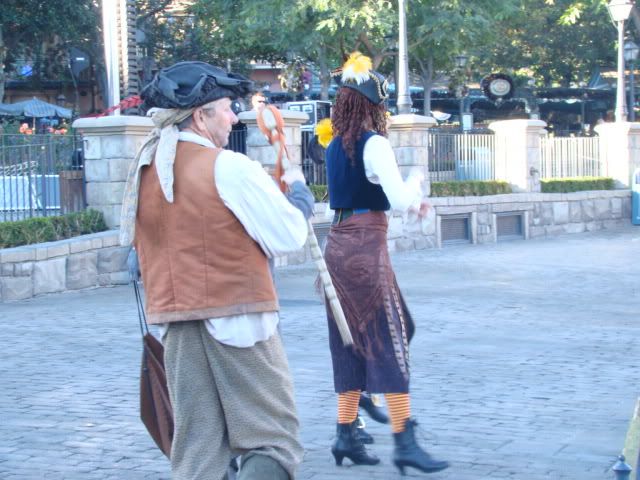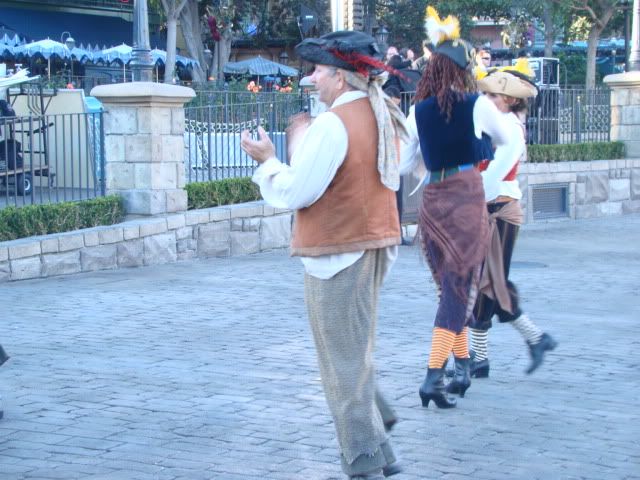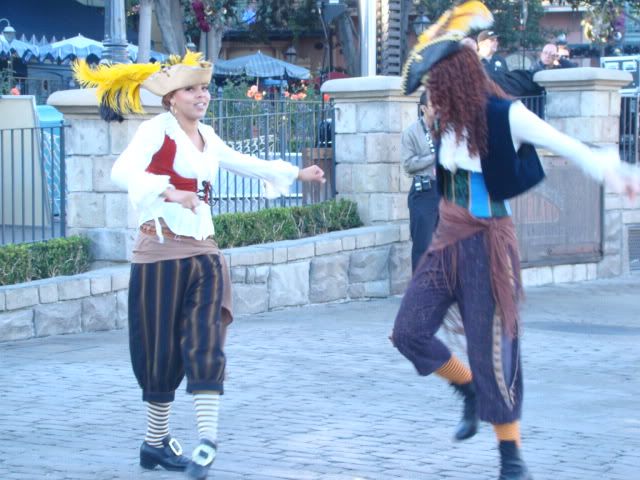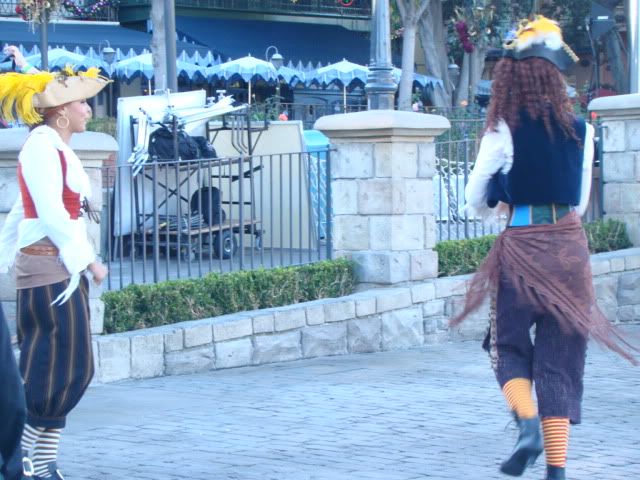 Thar Be Continued.................