Last October we went to Disneyland for Mickey's Halloween Party wearing homemade, lighted MickeyTron costumes. We took tons of photos and videos and in
this trip report
I promised to share all this spring. And now seeing as April Fool's Day is upon us and Tron: Legacy will be released on Blu-Ray and DVD in just a few days I figure now is the perfect time.
I have three things to share with you: video of our two nights of fun in costume at Disneyland, a how-to/making-of video that gives you a look into what went into making these electroluminescent costumes, and a few photos. Enjoy!
MickeyTron Lunacy
Making-Of MickeyTron Lunacy Lighted Costumes
Tron: Legacy Posters Parodies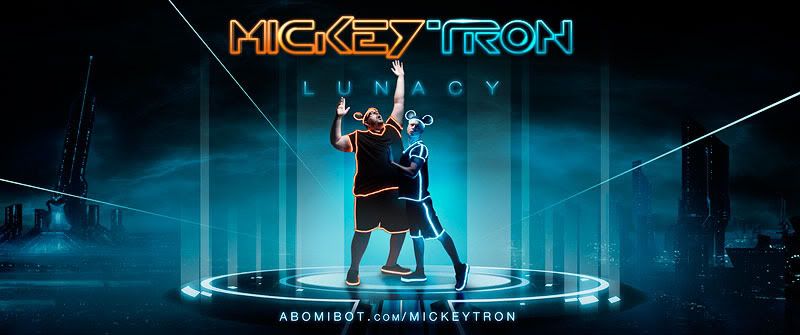 A Few Favorite Photos of Our Costumed Nights in Disneyland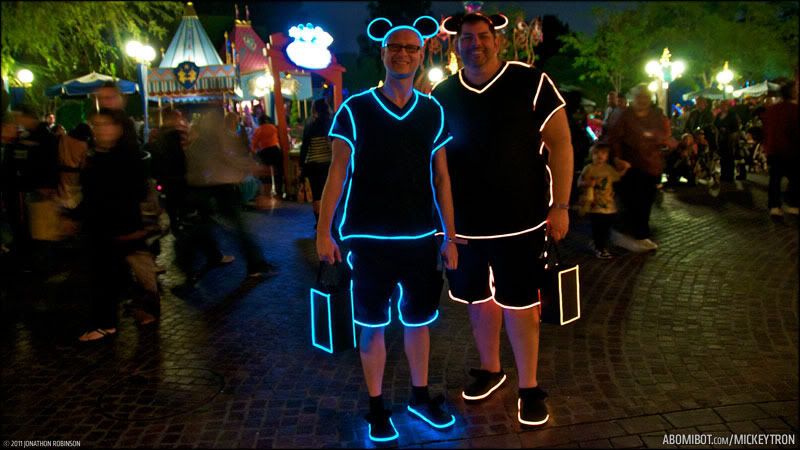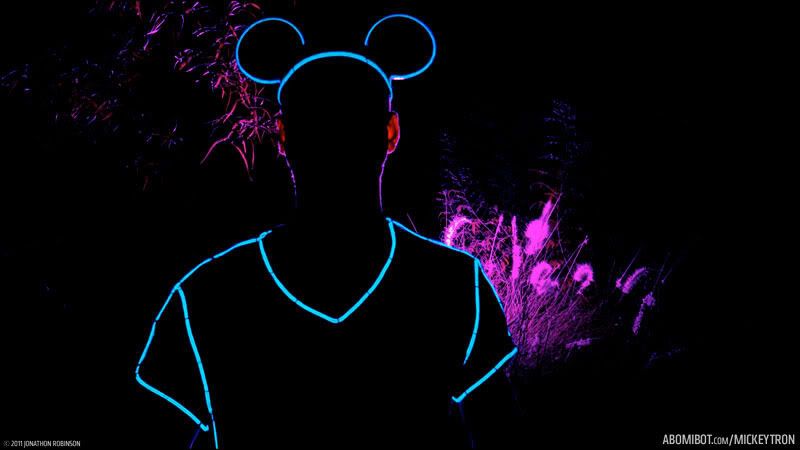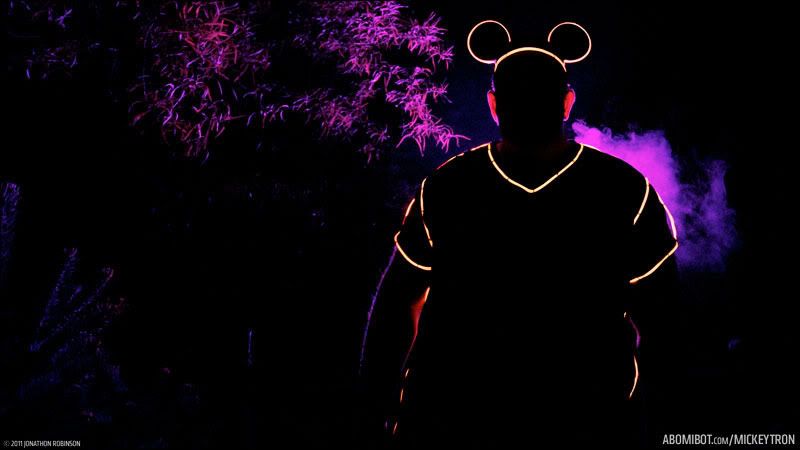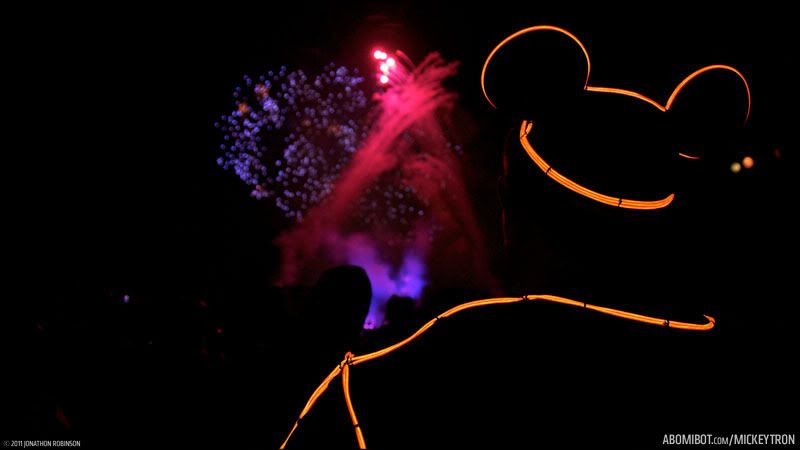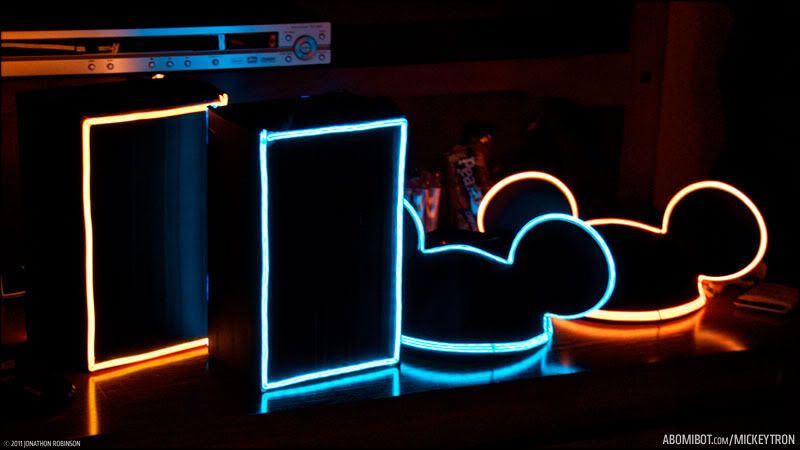 I know the Halloween Party in Disneyland was controversial to some. But I have to say those were two of the most fun and magical nights we've ever had in the park and we look forward to many more awesome Disneyland Halloweens!
You can see tons more photos and get more information about the project on my personal web site
ABOMIBOT.com
.