Hey folks, Disney finally opened the Star Trader today. This was two days later than planned but getting the job done right is better than just getting the job done. Here's a look.
You walk in and are immediately faced with the huge X-wing that used to reside above the Starcade.
Looking to the left.
All of the registers have been pushed off to the walls and the floor is opened up for more shopping.
On interesting touch is this animated shadows moving towards the Star Tours show building.
Notice a familiar shadow up there?
But they still have the Ed Hardy crap in Tomorrowland
Now onto the area where Star Tours will exit.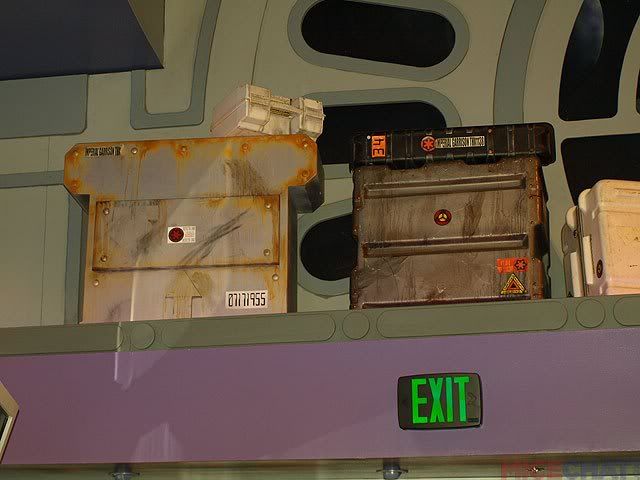 This area holds interesting little references.
The decor above as one enters the main shop again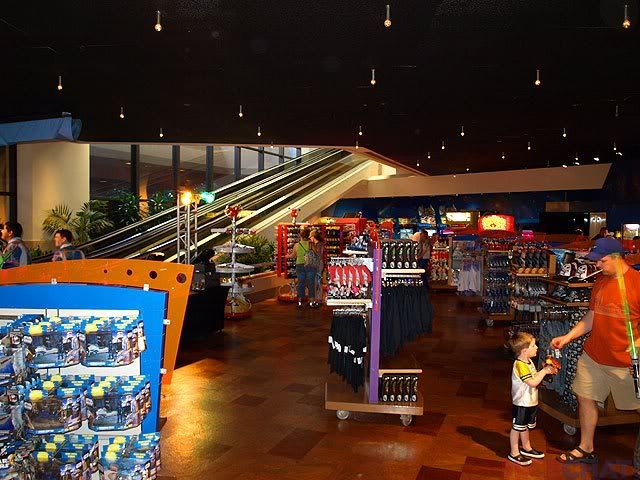 On kind of a bummer note I get the feeling that Starcade
will become more shop now than arcade.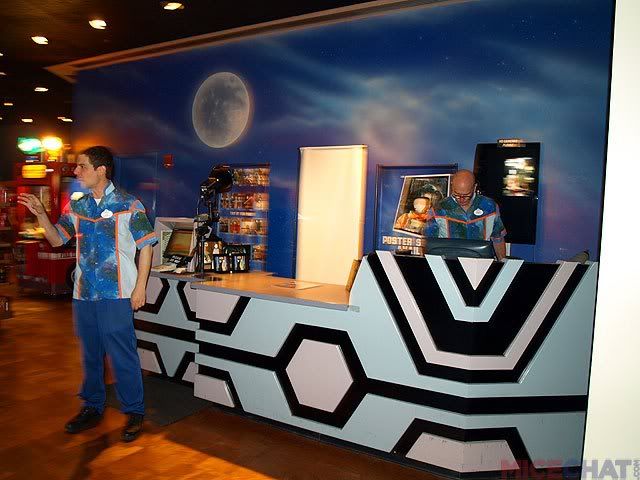 Overall I really thing they did a great job here. You should go take a look.