Mice

Chat

Gumball Rally 2011 - Official Results and Photos

With over 500 contestants, 220 teams, 100 staff and thousands of readers following along online, this year's Gumball Rally was our biggest event ever! We've got a quick rundown for you, some links to additional photos and coverage and results for the top 50 teams. Read all the way through folks, this is a fun one.


Our weekend began on Friday evening with a pasta party at the Old Spaghetti Factory where we filled the outdoor patio with teams making their final plans for the big race. Stories were shared, friendships made, and lots of pasta was eaten.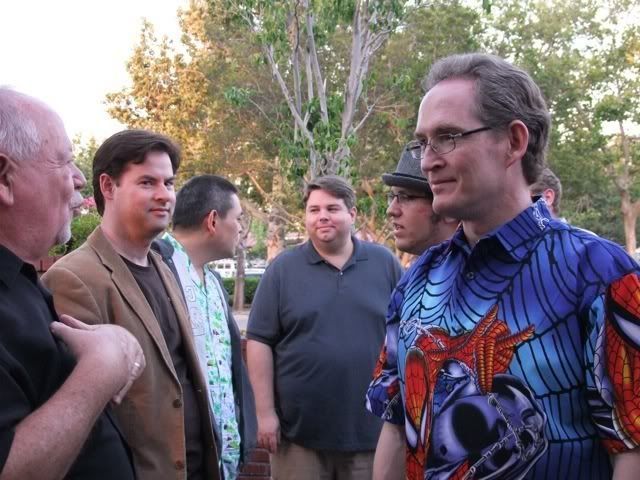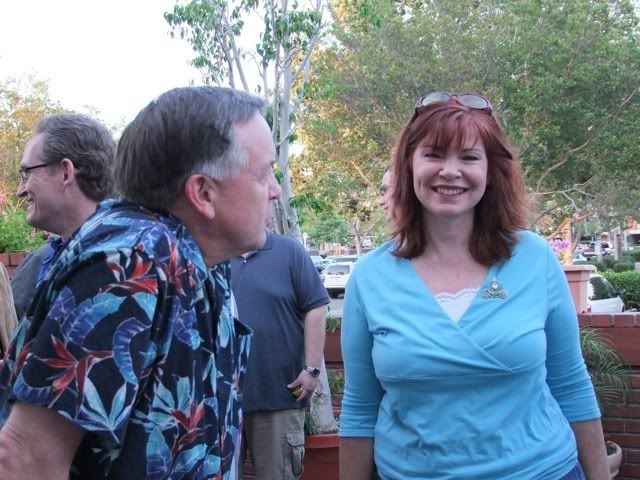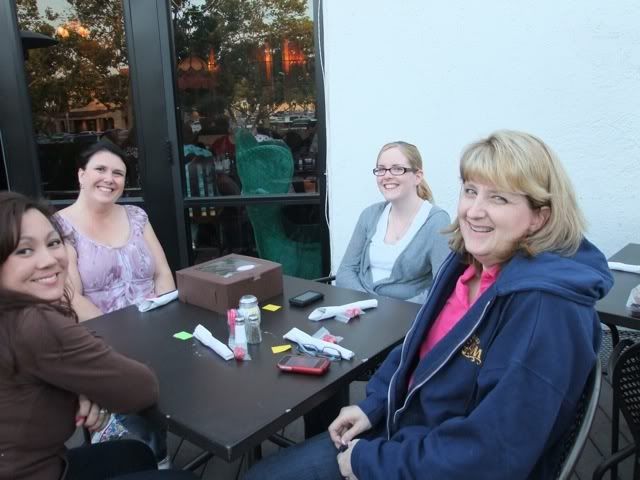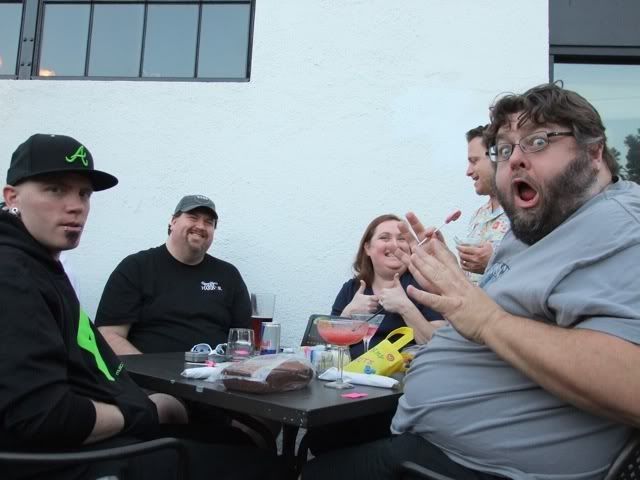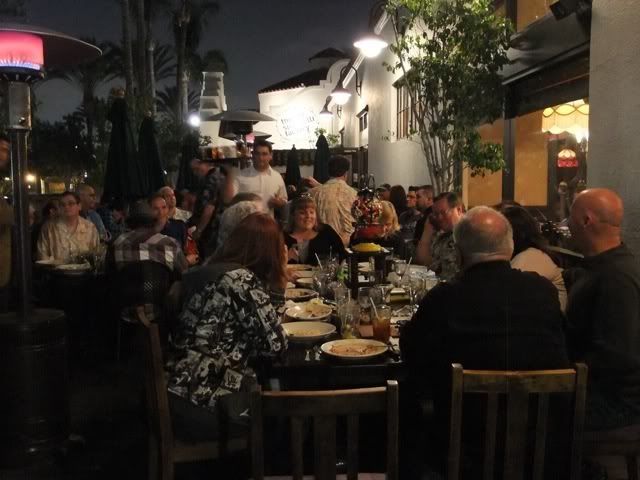 At 6am on Saturday, the teams began checking in for the Rally at the always wonderful ESPN Zone. The restaurant staff arrived at 4am to begin making breakfast burritos for the mass of MiceChatters about to overrun the place. By 7am, ESPN Zone was packed to the gills. But the excitement and energy was high.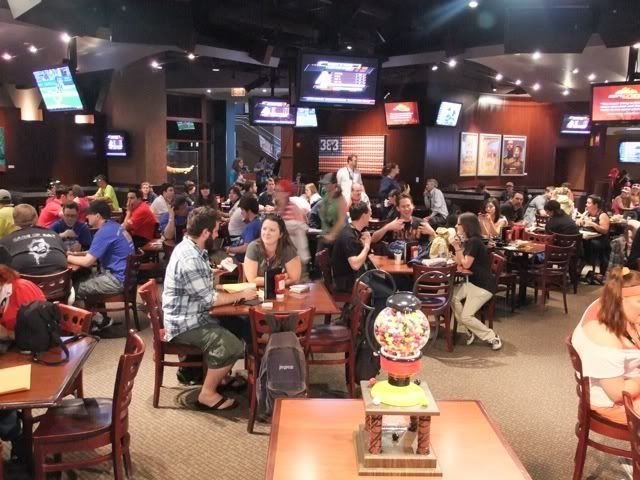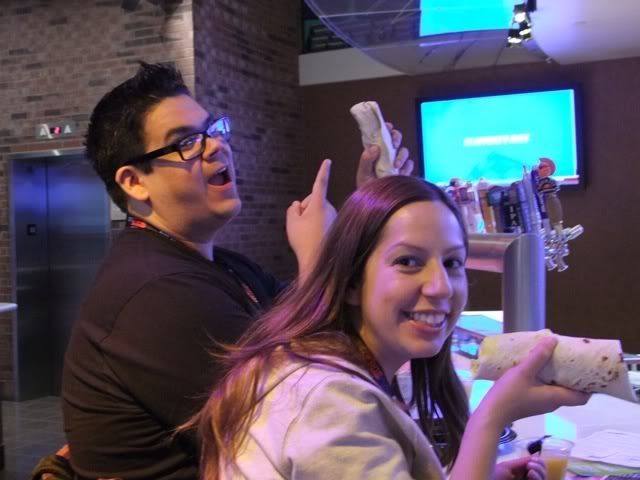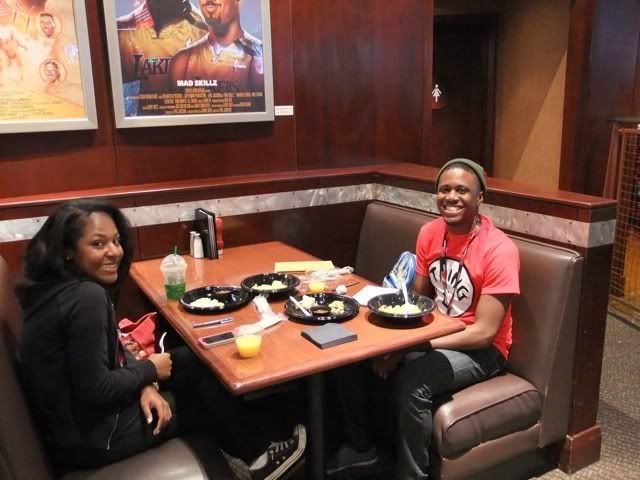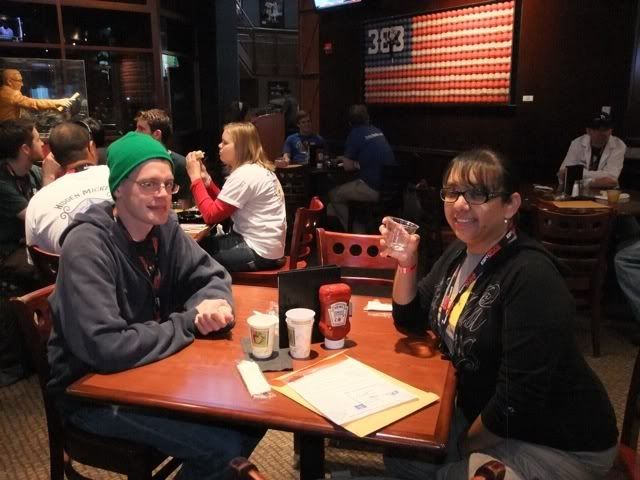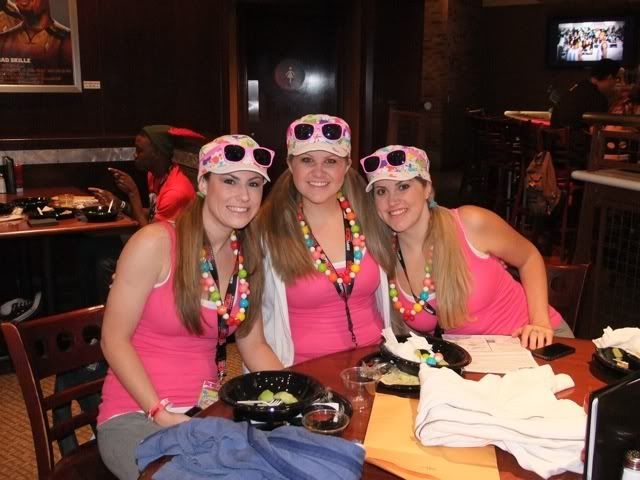 Dusty reviewed the rules with the teams just before 8am and then set them off for a day of adventure.

The weather was perfect - overcast and cool (exactly what you want when you have a long day in the parks).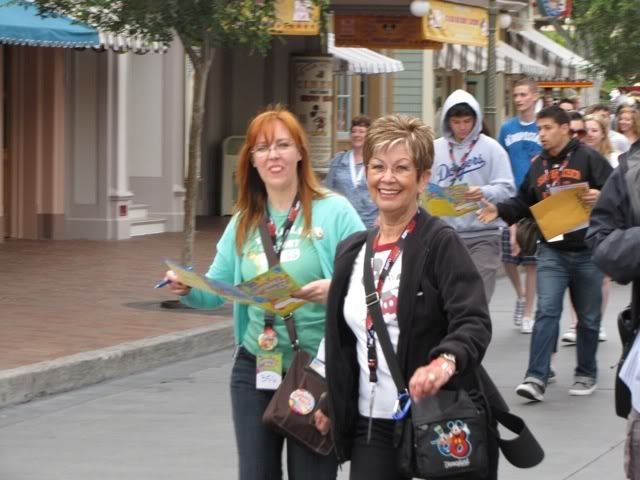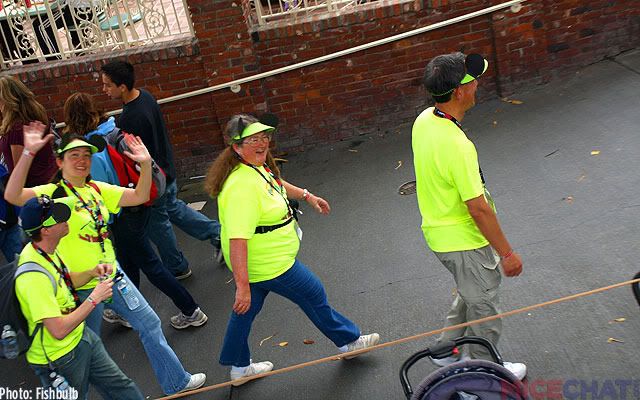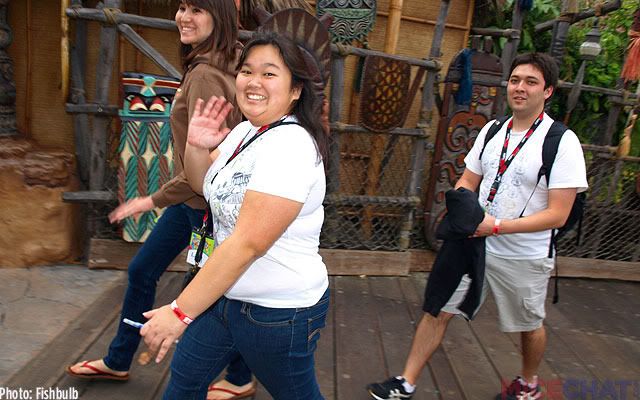 The two park format of this year's event allowed the teams to see more of the resort, but it also meant long walks. To make things even more difficult, teams had to deal with huge crowds in the parks.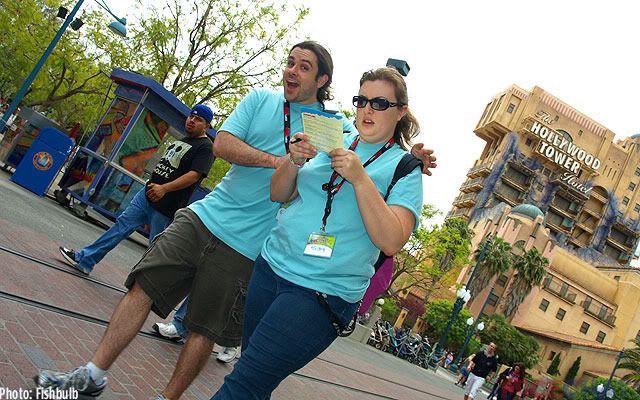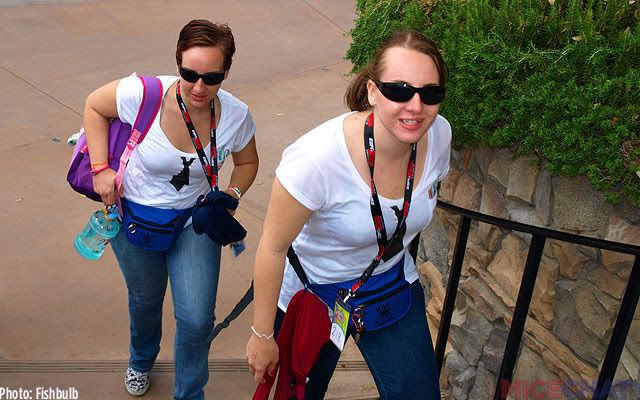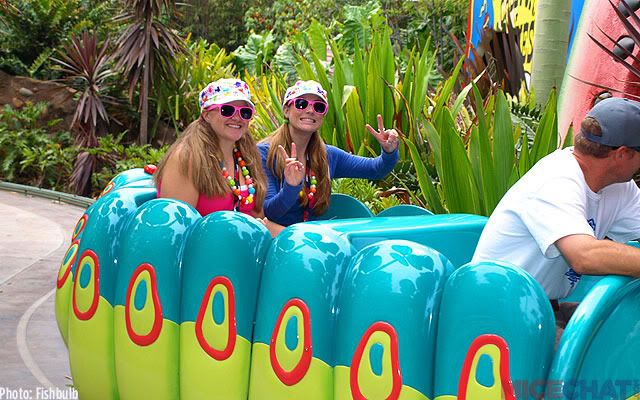 This year's game included a difficult twist at the end of the game. Teams had to decide if they wanted to finish before 7pm for 5 additional points OR continue playing until 8pm to try and earn even more points. This forced teams to make some difficult last minute point calculations to try and figure out which option would earn them the best chance of winning.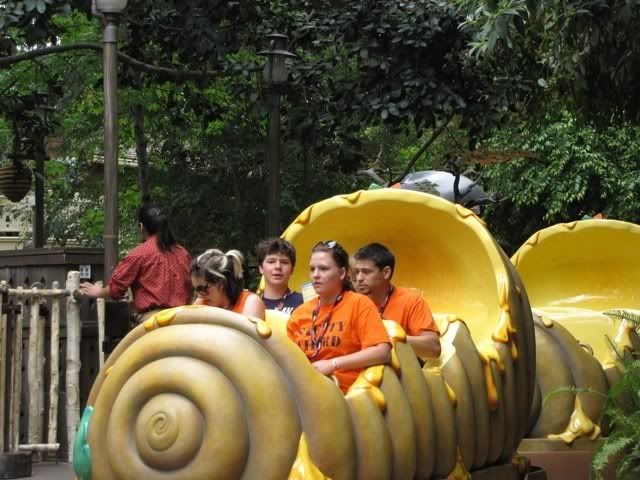 Packets were turned in at the La Brea Bakery in Downtown Disney and then the teams were off to the Howard Johnson Anaheim Resort for our Award Party.

When the teams reached the HoJo they also found some fancy food trucks - BaconMania and Dos Chinos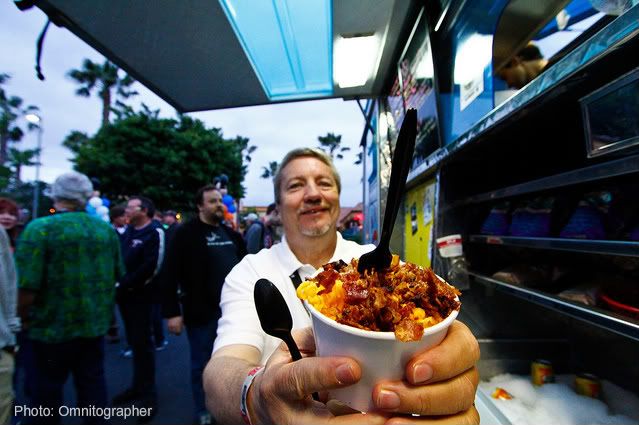 Bacon, bacon, bacon
Monorail Man has become known for his MiceChat game shows and this year's version at the Award party was a blast. Over $3,000 worth of prizes were given away before, during and after Monorail Man's twist on the Family Feud.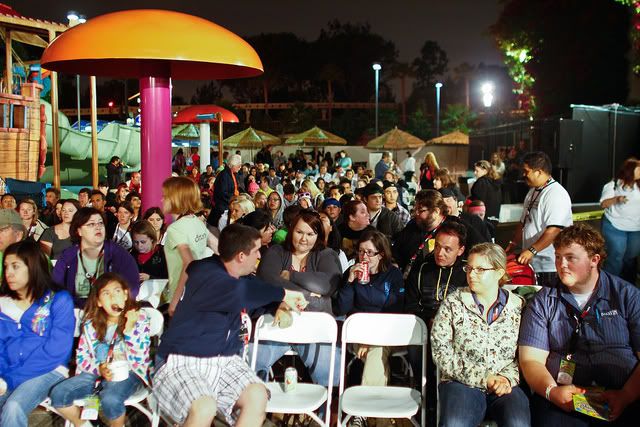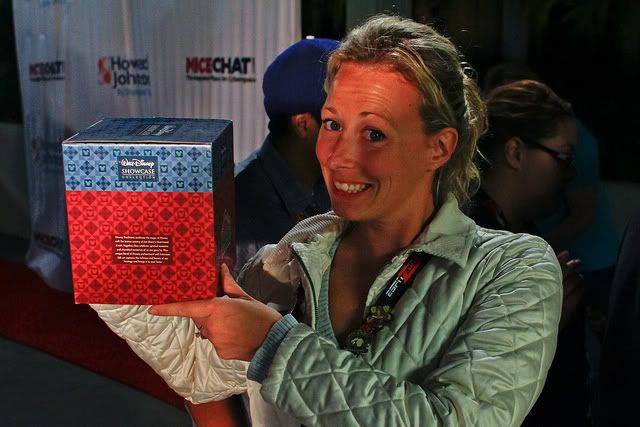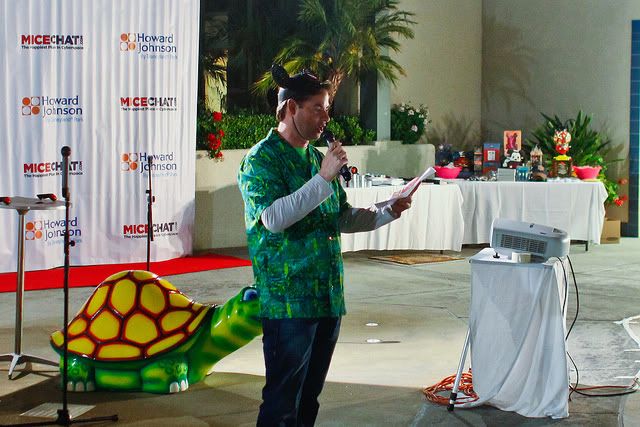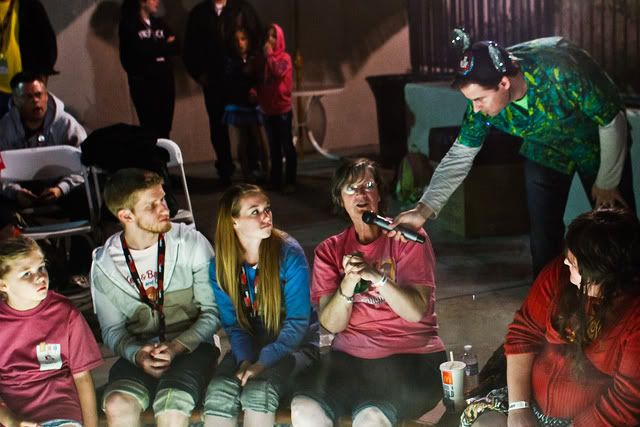 The spirit and energy at the event was palpable. It was nothing short of smash success and we can't thank you all enough.

But at the end of a very long day, everyone was really just waiting for the announcement of a winner.


And the awards go to . . . .

Spirit Award
We had a tie this year. Two extraordinary teams who each overcame exceptional odds to complete the event.

The Pixie Chicks who overcame illness and rolled all the way through to the finish line

and the Dynamic Duo who received tragic news in the middle of the Rally and made the difficult decision to stay and play on in honor of a loved on.

Our thanks and love go out to these inspirational Spirit of MiceChat award winning teams!



Best Team Name
Went to the very clever:
Edgar Allen Pooh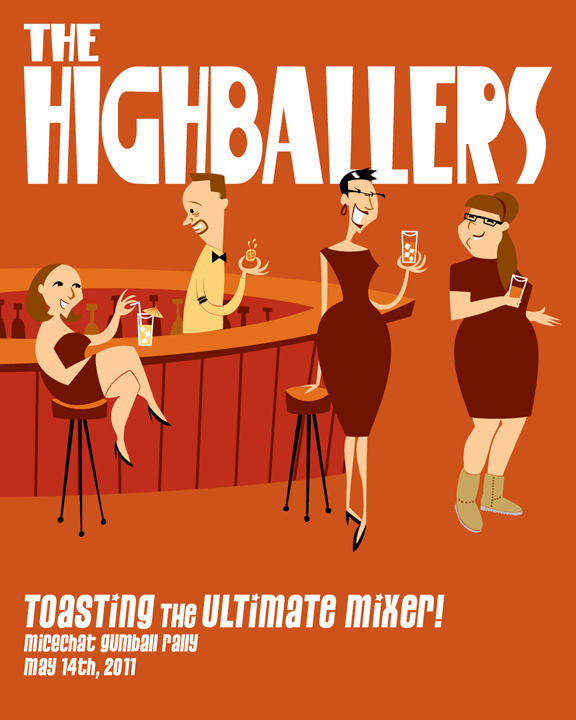 Best Team Logo
They did this image themselves and it really looked like them too!
The Highballers

The top 10 Teams
This year's Rally had a maximum 100 point value plus an additional 5 points for any team finishing prior to 7pm. 7 of the top ten teams took advantage of those extra points, 3 of them did not. The spread between 1st and 10th place was just 10 points. No teams were able to complete all of the attractions in this year's Rally, but one team came within 11 points of doing so.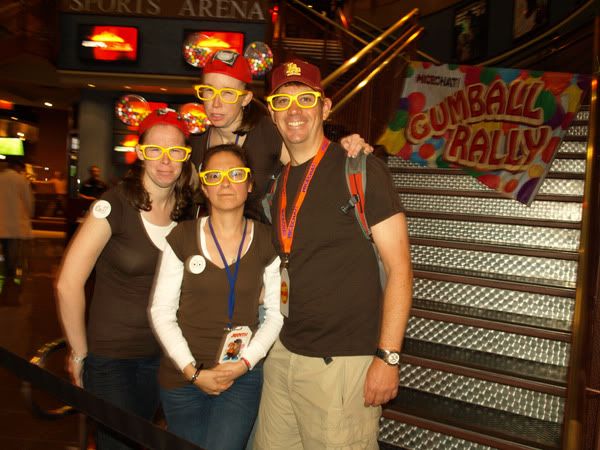 10th place
- Angry Eyes - Team # 476 - with 80 points - finish time 6:50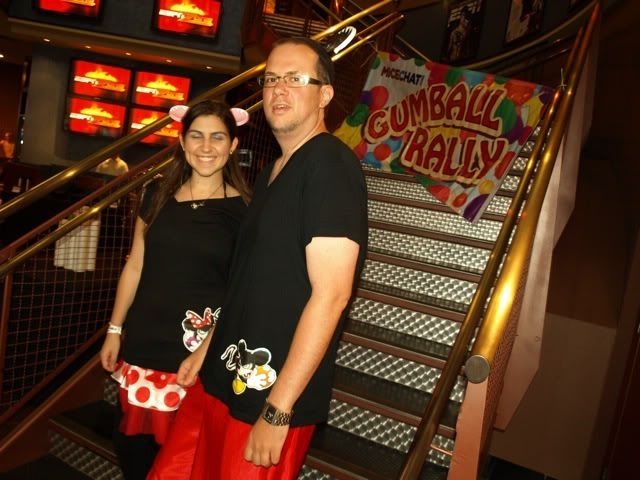 9th place
- Runaway Brain - Team # 335 - 80 points - finish time 7:55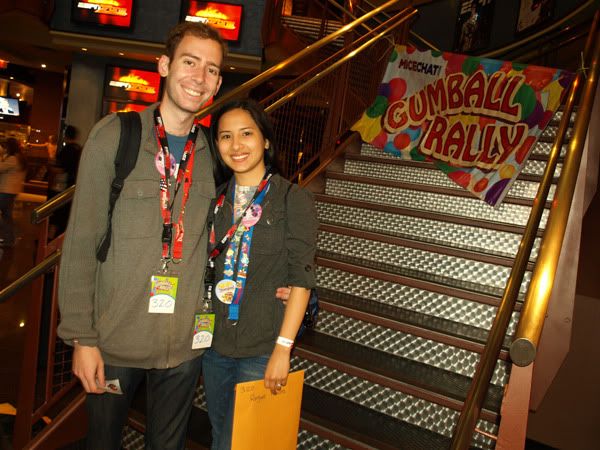 8th place
- Rogue Pawns - Team # 320 - 80 points - finish time 6:57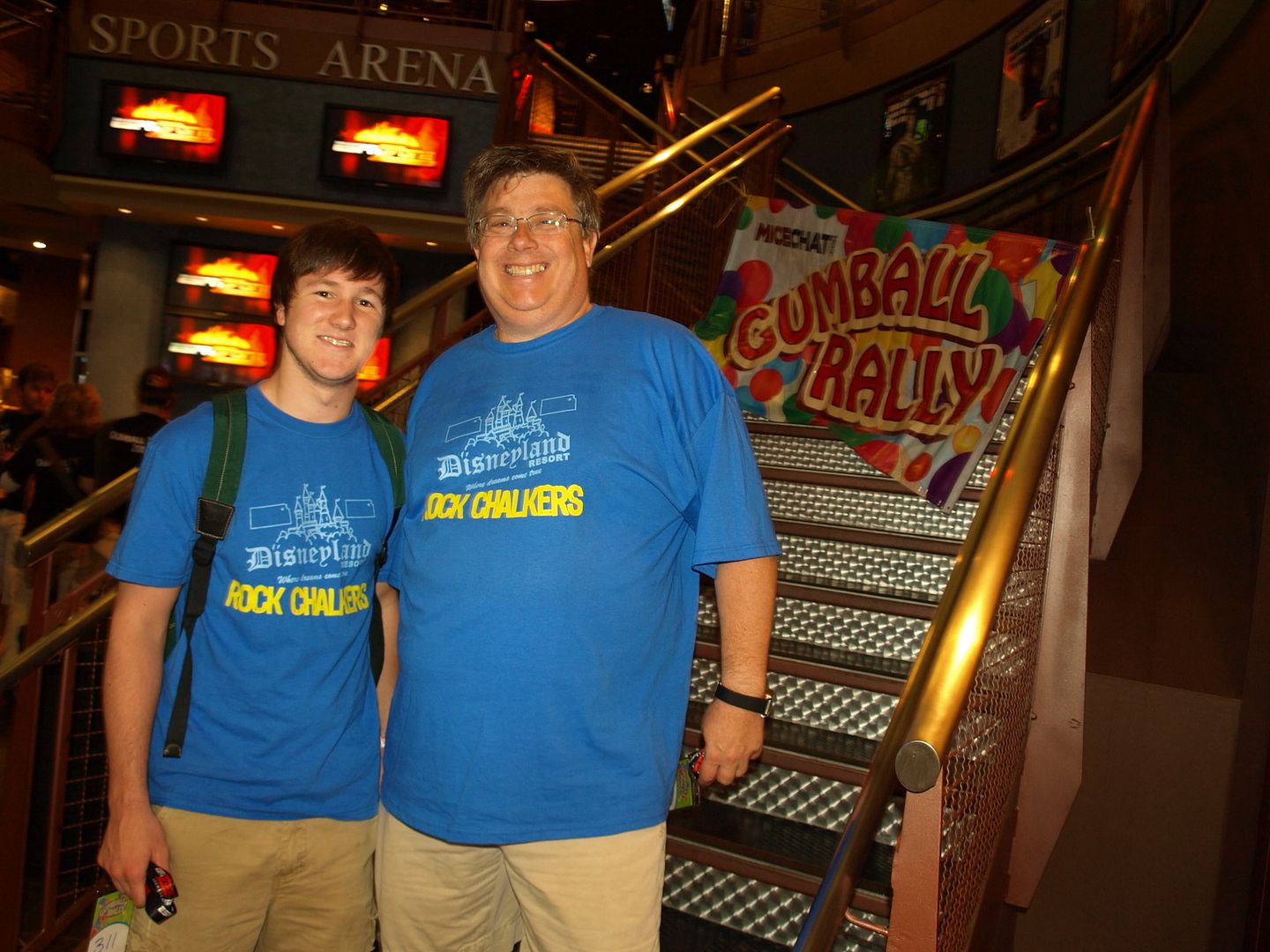 7th place
- Rock Chalkers - Team # 311 - 83 points - finish time 6:52

6th place
- The IncrediBalls - Team # 557 - 83 points - finish time 6:46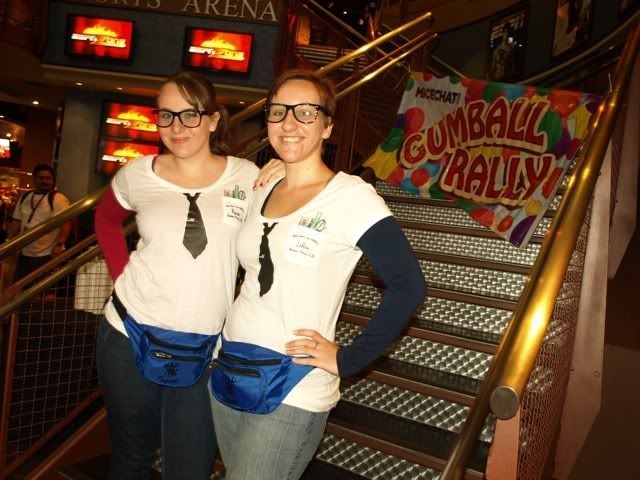 5th place
- NAP Squad (Nerdy Annual Passholders) - Team 218 - 83 points - finish time 6:38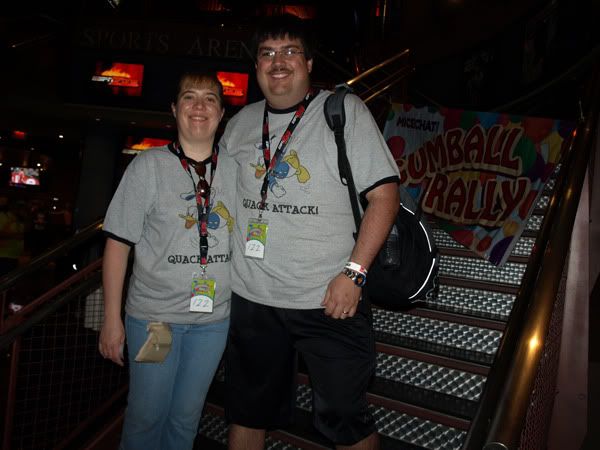 4th place
- Quack Attack - Team # 122 - 84 points - finish time 7:47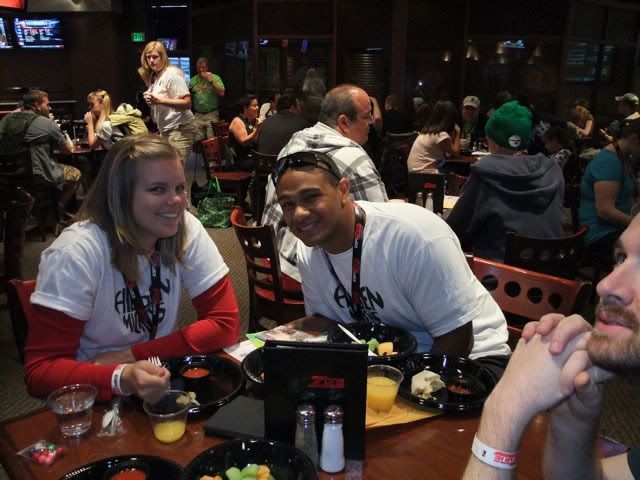 3rd place
- Hidden Mickeys - Team 176 - 84 points - finish time 6:42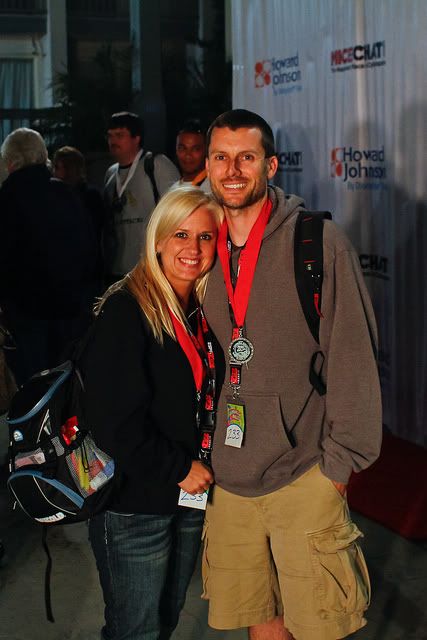 2nd place
- Jedi Ride Tricks - Team 233 - 85 points - finish time 7:49
And the
grand prize Gumball Rally trophy winning 1st place team was . . .

SAFETY THIRD 2 - Team 521 - 89 points - finish time 6:42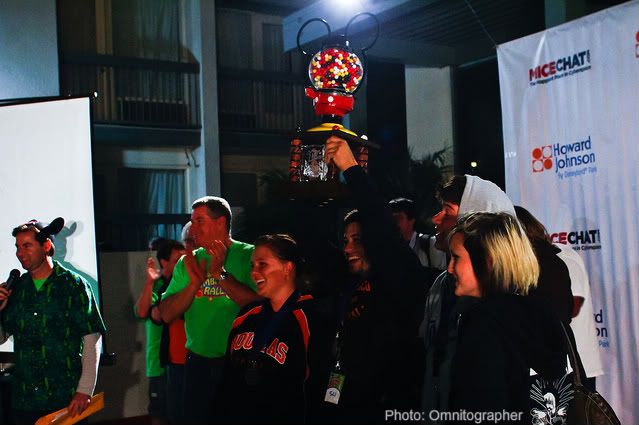 Though it may seem like the Gumball Rally is a simple event, a tremendous amount of work and nearly a year's worth of planning go into making it happen. This year, we were lucky to have a dedicated staff of over 100 and amazing sponsors who made it possible for this event to be our best yet.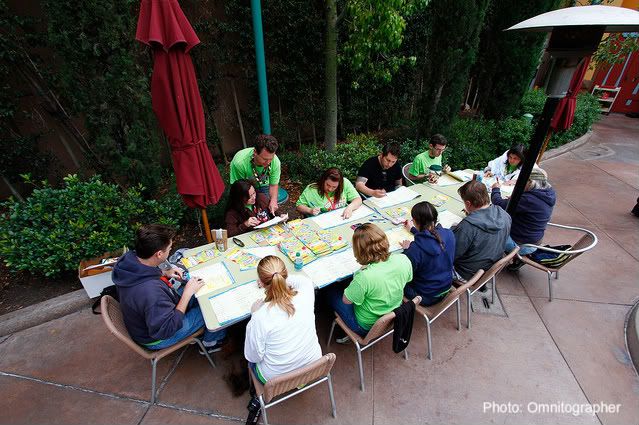 Fishbulb and the crew of scorers are busy at work (they miss out on all the fun at the Award Party so they can bring you the results)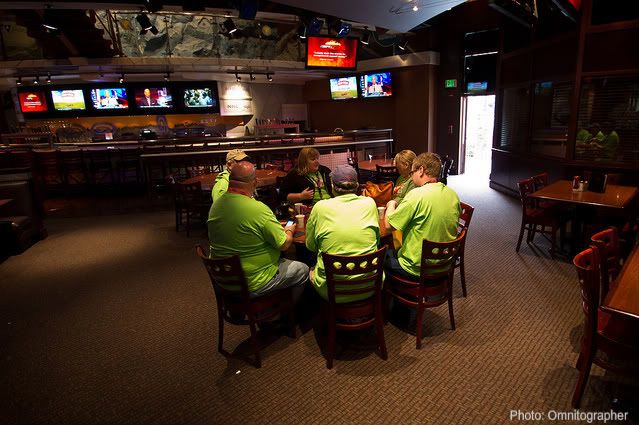 Indiana Jenn and her staff meeting at ESPN Zone at 5:30am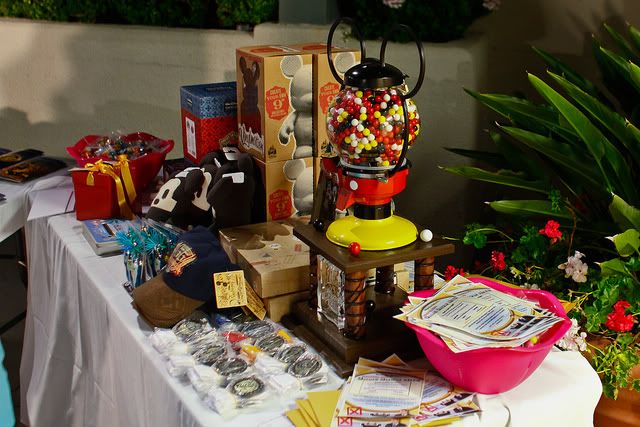 Prizes supplied by Fairy Godmother Travel, Trophy by Circarama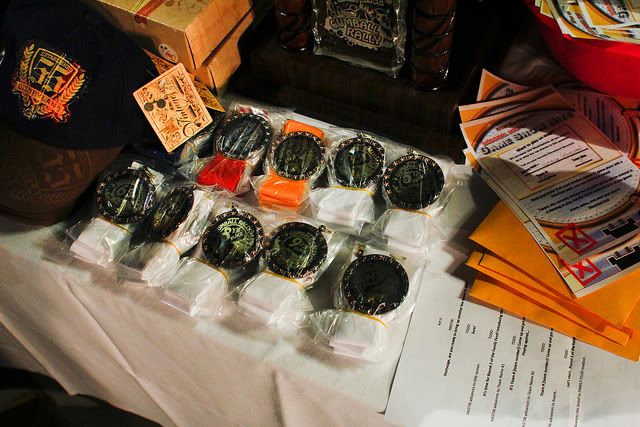 Much thanks go out to the ESPN Zone for these amazing medals!

We'd like to thank our fantastic sponsors for providing wonderful prizes and support of our event. ESPN Zone, Fairy Godmother Travel, Howard Johnson Anaheim Resort, the Stratosphere Hotel and Casino in Las Vegas and Old Spaghetti Factory in Fullerton all contributed to making this a wonderful event.


In particular, we'd like to recognize the contributions of Teresa Cory of Fairy Godmother Travel who not only sponsored the game books and prizes, but flew out to California from Texas to help us staff and run the event. She is more than just a highly trained travel agent, she has become part of the MiceChat family. When you plan your next Disney vacation, cruise, or Adventure by Disney, we sincerely hope you'll give Teresa the opportunity of assisting you and make her your Fairy Godmother too.


Our other golden sponsor is the
Howard Johnson Anaheim Resort
who has sponsored our Rally year after year and has gone so far above and beyond the call of duty to assist us that they have earned our undying love and devotion. We hope you'll join us in supporting the fantastic HoJo Anaheim who always make MiceChat readers feel like they are home! We love you HoJo!




And to our remarkable staff of Writers, Testers, Scorers, Event Planners, Photographers, Greeters, Game Show Hosts, Columnists, Computer Nerds, Electrical Cord Tapers, and Gumball Wranglers . . . Indiana Jenn who planned a Pasta Party, Launch Party and Award Party and worked with our sponsors and vendors, Fishbulb who wrote the questions, designed the materials, managed the staff, filled in for a million and one last minute tasks, Mamabot who kept track of the orders, contacted teams and scheduled the staff and spotters, Monorail Man who put together a major game show and built a theater out of an outdoor swimming pool, Charlie Arnold who custom built the most extraordinary trophy ever, Mickey Maxx and Rixter who always greet our teams with smiles, hugs and 500 packages of gumballs, and to all of the fantastic folks who offered their time, thoughts, love and support THANK YOU, THANK YOU, THANK YOU for making this our best run event ever. We appreciate your dedication and the countless hours of your time (and in some cases your financial resources as well).

For more photos, thoughts, and trip reports from the Rally:

RESULTS For top 50 teams
1st - Safety Third #2 - 89 points
2nd - Jedi Ride Tricks - 85 points 7:49
3rd - Hidden Mickeys - 84 - 6:42
4th - Quack Attack - 84 - 7:47
5th - NAP Squad - 83 - 6:38
6th - The Incrediballs - 83 - 6:46
7th - Rock Chalkers - 83 - 6:52
8th - Rogue Pawns - 80 - 6:57
9th - The Runaway Brains - 7:55
10th - Angry Eyes - 79 - 6:50 (Highest score at earliest time)

The abominables - 79
Lost Falls Expedition - 79
Huey Duey, where's Louie? - 79
Hidden Mickey's - 79
Ginger Snaps - 79
Mad Tea Party Trio - 79
Diabolical Doofinators - 79

Mousewait Monsters - 78
The Cinderfellas - 78
The Gibson Girls - 78
Dapper Dancers - 78
Main Attraction - 78
Dr. Faciliere's Friends from the other side - 78
Main Attraction - 78

Don't come around here no more - 77
Great Moment's with Baberaham Lincolns - 77
Heart Cheetah - 77
Jr. Chipmunks Troop Piglet - 77
Don Wilkes Bluth - 77
When you wish upon that thang - 77
The Munchies and crunchies - 77
Dole Whip it Good - 77
The Fantastic Fantasmic - 77
Dole whip it good - 77

Schmedly Medly - 76
Really Bad Eggs - 76
Team Bad - 76

Cool Pizza - 75
Lassetter's Lackeys - 75
E-Ticket - 75
Monstropolis' Most Wanted - 75
Bad to the bone - 75
The Survivors of Hidden Mickey33 - 75
Trader Sam's Cannibal Cafe - 75
A-Rinky Tinky-Tinky - 75
2 mouse crew - 75

The Difrntdrmrs - 74
Step…In…Time - 74
The Wastelanders - 74
The Big bad Wolf Pack - 74
The anteaters - 74
Ken and Barbie's cool and groovy "Made for Each other" Dream Team - 74
3 of 7 - 74
The Bubble Yums - 74
Ears of War - 74
Pup 'n Suds - 74
Team Tuna Sandwich - 74
Walt's Groupies - 74



Until we roll again, thank you for your support and for making this our most spectacular Gumball Rally ever. We LOVE the Rally and the spirit of fun it brings with it. We simply can't wait until the gumballs roll once more! We hope to see you all again very soon.


So, how was it?
-Dusty and the Amazing MiceChat Crew