The traditional parade is back on the Disneyland parade route and it is WONDERFUL.
I will post my pics now and go back to add any commentary later.
Mickey and Friends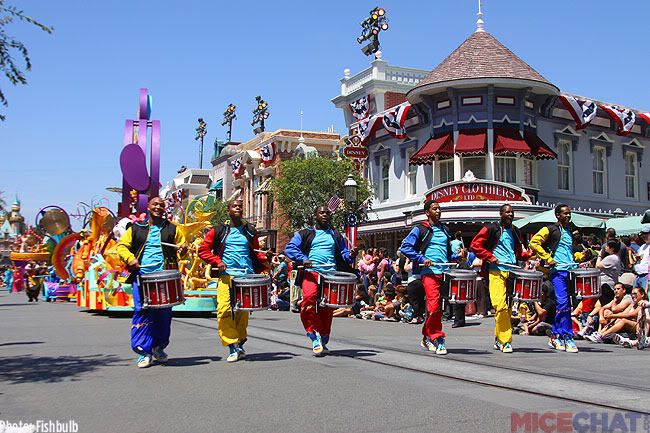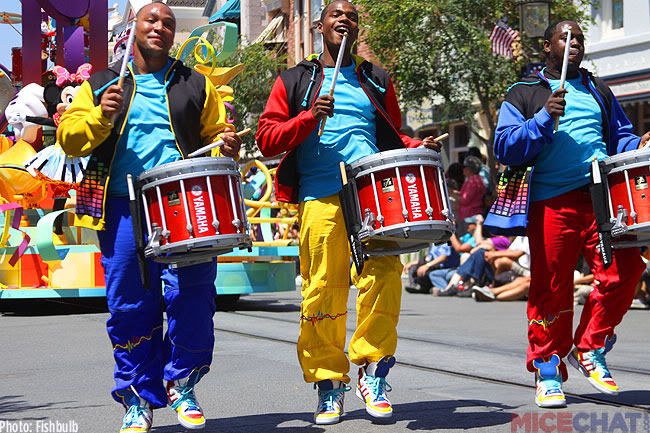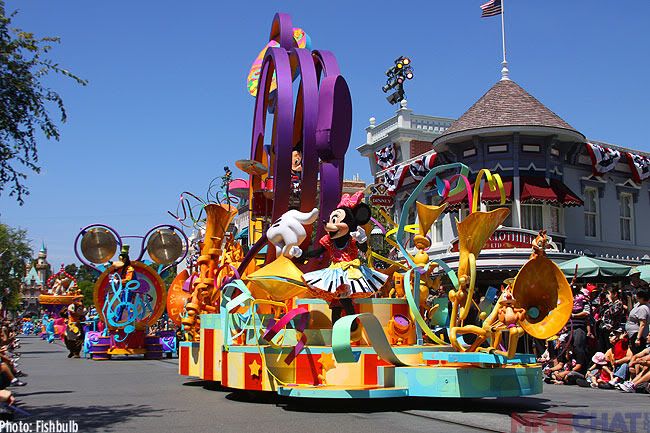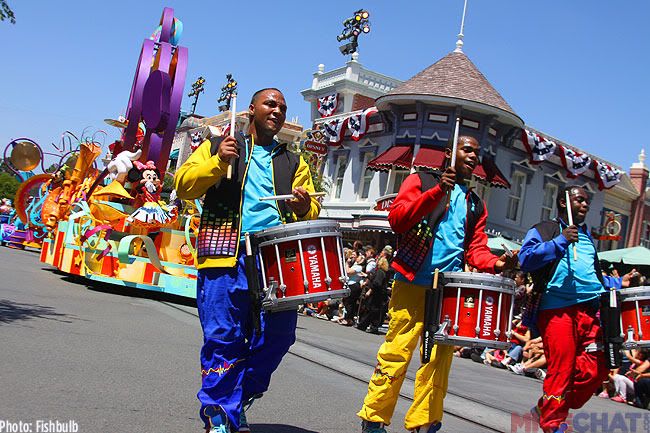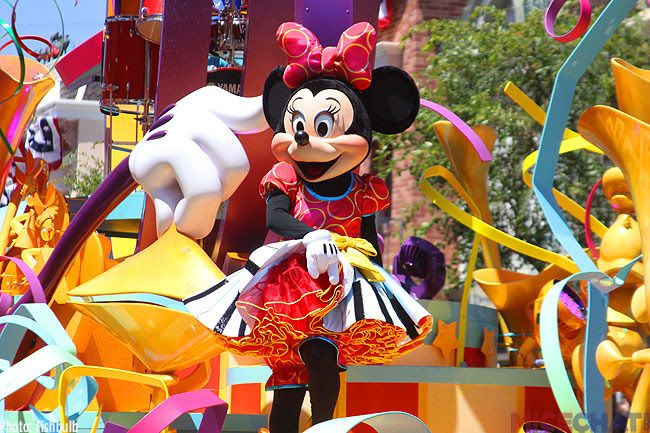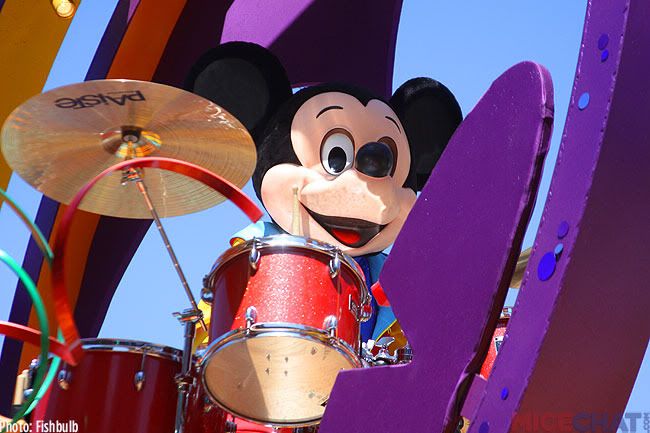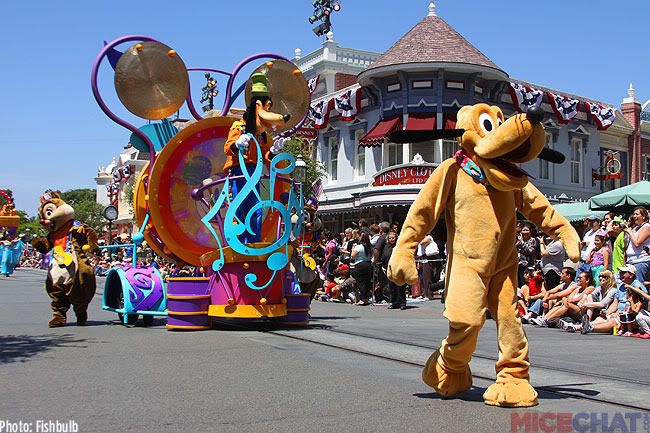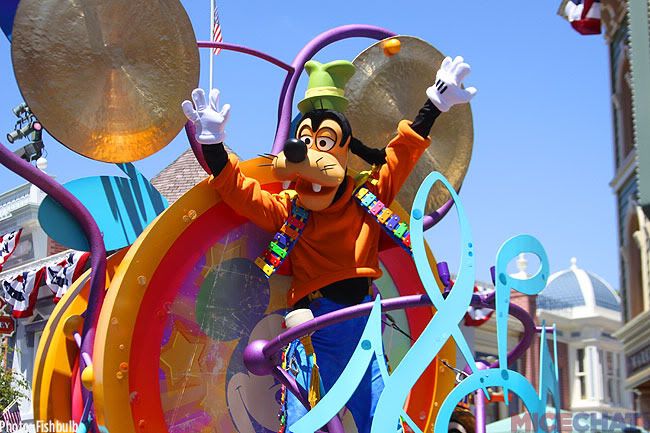 Aladdin Float:
Arabian dancers and the Genie lead the Aladdin float down the parade route. These costumes are the some of the most abstract and elaborate that I saw in the parade. Pretty amazing.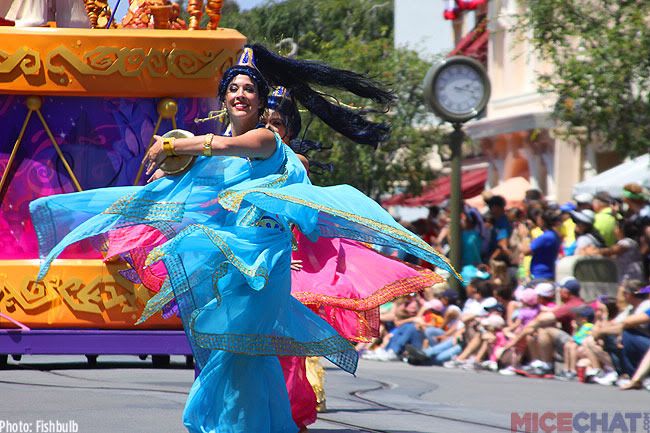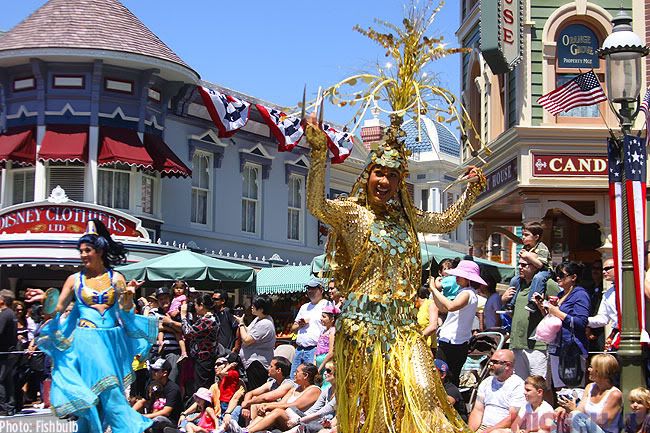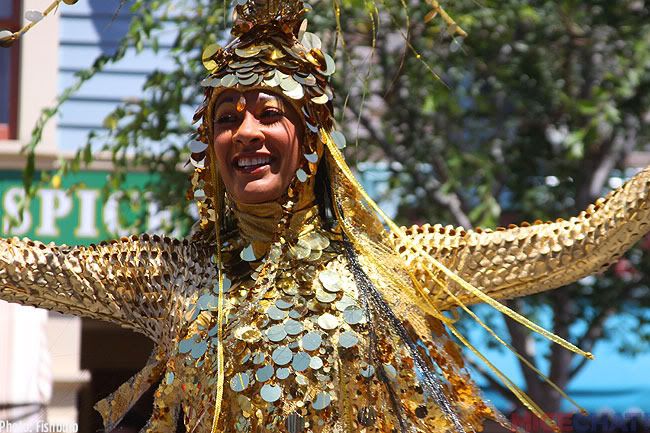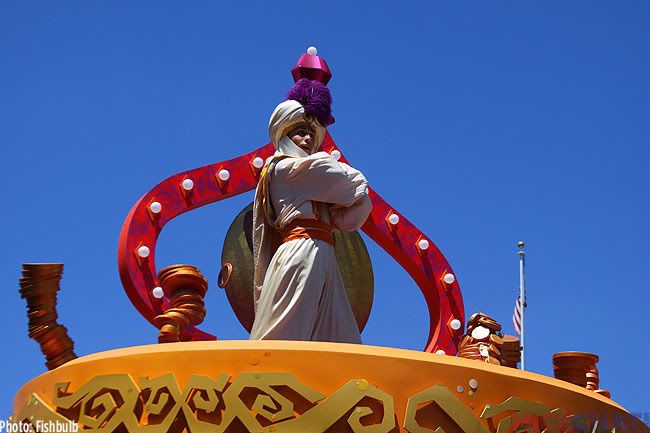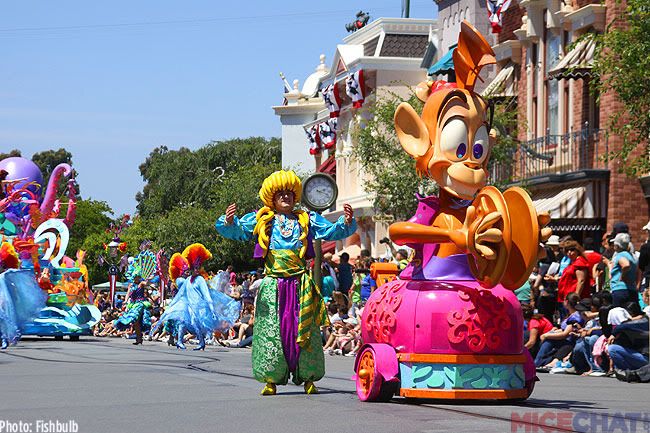 LITTLE MERMAID FLOAT:
Ariel sits atop a rotating seat as a maraca plating octopus keeps the rhythm. Dancers precede the float with flowing costumes and bright colors. It felt like I was back in the Little Mermaid ride. That's a good thing.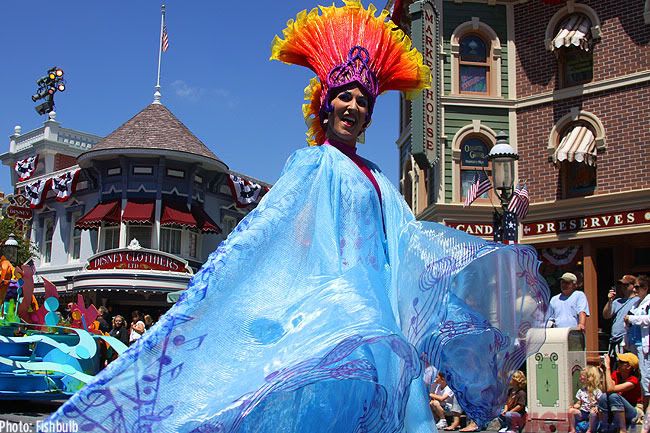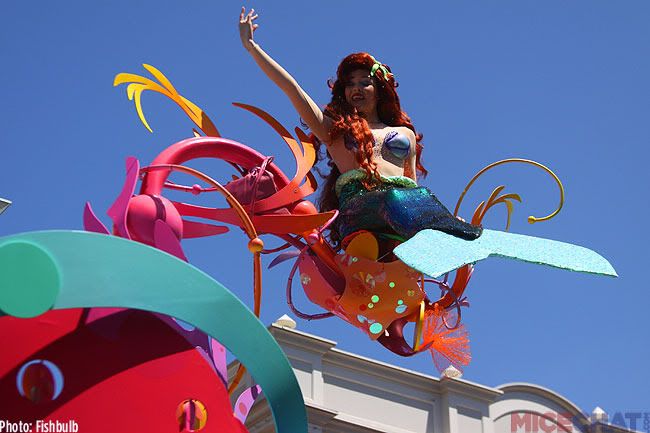 THREE CABALLEROS FLOAT:
This is a float based on the Three Caballeros film from 1944. An abstract source for a mainstream parade float but it is WONDERFUL. Full of color and fun.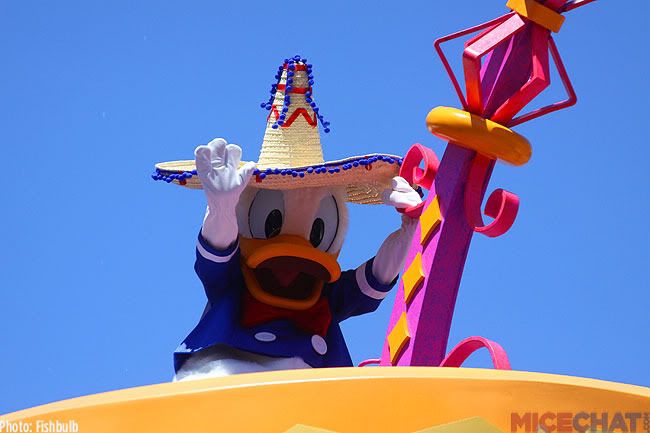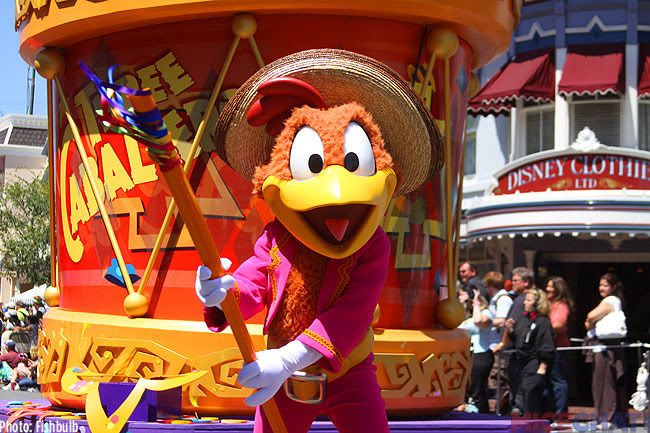 THE PRINCESSES:
Belle, Cinderella, Snow White and Aurora are joined by the newest Disney princess, Rapunzel, whose hair trails up a tower dominating this larger float. Perfect amount of princess. Not too much but enough to keep the little girls happy.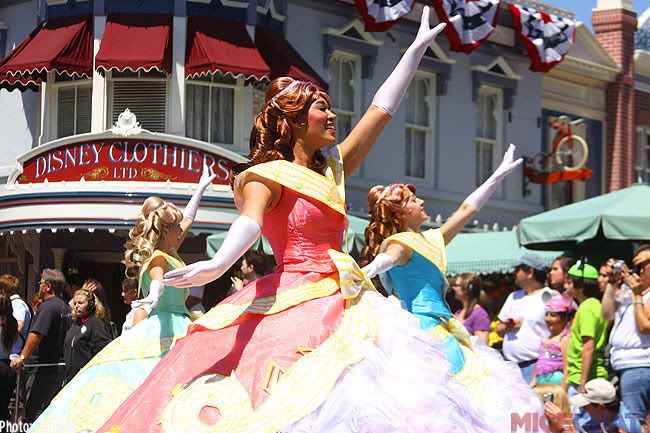 THE LION KING FLOAT:

Simba stands atop a smaller drum-shaped float before a golden sun featuring the image of King Mufasa. Stilt walkers in African headdresses dance beside the float. The most elaborate and colorful of the costumes.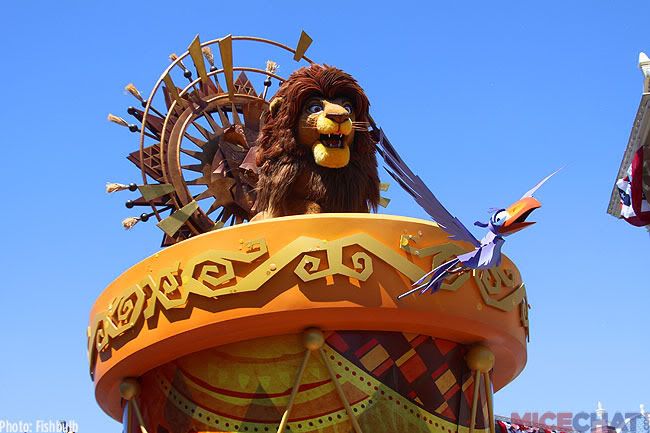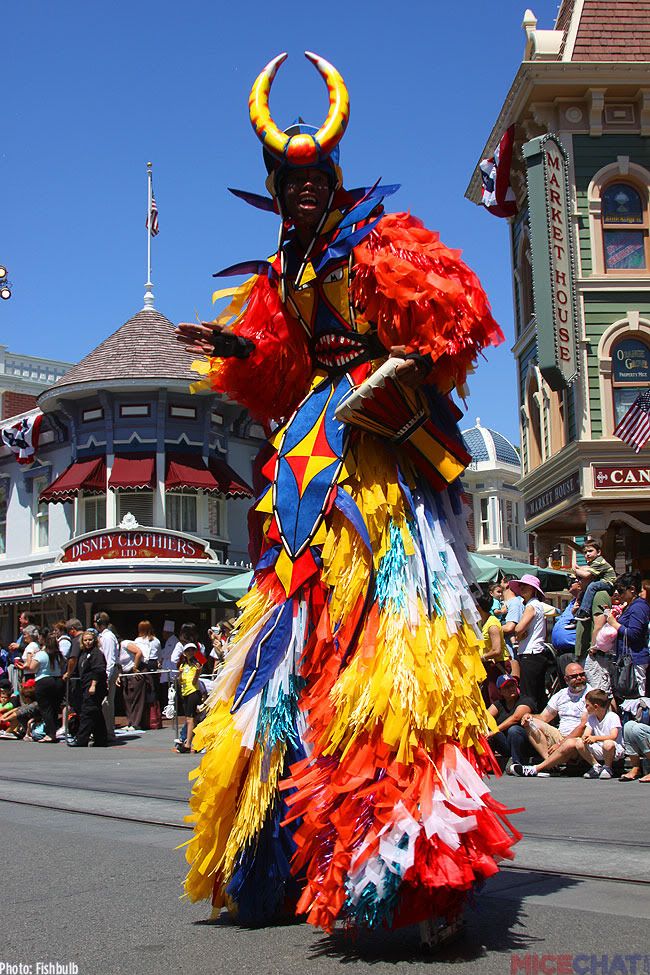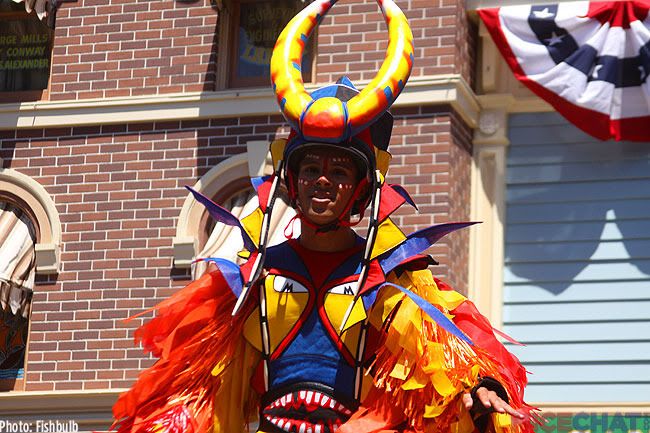 THE PRINCESS AND THE FROG:
Princess Tiana, the villainous Dr. Facilier and Louis the trumpet-playing alligator ride aboard a larger Mardi Gras-inspired float.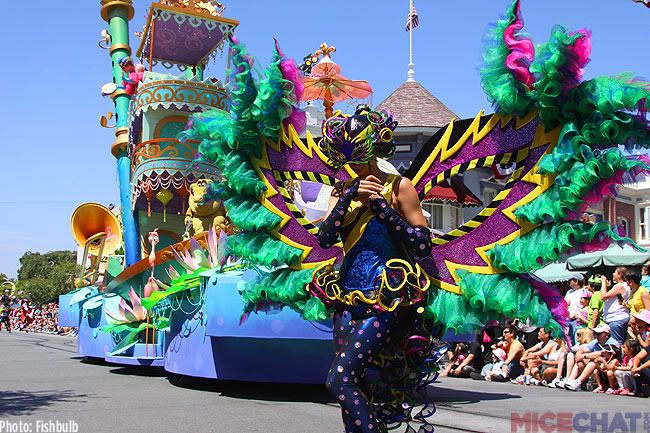 PETER PAN:

Tinker Bell takes on the starring role atop the smaller float, which is decorated with giant flowers and humongous mushrooms to make the diminutive pixie appear smaller than the other characters in the parade. Captain Hook chases Peter Pan around the base of the float.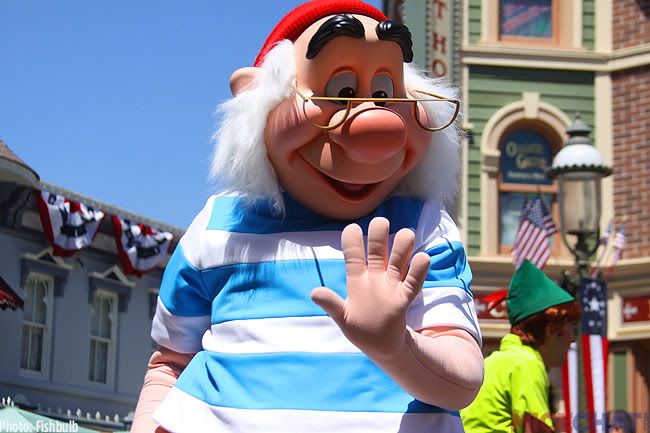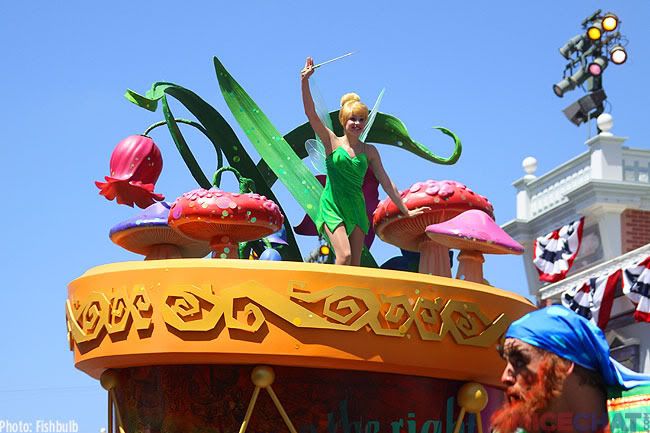 MARY POPPINS:

This final float features chimney sweeps and horn-playing penguins riding on a whimsical carousel. Mary Poppins dances rides ahead on her trusty, merry-go-round steed with Bert in tow.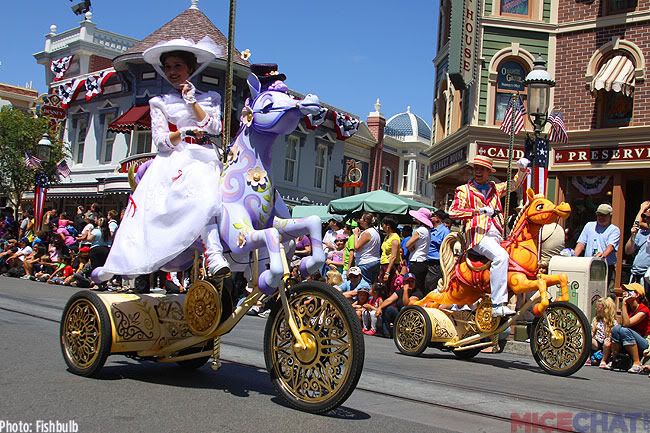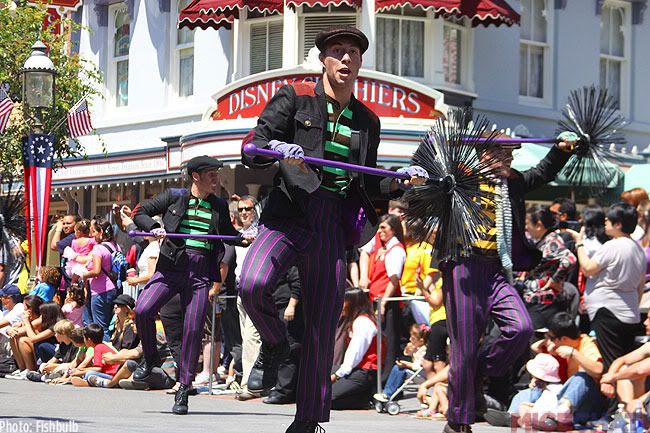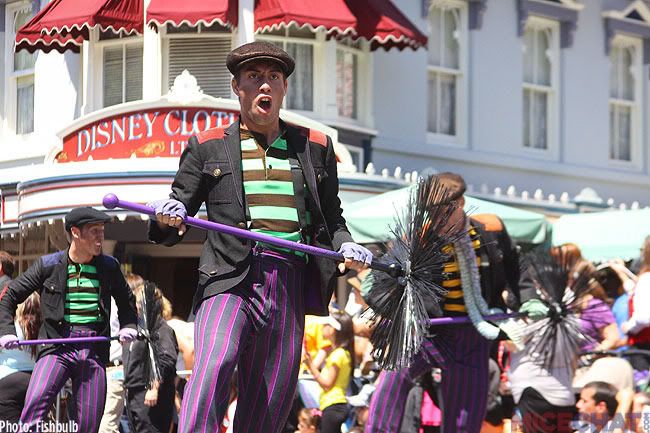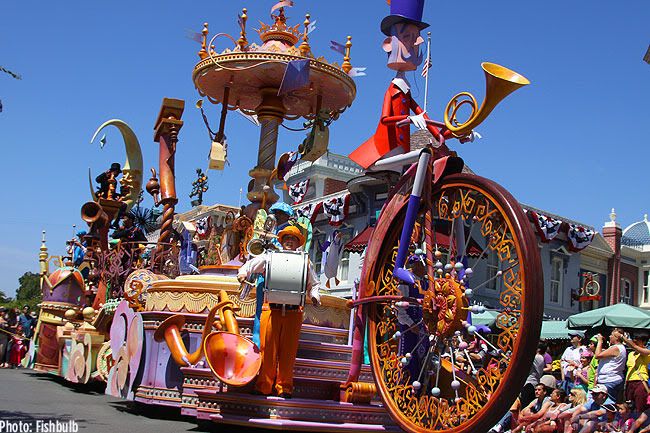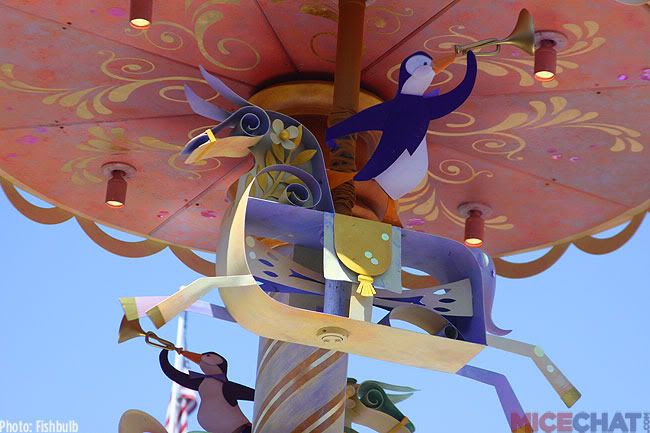 Like I said at the outset. The traditional parade has returned to Disneyland and it is WONDERFUL. No show stops, no overly repetitive musical arrangements, but a briskly paced, colorful musical extravaganza featuring some of Disneys most beloved characters.

I Can't remember a time that I loved a parade this much at Disneyland.