Star Tours officially opened today and Disneyland held one of their signature ride opening press events. Fishbulb was there and snapped a few photos for us on his iPhone which I'll share here. Later today, they'll be showing what's new and what's next at the Disneyland Resort and we'll start a discussion for that as well as it happens.
Again, these are just low resolution photos, we'll have more and higher quality photos for you later today.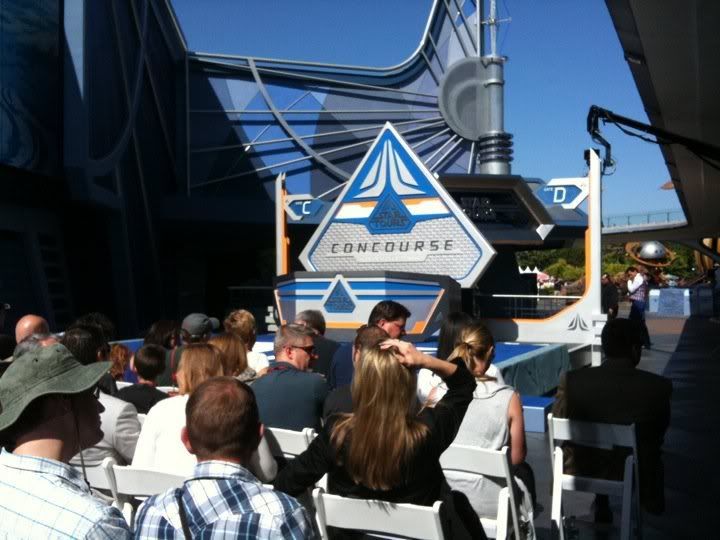 The opening ceremonies of Star Tours are about to begin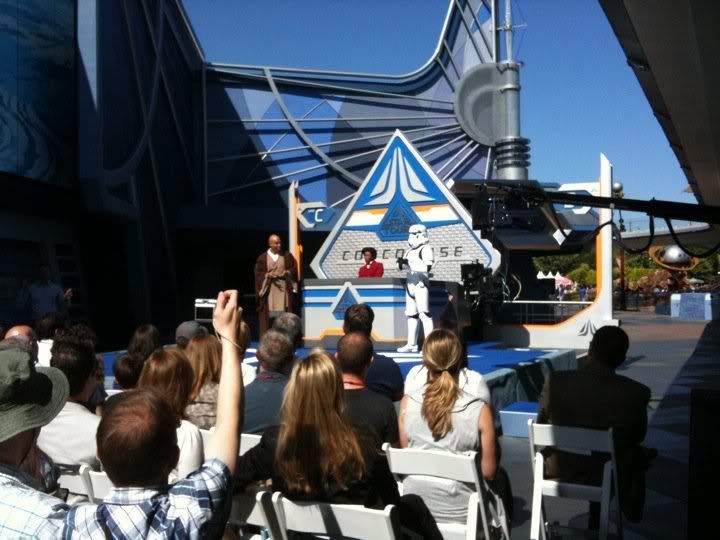 Uh oh. Flight to tatooine with one seat left. Storm trooper and Jedi fight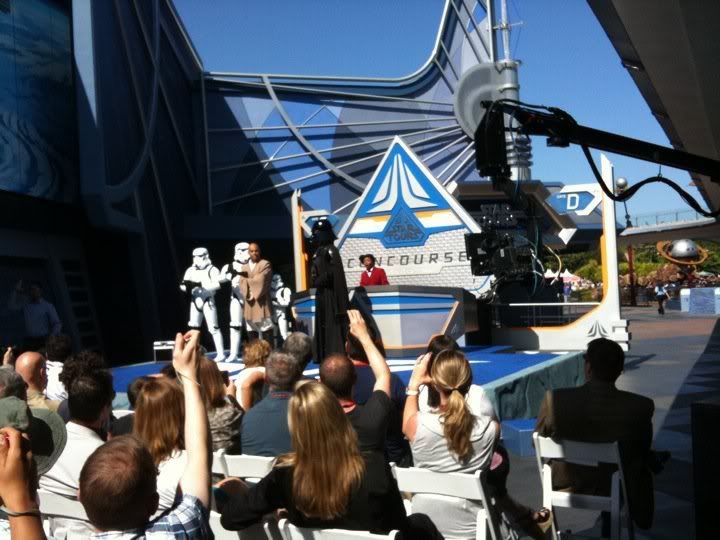 Darth Vader wants the last spot (typical dark lord)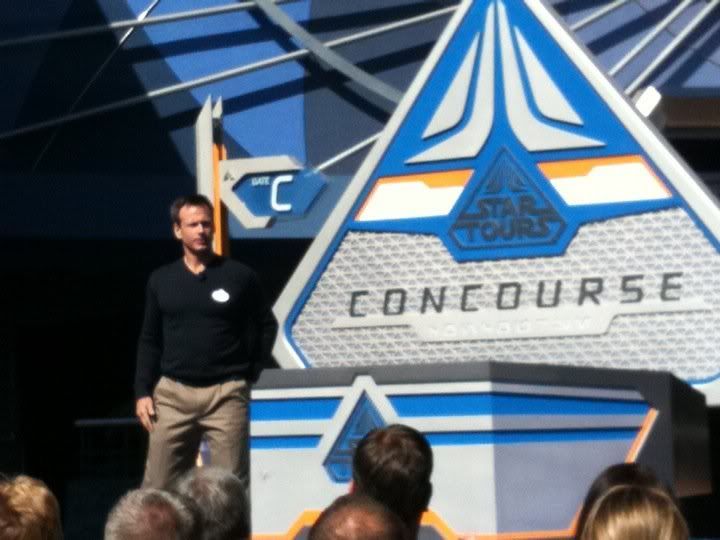 The dashing Tom Staggs (President of Disney Parks and Resorts) kicked Darth's butt and is now inviting all to take a flight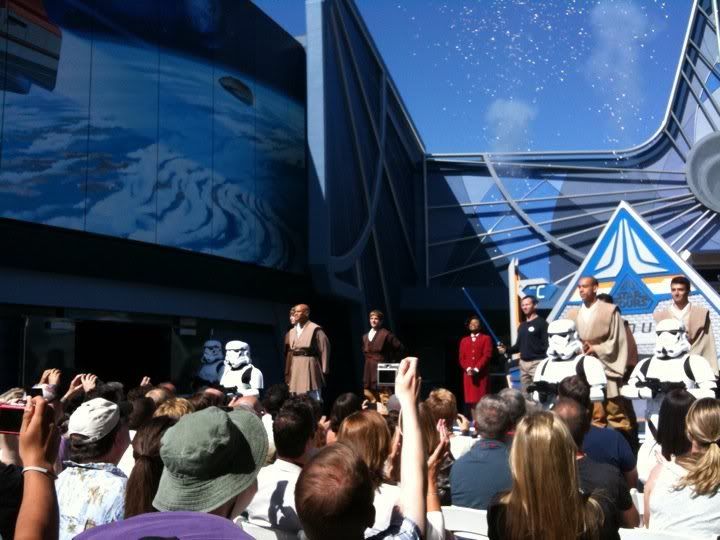 Star Tours officially opens to guests
And if you missed our video yesterday, the Disney folks filmed the MiceChat crew's ride on this fancy new attraction. There are lots of spoilers here, but it is also lots of fun. C3P0 is a great camera man!

Disney has released this video of Darth Vader opening Star Tours. SOOO funny!