Fishbulb reports from the Disneyland Resort press event "What's Next" which is being held inside the Cars Land Construction area. We'll update the first post in this discussion as the event goes on.



The set-up. Press are seated inside Cars Land construction area. Workmen are on stage in hard hats
The head of Disney Parks and Resorts, Tom Staggs, takes the stage



Like a Village People reunion, the workmen suddenly burst into a dance number



The beloved George Kalogridis (Disneyland Resort President) takes the stage



Goofy's Sky School is profiled. Will open by July 1st.

- New table service restaurant and lounge to be built in the Carthay Circle Theater at the front of the park.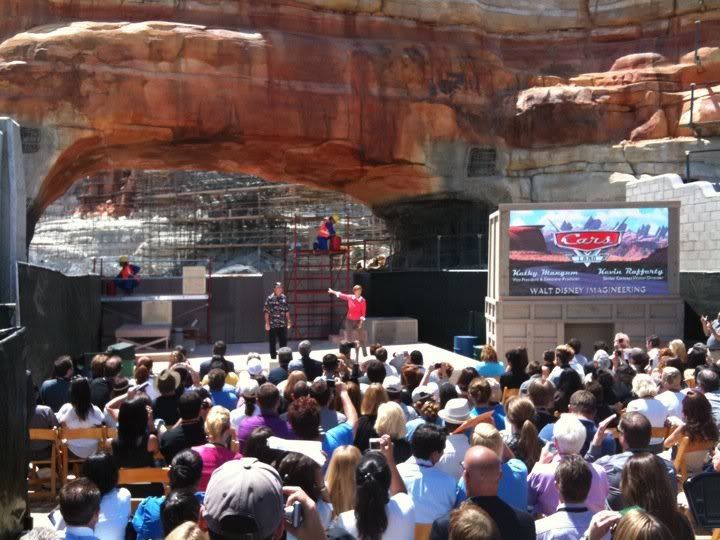 Cathy magnum and Kevin raferty take stage to talk about cars land
Out of the 12 acres of cars land 6 will be taken up by the ride

Flos cafe will be filled with comfort food and contain a museum for Doc


They are going to be writing new songs for mater to sing at the junkyard jamboree

Mater stops by


Al Weiss takes the stage to talk about the cruise line. The magic will have a place called animators palette, and have a bibbidy bobody boutique
The Disney Wonder Cruise Ship will rerun to Los Angeles next summer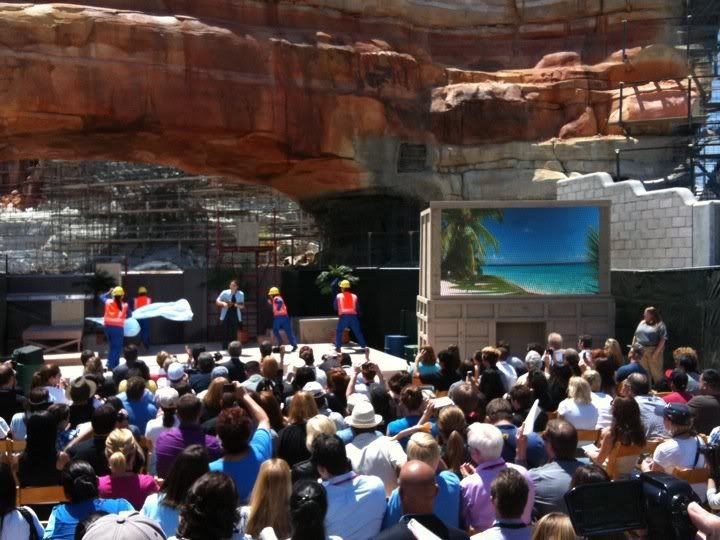 Jason Castro sings to introduce the Aulani
Amazing Imagineer, Joe Rhode, talks about Disney's Hawaiian resort, Aulani

Hula breaks out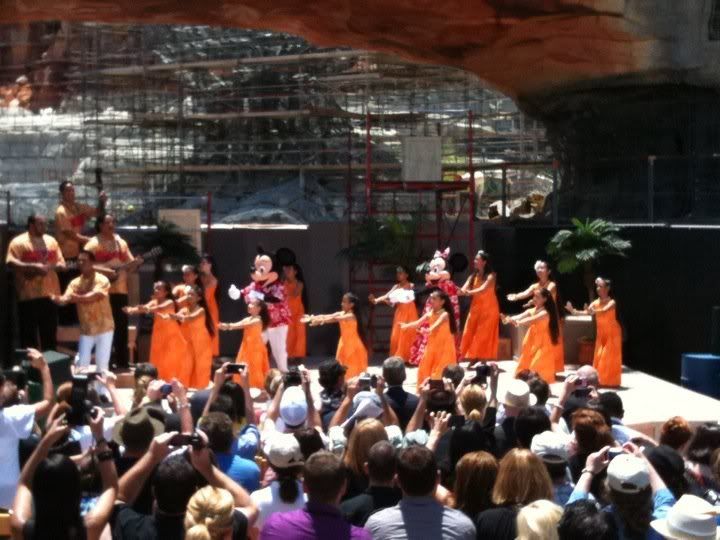 Mickey and Minnie join in

More coming soon, stay tuned!