I finally got the chance to take my youngest, Mikayla, to Disneyland for a trip for just the two of us. Money being tight, we couldn't stay on property, but that isn't as big a deal here as in Florida. Just a 15 minute walk and we were there.
First up, of course, was Star Tours. My first surprise was the long line just to get fastpasses. We got them, then jumped right into the standby line for our first ride. At 8:30 am, the wait was 45 minutes.
I loved the new views on the big screen.
All really well done. While waiting in line for Indy, I took some shots that I've always wanted to take. These, in my mind, really sell the idea of being in the jungles of India.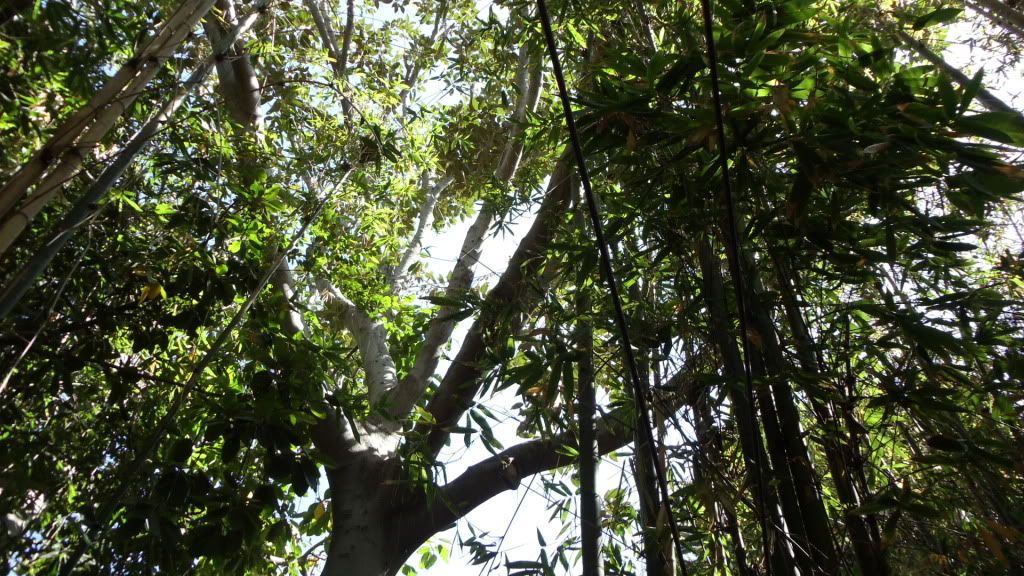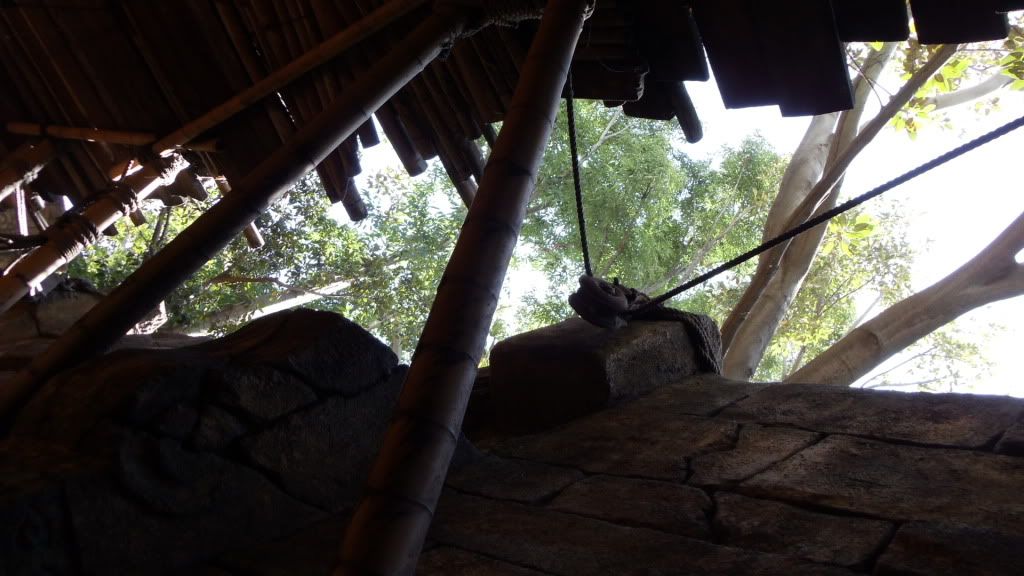 I even got a couple good ones of the Jungle Cruise while exiting Indy.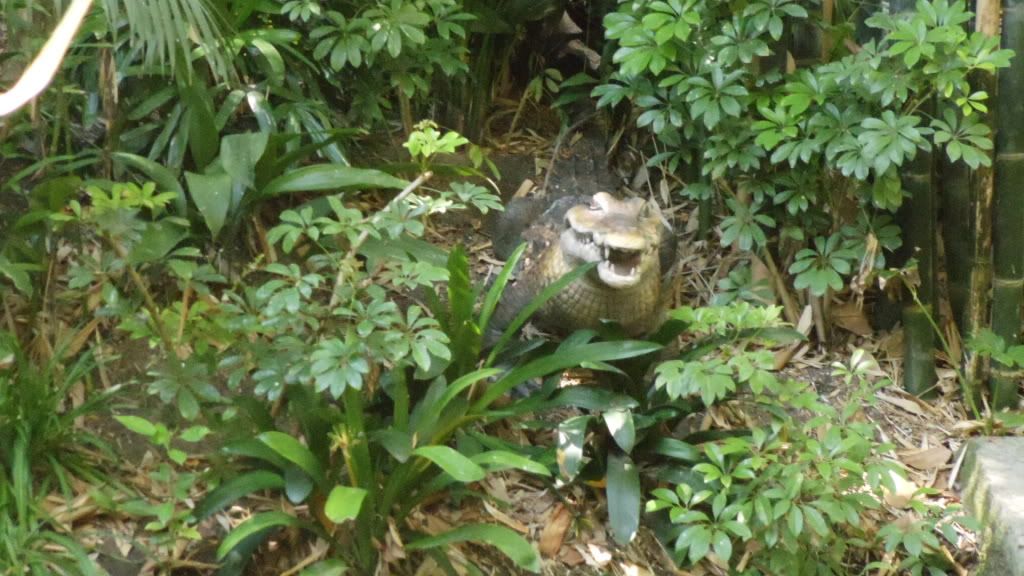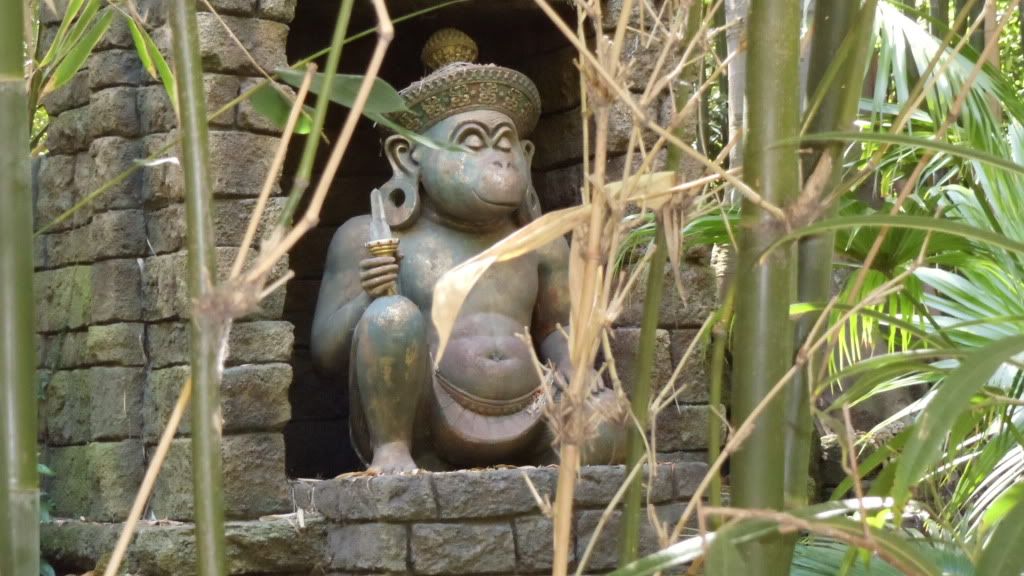 A great surprise awaited us at Haunted Mansion, as the ghost hearse is back!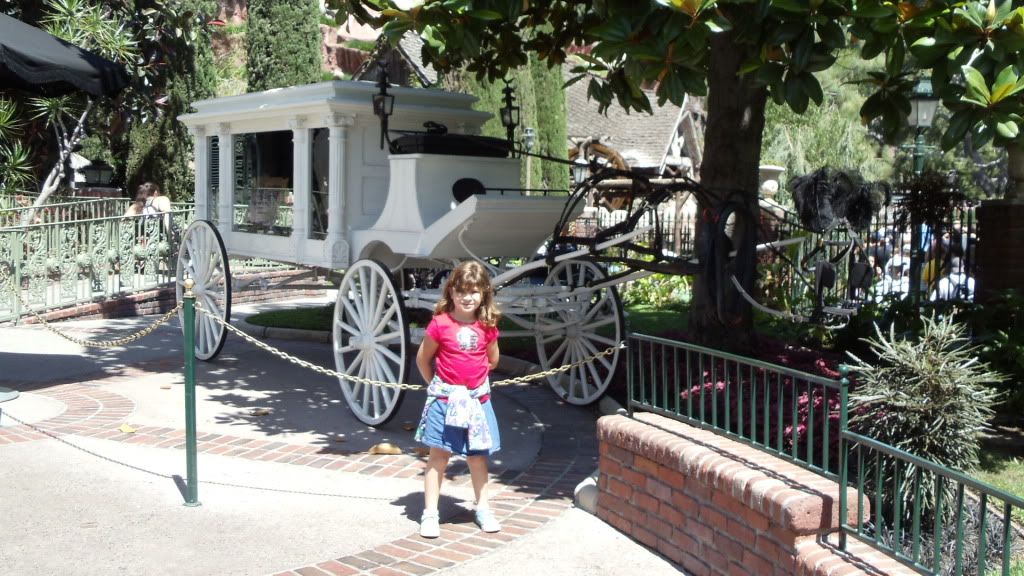 From these views, you can see why Hungry Bear is my favorite spot to eat at.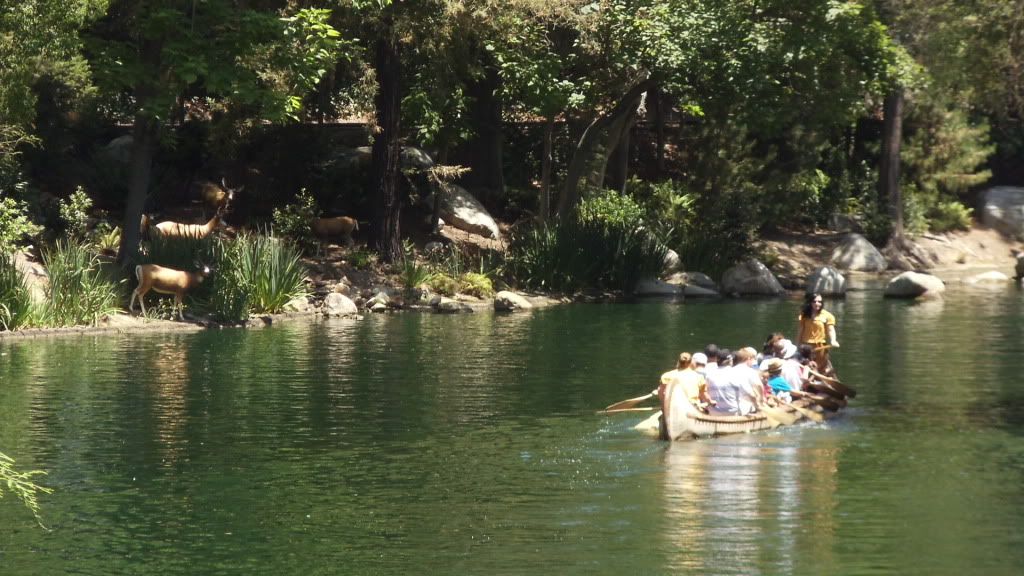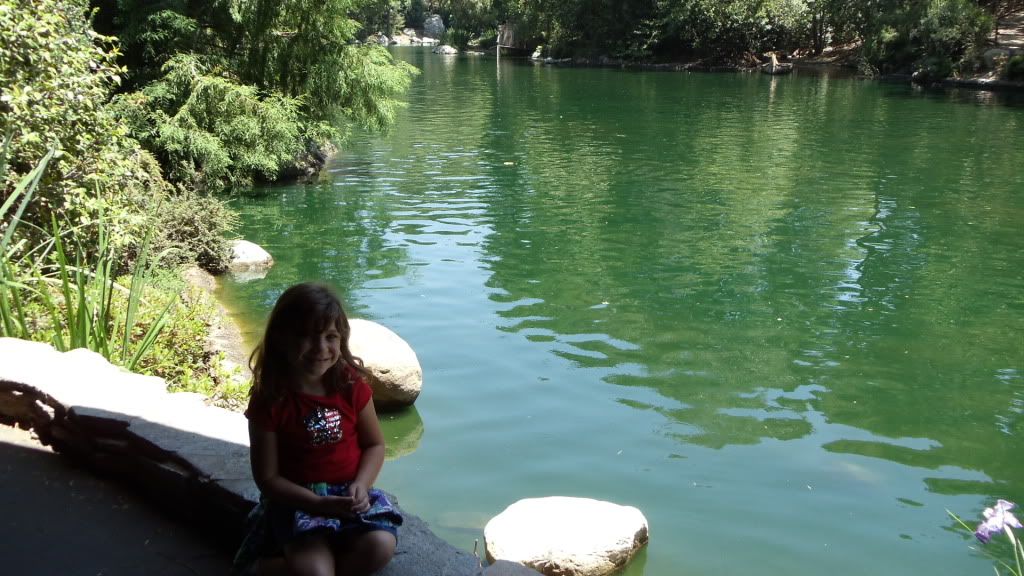 Mikayla met one of my favorite performers at the park.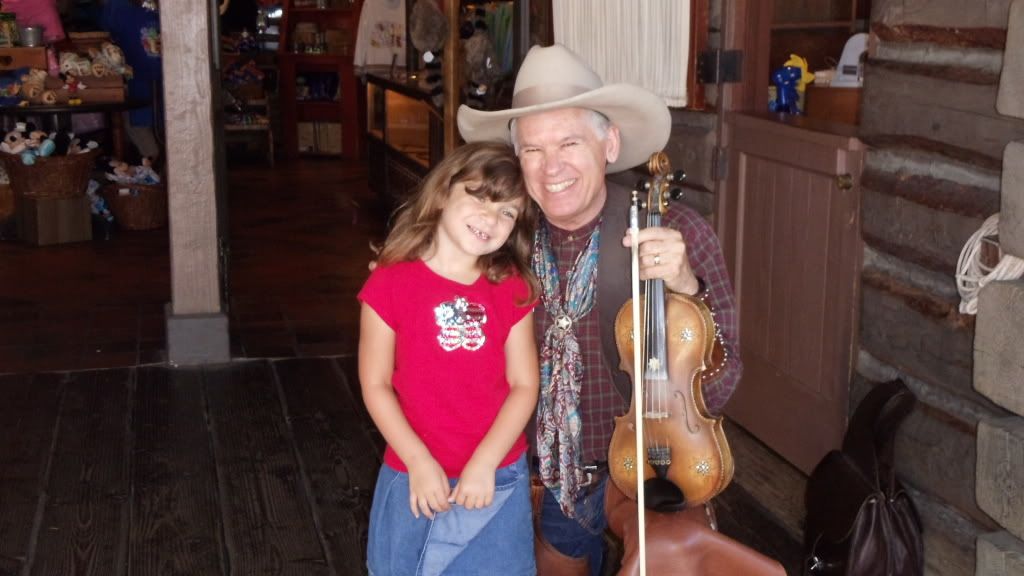 I finally got to ride Jingles. I only had to knock down four little children to get to it. (just kidding.)
Some of the talented photographers on these boards have helped inspire me to try to get some better shots. Hopefully, this one demonstrates an improved eye.
Walking to our motel the first night, we went through what my daughter named the "Light Forest." It was quiet and beautiful, and a peaceful end to our day.
Back in the park, into the castle.
It's blue.
It's pink.
You get the idea.
We finally got to DCA and The Little Mermaid. Overall, I think it's great. We need more rides like this.
We even found a hidden Mickey.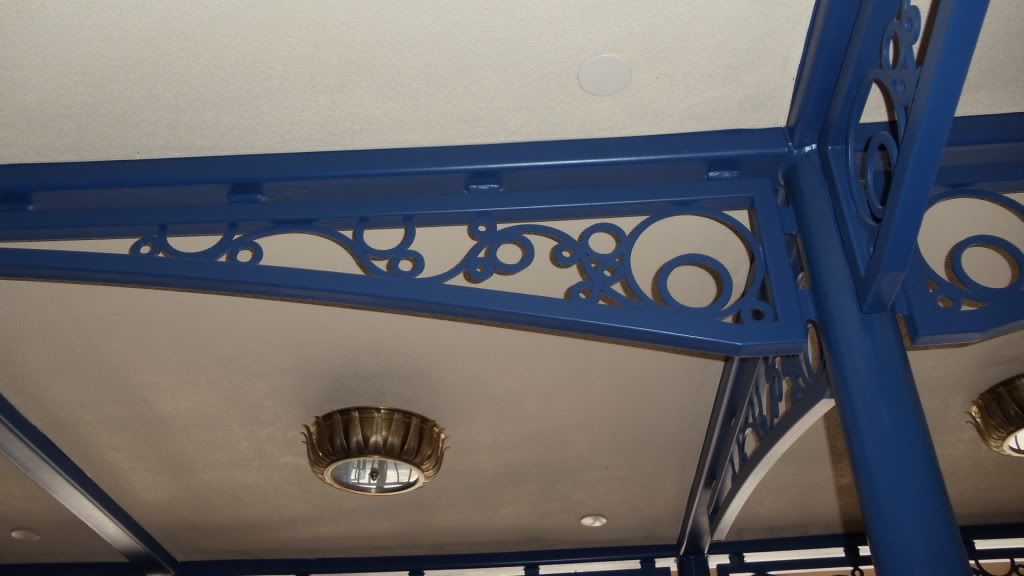 We went to Ariel's Grotto for a really, really expensive lunch. First thought: Wow. Do these girls have any idea how truly beautiful they are?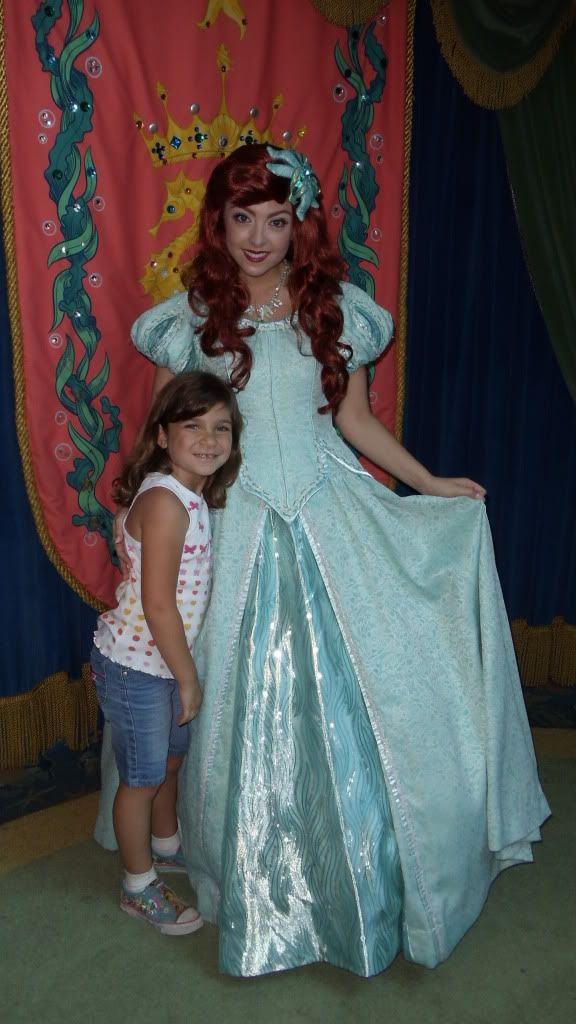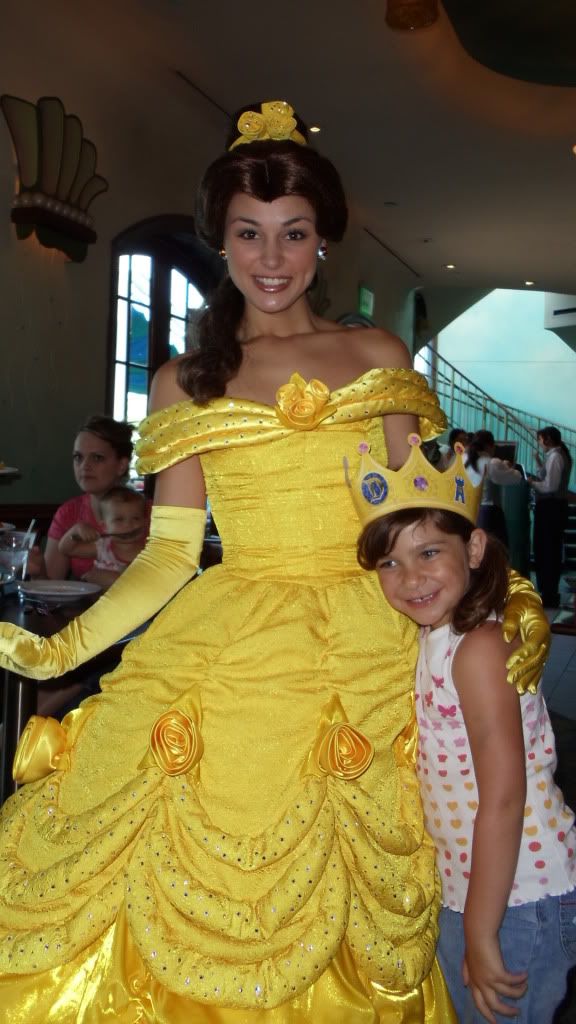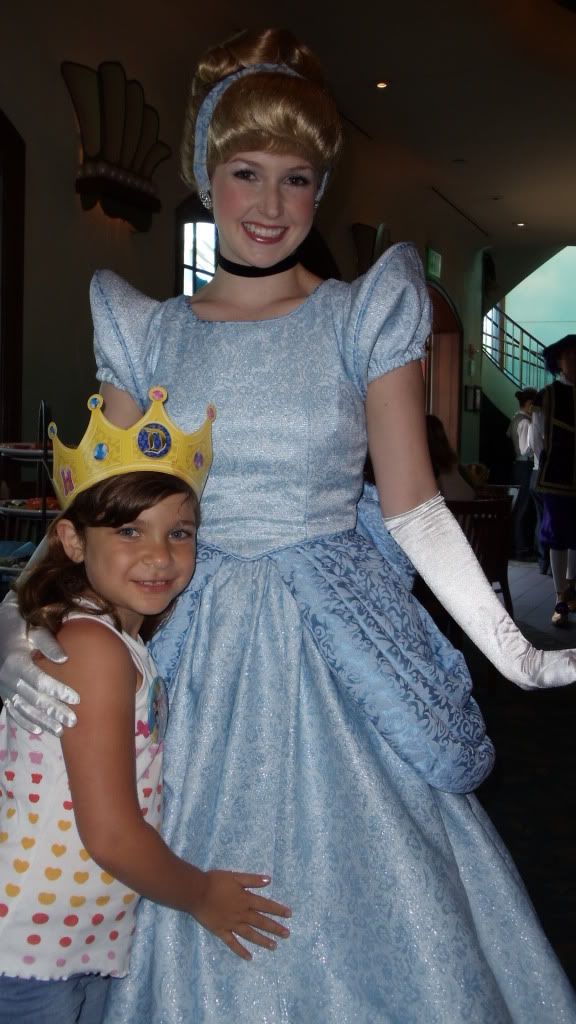 I was also really impressed with the interior design of the place. I loved the whole aquatic, ocean theme to everything.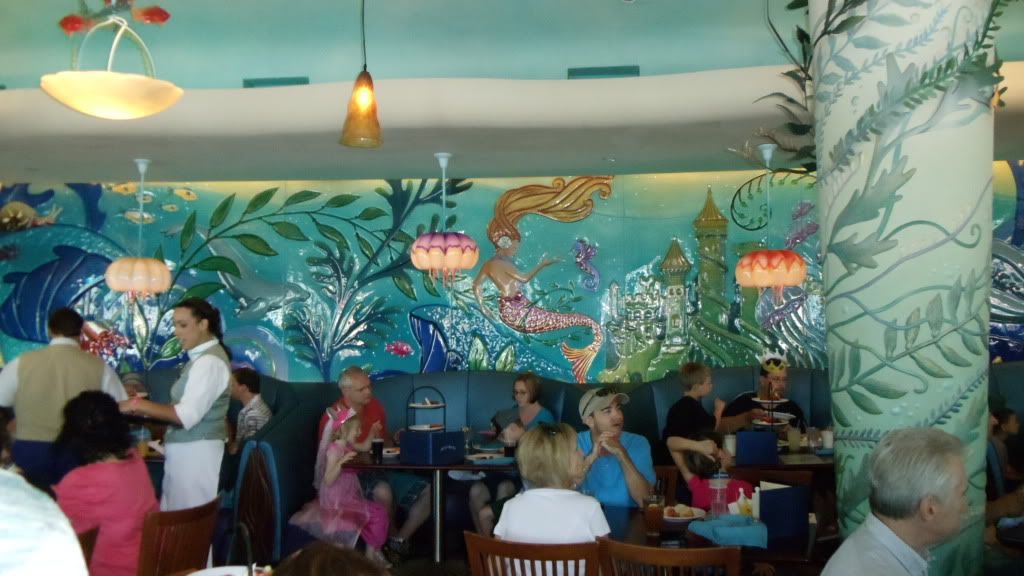 Finally, our decadent dessert. The Ariel and the seashell were both molded in chocolate. At least there was fruit, so it must have been healthy.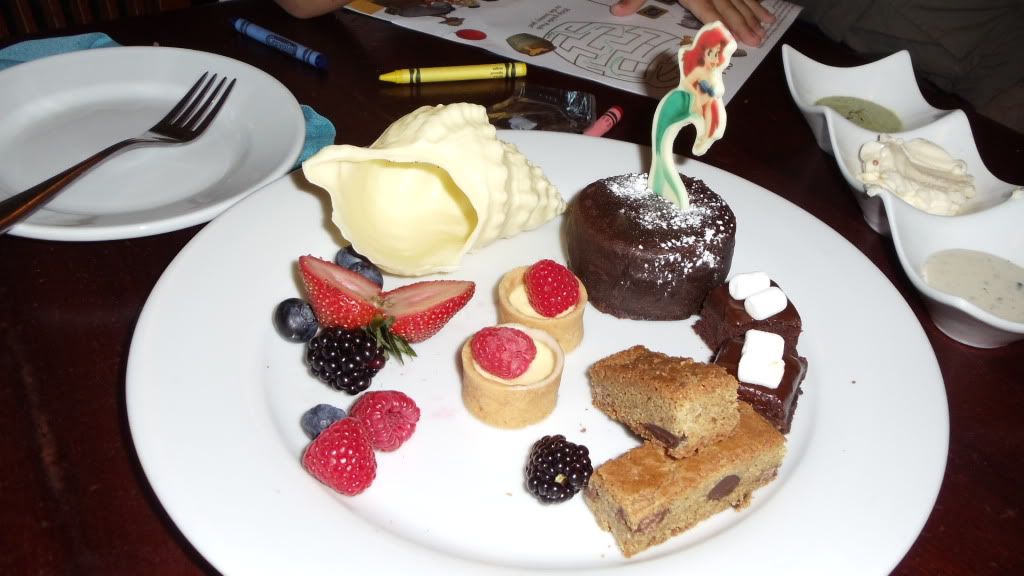 This great view came from being in the wheelhouse and "steering" the boat.
Still, after 44 years, it was nice to finally do it.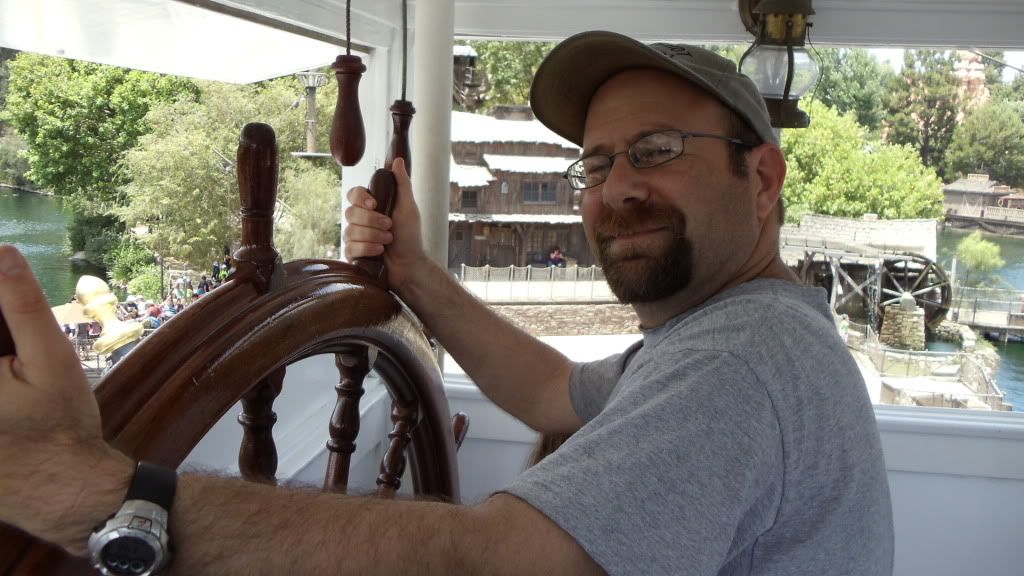 Another first was finally making it into the Lilly Belle.
Our wonderful conductor, Court explained everything, such as the needlepoint made by Lillian Disney, and the smoking jacket belonging to Walt, that was a gift from the emperor of Japan.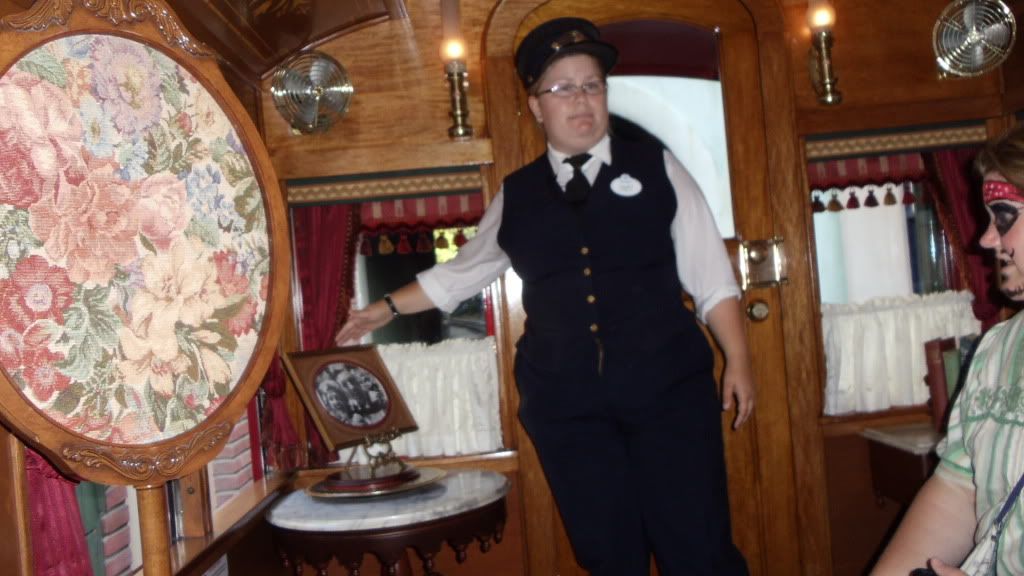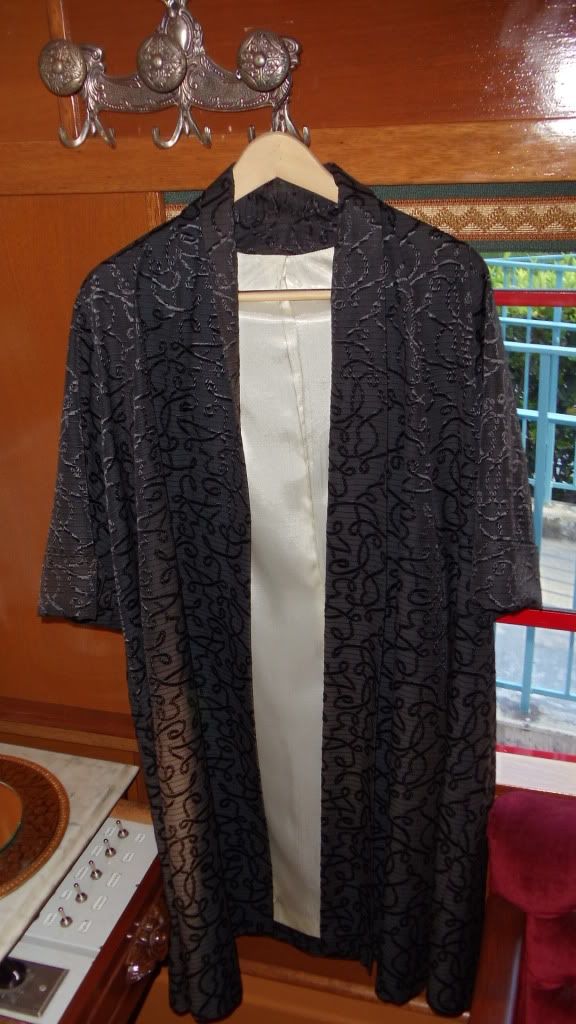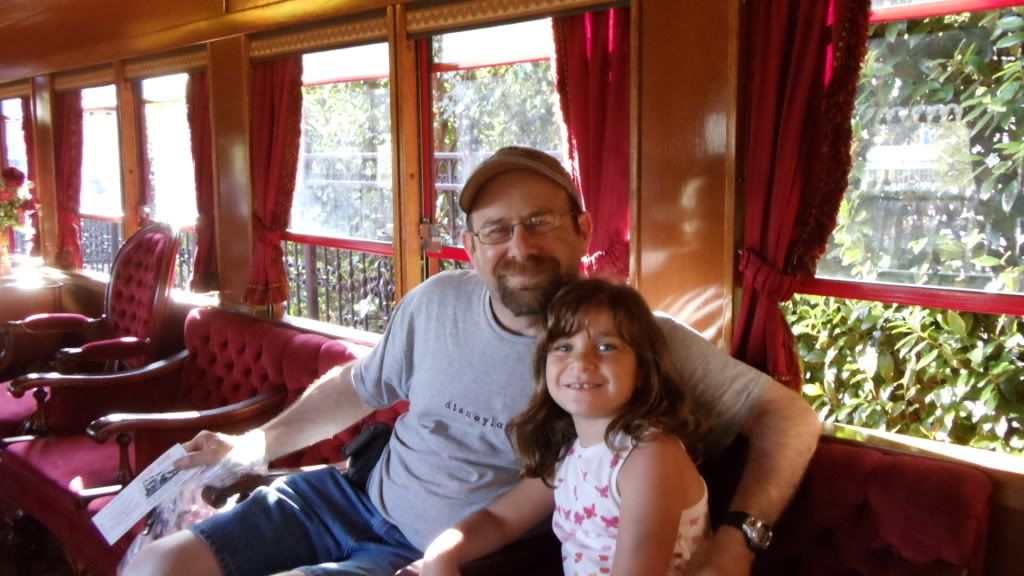 Now here's a piece of Disney magic. The next day, we walked around the Disneyland hotel, since we couldn't get into the parks. We snuck up on this map that had a symbol that said "You are here." Well, here's the amazing part. It was right! We were there! How would it know we were going to be there?! It was like magic.
After 2 long days, we finally came home. It didn't take long in the car before my daughter looked like this: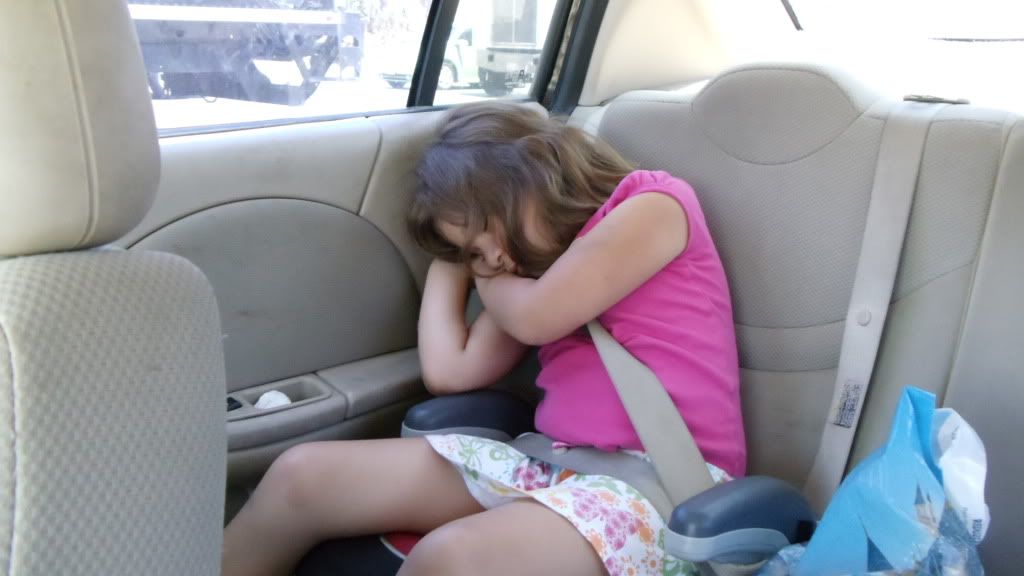 I know this was long, I'll maybe share a few other pics later on.