Another part of Disney's California Adventure faded into history. The old entry plaza has finally been closed off in order to make way for the brand new opening act to the reinvented park. When the construction walls come down a brand new area, Buena Vista Street, will depict the Los Angeles of the 1920's much like what it was when Walt Disney first came to California.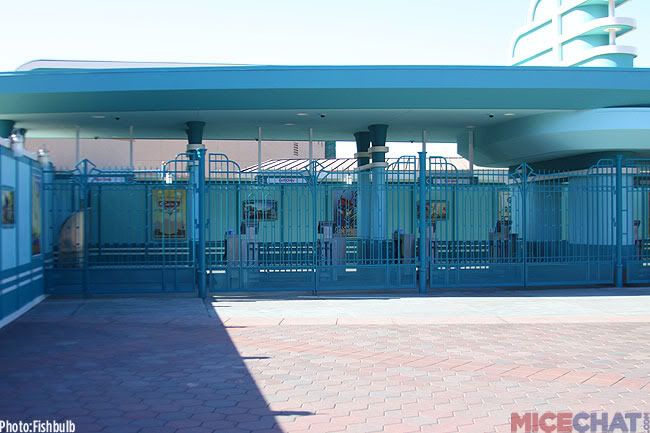 In order to complete this task, a new pathway has been established that winds from just inside the new Pan-Pacific entrance to the far side of the Soarin' over California show building.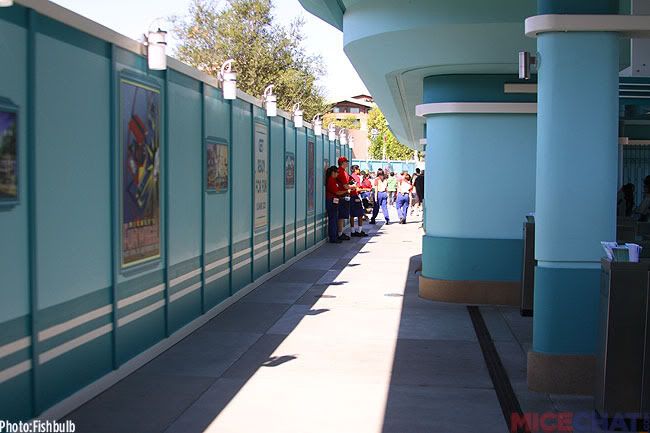 The path leads to the right of the DCA entrance and into a once, backstage area.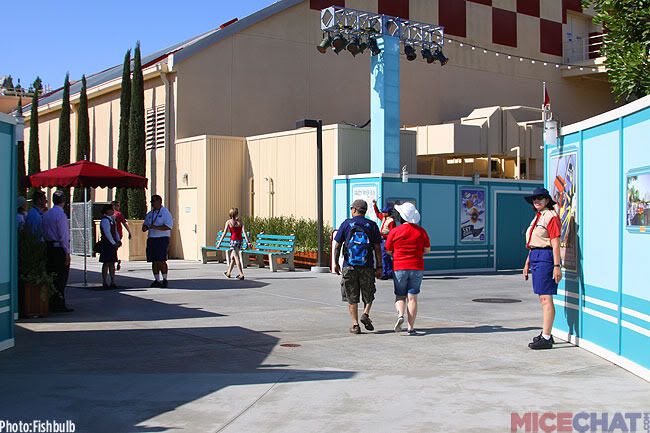 Once into actual "Backstage" you will come across a temporary guest relations office.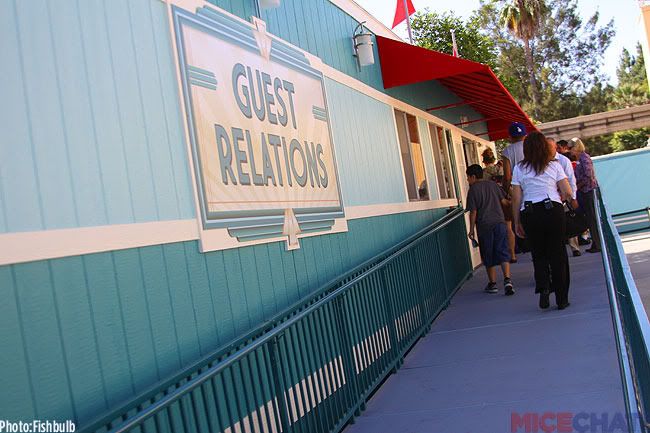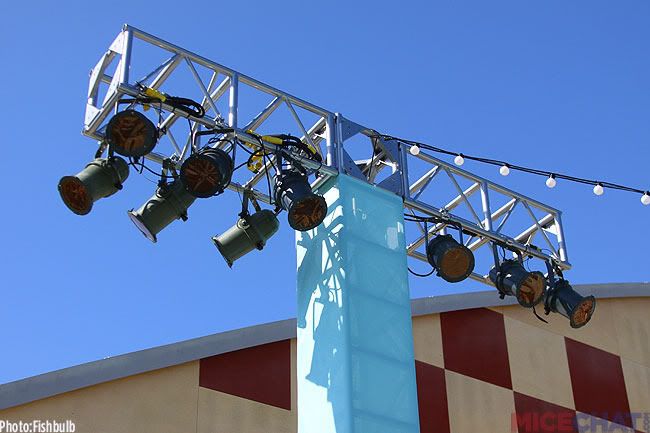 Light towers along the route.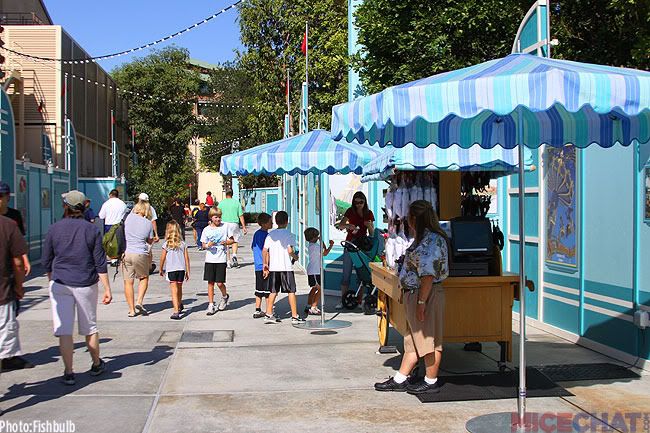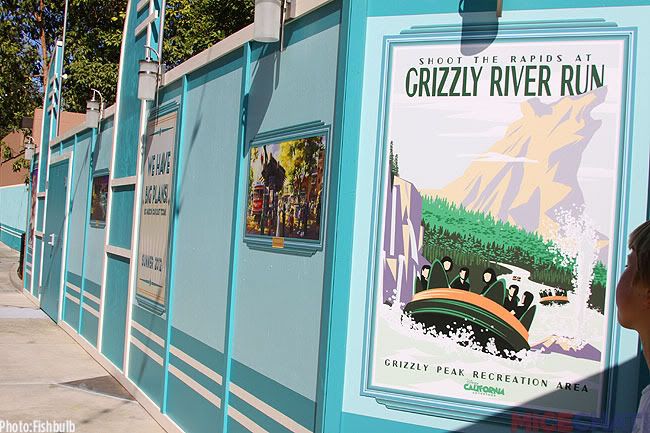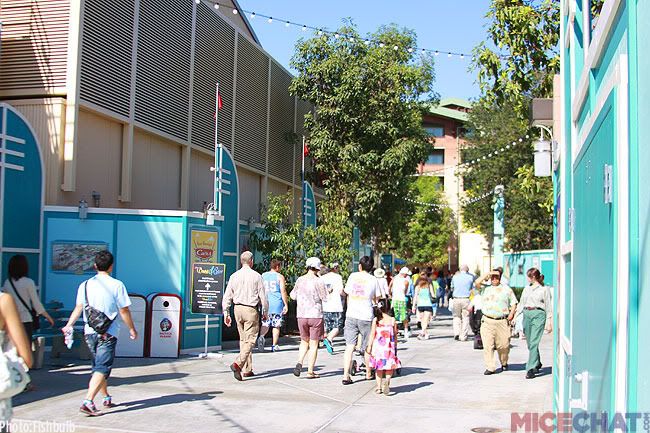 Most interesting is the amount of fresh landscaping and guide rails that went into this substitute entrance/exit.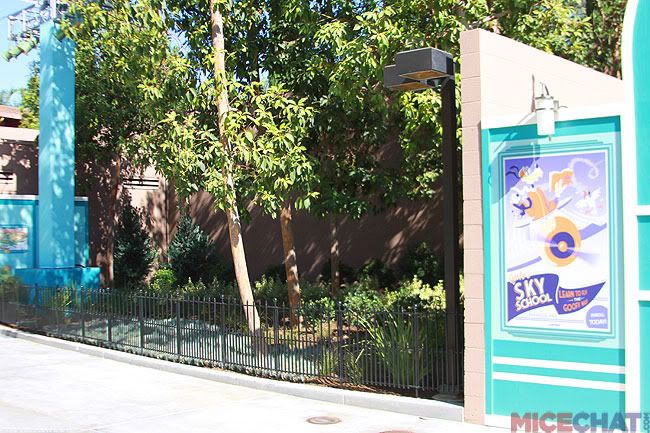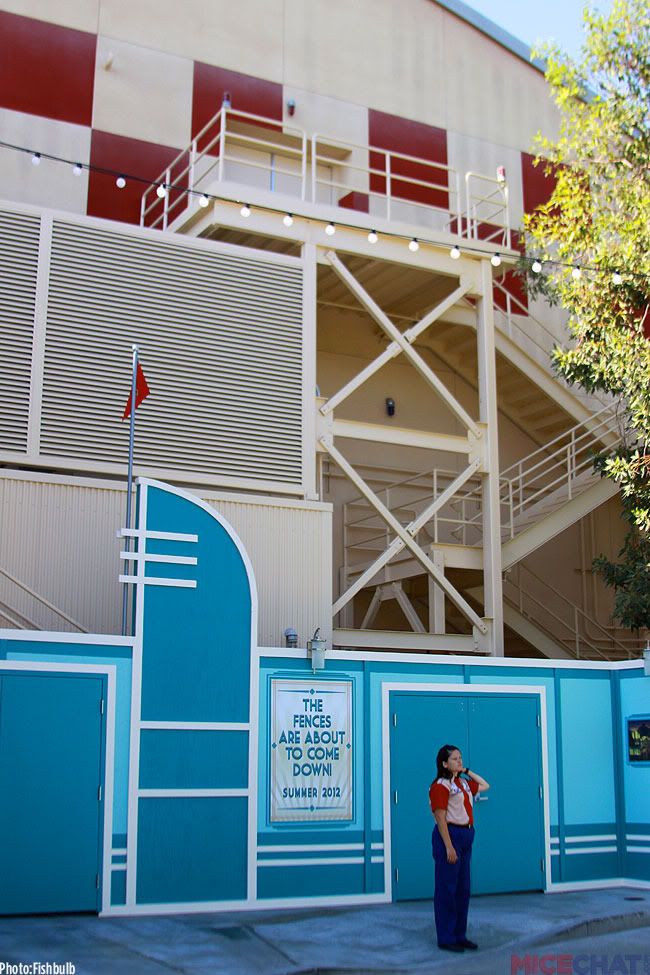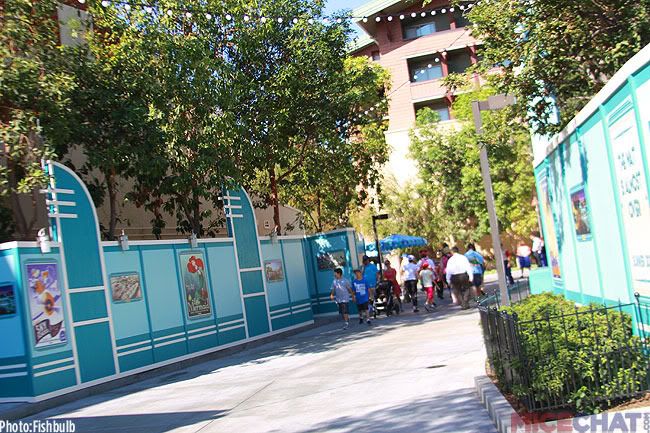 We round the Soarin' Show building and are now facing into DCA towards Grizzly River Rapids. A temporary archway welcomes visitors and leads guests further in.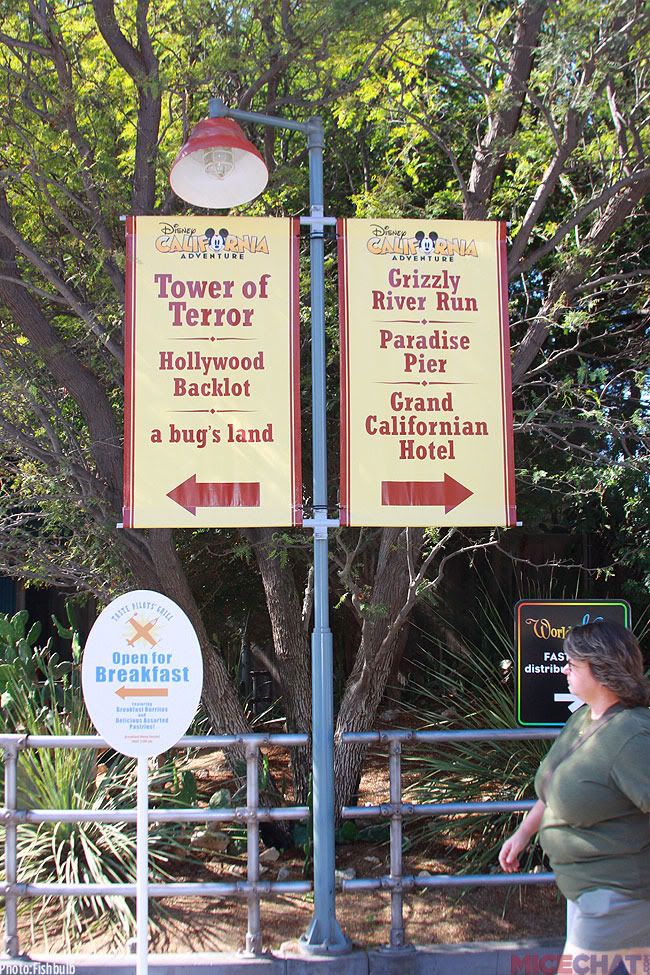 At the end of the path, signs give directions
Another Guest relations kiosk has been installed in the old smoking area behind Grizzly.
But how do guests get out now? Pretty much the same way. Heading out, there is a digital screen in the temporary archway that directs guests out the way they came. But when World of Color let's out guests will exit straight ahead between La Brea Bakery and World of Disney in Downtown Disney.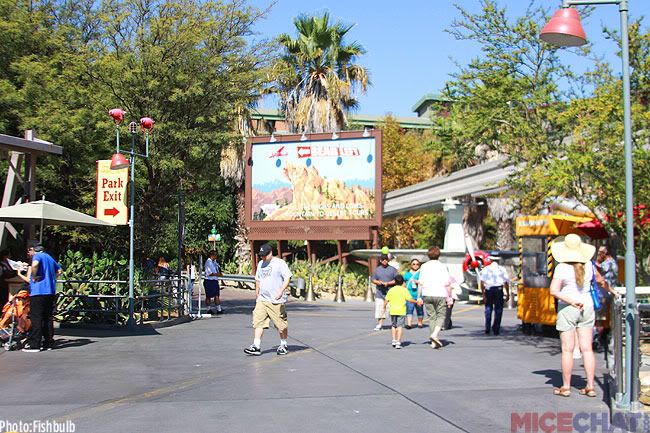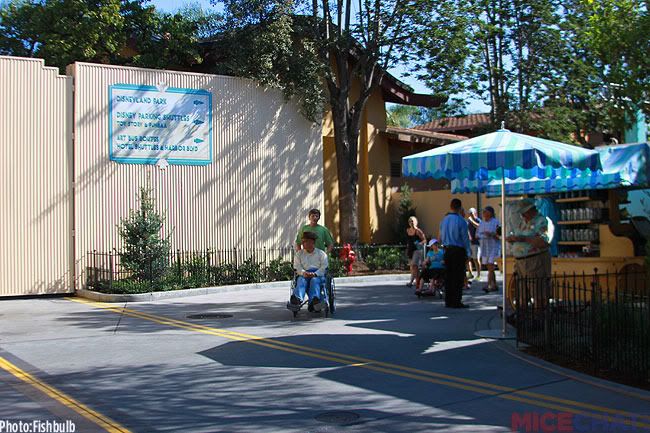 The pathway through the center of the park is still open for now. But Greetings from California is all gone now.