Well, I was up on the Fun Wheel doing my usual picture taking for our In The Parks blog and something over in Cars Land caught my eye. Low and behold, they were doing vehicle testing for Radiator Springs Racers. Now, the area that I saw the testing taking place was the racing section of the track. Sadly it was not racing. In fact, there was only one car on one of the two tracks and it was moving at what I estimated to be 5-10mph. What's more, the headlights and tail lights were blinking slowly on and off. There was also a large floodlight on a portion of the track.
But enough of my yammering, here are the pics...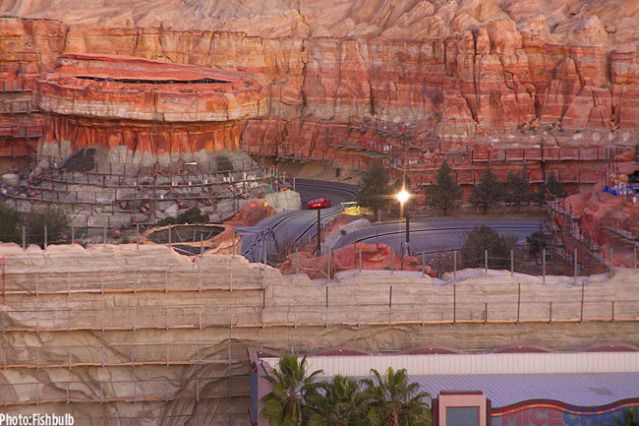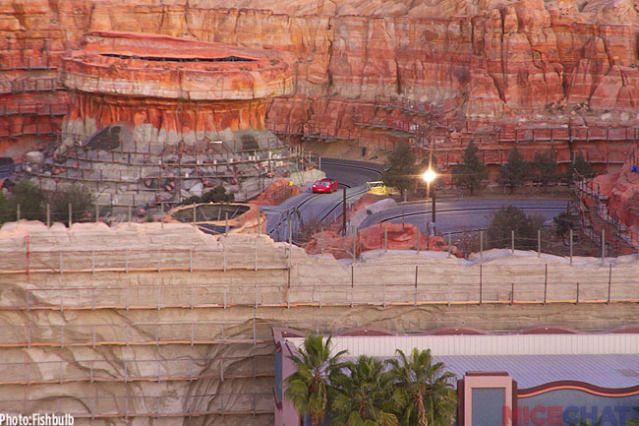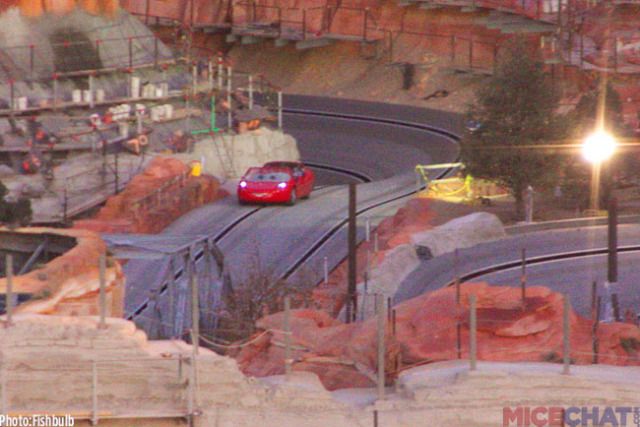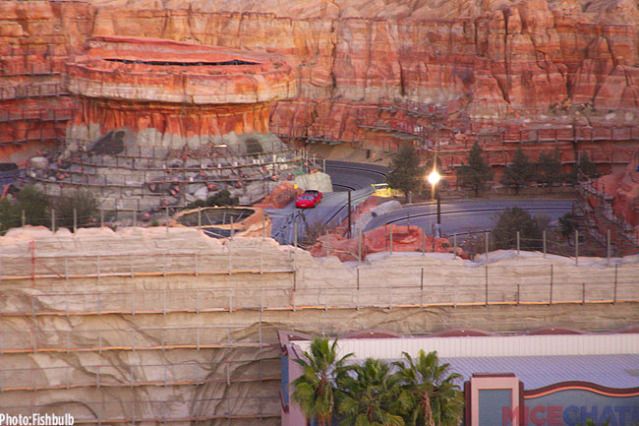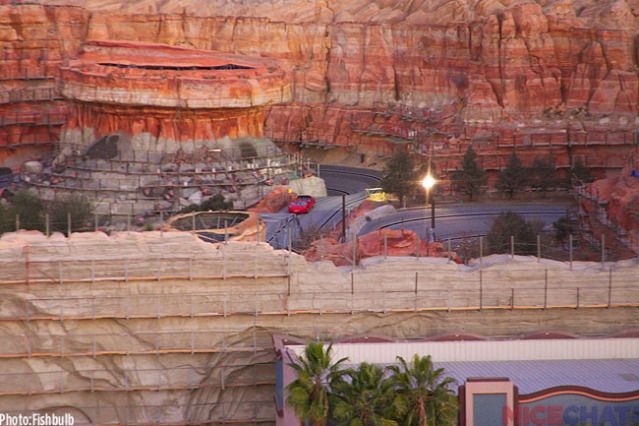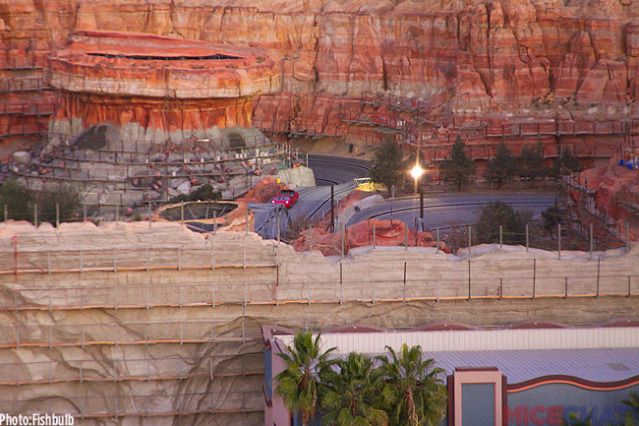 It appeared to be the exact same type of car that was testing on a smaller section of track during early construction. That's all folks. What do you think?