Monster's Inc. had its first public opening tonight at DCA. There were many MiceChatters in attendance. This is the place for you to let the world know what you thought.


Please help us rate the ride on a scale of 1 - 5 "Screams" (5 being the best).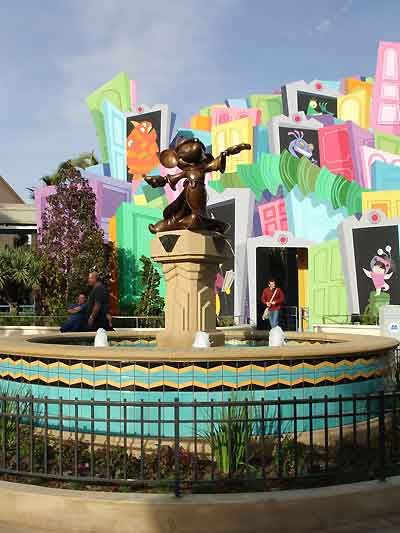 Dusty's thoughts:
Over All Entertainment value 4.5 "Screams"
This is a very cute ride with a fun story line and amazing special effects for a dark ride of its size.
Pluses:
The animatronics are better than the average dark ride with many partial or fully animatronic characters.
Special effects like animated doors, smells, "Pepper's Ghost", and more help make this a fun ride for adults as well as kids.
The on ride video (left over from Super Star Limo) is used well to let you know that a child has escaped into Monstropolis.
The door scene is incredible and long. This ride does not leave you feeling that it was too short or that you are missing anything. This is a top notch dark ride. The best new dark ride in many moons!
Negatives (there aren't many)
The exterior queue is a simple switchback
The interior queue is a very lightly rethemed version of Super Star Limo. They just changed the videos and put up some new posters.
When you exit the ride, you see the back side of the entry facade. It is completely unthemed and ugly! This needs to be fixed ASAP. I know that they try to play this off as a "Hot Set" but it doesn't work. UGLY - BAD SHOW. FIX IT!
Is it worth a special trip to DCA to see this ride? YES
Is it worth a special trip to California to see this ride? No - But if you haven't seen Tower of Terror yet, now would be a good time to book a trip to California to see Tower and Monster's as well as all the goodies that Disneyland has cooked up for the 50th anniversary.
This one ride, and the rethemed area around it have done much to change my opinion about the future of this park. There might just be a light at the end of the tunnel. Coming from an avowed DCA hater, this is saying a lot.
-Dusty