With all the pictures and videos surfacing from inside Cars Land, I felt it is okay now to share my pics from (outside) the new land. I didn't get to take any pictures from inside (we weren't able to take pics at the CM's previews

).

I know y'all have seen exterior shots, but most of mine are night time pictures.



Cars Land is definitely like stepping into the original movie. I totally choked up at my first sight of Ornament Valley. The Disney dork in me just looooves and appreciates the architecture of many of the iconic Disney sights. This doesn't fail to amaze. Ooo's and awe's are a given.
I was very thankful to my son for taking me to the preview. Most young men would want to take their friends, but he definitely knows how much I love Disney. He said he only wanted to share the moment with me. dMom

Sooooo...I hope you enjoy the pics. They were taken by my hubby from Blue Sky Cellar.


This is just after the gate opened to the 6:30pm preview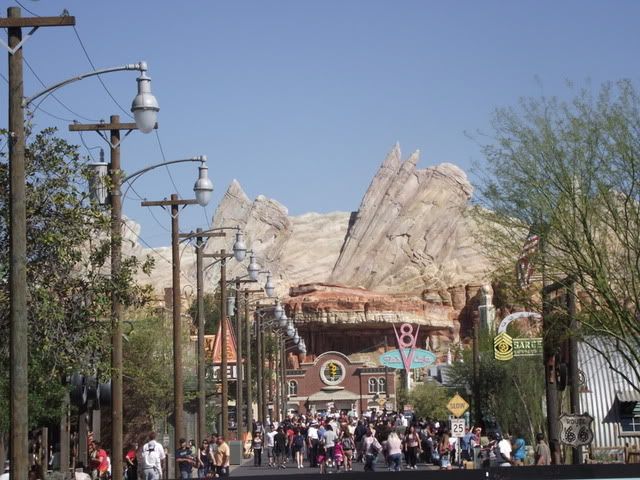 Close up of a tail gate. I looove the details!!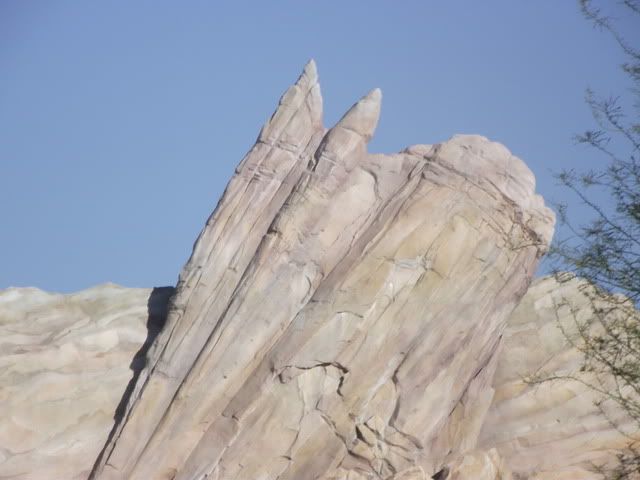 Route 66 sign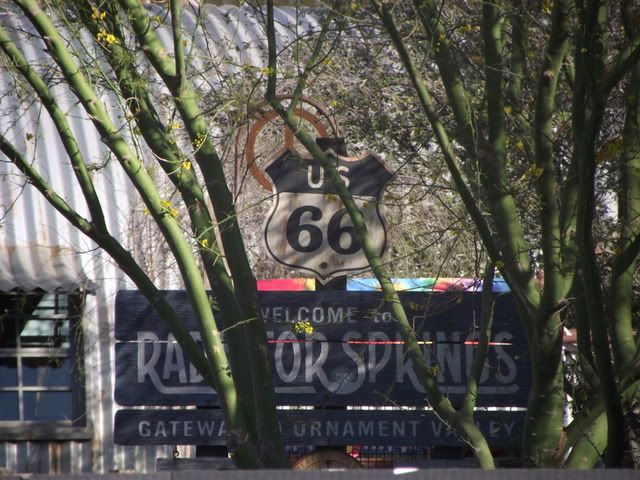 Lightening McQueen making way to his Meet and Greet spot.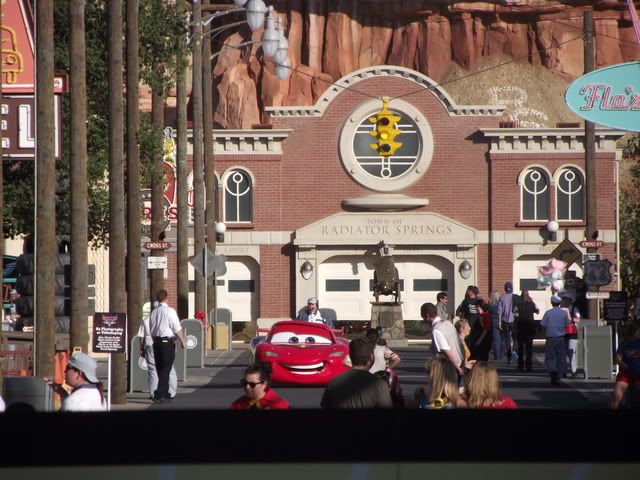 Heyyyyy....we're over here!!!!! (We had just gotten done riding the RSR's and now making our way to Mater's)

After riding MJJ which was cute and fun and a 5 min wait...but that wait time was only because everyone else was in line for RSR's.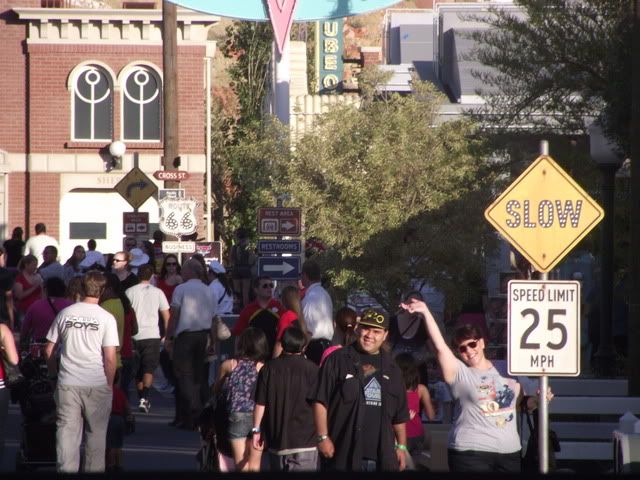 Dusk and it's almost time for lights to go on!!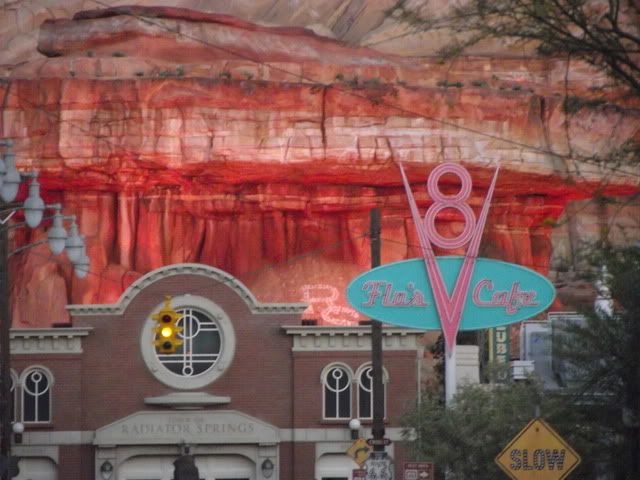 Lights go on to the lovely sounds of "Sh-Boom (Life is Like a Dream)" just like from the original Cars movies. Yes....chillsssssssss folks!!!!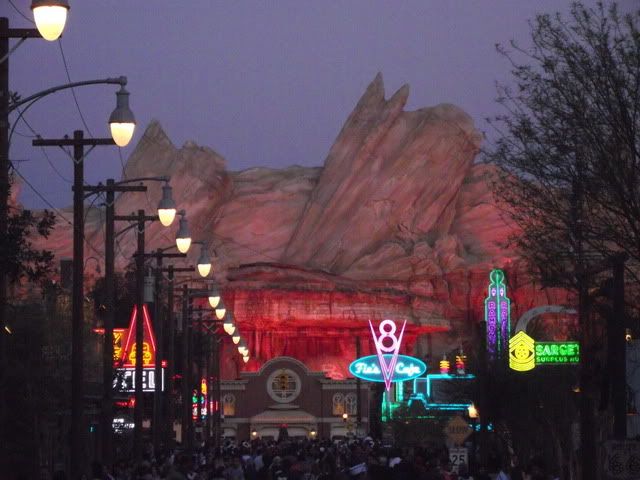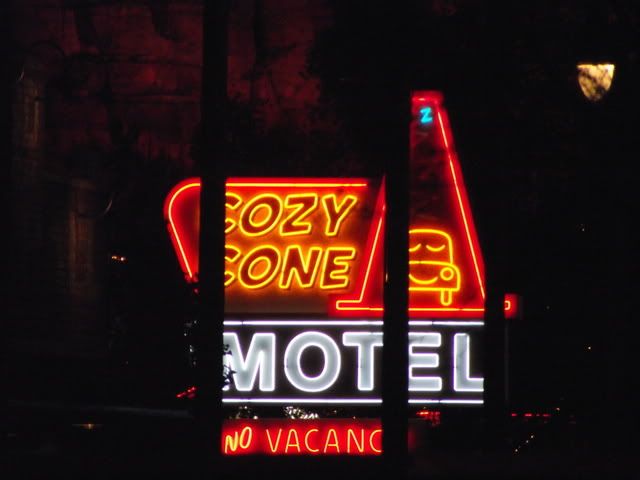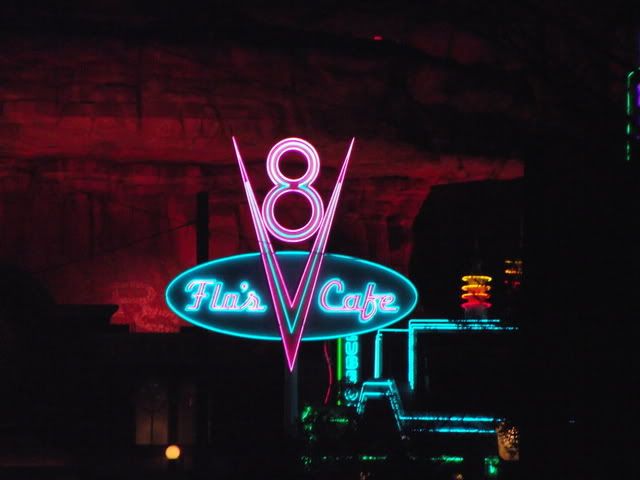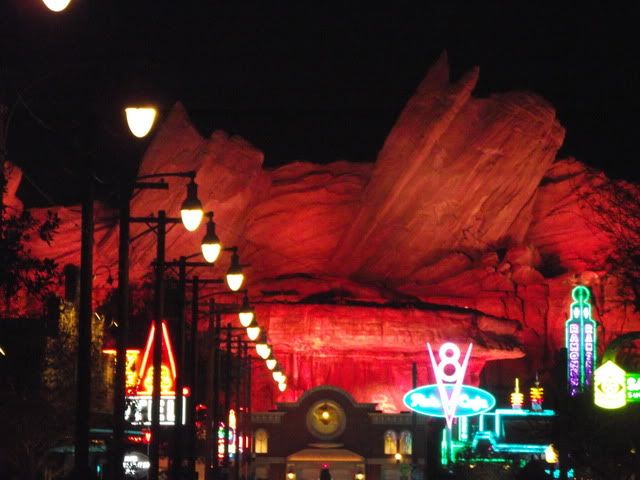 Duffy says, "That's all folks"!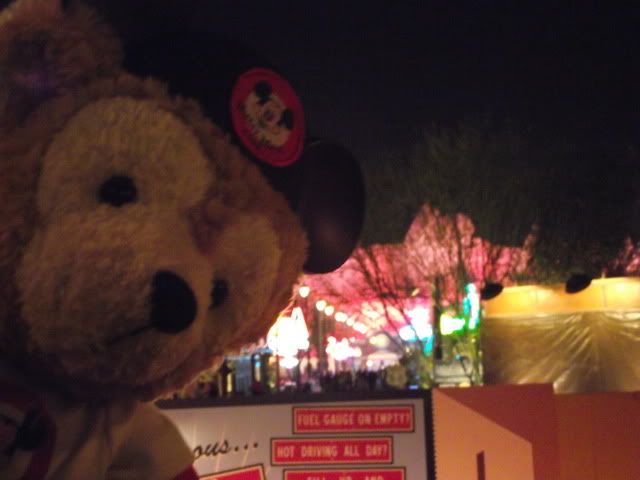 I loved everything about Cars Land!! You seriously feel like you've walked into the movie. The attention to detail is WDI perfection. The best part was getting to ride RSR's twice (once in the early evening with sun up and then just before closing sun down).

The biggest tip I have for you is make sure you are there for 'lights on'. It's just a cheesey Disney moment, but a grand moment never the less. Nothing special happens, just a magical goose-bumply feeling that only Disney can give. Kind of like when you see Tinker-Bell's first appearance at the fireworks or when the snow falls after the fireworks (during the holidays).
The music makes you want to go skipping down Route 66. "Sh-boom, sh-boom...."

I purchased a few 'Grand Opening' souvenirs to remember that day and then left with a big ol' smile on my face. It's a Disney memory I will never ever forget!!!

Thanks for reading <3 <3 <3