On June 17th, four girls embarked on a 5-day trip to the Happiest Place On Earth. Hardly any sleep was had, the room was not
nearly
big enough, we burned off half our body weight from walking, and yet I'd go back and do it all again. In the grand tradition of my trip report's I shall now start off with the trek across I-5 to bliss. Without further ado, here is my 5-day photo heavy trip report!
Cast:

Steph
Jenny
Julia- Me
Raina
I woke up with a start at 5:45 on Sunday in extreme anticipation for the vacation I had been anticipating for a year. I packed the rest of my belongings and we were on the road by 8 am.
Steph is manning the wheel for the first stretch of our car ride.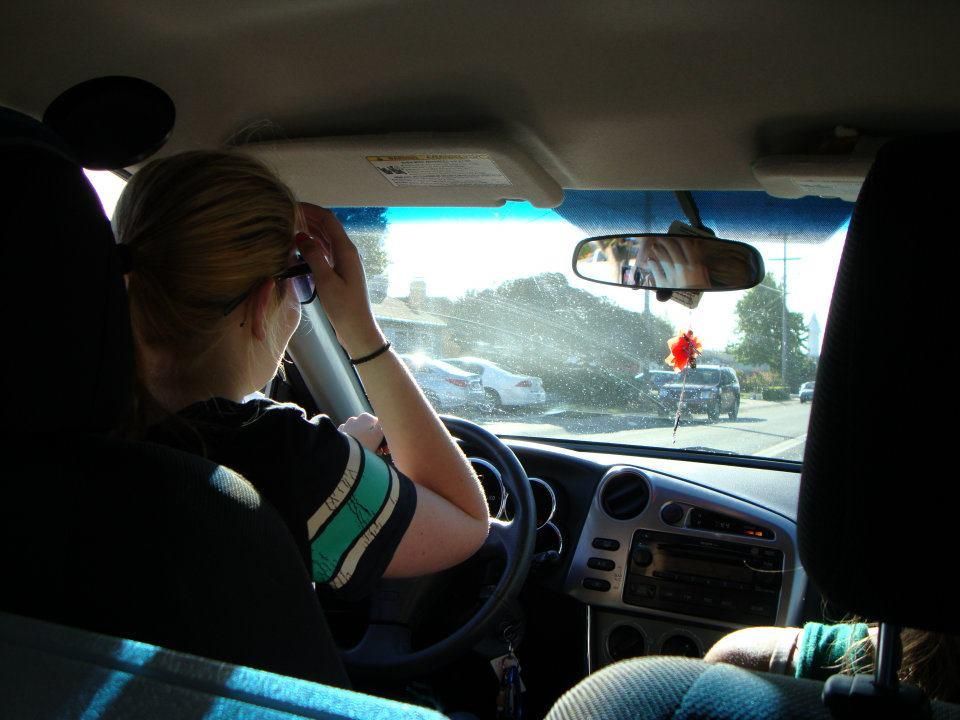 Jenny.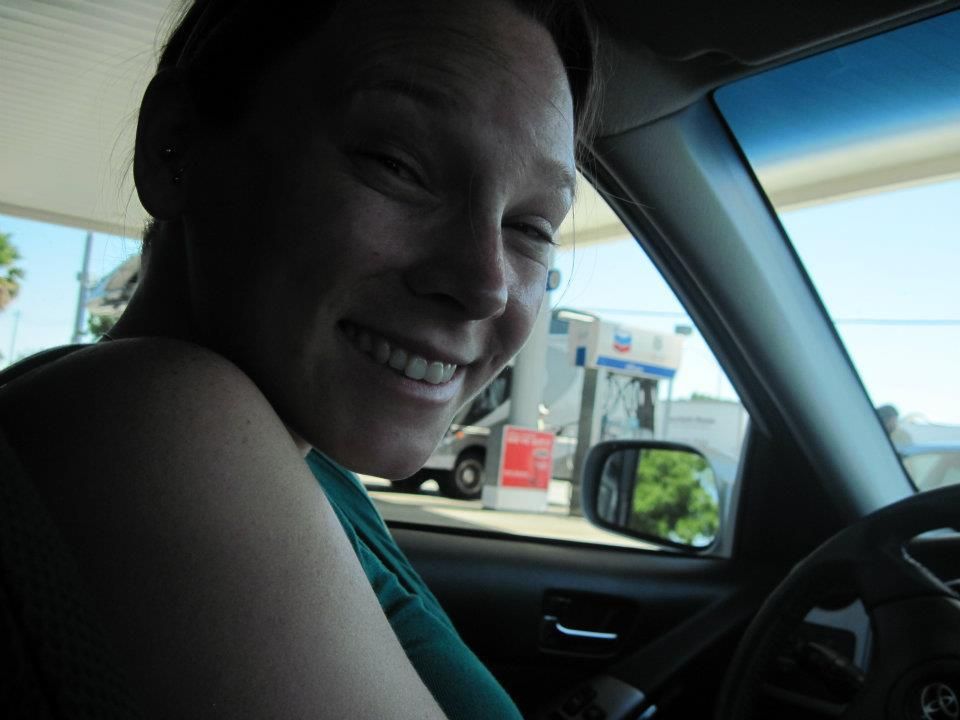 I'm preparing for a glamorous road trip.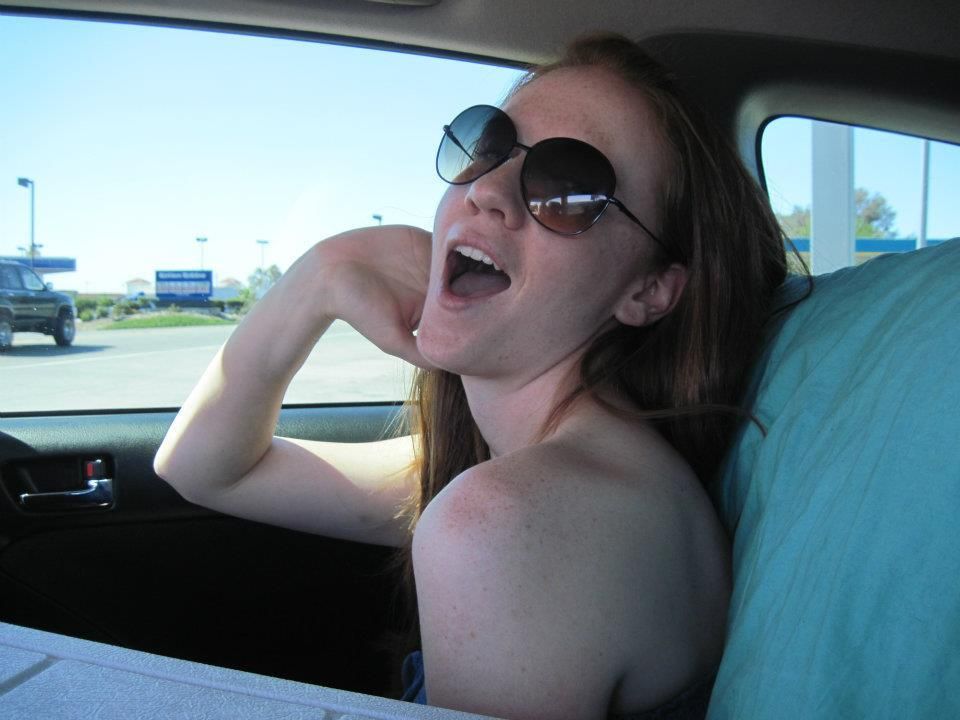 Raina, there is nothing funny about this cramped 6 1/2 hour car ride.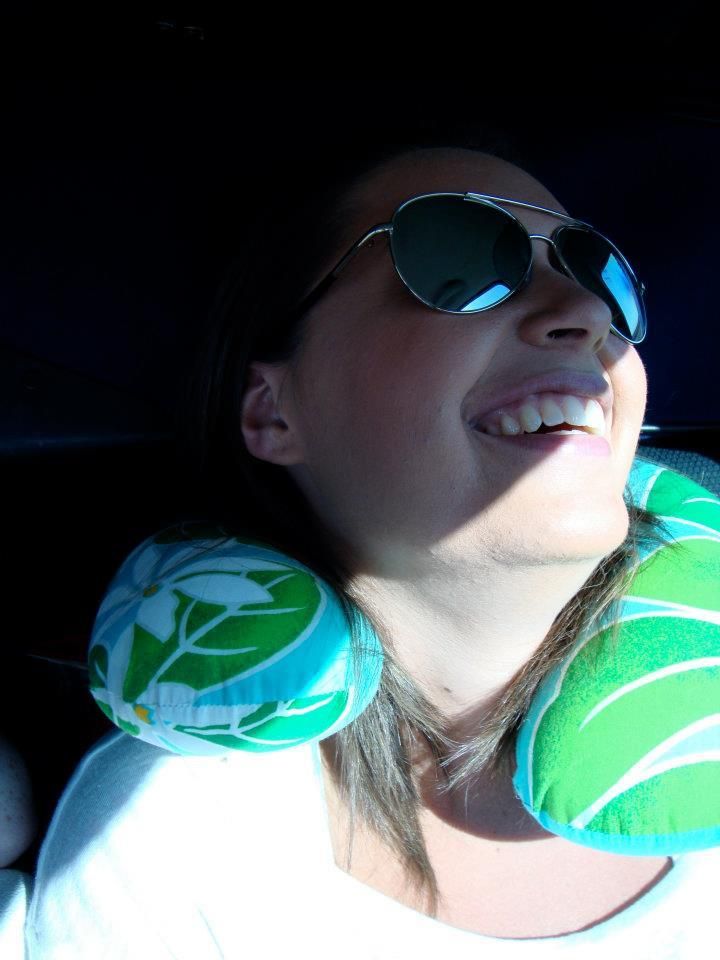 Not even close..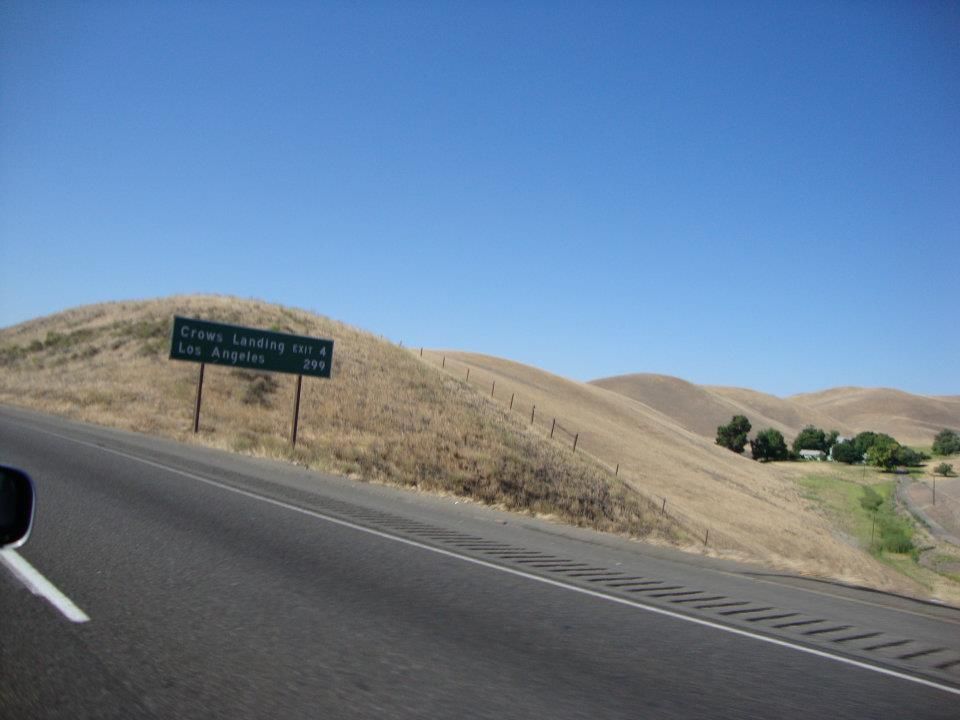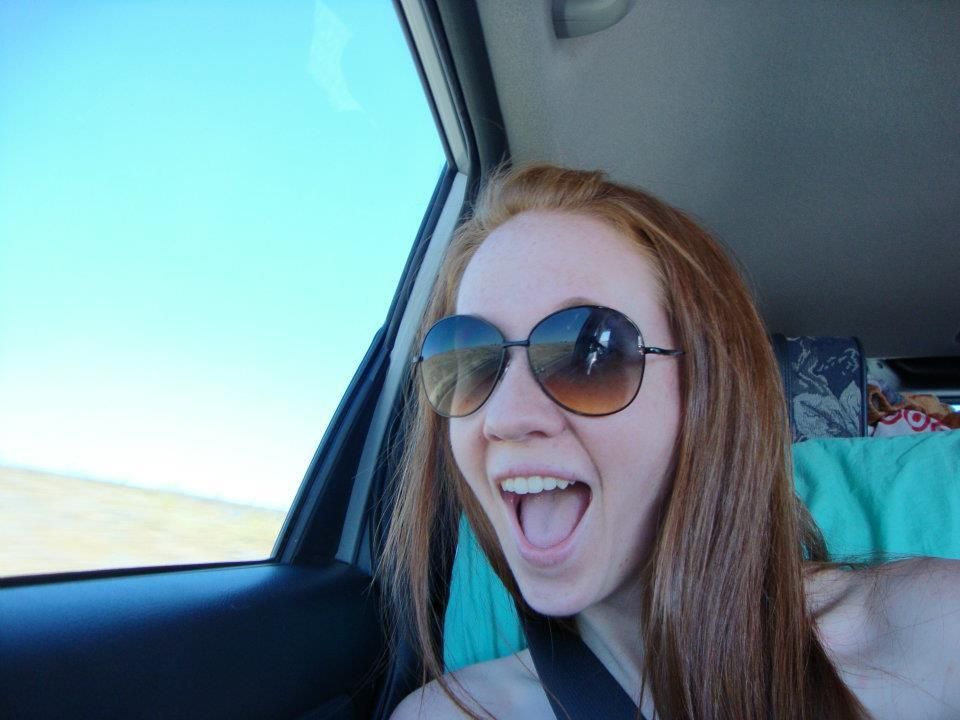 Random dude at a rest stop stretching. It was an interesting sight to say the least.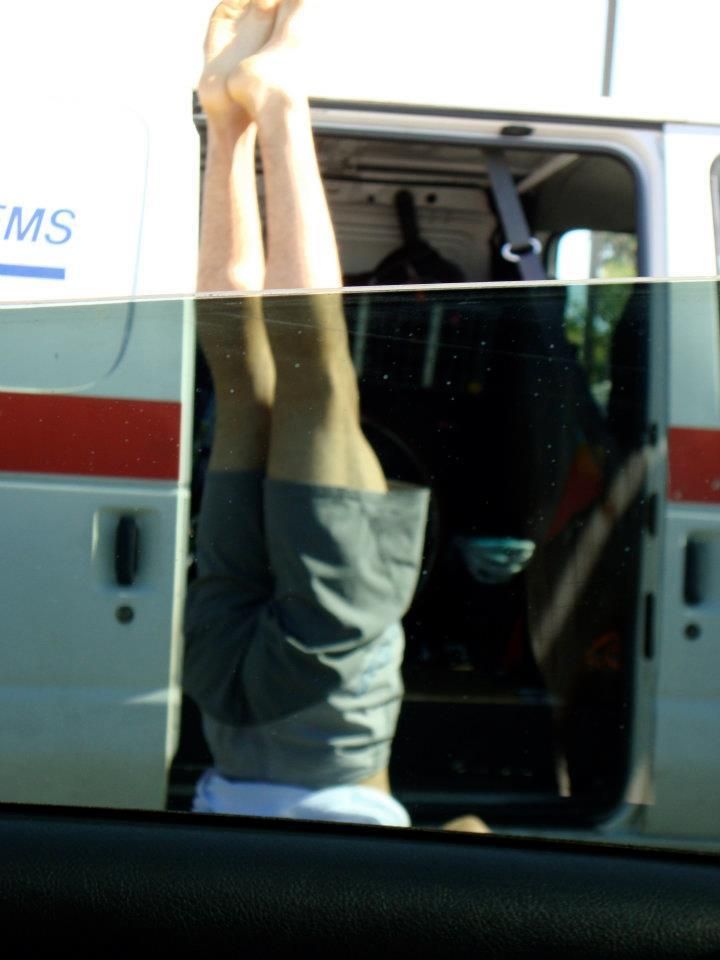 Smidges closer.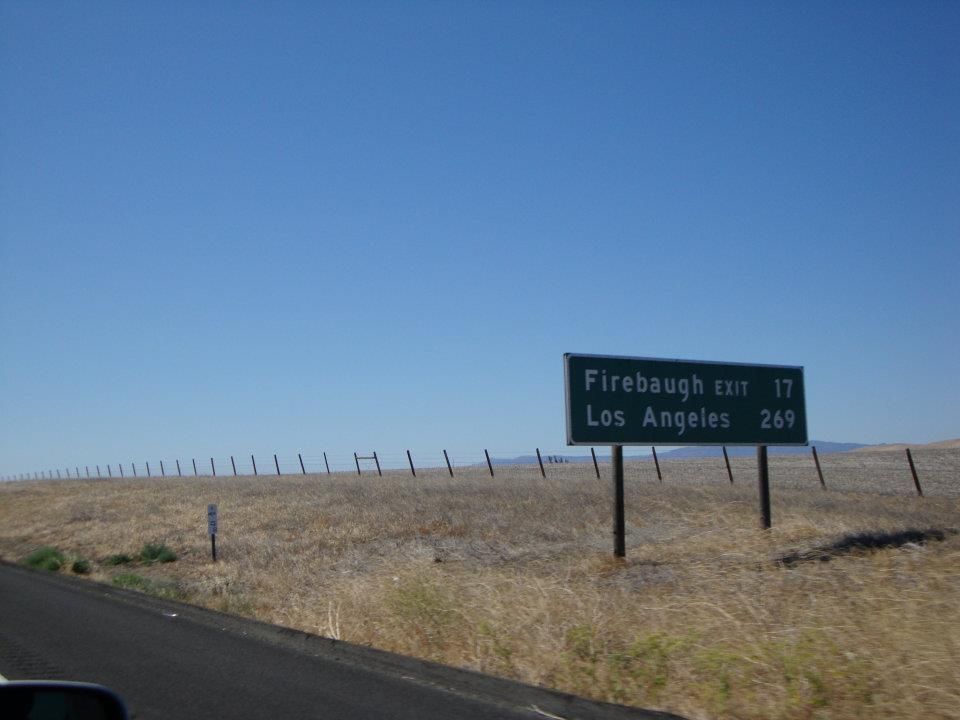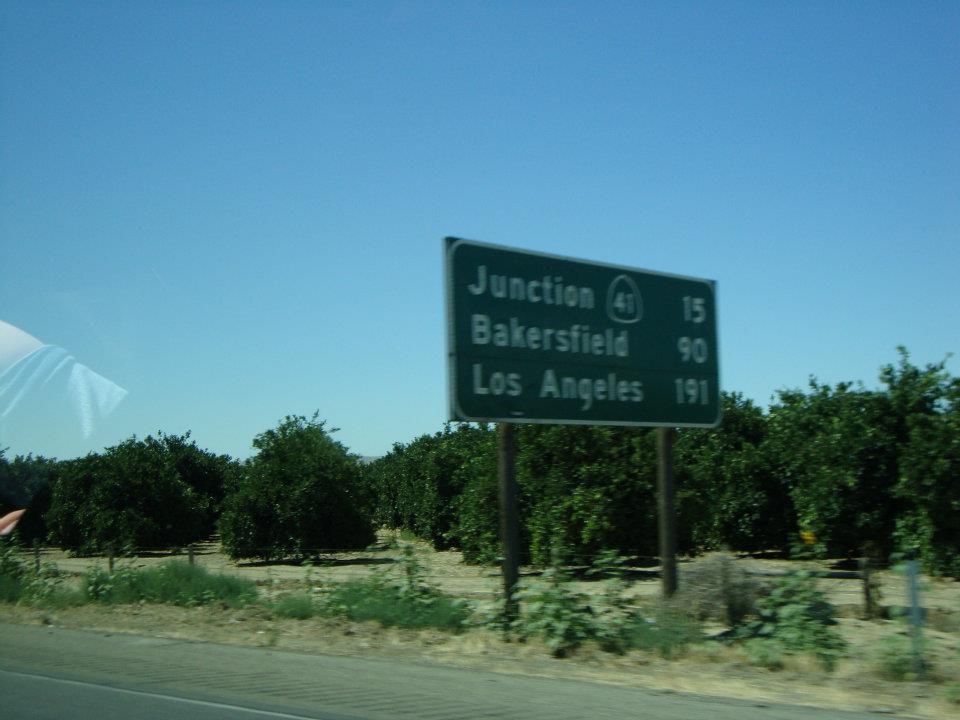 Steph's down for the count.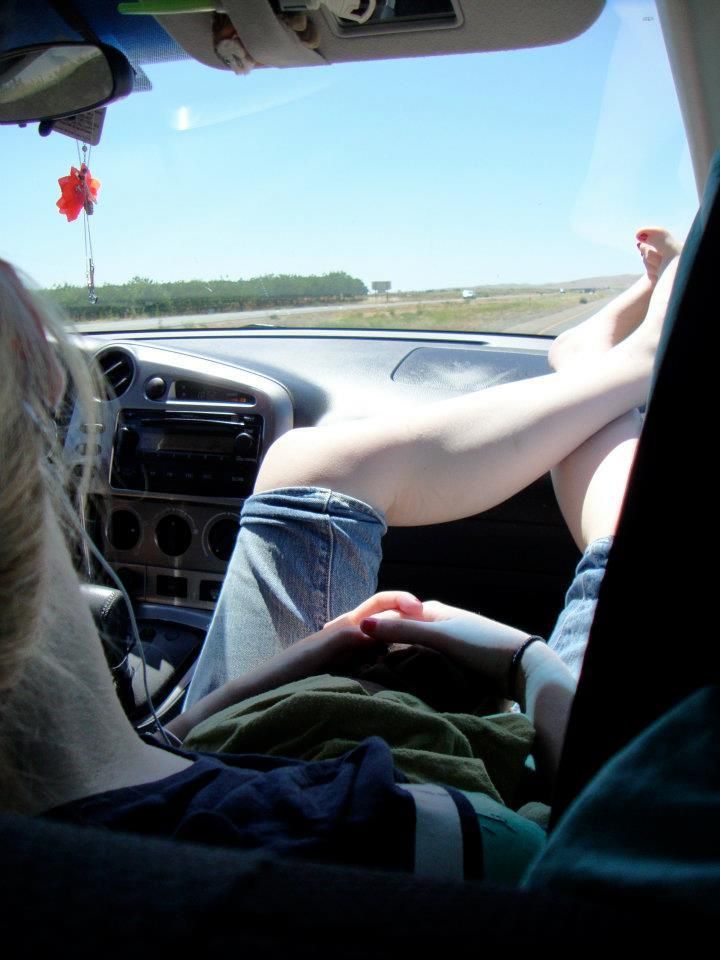 Raina's out too.
We have FINALLY made it after a sticky and uncomfortable car ride! Bang the gongs, wake the neighbors we have arrived!
After arriving at the hotel and throwing all of our things on the floor, we hit the pool and cooled off. After showering and prettying ourselves, we headed out to Trader Sam's for some booze and food.
This look pretty much sums up our relationship.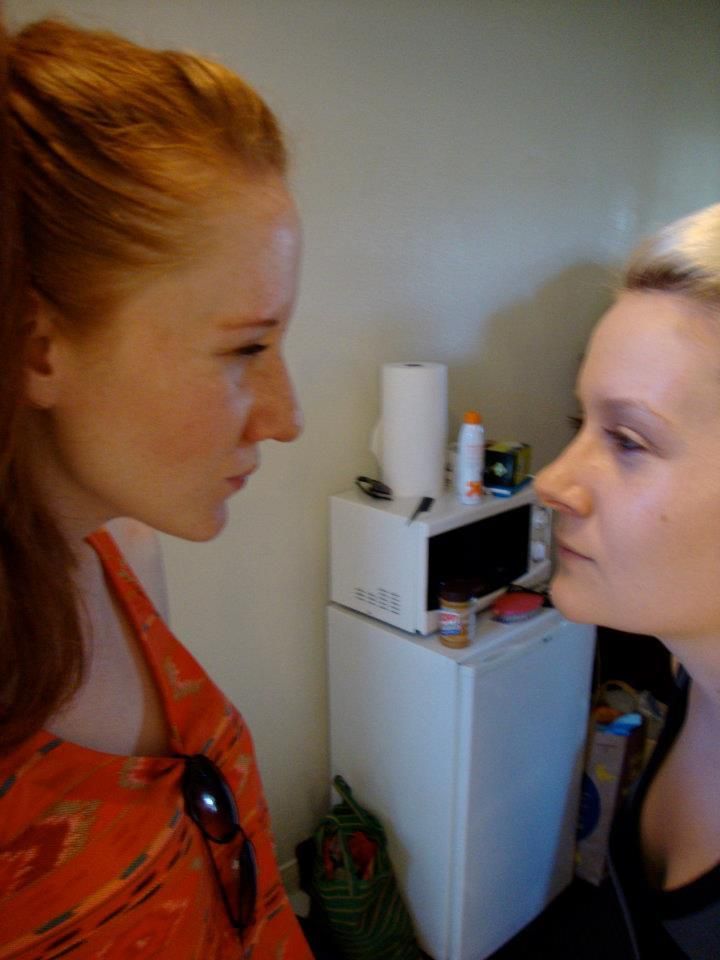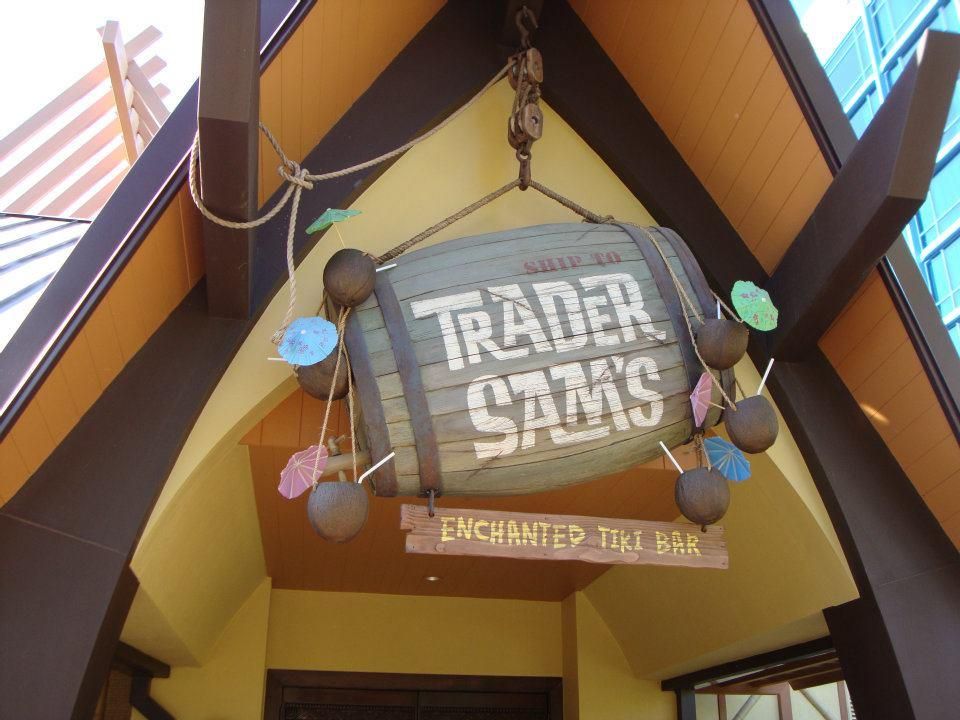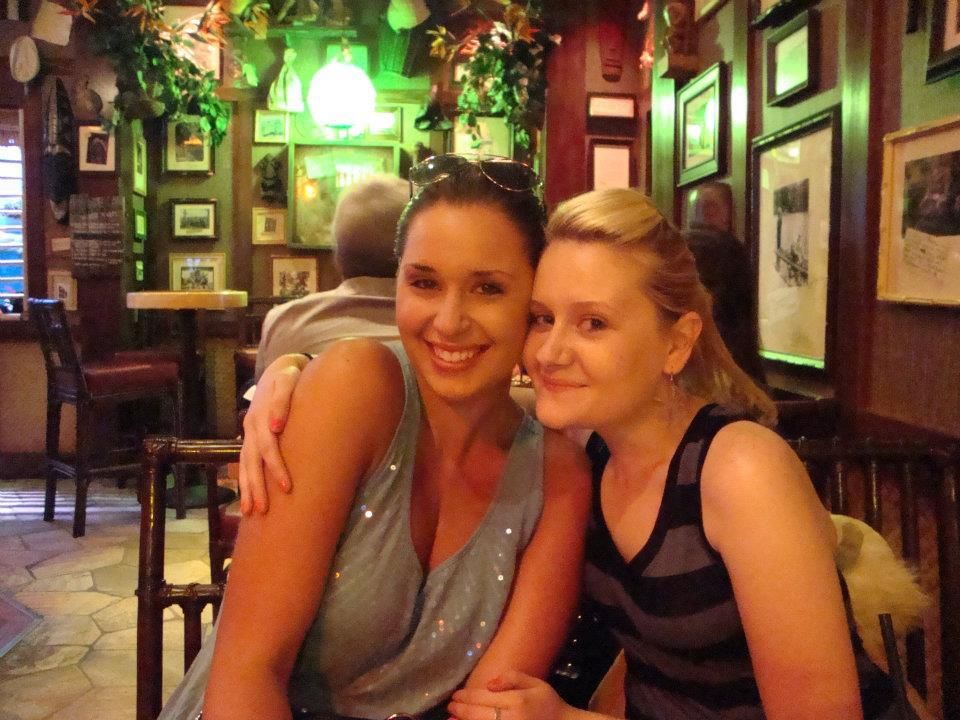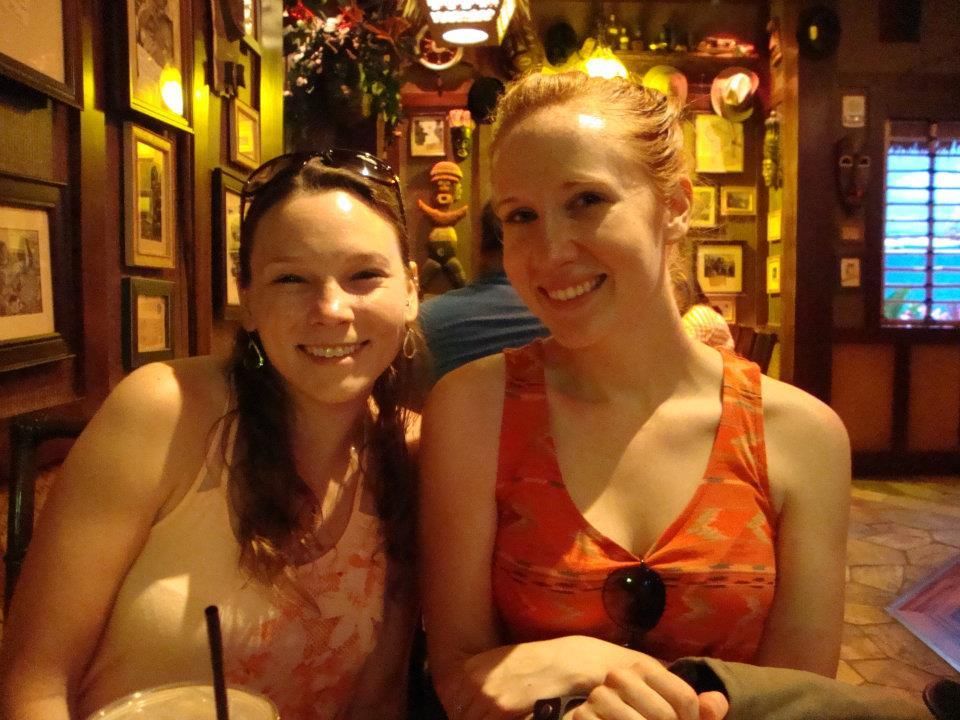 From left to right: Krakatoa Punch, Piranha Pool, Tiki Tiki Tiki Tiki Tiki Rum, & Lost Safari. They were all quite delicious. And no, they weren't all mine. What do you take me for??!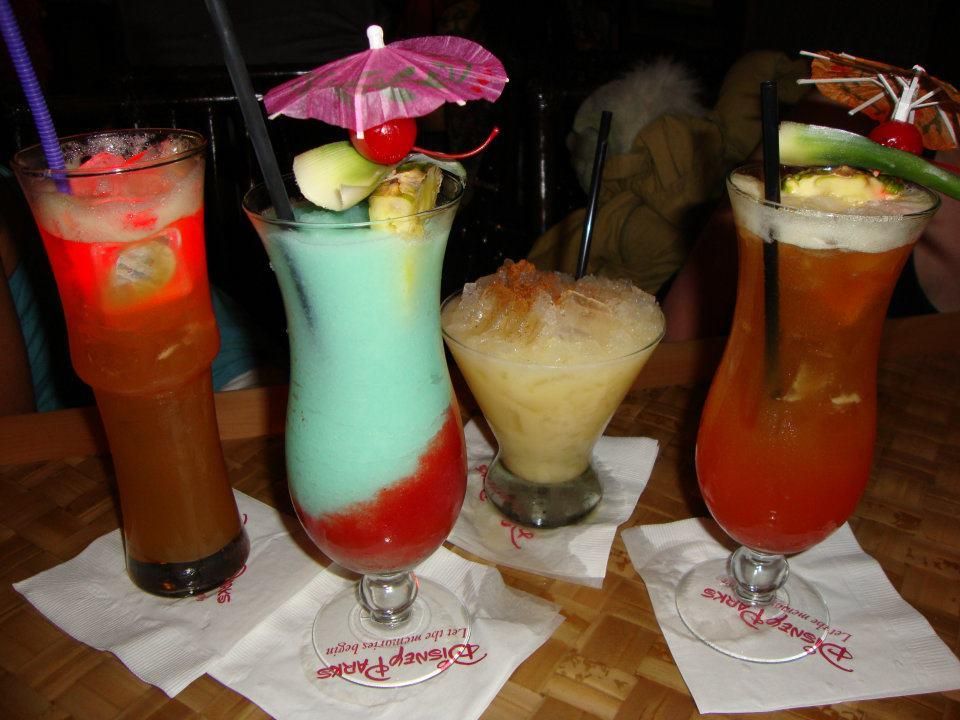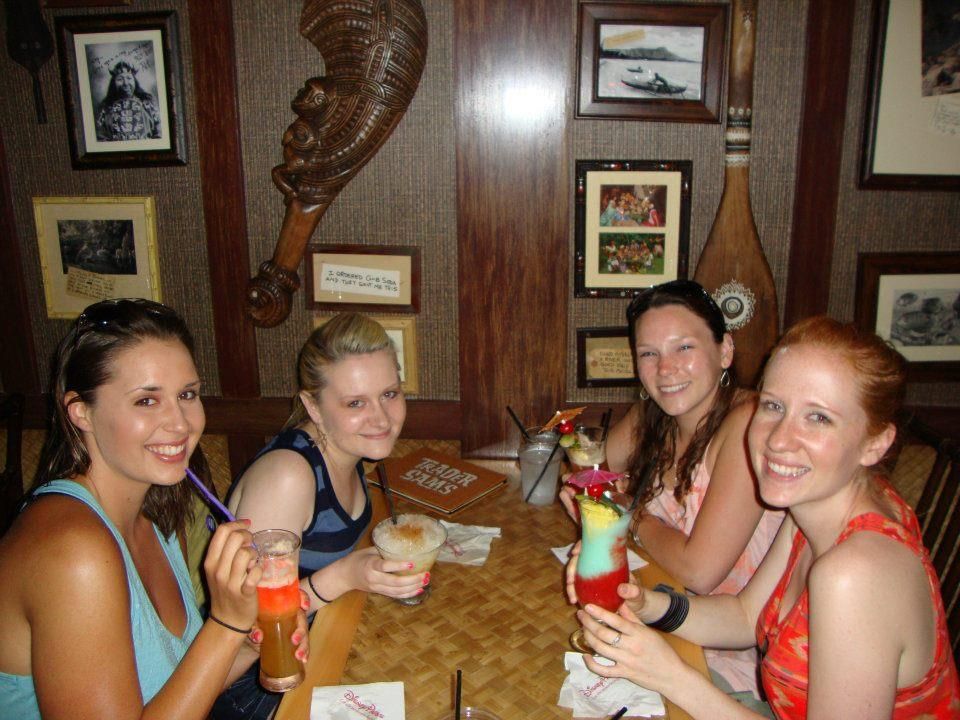 Since Steph and Jenny had never experienced the mesmerizing, sugary intoxication that is beignets, I herded them over to Ralph Brennan's Jazz Kitchen for some man-catchin' beignets!
Prepare yourself Steph.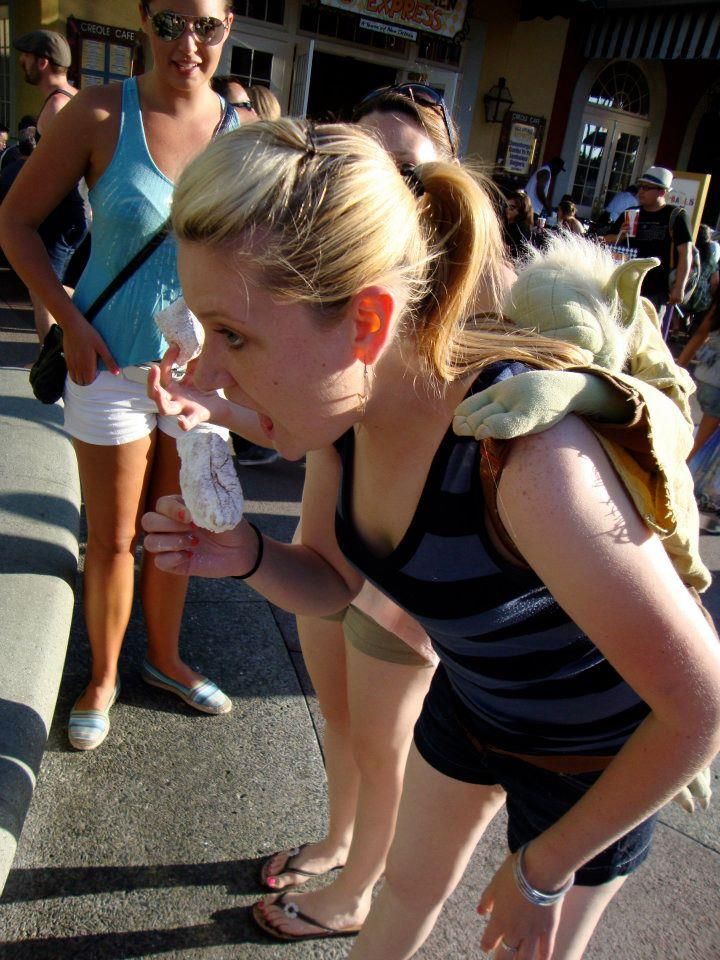 Jenny seems to be enjoying her first bite.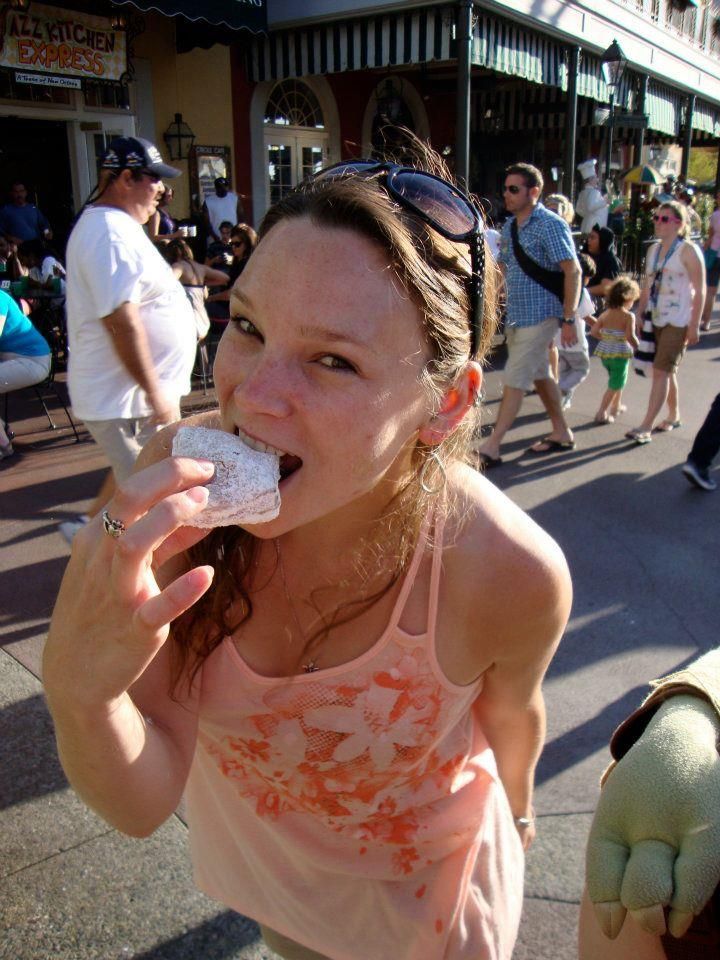 Eatin' beignets like a champ.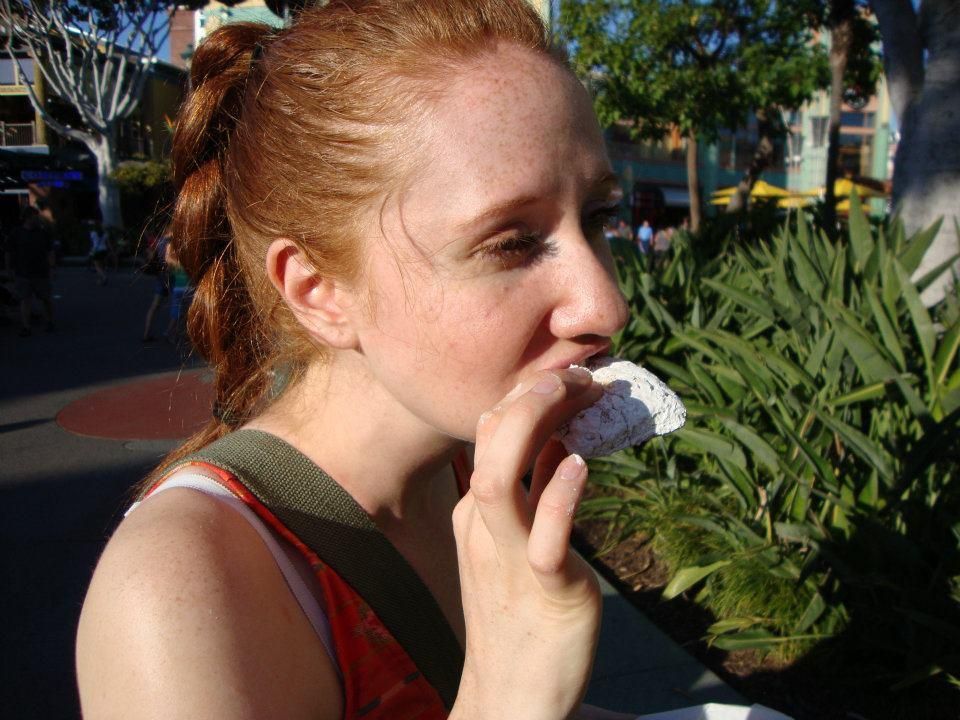 And looking like an idiot while doing it.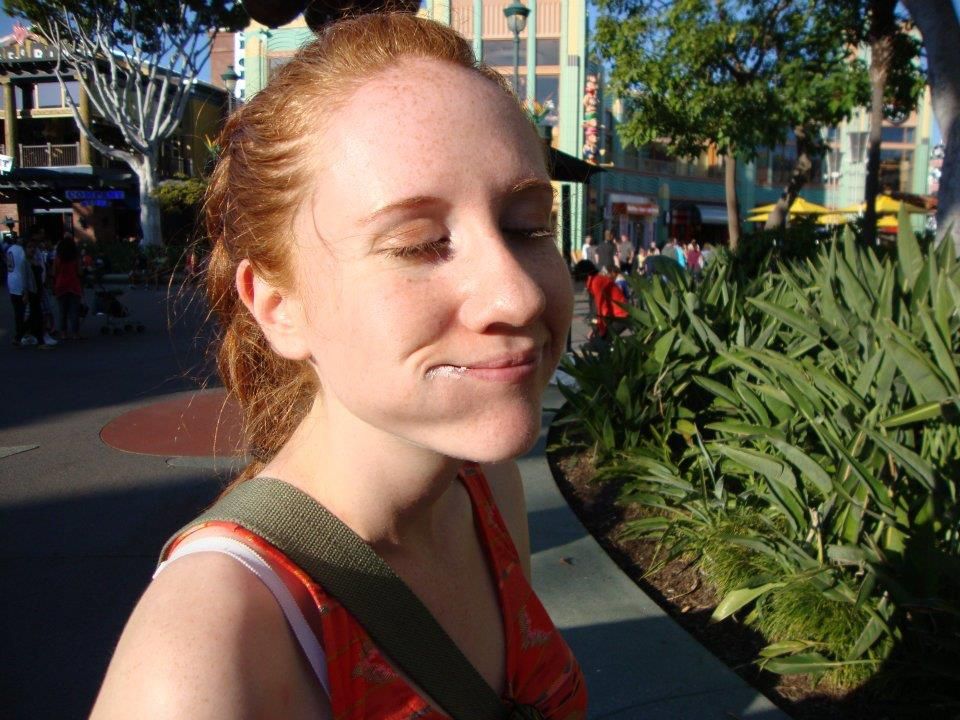 After our beignet indulgence, it was time to head back to the room to do, what else, but hop right back in the pool and relax.
This is Steph keeping her "pimp hand strong". She likes to intimidate others with it.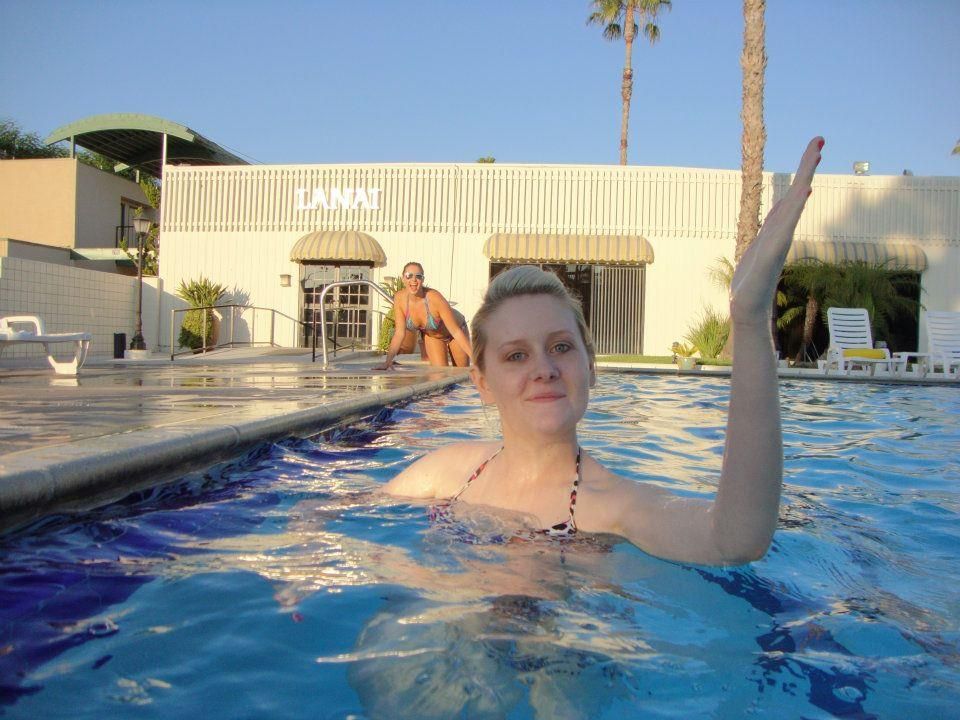 Moi.
Water waltzing.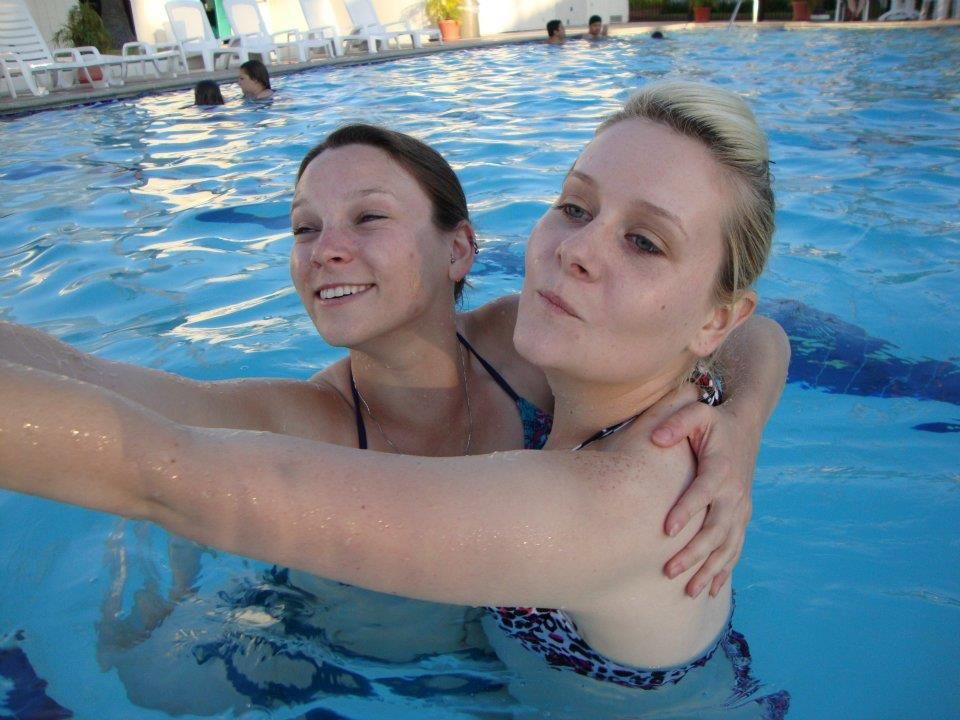 Muah!
Hot tub time.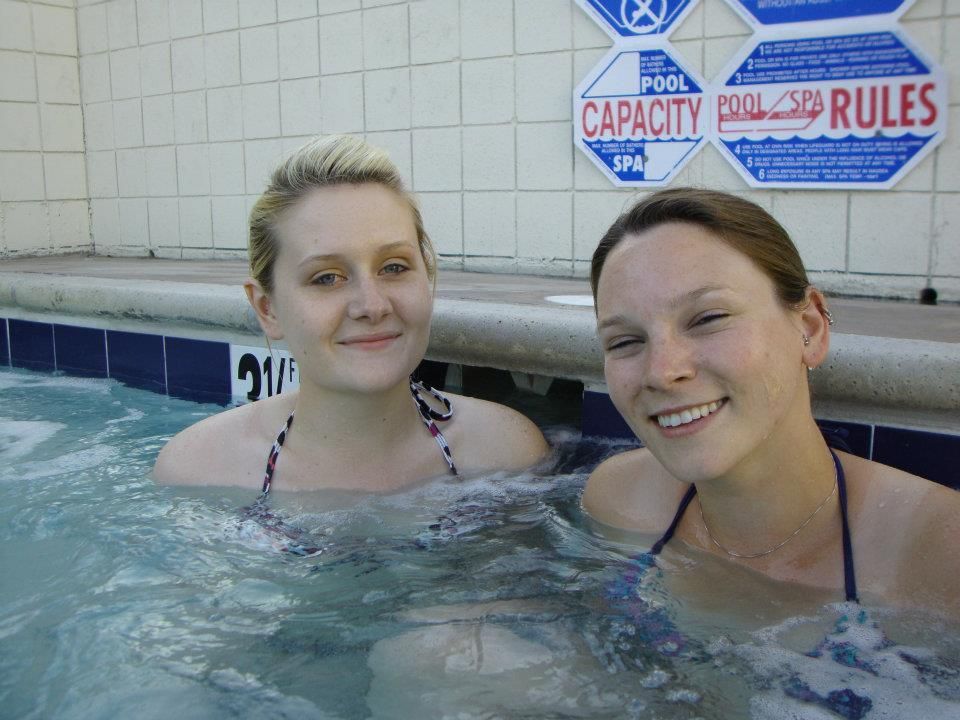 After realizing that we wanted some more to drink and finding out that our hotel only had their restaurant and bar open Thursday-Saturdays, we hopped soaking wet in some clothes and drove to a nearby liquor store and purchased some rum and cokes.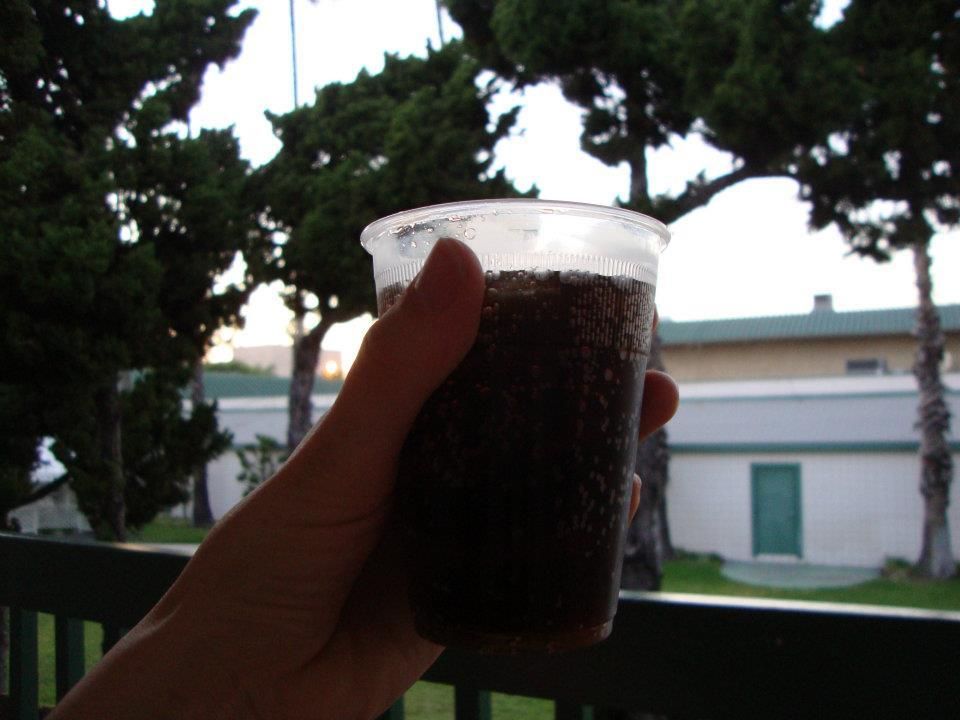 This is what four girls staying in a single room looks like. Complete chaos.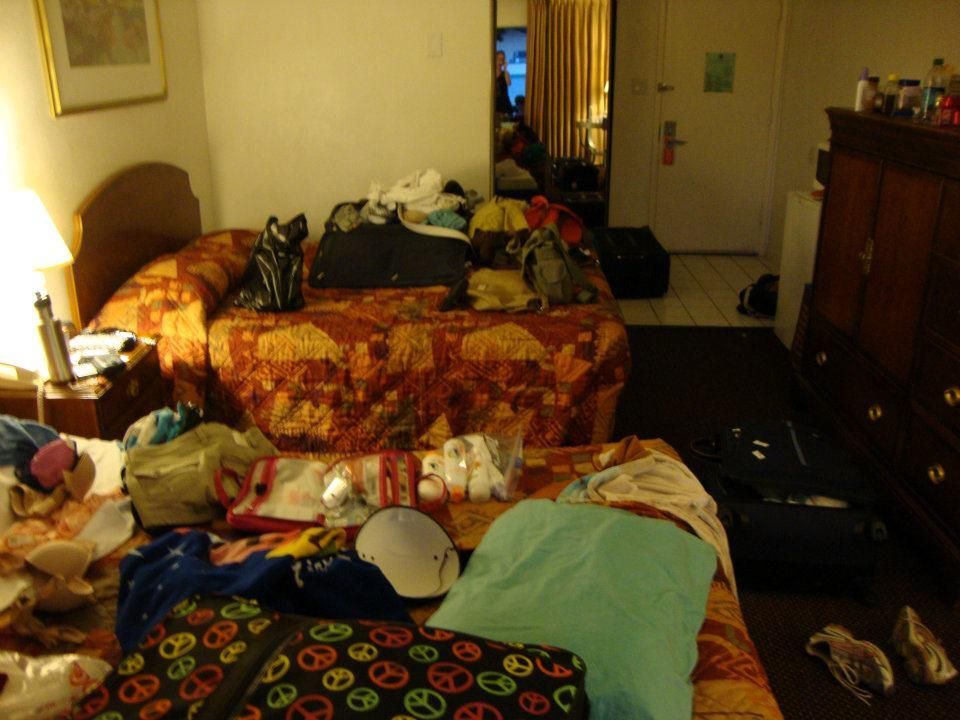 Stay tooned! Day 1 is just around the corner!