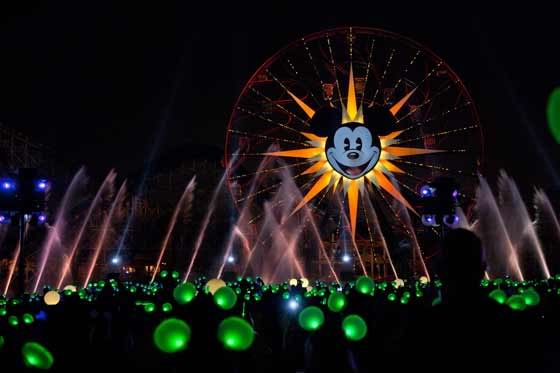 Source: Disney Parks Blog
Sync Yo MiceChtters! Don't be mousey now; go ahead and glow for it. Glow with the show! We're talking about new high tech mouse ears that have colorful light that rhythmicly react in sync to various elements of different attractions at DCA. They dance to the rhythm in time with the music and the vibe at Mad T-Party. Sync up at Cars Land and experience Flo's V8 Cafe, the Cozy Cone Hotel and Luigi's Flying tires. Make a new experience thatmake the park come to life in a brighter, more happeni way. Disney California Adventure Vice President Mary Niven advises that "the best way to experience these ends is to go to the World of Color....the ears interact with the show....the ears come to life and they're in sync with the music and the lighting and the fountains."
Are you ready for the video? Ready! Set! Glow!....
Come "Glow With the Show" at Disney California Adventure Park - YouTube