I found this video on Youtube today, I never knew Disney did this.
According to the video poster this was shot after the regular show shortly after 9/11. An addition by Disney to bring America together after a horrible tragedy.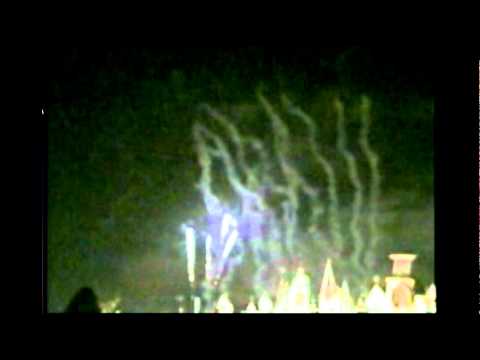 This is what the user says in the comments:
My video has degraded over the years, not the fireworks show. This fireworks show was only played for a month or two right after 9-11. It was never announced and it was never played again. It is one of my most cherished videos.
We watched this show and when the lights came on, I looked through my own tears to see everyone around me was crying. The video doesn't do it justice and I'm sorry for the poor video quality. Right after I recorded it, I wanted to send copies to everyone I knew, but didn't know how. I told myself that, maybe by the 10th anniversary of the attacks, I'd have figured out how to do that. I did, and here it is. (: quality.