'Lone Ranger' first look: Johnny Depp and Armie Hammer saddle up | Hero Complex – movies, comics, fanboy fare – latimes.com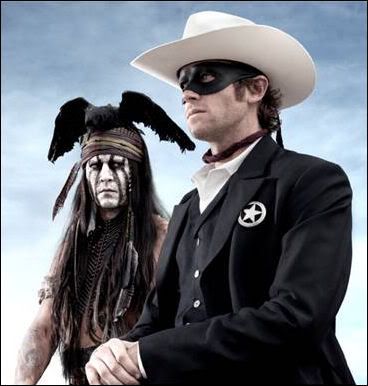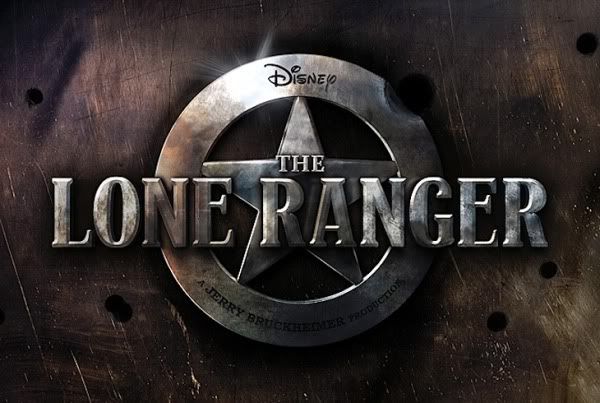 With the Lone Ranger film coming to theaters in 2013, my horse is racing along in anticipation at full gallop. Hope you enjoy the movie set photos that I have found. Out of his respect for Native Americans, Johmm Depp has decided that the roles of the Lone Ranger and Tonto will be somewhat reversed, with Tonto (the scarriest looking Depp yet) saddling up as the main hero, and the Lone Ranger (Armie Hammer) assuming the roll of hero/sidekick.
Johnny Depp's "The Lone Ranger" starts filming - Celebrity Circuit - CBS News
The Lone Ranger 2013 Free Scenes Leaked - YouTube
"According to Disnney, the film follows 'Native American spirit warrior Tonto [who] recounts the untold ales that transformed Jon Reid (Hammer), a man of the law, into a legend of justice - taking the audience on a unaway train of epic surprises and humorous fiction as the two unlikely heroes must learn to work together and fight against greed and corruption."
With Al Lutz having brought up the coming Fronterland expansion (here:
Horsing Around - MiceAge.com
) inclusion of the Circle D Ranch horse stables (currently off stage -beyond the berm), a headliner E-Ticket looks to be in the cards. Rumors of a possible Lone Ranger connected E-Ticket have popped up on blogs, and the end result has me enthusiasticly shouting "Hi O Johnny and Away!" Of course. the E-Ticket might be set to some other theme instead of the Lone Ranger, but this is the one that makes my horse go full gallop.
I'm hoping for a ride that would involve both indoor and outdoor major elements, like Radiator Springs Racers. The vehicles would look like wooden wagons, and mechanically be a cross between ths Indy Jeeps and and RSR cars. They would travel indoors past different wild west scenes such as those involving villianous outlaws, cattle westling, western town scenes, train robbing, Native american Scenes (suvh as a mystic spirit Native American vision), etc. (with both drama, humor, and music, such as PiratesOTC). At one point, your wagon would be chased by bandits and it would fall off a steep cliff (exiting the building) and land (splashdown) in a river (outdoors) - [think, Splash Mountain drop). At this point, your wagon would swiftly be "carried out of control" downstreem (still on tracks, but out of vision, underwater) past all kinds of terrain, animals, plants etc.
If you have a ride idea for a Frontierland E-Ticket involving Lone Ranger or other theming, feel free to describe and/or discuss it.
In the meantime, i hope you enjoy the Lone Ranger movie set photos below: