THE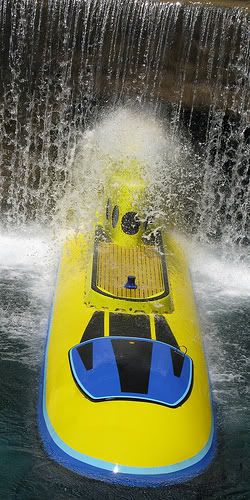 S WE LOVE!


Like many of you, I'm hoping that the Submarines will stay put in their lagoon, where they belong. If Disney suits determine that they have to depart in order to make room for new attractions, I have an idea on how to make keep these beloved ride vessels and put them to good use elsewhere....why not the coming Marvel themed third park?!
I figure the subs (perhaps along with traditional river boats) could both be used as transportation to different areas of the Marvel Superhero park, in much the same way that the Disneyland Railroad trains do at Walts original park. Along the way, the subs and river boats would interact with Marvel creatures (mammals, reptiles, etc.) of myth and concocted imagination. Plus, they would travel thru attractions (much like the DLRR), providing guests with a sneak peak).
But of course, the main role of the submarines would be to serve as awesome transportation at the new Marvel park. Afterall, they have long remained our sub-superheroes since the mid-20th Century.