Source: Disney Parks Blog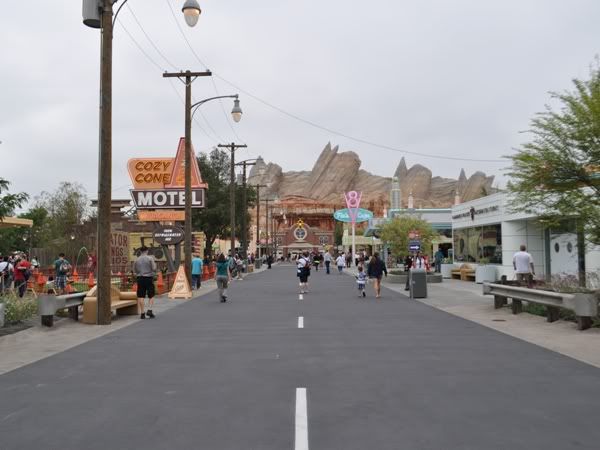 Cars Land is constructed with the inclusion of all kinds fun, interesting detail Here are a set of factoids that you may find of interest:
1) Luigi's Flying Tires has 6,714 air vents that propel guest's vehicles.
2) Out of 22 tractors at Matar's Junkyard Jamboree, no two are alike in terms of engaging personalities and looks.
3) The total annual travel dstance per car at Radiator Springs Racers is around 36,000 miles. This constitutes 14 full length
Route 66 trips.
4) Domestically, the Ornament Valley Mountain Range holds the large as life distinction of being the largest rockwork formation a Disney theme park.
5) The Route 66 area of Cars Land stretches out 525 feet, with a width of 23 feet.