Had the opportunity to attend another Glow with The Show Event last night. Unlike the Annual Passholder events, this one was open to 1,000 Parks Blog Readers. The event came with complimentary Glow Ears and complimentary drinks (bottled water and canned sodas to be precise.).
After hanging out with a group of my friends in DCA, I headed to the ticket booths to register. The line took about 30-40 minutes long. Once I checked in (no confirmation paper was needed. Only a Valid photo ID was needed to confirm the name on the list they had) and the wristband and free park ticket in hand (which mine was never scanned. Don't know why) we were escorted in small groups.
The ticket and the voucher I would use to get the free ears.
We were lead towards the gate in between TLM and Seaside Souvenirs to get out hats and drinks.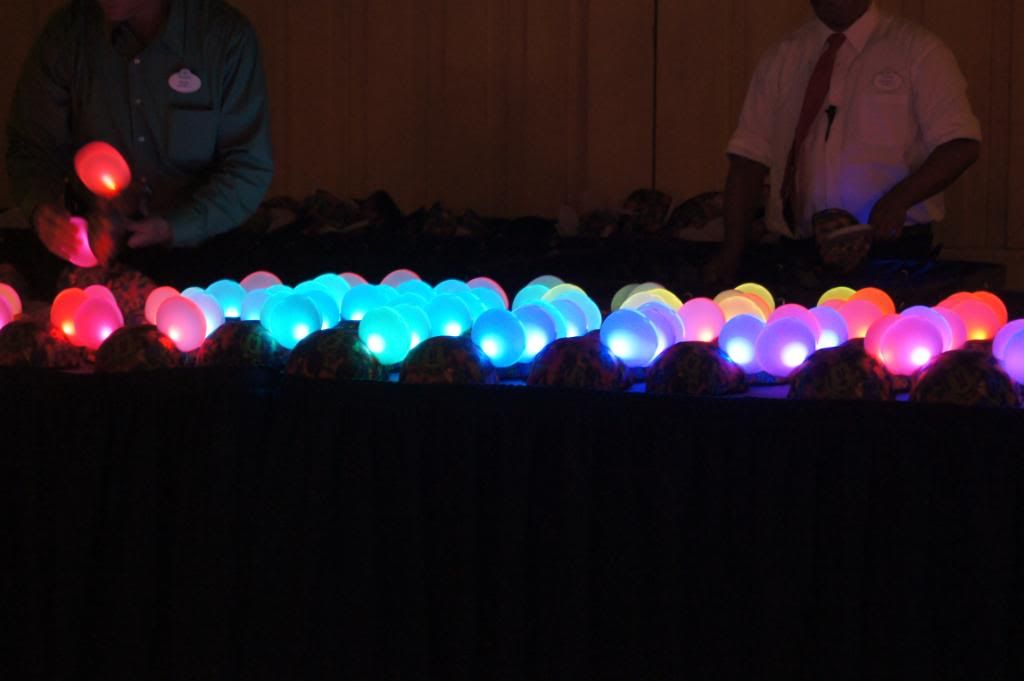 The hats await!
I noticed that some guests came up to the CMs handing out the hats wondering what was going on. It was obvious that they didn't know about the meet up.
After I got the hat, I stopped by the free drinks and we could get as much as we want (I got a can of sprite and bottled water.)
We were instructed to go to the Blue section where the area for us was (well it was really all of Blue so we shared it with the day guests that got Blue passes from GRR)
I opted for the area with the play fountains as this was were I was during the AP Glow with the Show Event.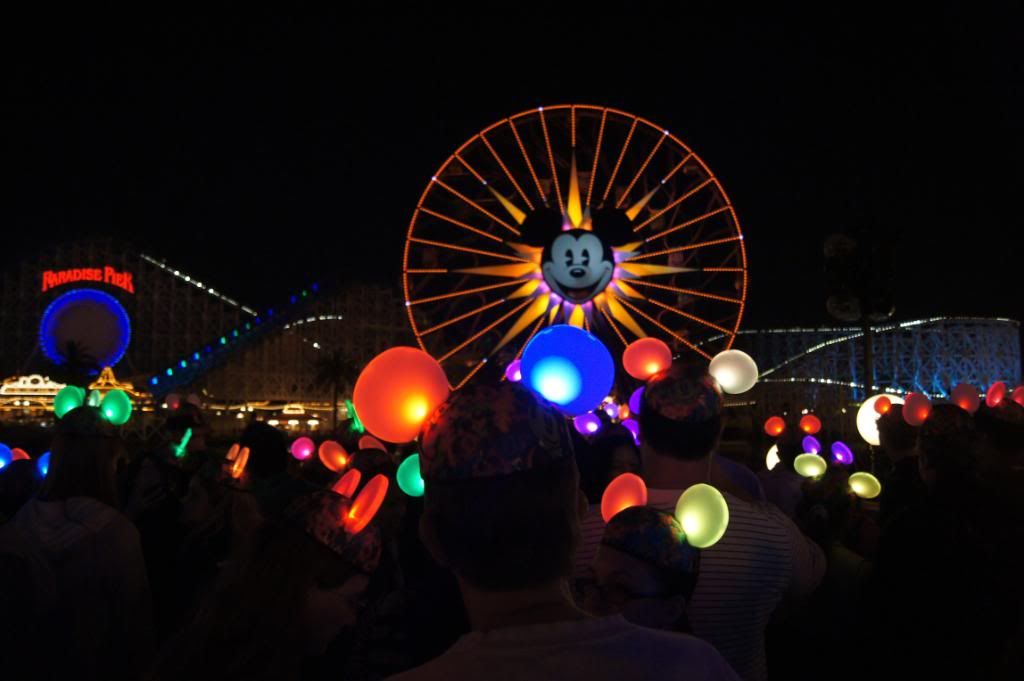 It really is a sight to see many glow ears play in unison during the show.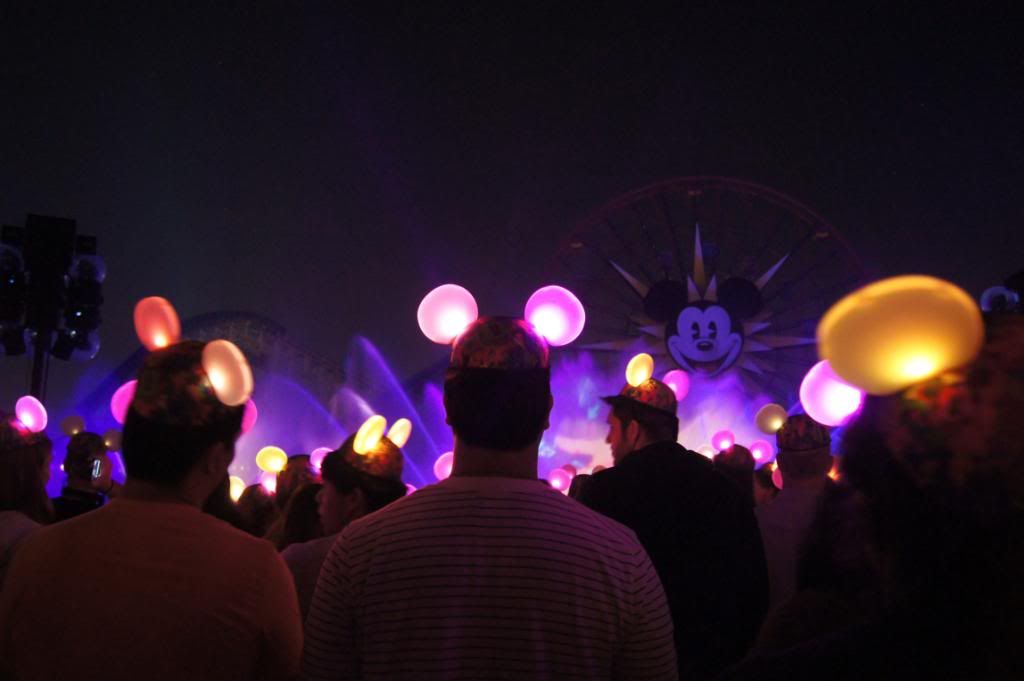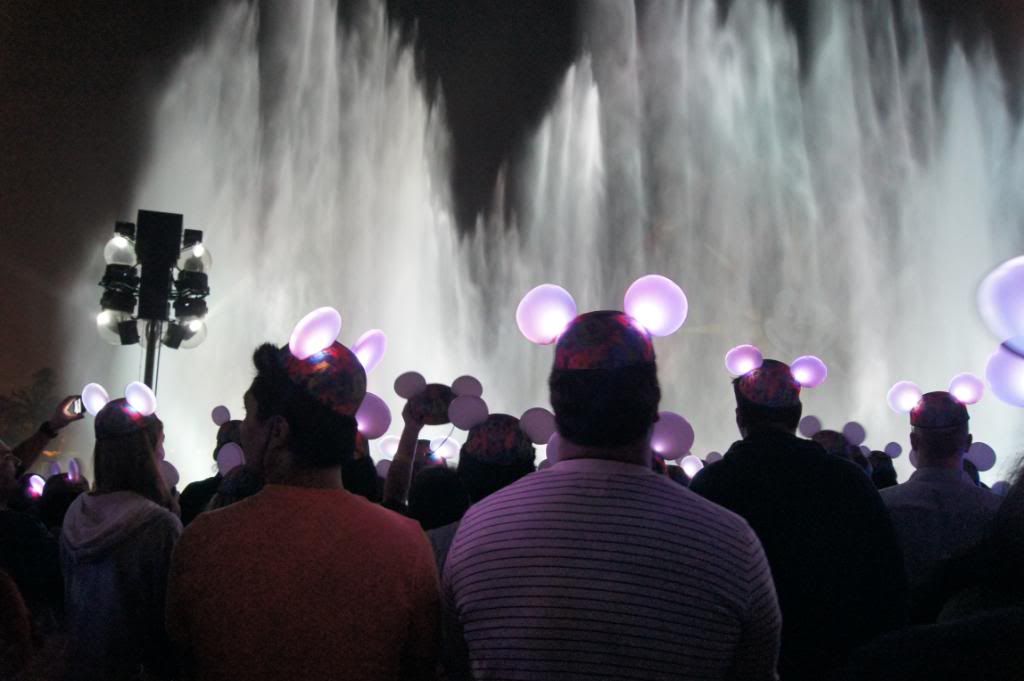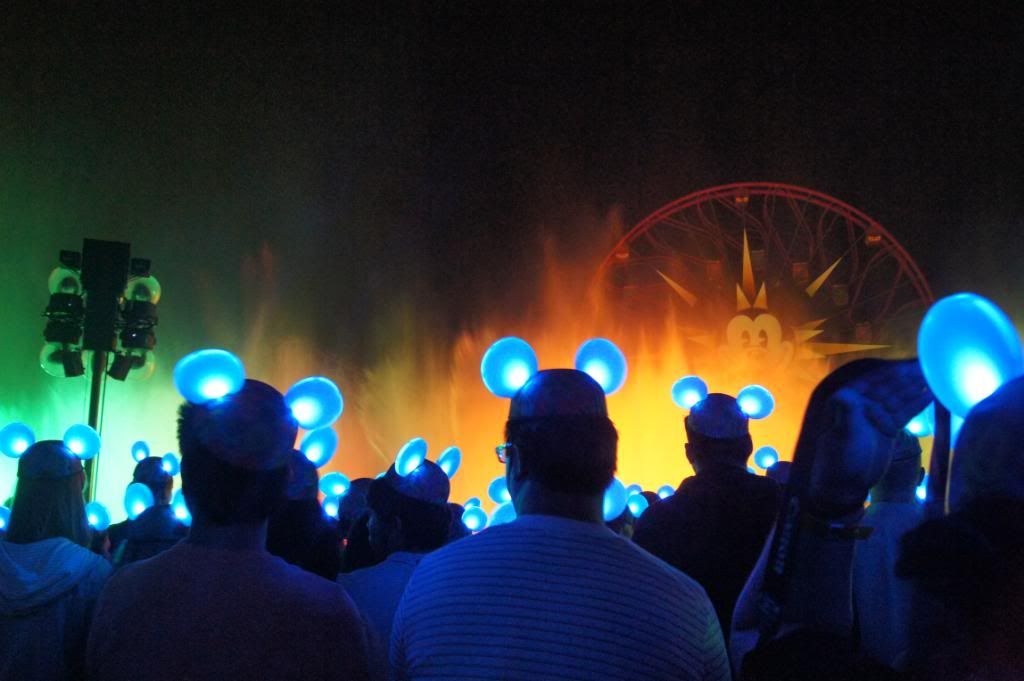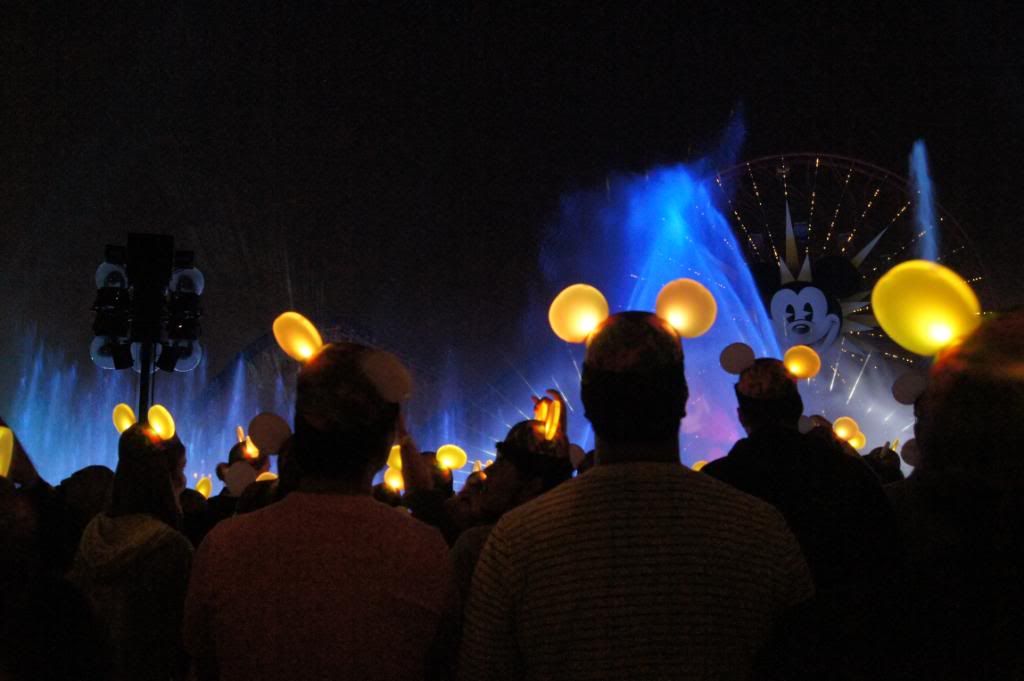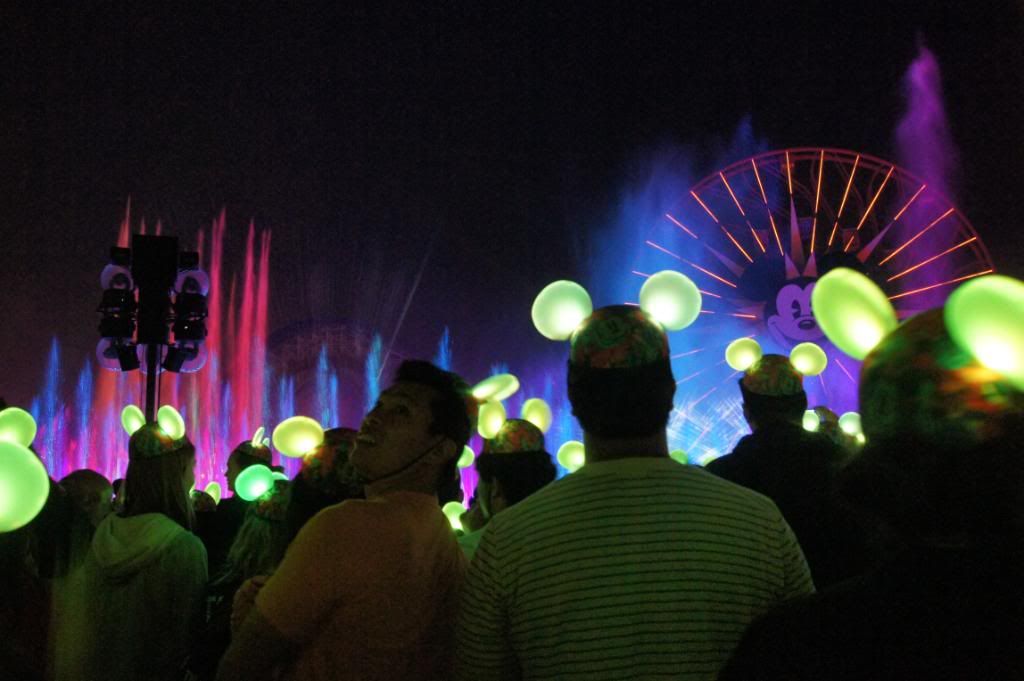 Unfortunately, the fire was not on during the show, but it did provided a shot of the lighting color the ears take on during the fire.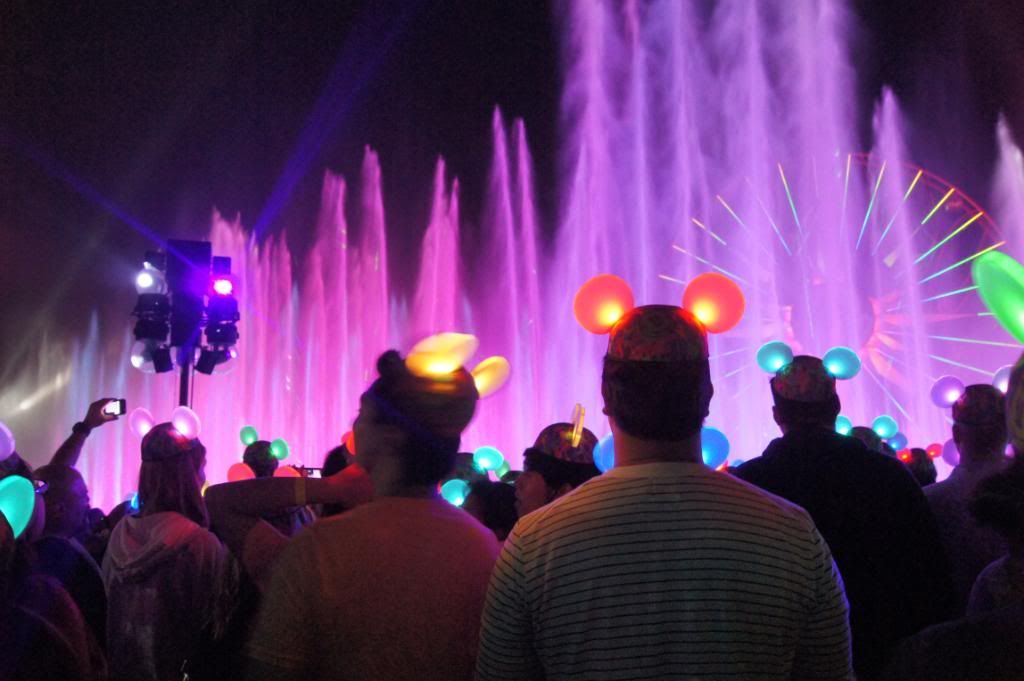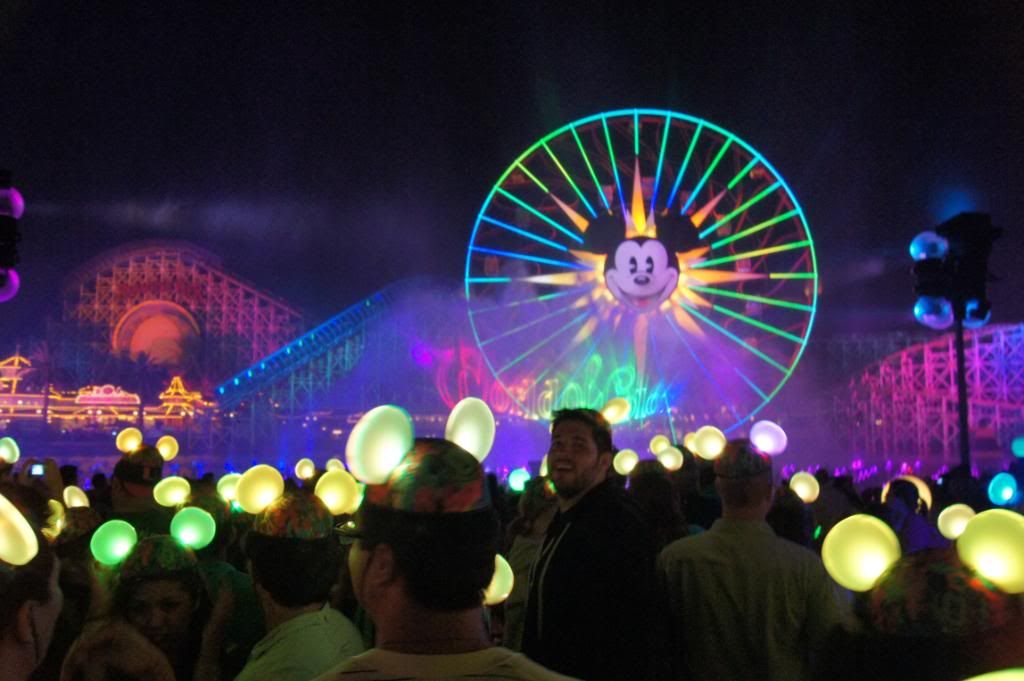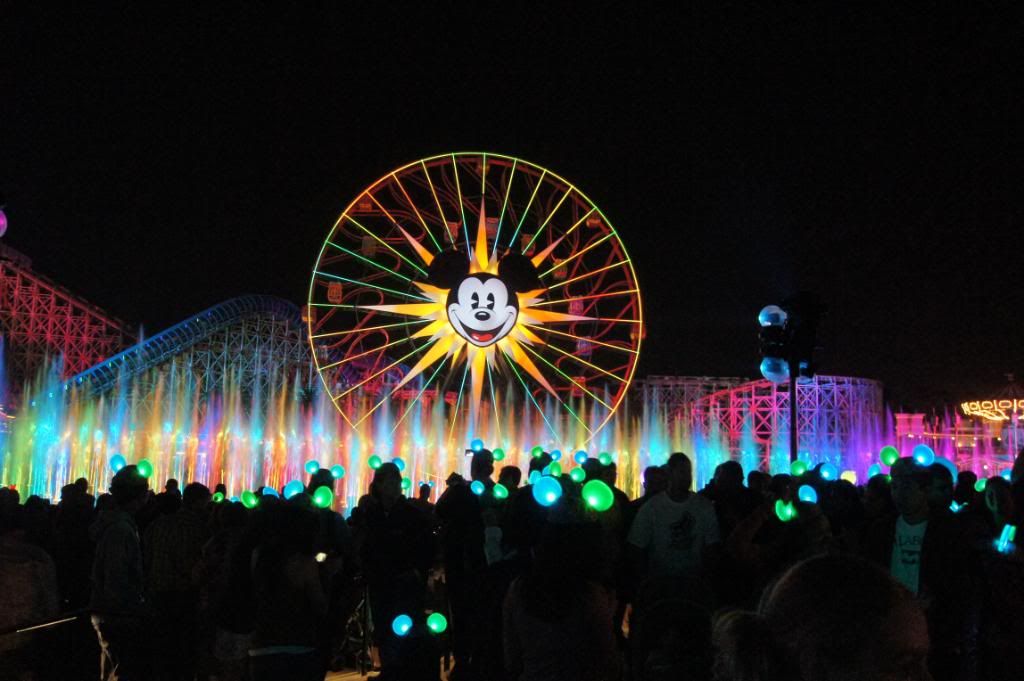 THE END