I've been going through my collection of Disneyland Railroad photos, and thought I'd scan these in. These photos were taken by Earl Vilmer--the guy that actually built the Disneyland and Walt Disney World Railroads (story here:
Untold Story - MiceAge.com
).
Earl was on hand with his camera on two important dates in Disneyland history: June 18, 1955, the date of the Ripley's first "steam up;" and July 4, 1955, the date of the famed "Penthouse Club" Fourth of July Party for studio employees. Vilmer could build a railroad without equal, but his photography skills were perhaps not his strong suit. That said, these photos are nearing 60 years old, and offer some rare glimpses into Disneyland history. They are printed on Kodak "Velox" paper and measure only 2.5" x 3.5".
Here's our first photo, showing a couple buddies enjoying the train: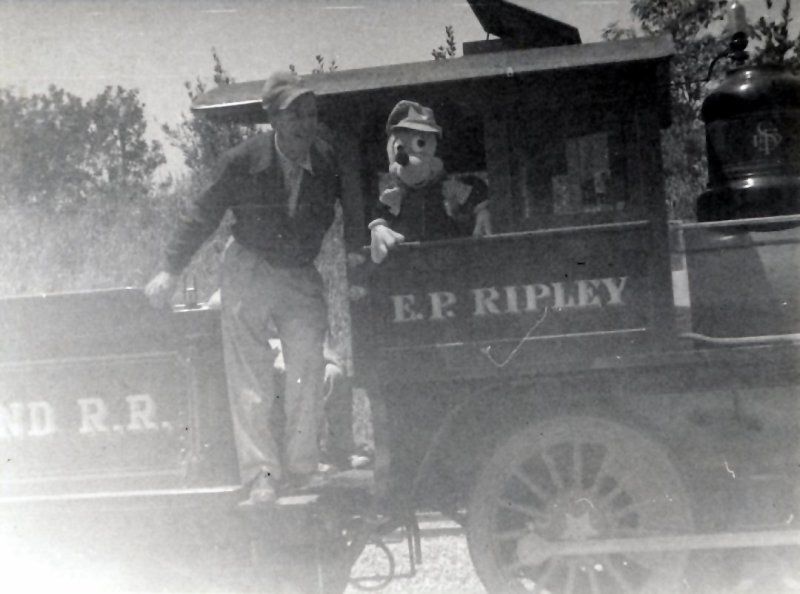 From July 18, 1955. You may have seen a similar image elsewhere; Because this was the Ripley's first steam-up, there were some professional photographers on hand to capture the event; though hard to see here, Disney PR staff also made sure Walt and Mickey were wearing identical shirts and jackets for the occasion!
Our next photo shows someone else many of you may know:
This date was also Michael Broggie's 12th birthday--that's him sitting on the tender seat. Walt is actually "firing" the engine in the cab. The engineer is Harley Ilgen, chief engineer on the Santa Fe & Disneyland Railroad until his death.
Our next two photos were taken a couple weeks later, on July Fourth: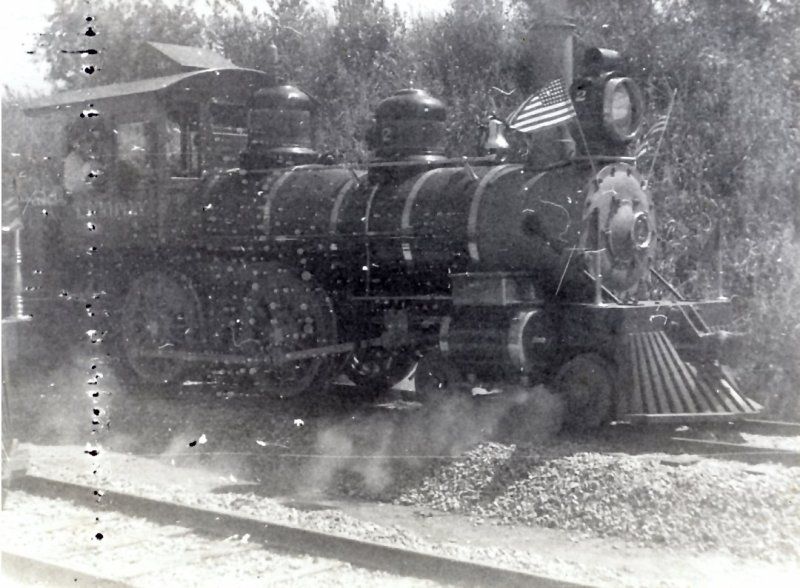 This may be the end of the film roll: Note the perforations on the left. The 48-star American flags on the engine offer a nice patriotic touch for the holiday. That appears to be Ward Kimball at the throttle.
Finally, a shot of engine No. 1, the C.K. Holliday:
Also taken on July 4th. Not sure who the folks riding on the tender are. Note the piles of dirt still lying around just days before the Park's official world debut. This is in Frontierland; the Ripley can be seen on the passing siding behind the Holliday.
OK, hope you've enjoyed this little glimpse into the Park's past, flawed and tinged with age though they may be.