LA Times Anticipated Ride Pole for 2013

http://www.latimes.com/travel/deals/themeparks/la-trb-2013-theme-parks-us-11201107-pg,0,6813269.photogallery
Although 2012 was a stellar watershed year for new rides at Disneyland Resort, making the LA Times top 13 most anticipated rides list. Here's the list:
13)
Santa Cruz Beach Boardwalk
-
new rollercoaster
to replace Hurricane.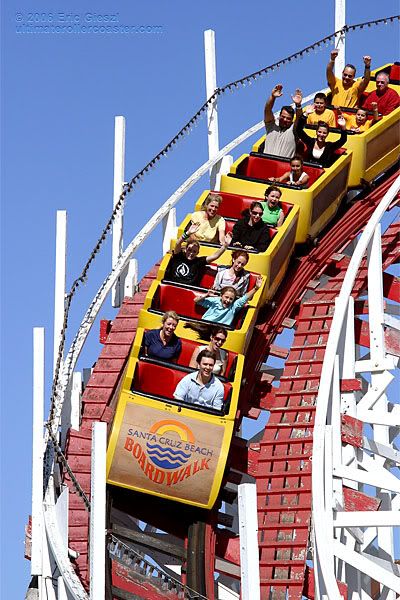 12)
Bush Gardens Tampa
-
Desert Drive drop tower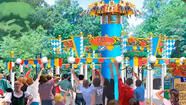 11)
Steel Pier
-
Funtime Star Flyer
: dubbed the tallest
swing tower
in the world (at 385-feet in height).
10)
Dollywood
-
RiverRush water coaster
"will carry riders in a toboggan up a 275-foot-tall conveyor belt before plunging them down a 25-oot drop at 45-degree angle."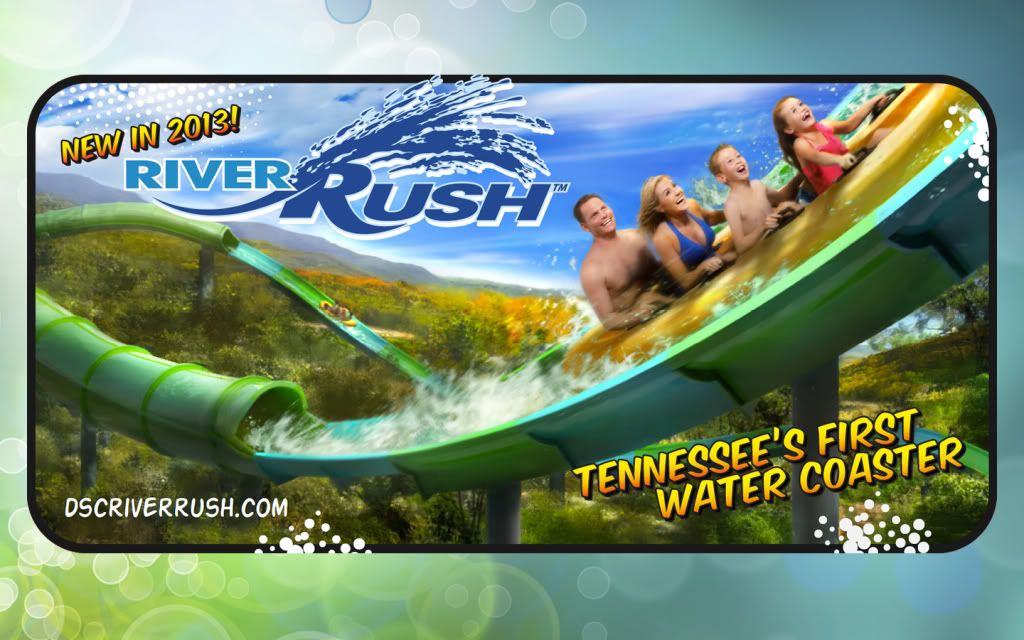 9) Silver Dollar City -
Outlaw Run
wooden coaster
coming to Missouri theme park built by Rocky Mountain Construction Company.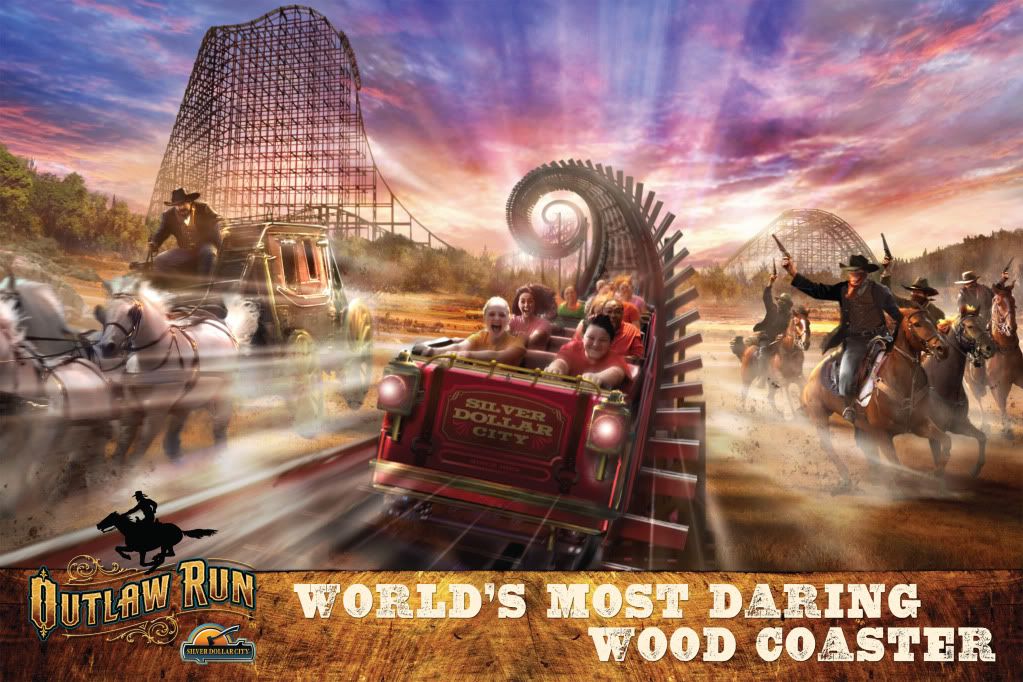 8)
California's Great America
-
wooden rollercoaster
(built by Great Coasters International). The coaster will wrap uniquely around the park's Star Tower observation tower whie riders twist about at 50 mph for pure adrinaline joy in
Millennium Flyer trains.
The length of the ride is 3,100 ft., and will include a "terrain-hugging S-turn," along with "a high-speed station fly-by and a series of zero-G comebacks and bunny hops.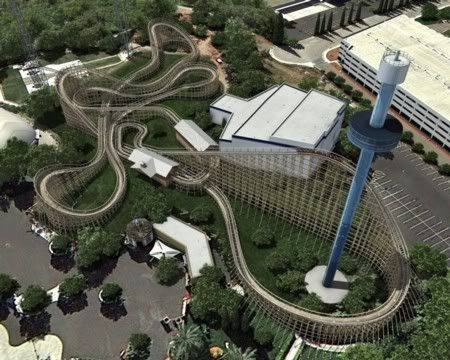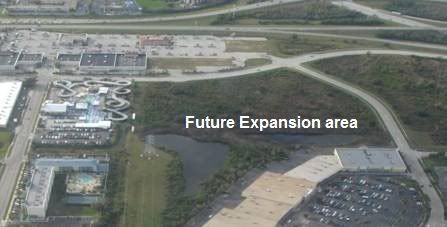 7)
Fun Spot Orlando - Park expansion
. Parkgoers can look forward to the extensive upcoming upgrade boasting a
water park,
and
additional thrill rides
; including a 2000-foot-long
White Lightning wooden coaster
(built by Geat Coasters International), approaching speeds of 48 mph and reaching 75 f. in elevation.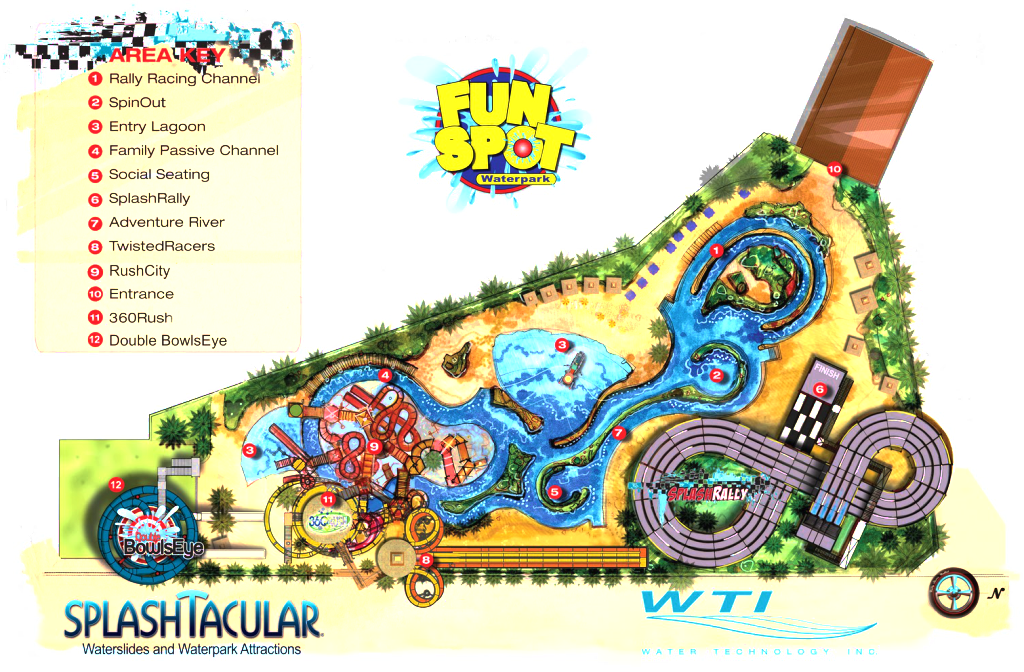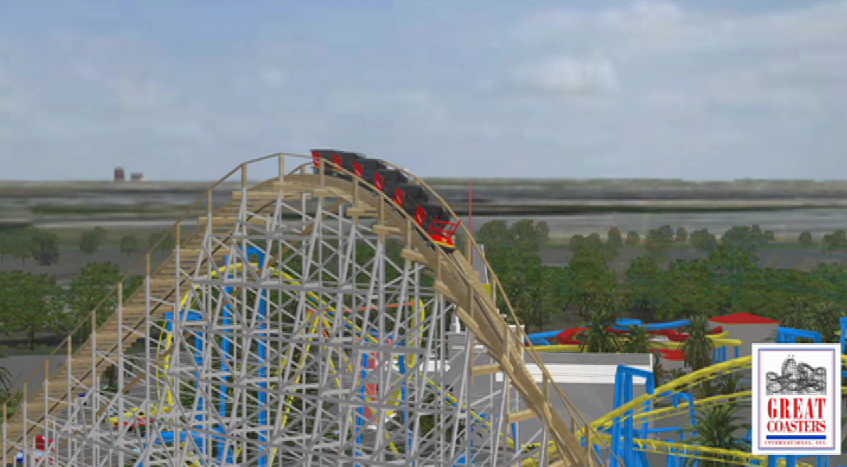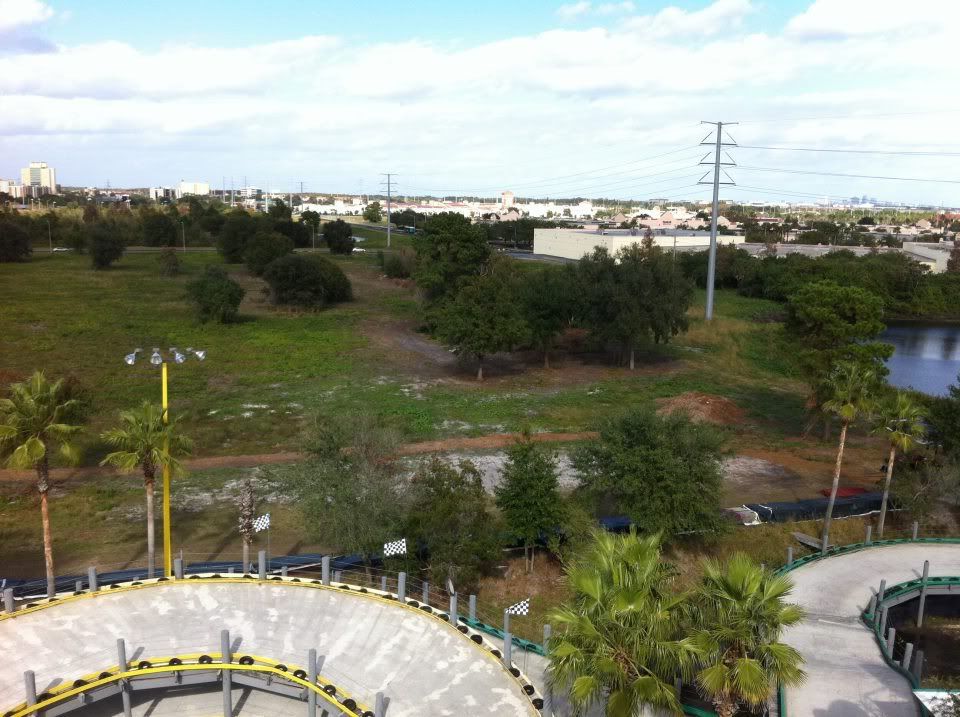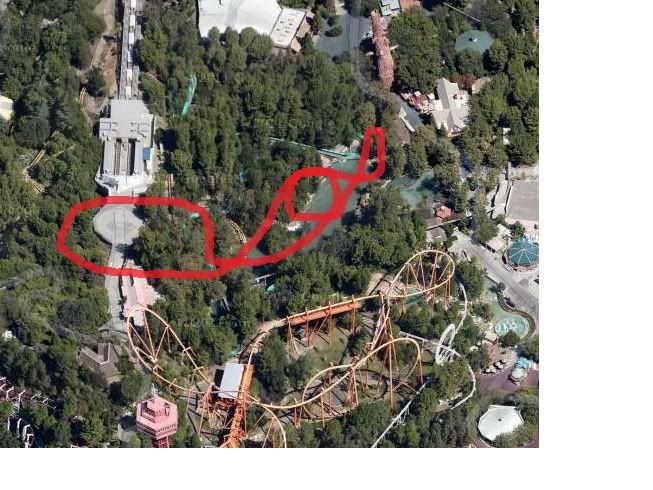 6)
Morey's Piers - wooden roller coasrter
. Yet another wooden coaster manufactured by Great Coasters International. This $1 million ride will "span two piers and dive under the boardwalk at the seaside park. The park is debating between naming it one of two names: Wildeoody or Boardwalk Flyer.
5)
Six Flags Magic Mountain - Full Throttle steel coaster
. This will be a multi (tripple)-launch, record setting foot looper. Trains will be rocket launched into the record setting 160 foot loop by a magnetic powered propulsion system, then travel along before traversing thru a dive loop, and dropped into a tunnel. After coming to a stop, riders will be launched in reverse, cllimb backwards partially up the dive loop and then fall into the tunnel a second time. jetting forward out the other end. Next will be scenic flight scaling a humongous top hat hill twisting over the vertical loop and then off to more careening about.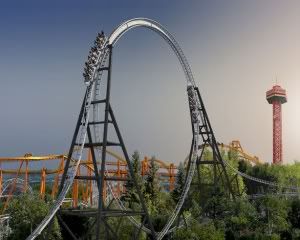 Full Throttle, Six Flags Magic Mountain animation offride & POV (new for 2013) - YouTube
4)
Disneyland - Fantasy Faire
live entertainment stage shows featuring heroes and heroines, (along with the already established princess meet-and-greets) at thematic medieval village. Well, I honestly do don't understand how this got thrown into the anticipated ride category...but hey, we'll take the nod of recognition! Maybe some pollster thought that this attraction would "move" guests and "send" their spirits "soaring" - thus the ride connection.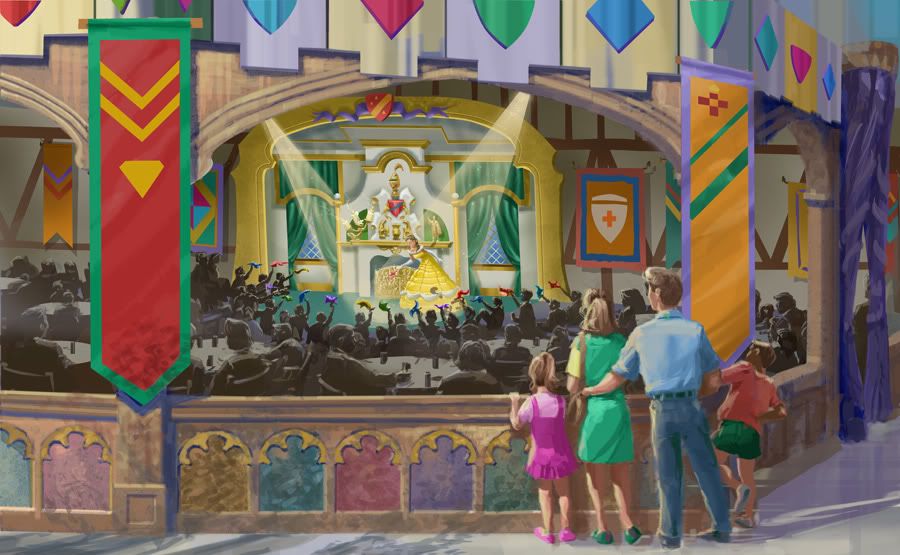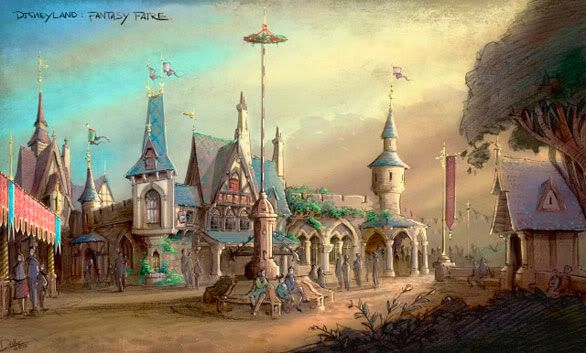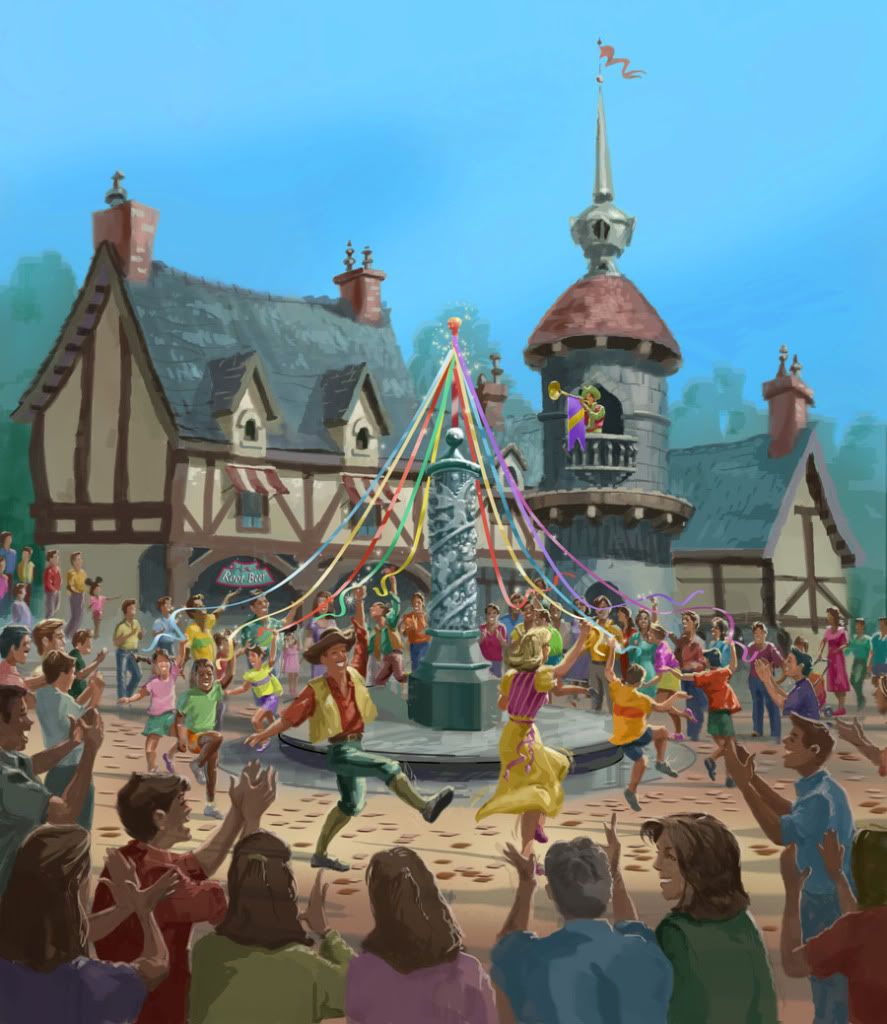 3)
SeaWorld - Antarctica: Empire of the Penguin
. Penguin Encounter is about to get a massive, fresh transformation, complete with 55-foot tall glaciers, and various encounters wth wonderful little, feqetly nuzlzing penguens. A uniquely interactive ride "offerng varied adventures from a penguins point of view is the icy crown jewel o the new mini land..."a family friendly yet thrilling interactive ride" experiece.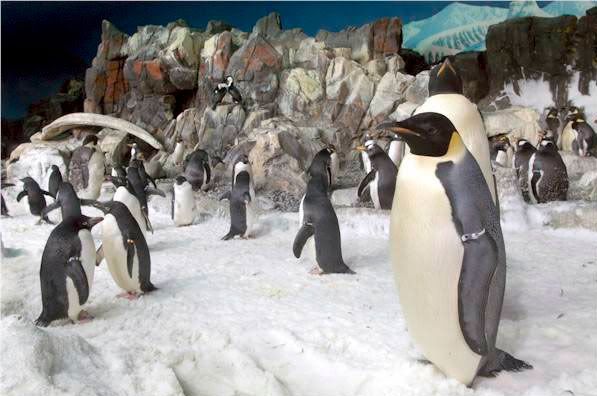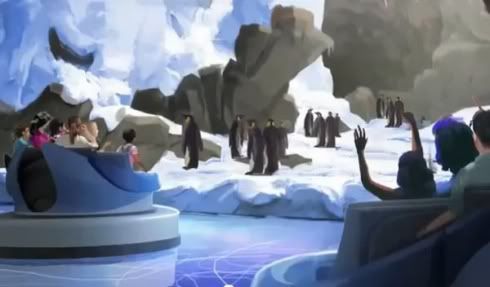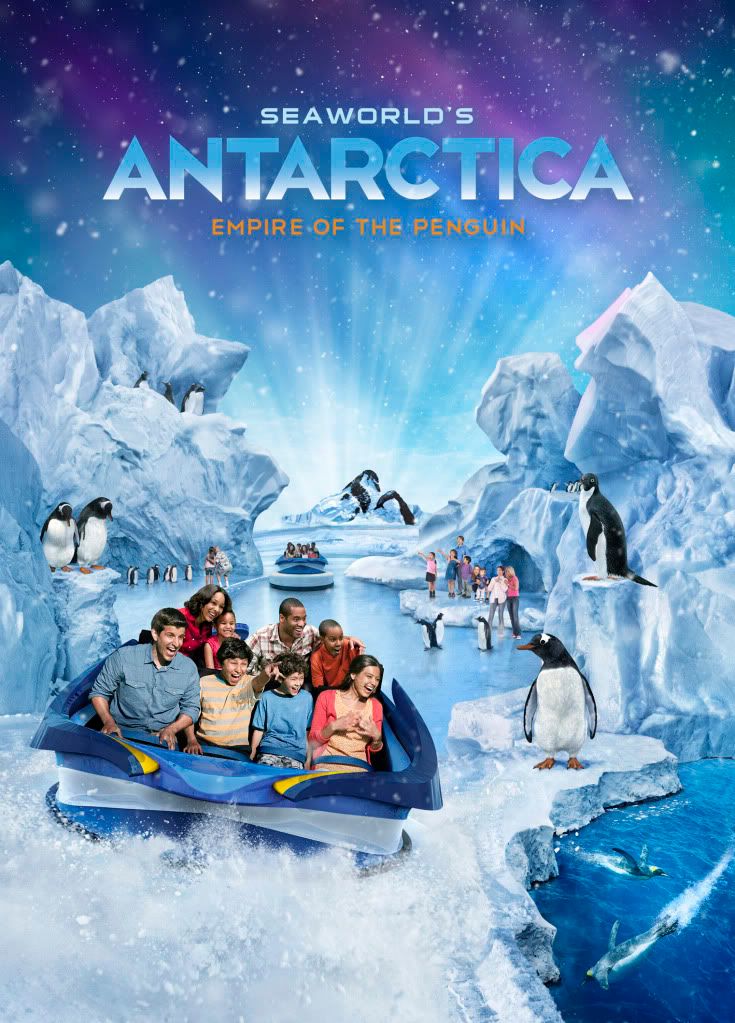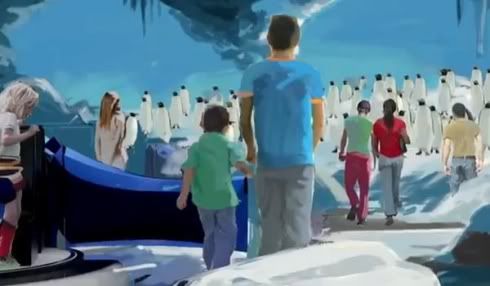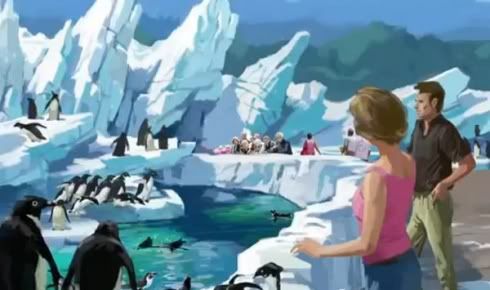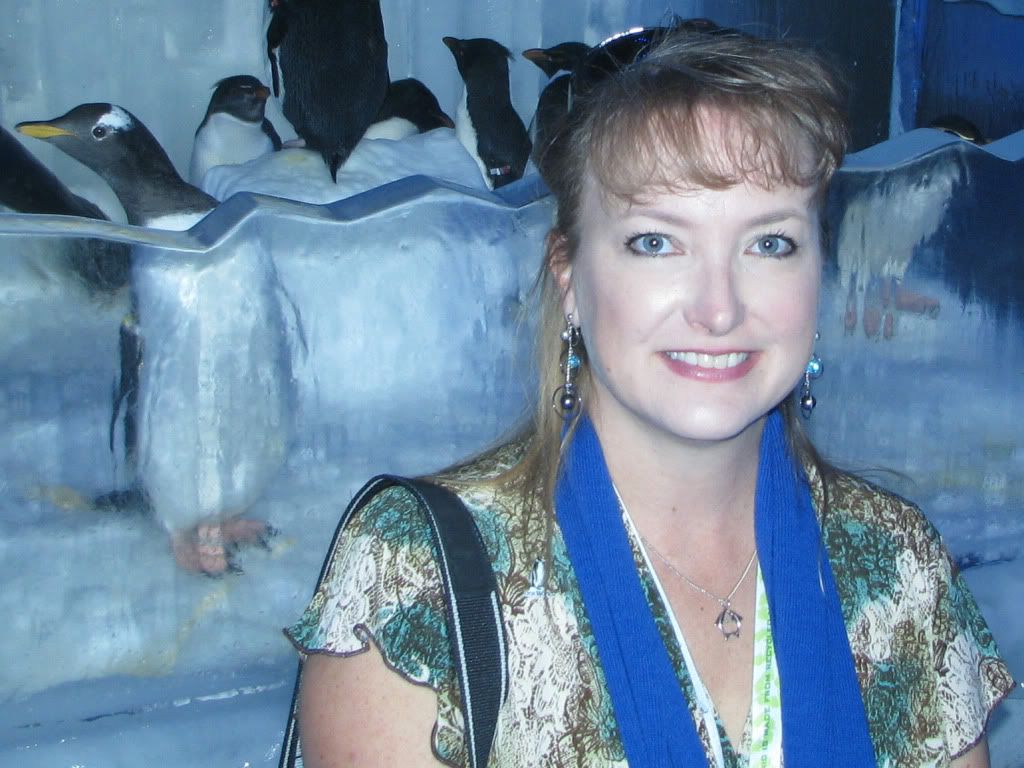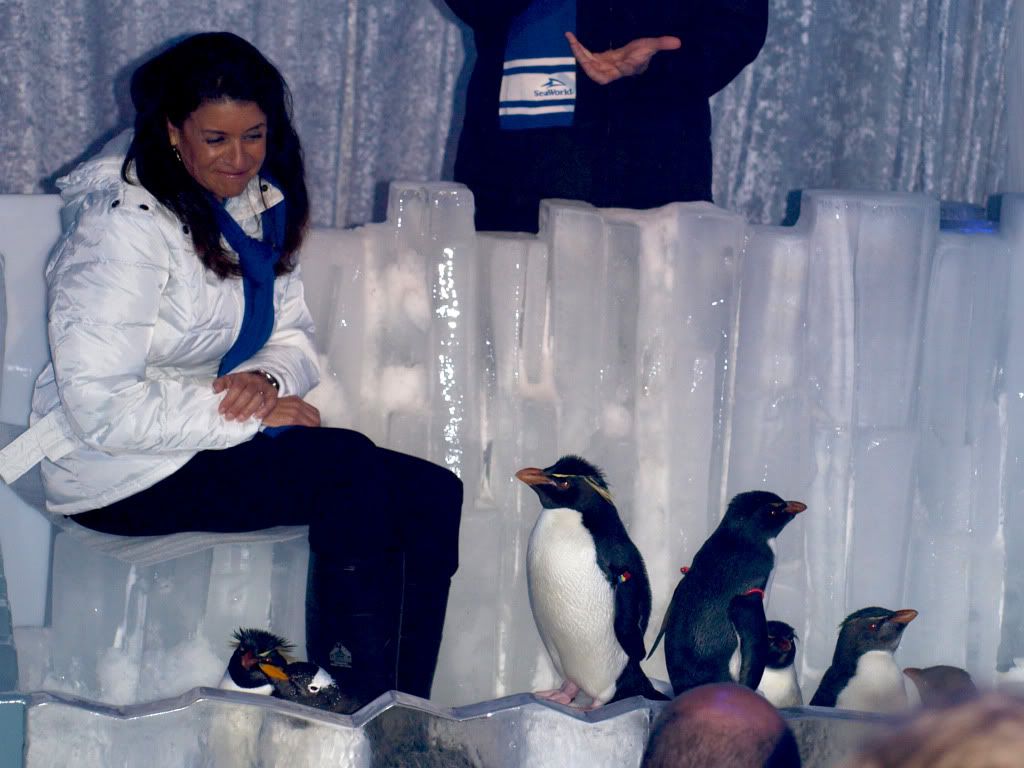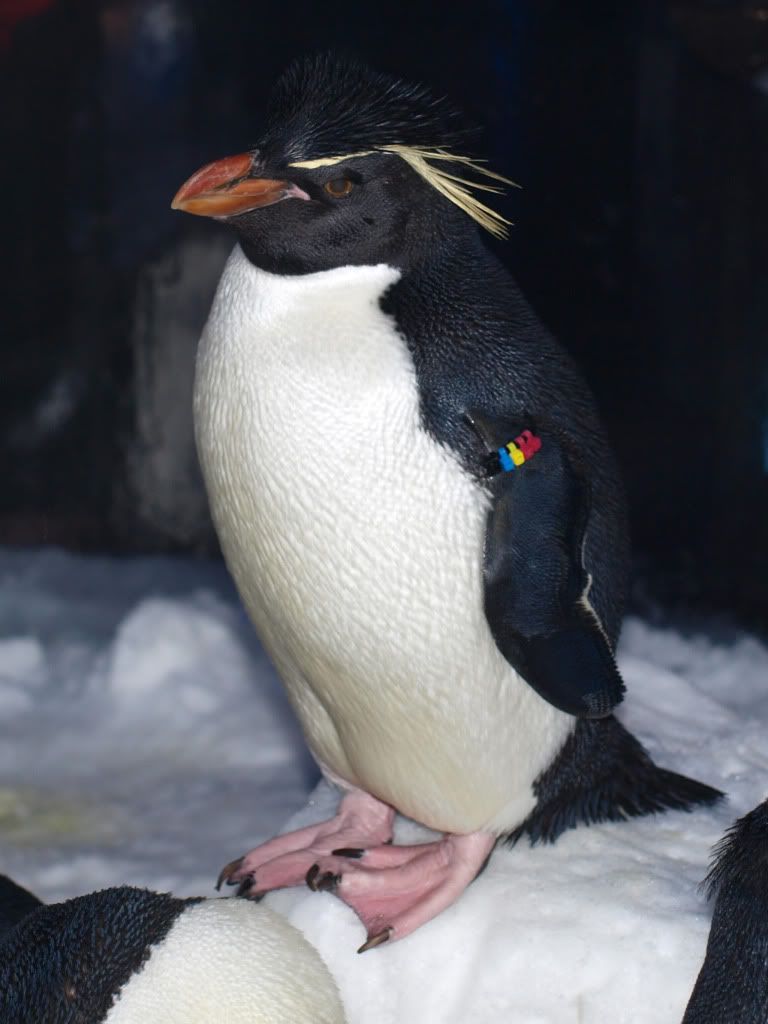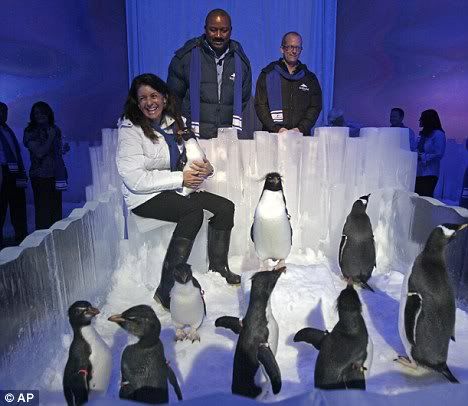 2)
Cedar Point - Winged roller coaster.
This Swiss-based Bolliner & Mabillard "cp alt winged" wing rider will be the longest, fastest winged coaster. it will feature a higher initial drop than related coasters. For examples sake, the accompanying picture is a winged coaster at Dollywood.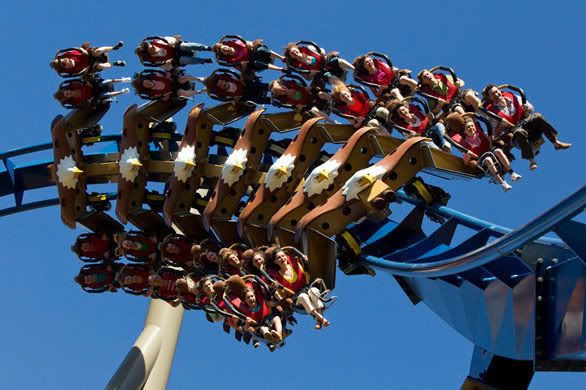 1)
Magic Kingdom - final phase of Fantasyland Expansion.
At the head of the anticipated heap is the awesome tripple whammy
Seven Dwarf's (swinging) Mine Coaster
, the East Coast version of the
Little Mermaid
ride at DCA, and much awaited
Dueling Dumbos
(with a gaming queue that looks to be as much fun as the flying pacaderm).