So... I decided to wear my
Necomimi
cat ears during my brief visit to Disneyland and Disney California Adventure Parks today. I got a lot of comments from Cast Members; two or three thought they were supposed to be Marie from The Aristocats, and everybody I talked to wanted to know how they worked. When I was standing by the bag screening tent talking to a friend of mine, I noticed some people (passholders, I think) staring at me as they passed by on their way to the Toy Story busses.
Here's a video showing the ears in action, for anyone who's curious: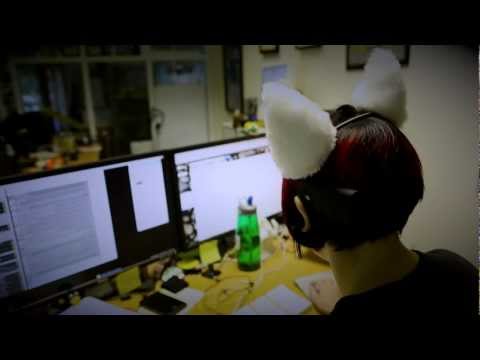 (video from
ThinkGeek
)
I went into the Buena Vista Street stores for the first time. It felt a little surreal because I could still picture in my mind how everything looked in Greetings from California. I didn't get that feeling in the west block stores as much because the building is so different from what it used to be. Overall, I think I like it.