As many of you know who went to the parks the weekend of the 1st it was crazy. The crowds, the weather, and everything else.
Friday started out nice. Not too busy, the weather was beautifull. I was sporting my Sunglasses.

The tree was sooooo BIG!! I didn't expect it to be that big.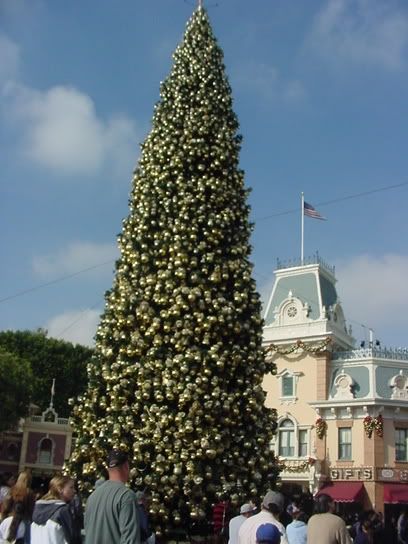 We soon met up with Disneyfanaticboy.
Most rides had mimimal wait times. We rode Space, Indy, Pirates, Haunted and Matterhorn.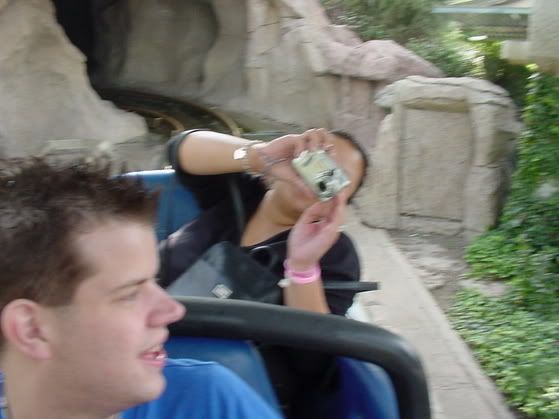 While in line for HMH we had to take a pic of this.....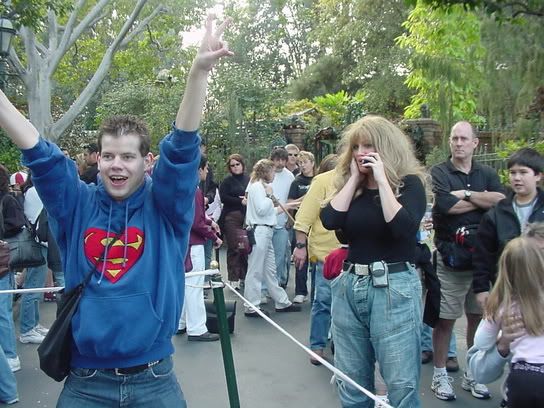 Yes were talking about the lady to the right of DFB.
That day went great. Saturday was another story. We woke up to rain and so my BF Pinky stated at the hotel. I met up with DFB and Chernabog. Later in the day we met up with SuperK and his enterouge(sp?). By this time we were soked and frozen. No one brought umbrellas or Ponchos. So we improvised.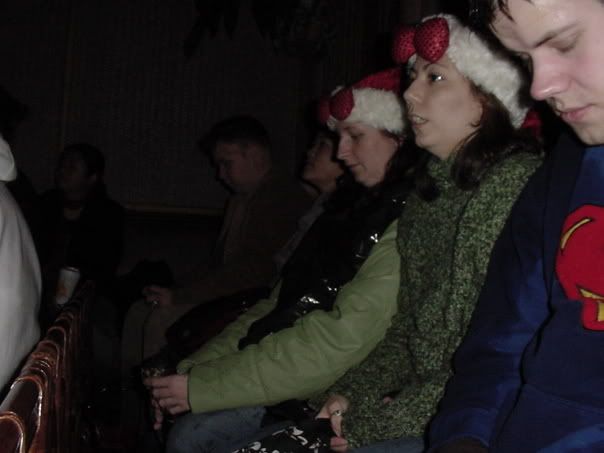 Yes that is a garbage bag. We borrowed it from a CM who was walking by.
At about 10pm we met up with the rest of our party. The happened to get a great spot just in front of the castle stage. The music was blarring and some Micechatters had brought great big beach balls.
I was told that Disney provided one wild colored Ball.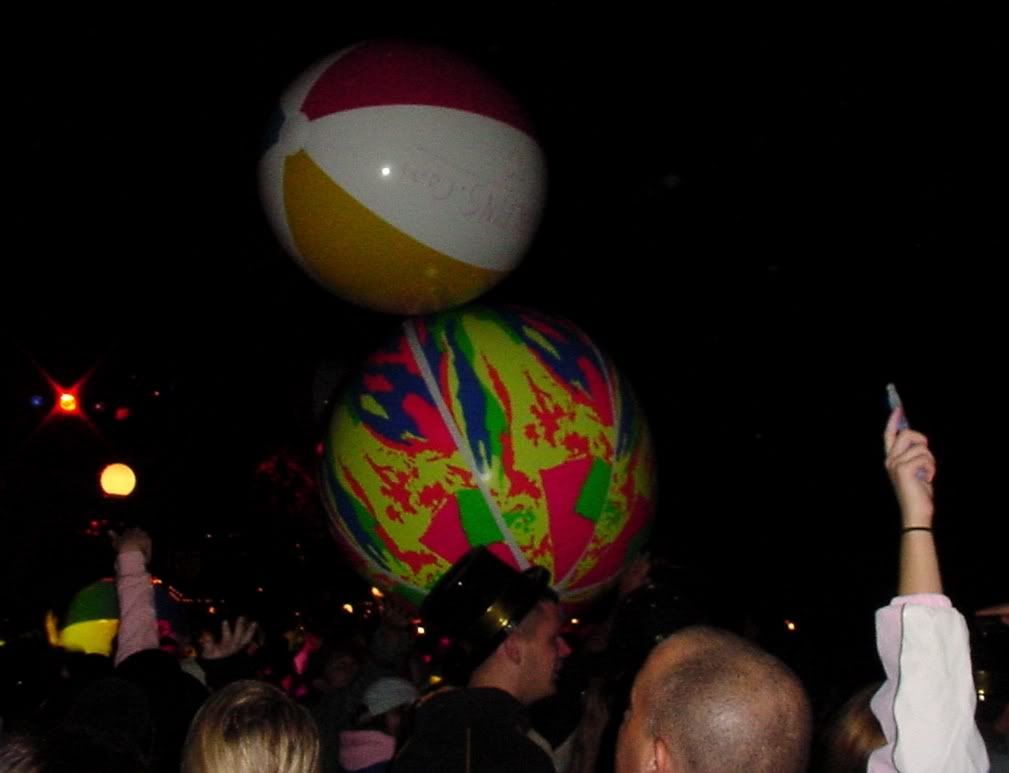 The count down started and everyone counted down along with Mickey and Minnie, who were posted on the balcony of the castle.
Once the countdown ended the fireworks started.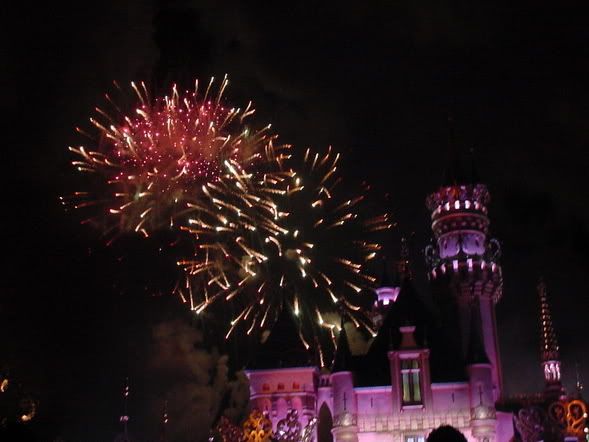 You could imagine once the festivaties were over how crazy it was to get out of there. The park stayed open untill 2AM. But I was not going to stay untill then.
On Sunday I met up with everyone for the regular meet. We had luch at Pizza Port.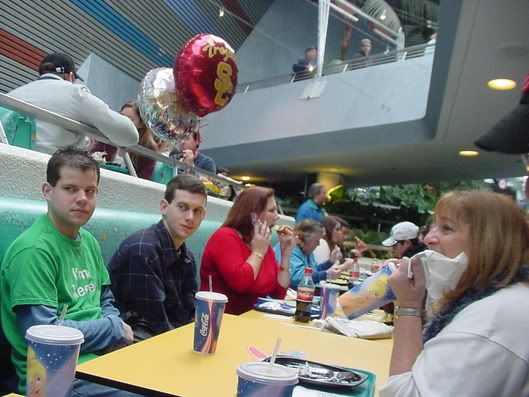 I found out that Morigoon and I have the same camera.
From there we rode a couple of rides till My BF and I needed a break.
Monday we wished we had stayed inside. It was like a mini Hurricane. The good thing was the park was empty. Most rides were walk on. the bad thing was, ... well.... talke a look for your self.
All in all we had a great time. Thanks to everyone who came out to meet me. I got my birthday wish, by the way.
A kiss from the
Man
Mouse I love.
Happy New year Micechatters.
Oh I almost forgot, Dusty in response to your comment that I had no words for, I'd like to say thank you, you too.:ap:
Margaret.