Hi, all! This is my first ever trip report, so cut me some slack. Also, I'm not photographer, I just use my point-and-shoot and sometimes my SLR (on auto settings, I use it for better image quality only because I lack any skills). Like I said, this is my first trip report, and my photos are uploading HUGE... I don't know how to resize so I'm sorry if that is bothersome. Finally, I apologize for my chipped nail polish haha
Since we knew this trip would be relatively crowded (we usually go on weekdays, plus it was Gay Days and Halloween Party days), we wanted to try and hit a few things that we have never tried before, and to try some new food!
We started our trip off (Oct. 4th, our wedding anniversary!) by checking at the ticket booths about any Halloween Party tickets being available. They confirmed it was sold out, so we went on our way. Our first stop was the Main Street train station to ask about getting a ride on the tender seat and the Lilly Belle. We were told the Lilly Belle was booked for the day trips, but to check back at 4pm (it was about 11am at this time), and to wait for the tender seat now.
While waiting for our tender seat ride, I took this picture: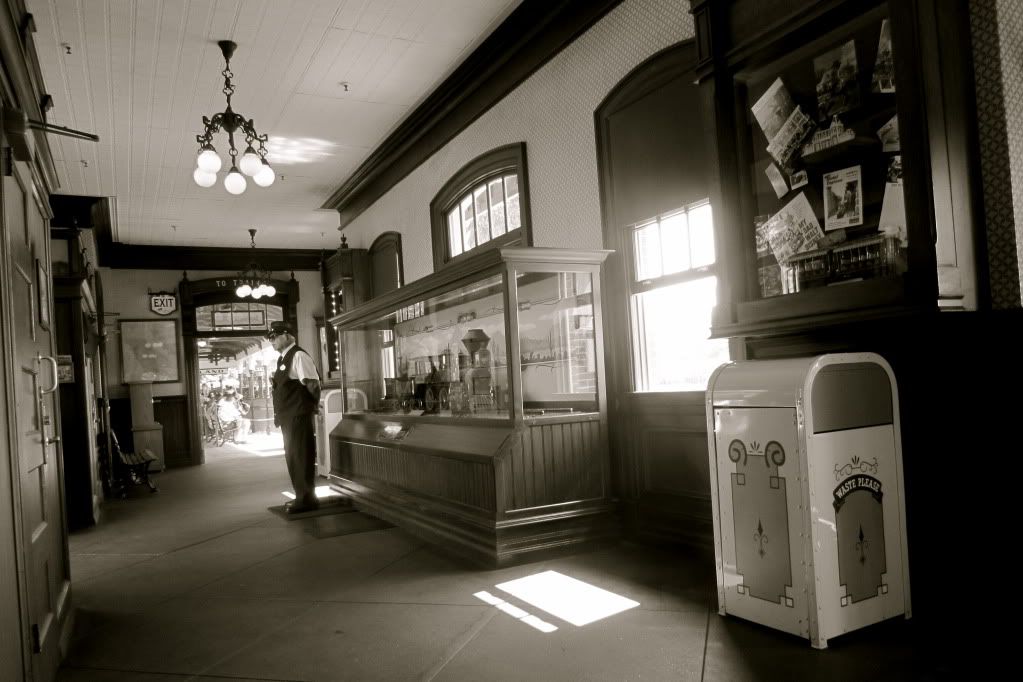 I thought it was kind of neat, and then you throw the black & white filter on it and everything just looks better! Yep, skills.... Right? Haha
Anyway, we finally got on the tender seat, and I have to say - it was REALLY neat!! I didn't think it would be nearly as fun as it was. My husband asked a million questions about how the trains ran, and both the engineer and the fireman were very happy to answer everything. I would definitely do this again!
After our tender seat ride, we headed to Rancho del Zocalo for lunch. We had never eaten here, and have heard mostly good things about it. We split the enchilada and carne asada platter - we both really enjoyed it and thought it was a great size to split!
After lunch, we went to the Mark Twain so see if we could get a ride in the wheelhouse. The castmember said we could, and asked us to wait for the next trip. Shortly after, she came up to us and apologized, saying she hadn't realized someone else had already asked, and asked us if we would be willing to wait for the next-next ride. We told her that was no problem. She thanks us for being patient and handed us these passes: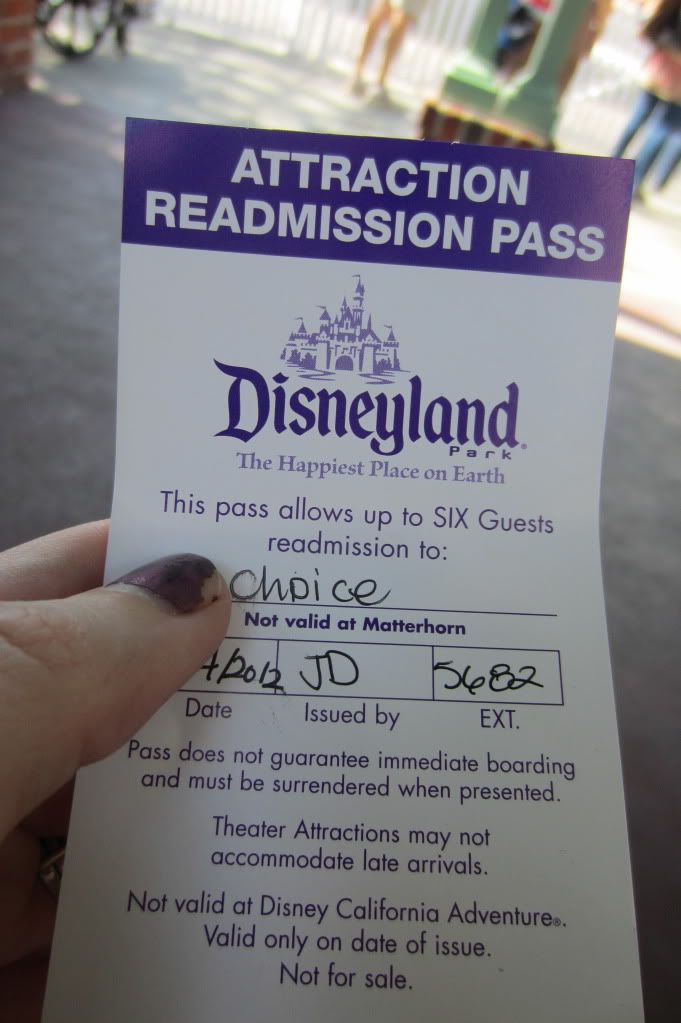 Awesome! So we waited for our trip on the Twain.
View from the wheelhouse: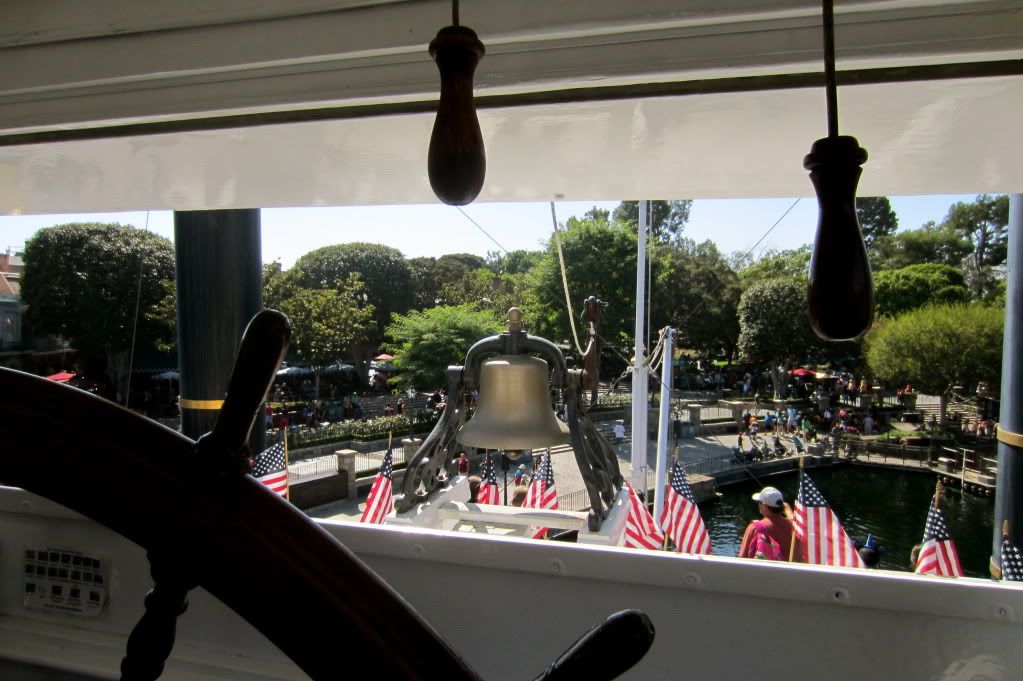 View at the back of the wheelhouse, the "old school fire system". The buckets collect rain, and you run out there and dump the buckets on fire. Wow!
We got our official certificates for being in the wheelhouse. It was neat, I'm glad I did it once, but it's not something I would be super excited to do again.
From there, we took a spin on Haunted Mansion Holiday, one of my absolute favorite rides.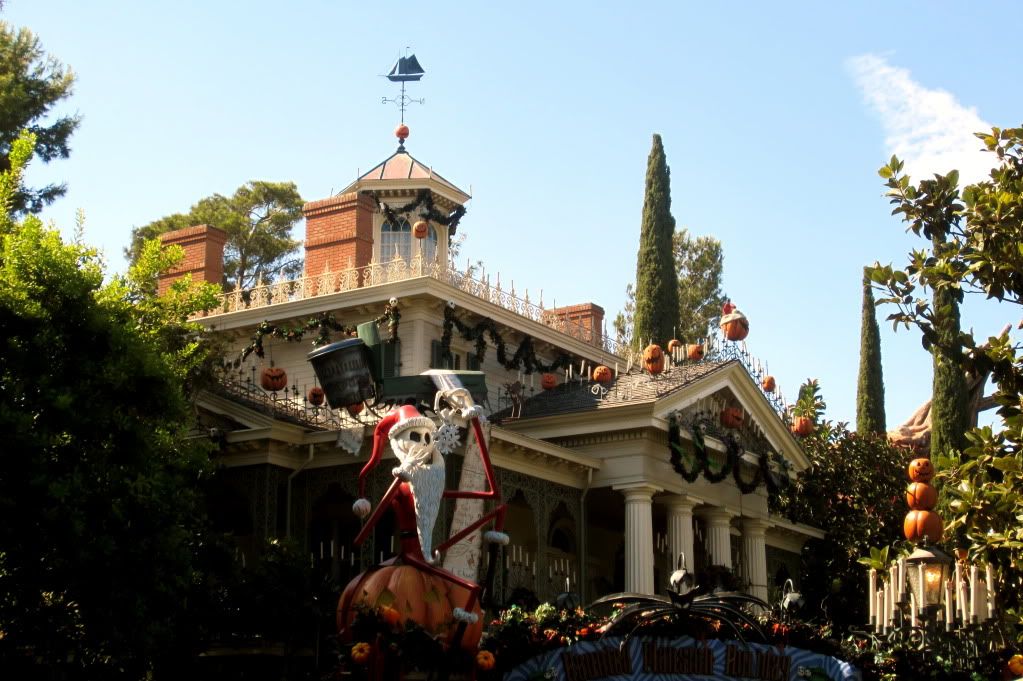 Then we headed to that Halloween jamboree thing at Thunder Mountain Ranch. We asked the CM who the villain was, and they said Cruella. I had never met her, so we decided to wait in line. After waiting in line, when we got inside, then conjured up the Queen. I had seen her many times before, so we walked out (frustrated). I don't know about you guys, but I really don't like the whole "wait in line for a "surprise" character" thing. Just show me who it is so I can decide if it's worth the wait or not! Anyway, at least there were these cute pumpkins: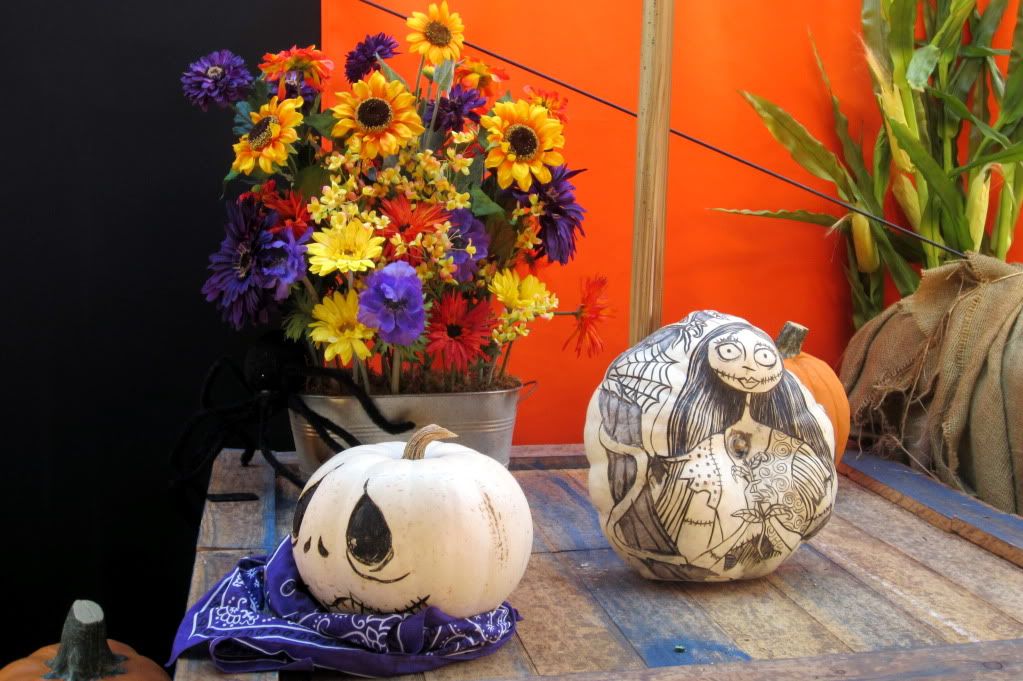 Stay tuned for part 2...