Cars Land was a little too realistic for me...
(Of course, this is really my friend Tomas driving us to Disneyland through L.A. traffic.)
After taking construction progress photos for over a year, I finally have a picture in front of the finished park icon :yea:
Also, I cannot overstate how awesome the trolleys are, and how much they add to the atmosphere. Ding ding! :thumbup: .
Photoshop retouched version.
The construction progress timeline you may have seen posted over in the Buena Vista Street/Cars Land forum.
Crowds?! At California Adventure?! Cars Land, what have you done?!?!?!?!?!?!
Seriously, it was so crowded, I had a hard time judging what I thought of the land. It was hard to see past all the people!
But I was very impressed by the initial look down the street (seen above). The way the painted the mountains to look like they're further in the distance is really cool.
Sadly, we didn't get on RSR. I was counting on Single Rider, but it was closed, and the standby wait was two hours. (We got to the park so late - ironically because of traffic, i.e. CARS - that would have made up about 1/3 of our entire day at the parks!) But we did get to watch...other people speeding by in the ride vehicles
.
Oh well...that's something to look forward to for next time...
Ramone's.
Luigi's. A tire store on a street in a small town...I'm so glad I left Grover Beach and drove six hours to see this
.
Hotels, hotels everywhere
At least it appears that way
Hotels, hotels everywhere
Nor anyplace to stay
The Cozy Cone Motel with the Hollywood Tower Hotel in the background.
Some of the decor at Fillmore's Taste-in:
One walk and short trolley ride later...
What a lovely sunset
.
The Frankenweenie display at the Animation Building:
Doing voices in Ursula's Grotto:
We also did the Beast's Library. This time, due to the updated characters, I got WALL-E, instead of my usual Flik. I must have really big, expressive eyes or something
. I also tried it again, but did a sinister expression for the photo, and answered the final question with the "have nice people for lunch" answer instead, to see who my "evil side" is. I got Scar...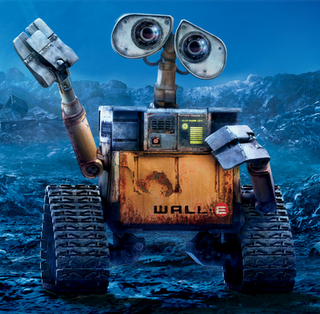 Quite a contrast, eh?
Mom posing with a classic car outside Oswald's:
I found out a co-worker used to work at "small world" in 1984, when she was in high school, so I took this picture for her.
Space Mountain: Ghost Galaxy.
My eyes are closed for the flash, Tomas has his usual unfazed expression, and note that Maxwell Smart is sitting in the row in front of us!
Going on this trip means I finally got to finish this video that I started three years ago - a parody of the Happy Working Song from Enchanted, about the DCA remodel: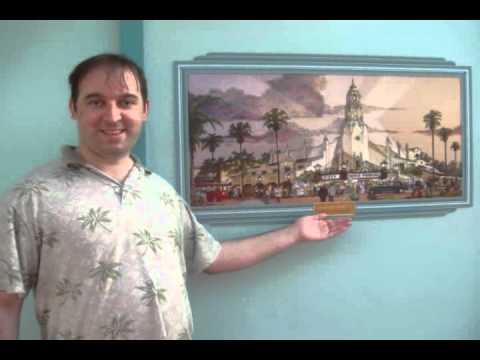 ...which is also being discussed in this thread:
http://micechat.com/forums/disneylan...a-remodel.html