First off i met some amazeing peepole on this trip and they did so many things for me to make it more specail then it chould have ever been so thank you all who came out to the park the faces i didnt expect to meet and the ones we planed on so thank you now brace yourselfs this is a long one cus i plan to cover my whole visit and all the dirt everyones been bugging me about
December 27th
I Flew into lax about nine am my parent's were there to greet me and then we got into the rental car and got lost going to universal i mean we made a very late arriveal at universal arriveing about 1130am how did that happen i flew in at nine 30
lol anyways here's some photos i took from universal
btw i love the new mummy dark ride
Oh and whats with there tree its kinda boreing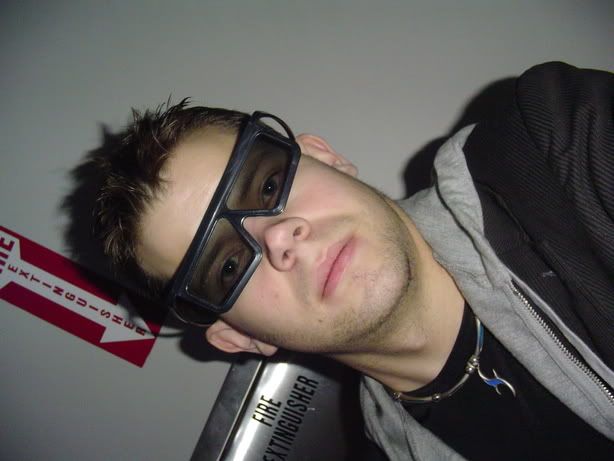 This is war of the worlds sets how fun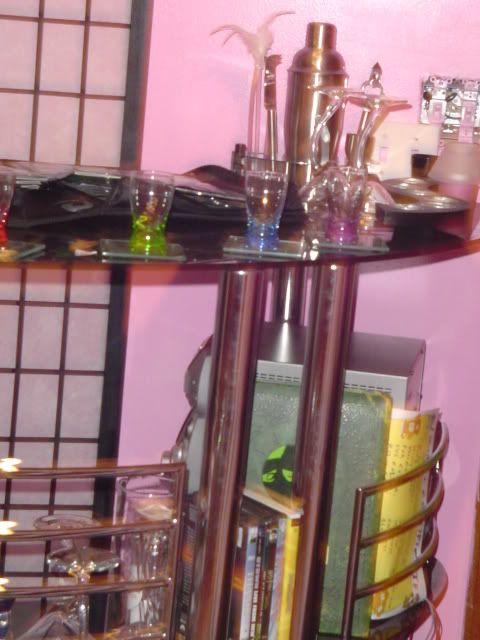 I Took a pic of the tree but it doesn't want to upload, Ok moveing on
December 28th 2005
I Finally hit disneyland right off the bat i draged my parent's over to dca so we chould ride mike and sully to the rescue this is where my mission for ross to talk to me begain however no matter what i did it so did not work and she refused to say anything to me, after that we did soarin and then we went back over to my main love disneyland
i took tons of photos of me of course and we did all the fantasyland rides, Pirates and hmh and we got on small world before they closed it for the fire works it was an awsome day and i ate a turkey leg lol
so here's some of the pics i made my parents take of me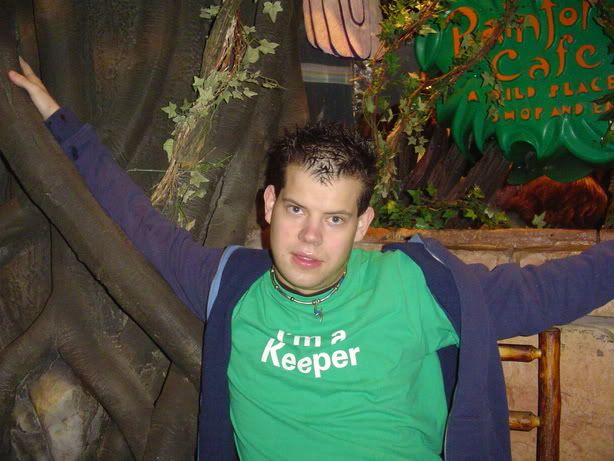 Me at the rainforest for breakfeast/lunch
What can i say i love big balls?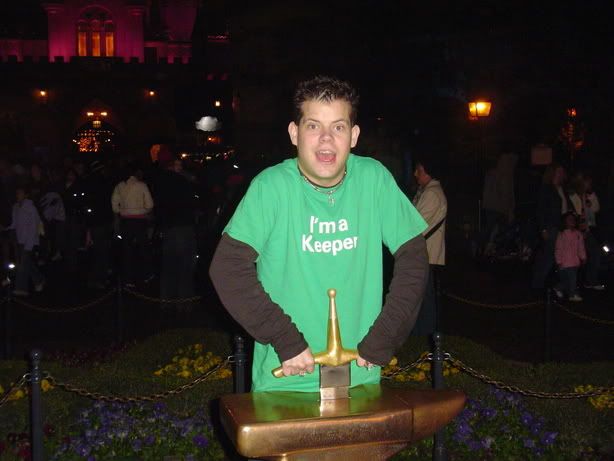 why wont this sword come out im the choosen one
December 29th 2006 - Please note the details of my bday are still kinda fuzzy lol cus a certain someone,
So i went to knotts for lunch damn parents idea it was pretty damn gross what happend to that place it used to be sooo good, Went out shopping with my parents and bought a la cell phone that was a very exciteing moment as many got text mesged and confused from thus number
Then i got a call from a micechater yay! little did i know just how close me and thus person whould come CaptPhoebus called and said happy bday and then invited me out with a group of him and his freinds clubbing out to a club in weho called tigerheat me i jumped at that chance and met him outside rainforest cafe where we got in his car and drove to in and out then to his freind johnnys house once are ride showed up we went off to his freinds agents apartment in we ho where me and my second love met again my god open bar and big bottle of vodlka and my bday big reason for me to drink long story short i got wasted and went to the club where we took the now famous prom photo and question how do i always end up shirtless at a bar?? and danceing with fag hags?
If anybody want's to see thus photos you must pm me since they aparently caused a stir lol
December 30, 05
I Meet Mickeysgirl over in tommrowland her and pinky made me laugh all day long and we had tons of fun we took her on rides that had dips and missinformed her of these dips and she freaked out lol which made it even more fun here is a photo she forgot to inculde in her trip report which is of me and bruce from nemo like momma like daddy eh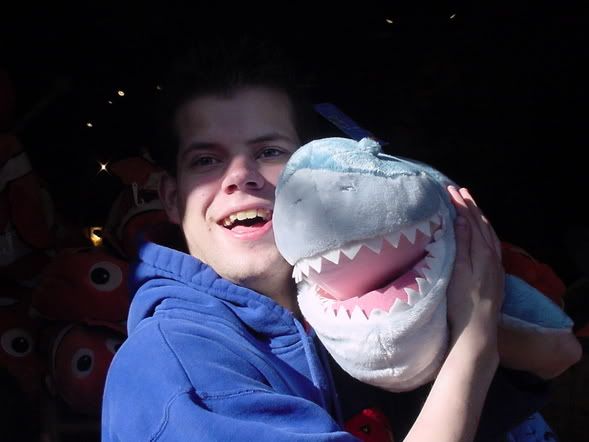 Wow who knew i lived in the big blue....Fish are freinds not food
December 31st,
So mickeysgurl aka margret tells me to meet her at the hub at 8 am sharp, Oh no you diddnt just stand me up i get a call from her around 1030 am her alarm " diddnt go off" hello love where were you earlyer non the less we go off to hungry bear where she bought me lunch aww loves ya margret pinky didnt join us today she had about all she chould take and needed a day of rest we really broke her in disney style or in our case micechat style guess who phoned while we were there that handsome devil Chernie who finally made it to the park we watched him eat cus we already ate
then we all ran off to find leanne whom is part of superk's entourge and yes i can't spell so drop it we went on some rides with them stole a garbage bag went to the tikkii room rode more rides then we went to grab a bite in new orleans where we met up with crazylegs love ya, tic toc his wife whom i dont think i got a name for and broeno i think i don't know we ate and All the way froom vegas some tall god like creature we call superk was there
went on some more rides he took photos of us and we went on a search for hats and horns i seen alot of the park that day lol we went to mainstreet and watched the fireworks but not before they got me talking like julie andrews for the rest of the night dun dun dun after the fireworks i parted from the group to go to the bathroom and to go get matt aka CaptPhoebus
Matt and me thought mainstreet was a bit to packed so we headed over to dca where the sparks and fireworks soon hit this is the moment i realised i was geting pretty damn attached to matt and at midnight our lips locked and not only the fireworks going off around us it was like we were the only too there and it was def a moment that changed our realationship in my eyes that is you'd have to ask him
Jan 1 06
My first micechat meet with anxioty and nervousness i arrived late via monorail red and i saw the bob! wait that should have been mentioned earlyer my bad yay for the bob, Neways first micechatters i ran into were fishbulb and villainsfan it was such a joy to see you guys they grabbed my pass from me and went to go get us fastpass for space speakin of which nobody did except me and matt what up with that then we went off to pizza port for lunch with the crew which was villainsfan,dustyone aka dusty, wheres barbie cus it was her idea who didnt bring barbie but s he did make it up to me, goonie aka moorigoon, mickeysgirl her freind pinky,fishbulb,villlainsfan i think thats everyone im sure i missed someone oh and that adoreble boy matt whom if anybody was there totatly saw something there between us :d and we Sunk piraites yay!
neways we went on some rides mickeysgirl and pinky went to inoventions and left us to go to dca oh ya and aladdin was there to my bad i really enjoyed my time with all of ya'll at the meet and later me and matt went to dinner at cali kitchen yum the company wasnt bad ether hehe kidding
Monday Jan 2nd
Bascily went to the beach with my parents was going to go to blue byou with mickeysgirl and pinky but i didn't wanna brave the rain a 3rd day in a row, Then got taken to a place called hamburger marys with matt for a drag show yay how fun was that
Tuesday Jan 3rd
Went shopping with my mom during the day and met up with a great joy it was Wolfy and the wolfette we went over to dca becuse disneys lines were nuts why was everyone in the park here is some photos of the lines also something very amazeing happend Micechat worked it's magic again and now has a new couple in the mitz of it all you guys will probley see alot of me he took me out to dinner and then off to the beach it was a day ima never forget and i had a hard time saying bye to wolfy and wolfette you guys were awsome oh and speederscout was there to
Jan 4th
It really felt like i was leaveing a big part of me behind as i boraded the plane i thought of all you wonderful pepole i met nad how much cali is really my home so im gonna be out alot more, As i went to the park since i had a bunch of fastpasses to use i took these photos hope you all enjoyed my trip report and micechat makeing love happen again its in the air and here's the last of my photos you wanna see more pm me i may post some