I finally found a friend with a friend, etc. who finally got me in. The big day was Veteran's Day, November 12. I made it into Club 33!!
My wife, Jennifer and I got in a couple hours before our reservation and enjoyed some quiet Disneyland time without the children for a change. At noon we were by the "secret door", waiting to be buzzed in.
Since my brother-in-law, David managed the miracle work of getting us in, I let him do the actual buzzing.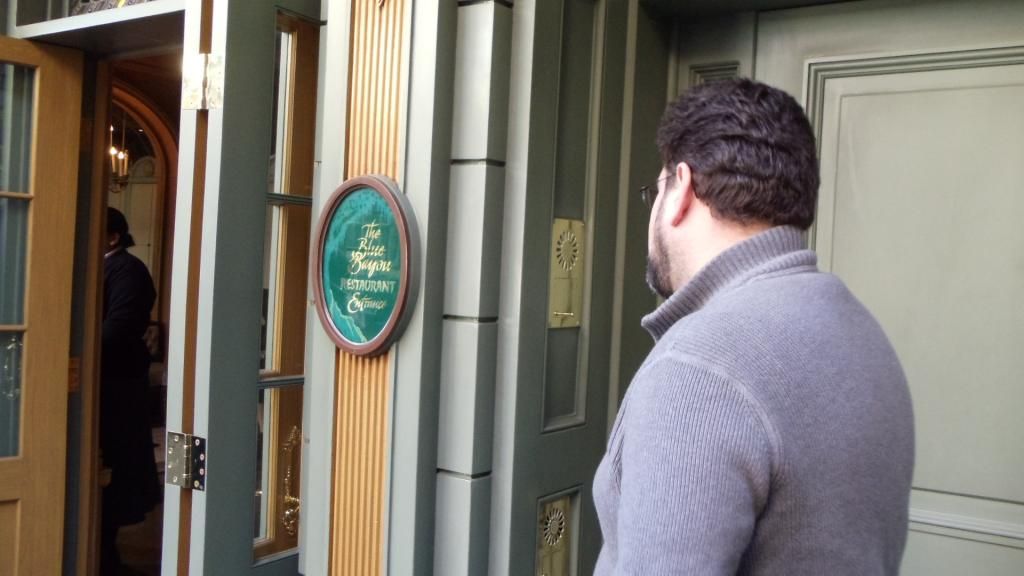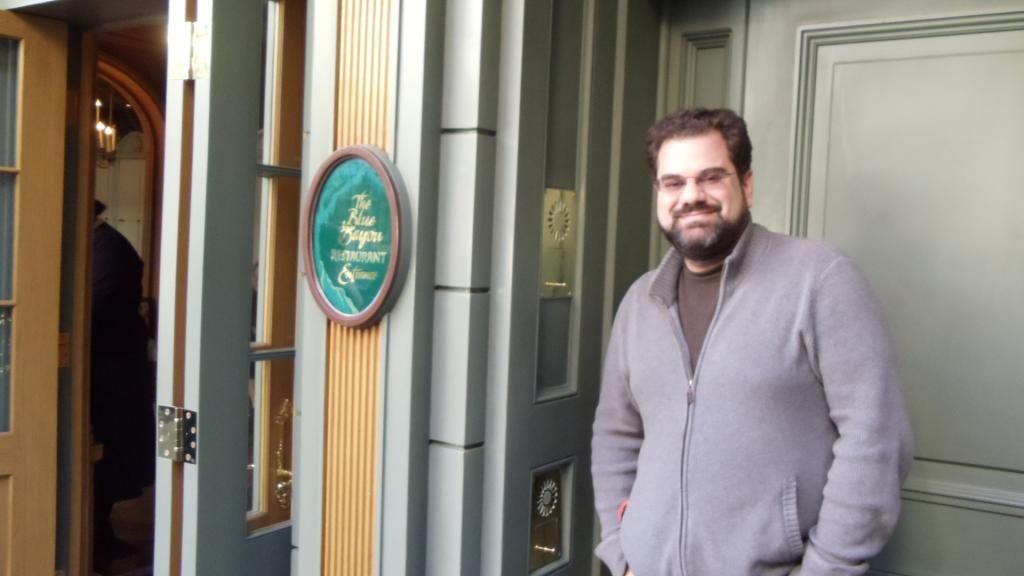 Finally, the actual moment!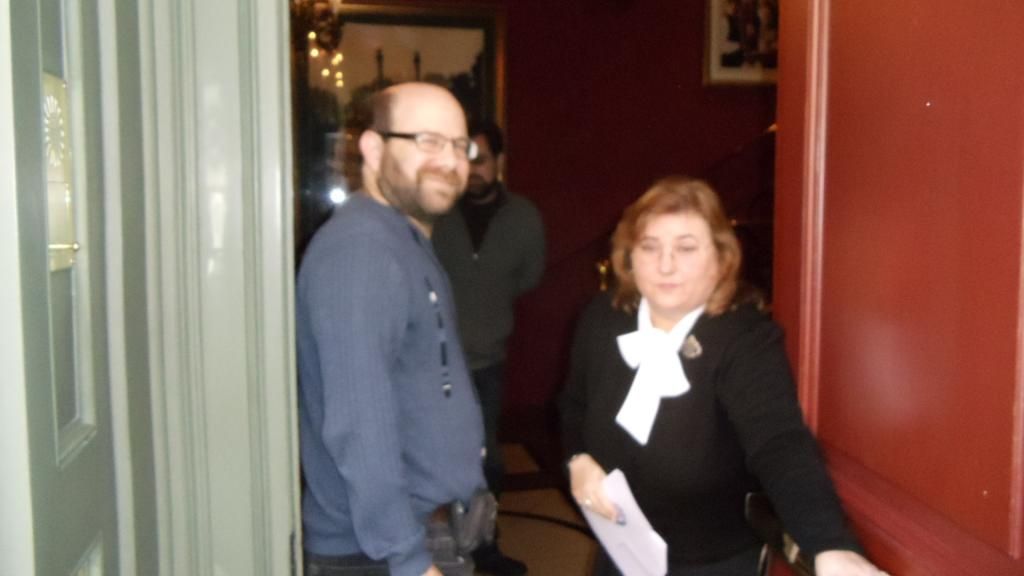 We saw that stairway, but had to take the elevator.
But a few photos first in anticipation.
David and Lindsey seemed to be a little more calm about it than I was.
Upstairs, it was just like I imagined it would be. Especially since I've seen so many photos on Micechat.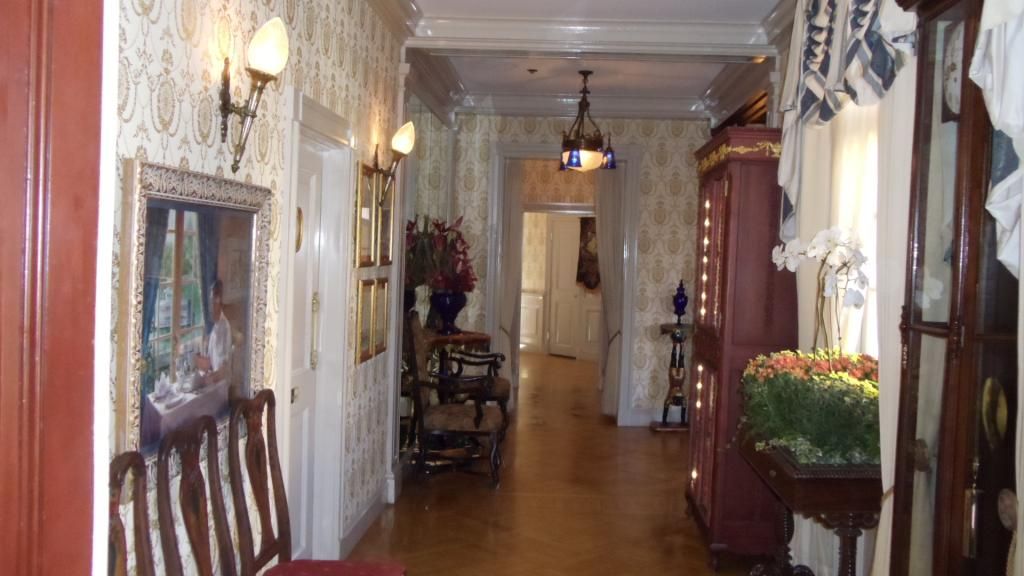 This was the view I HAD to get.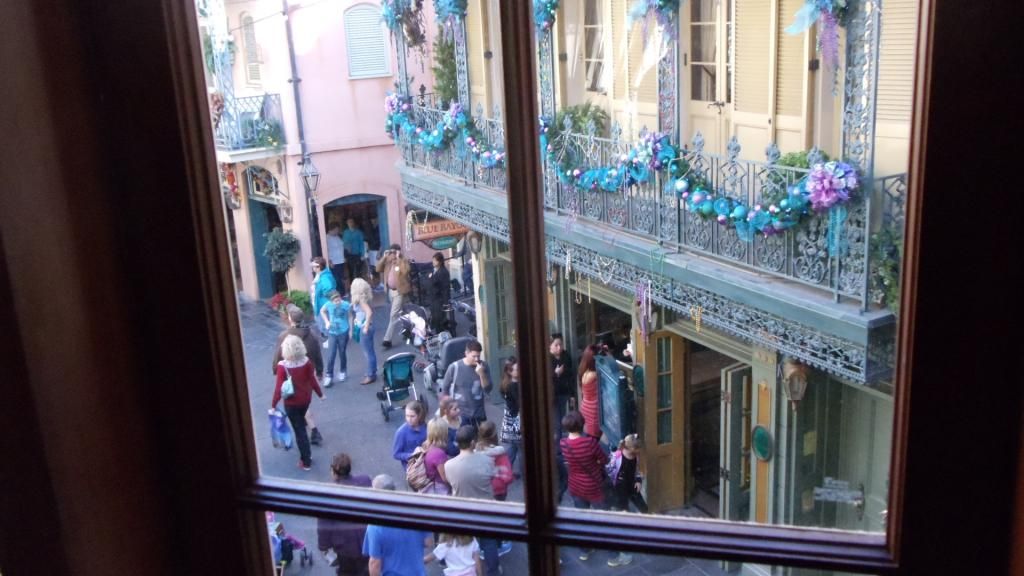 Our waiter, Robert (whose name I pronounced in the French manner, "Roh-berr") was my new best friend, since he brought me about the best piece of steak I've ever had.
Even the plates were classy.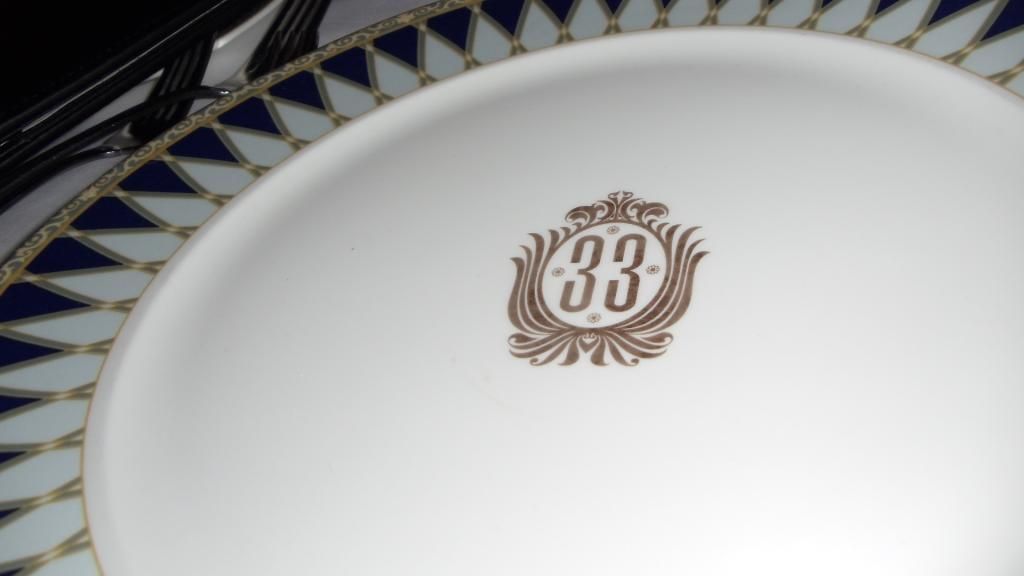 A real big deal was stepping out on that balcony. "Hello down there, all you envious people!"
Well, I didn't really shout that, but I sure loved pretending I was a somebody for a change.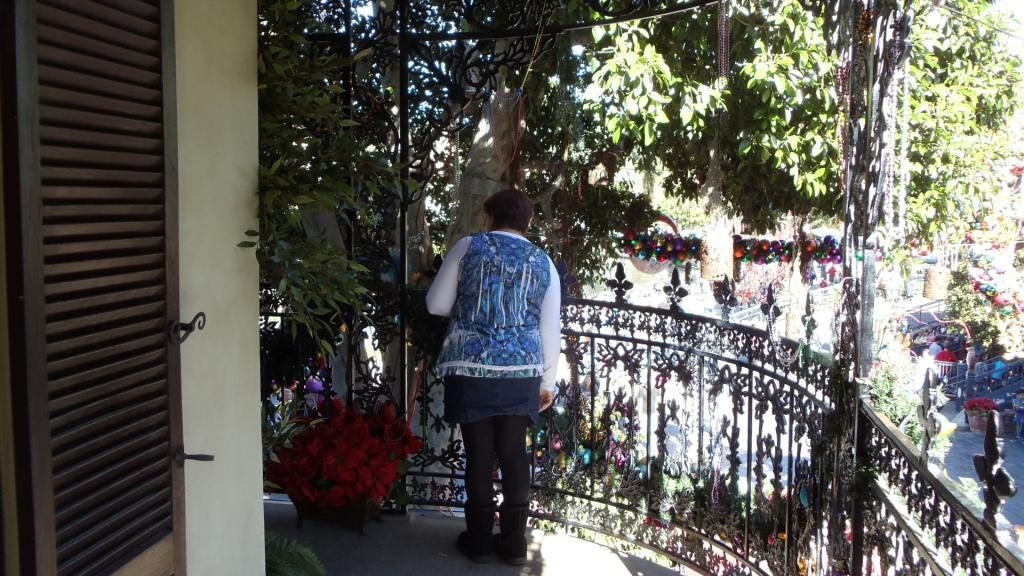 She played it cool, but I know my wife, Jennifer was enjoying herself, too.
Even saw the famous microphones in the chandelier.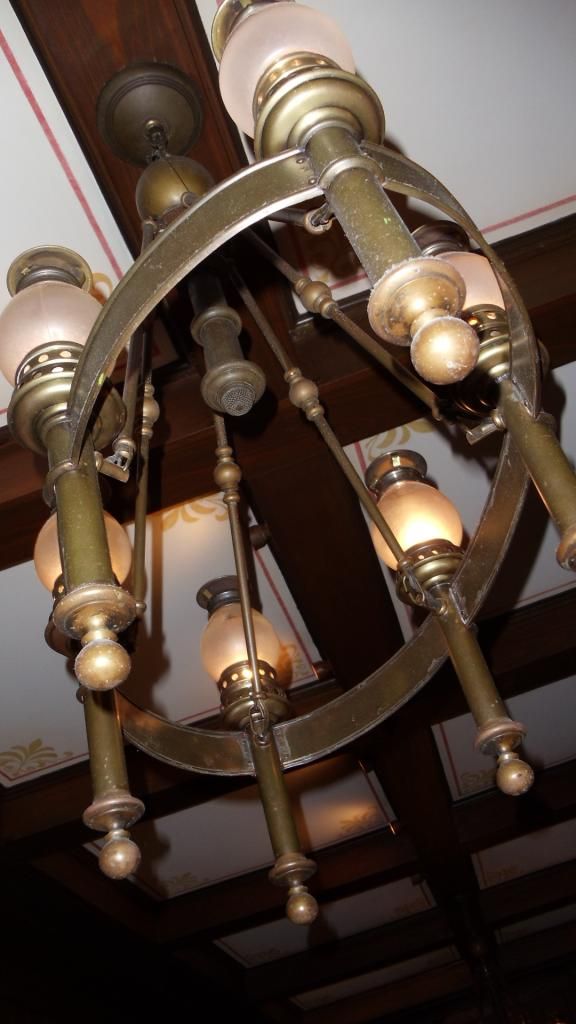 That food was incredible.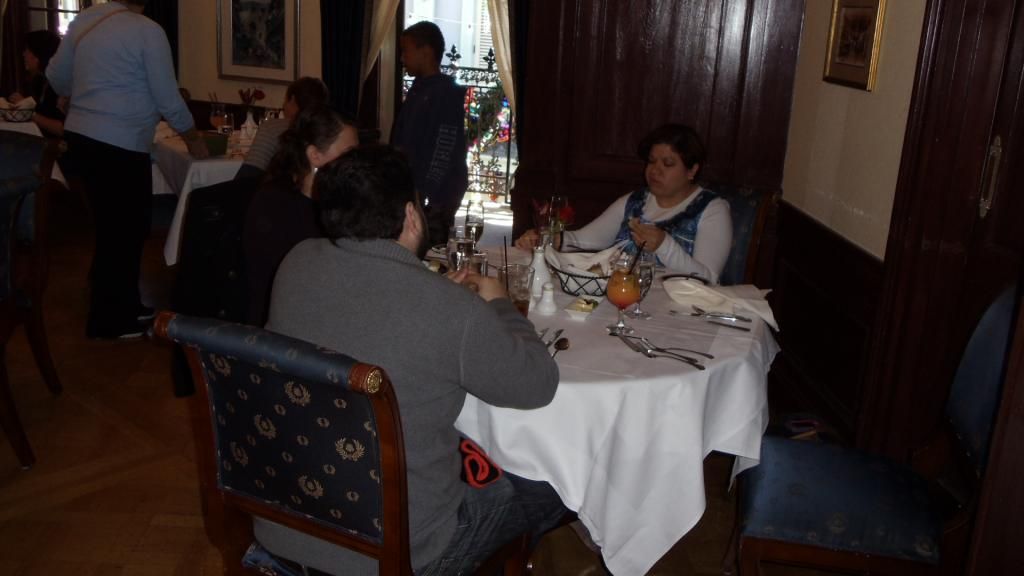 I also loved the harpsichord.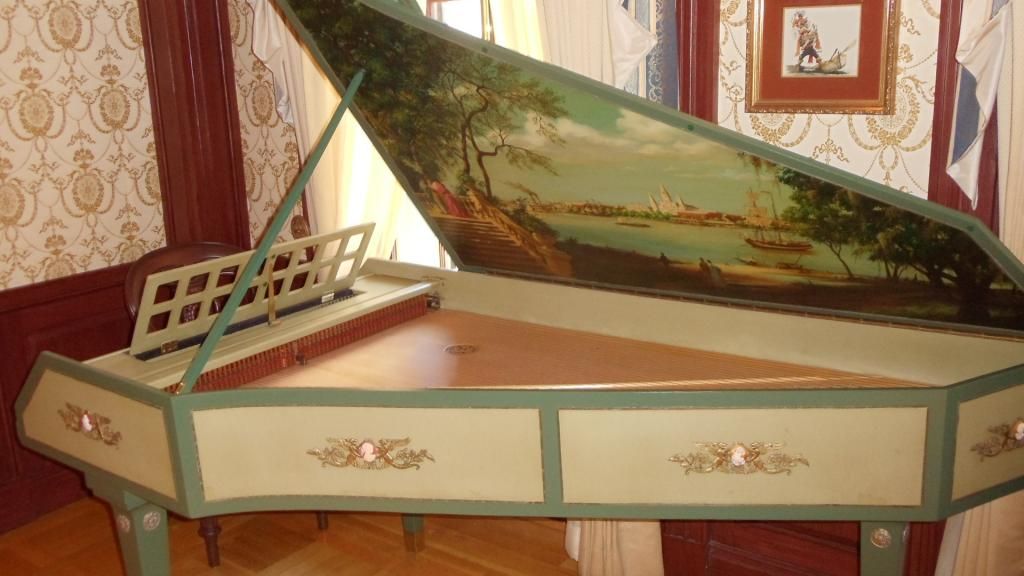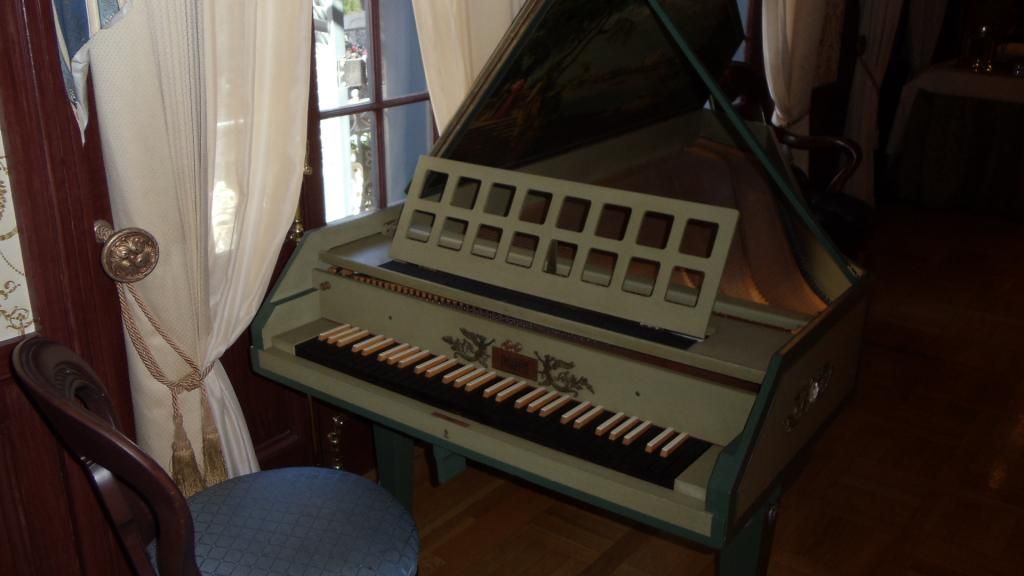 Jennifer and David play a little, so they took a turn at the keys.
Couldn't leave without one more visit to the balcony.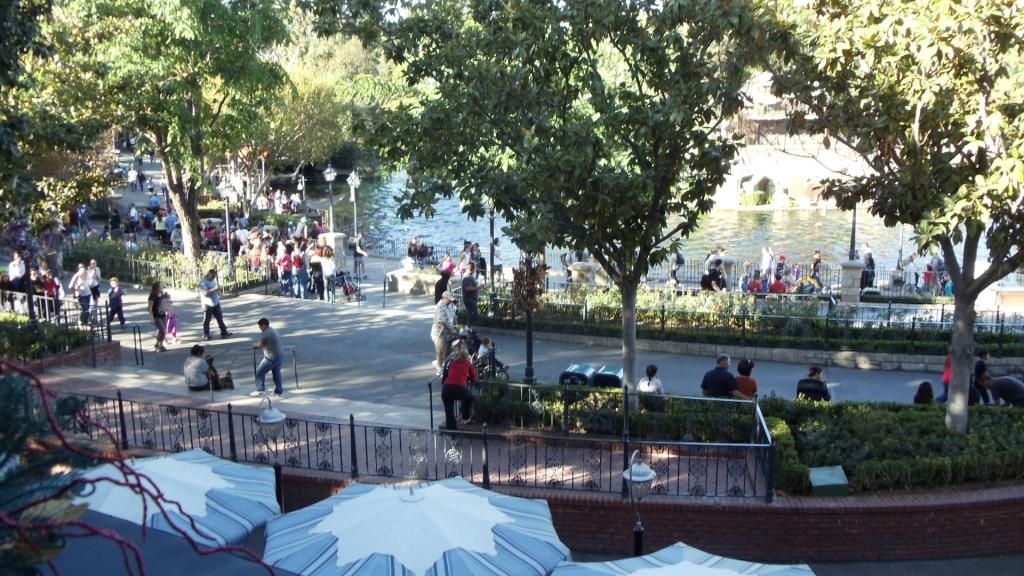 It's not something we'll probably ever do again, but it was a great experience that we'll remember for a long time.
Officially, I really need to thank my brother-in-law, David for making this happen. And for the record, his girlfriend, Lindsey is a pretty nice person, too.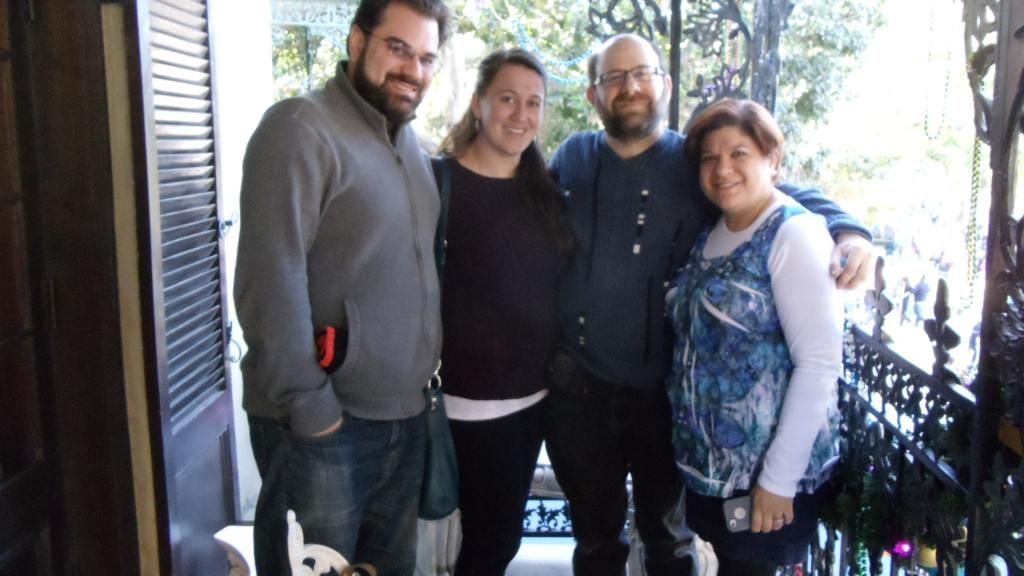 From this spot, we could almost see where we got engaged all those years ago. Yes, it could be quite romantic.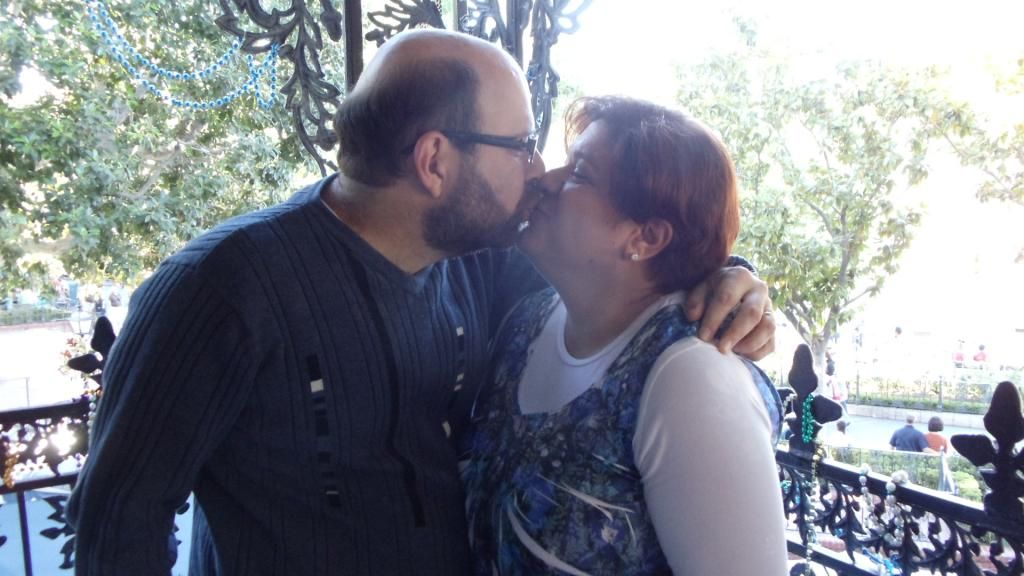 A few observances. Although it was the MOST EXPENSIVE and classy place I've ever been in, at no time did the cast members make me feel like I didn't belong or wasn't welcome. Or not "good enough" to be there. They were accomodating and polite, and seemed to take great joy in knowing how important this event was to people like me. So they, too, should be commended.