Hi, all! Sorry for the delay, I was having issues accessing my photobucket account (I guess they're testing a new version of the site?). Anyway, here's a flashback to Halloweentime for your viewing pleasure!
So this trip was a last minute surprise for my birthday. My husband was supposed to be on a ten day deer hunting trip (his first ever), but he ended up getting his deer the morning of opening day so he came home early to take me to my favorite place to celebrate my 26th birthday. (Best husband EVAR if I do say so myself!)
*This was also the trip that we brought Flat Stanly along on... I don't know how to link posts, but if you happened to have seen that TR, you may see some repeats.
We started by taking a picture in front of the ever so important sign: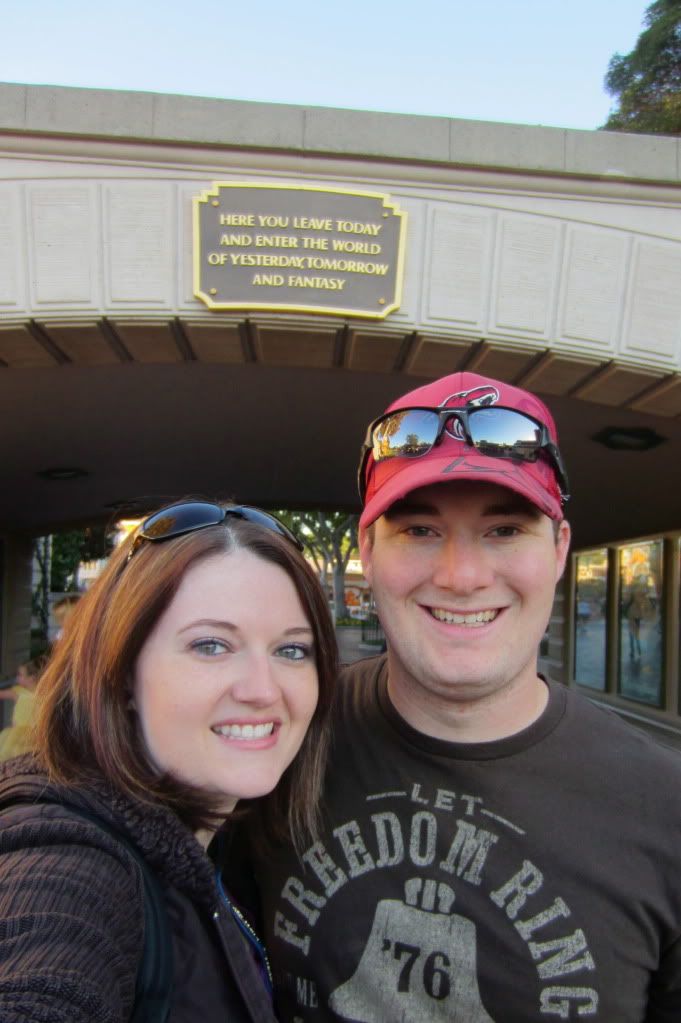 One of these days I'm going to find a replica for my house
LOVE Halloweentime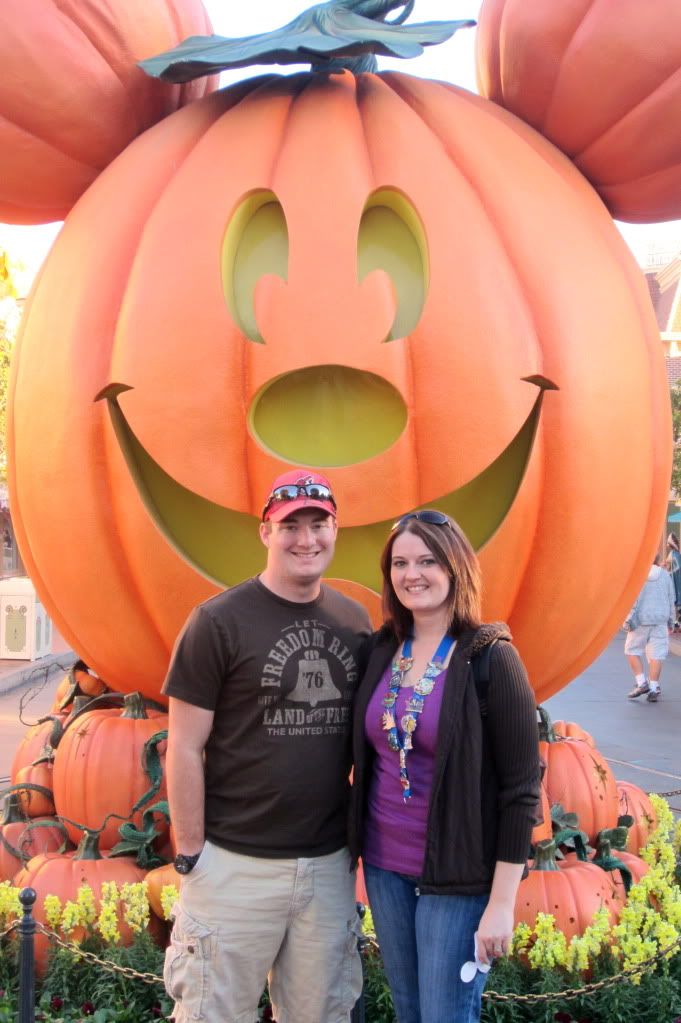 The grotto. I don't know if I've always missed it, but we got to watch the little music show where the fish spin and such... very cute. As usual, we had this area to ourselves.
Making a birthday wish (What more could I wish for?)
The park seemed EMPTY this morning
Had to get a picture with Jack since there was no crowd (and Flat Stanly)
My husband took his first ride EVER on Screamin'! Normally I have to ride this by myself or with a friend that we sometimes meet up with. SO PROUD!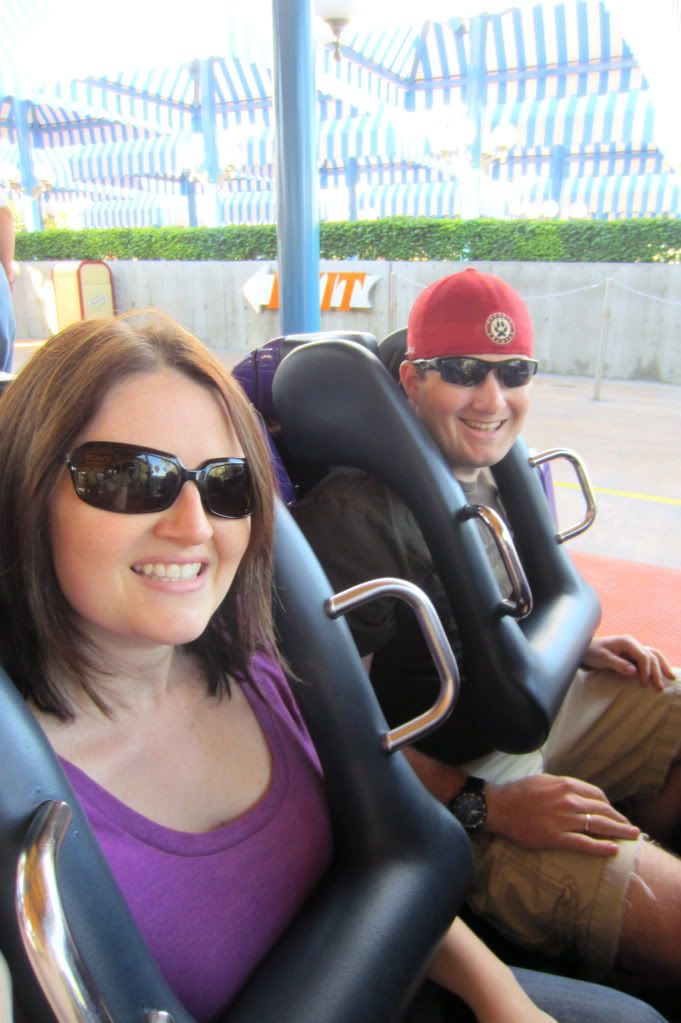 We then shortly went on his second ride. I think I've converted him!
Fun Wheel photo op
First ever time going to Trader Sam's (thanks to someone's TR a little while ago!) I had the Piranha Pool. Delicious!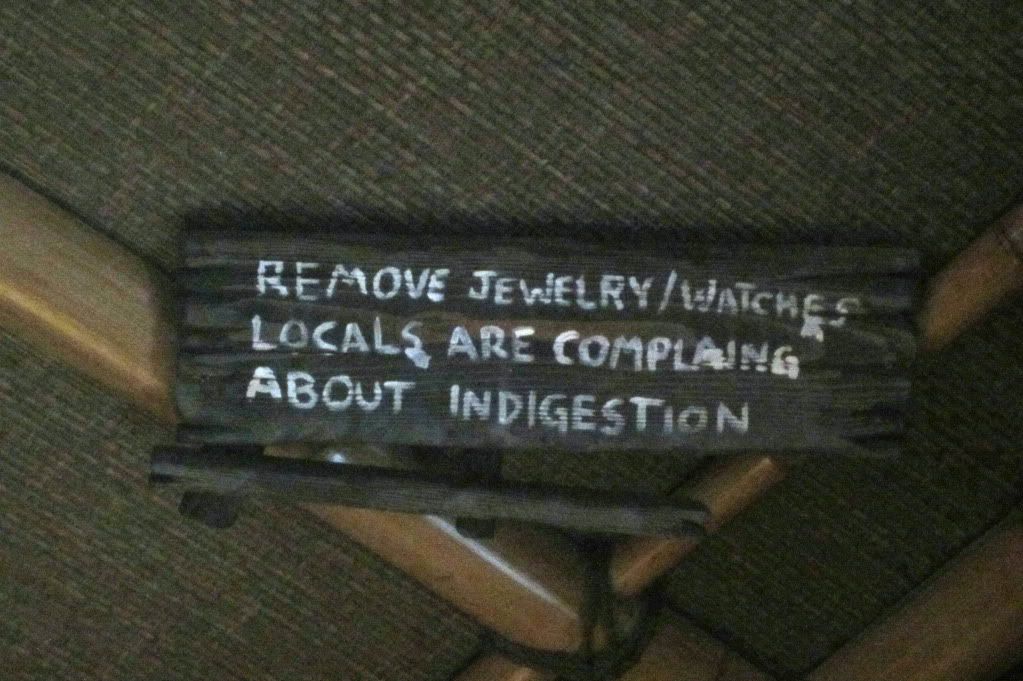 Chip & Dale (and Flat Stanly)
Tried a Chili Cone Queso... I wasn't really impressed. Neat idea, though.
Time for the Halloween Party!! I had a different costume planned, but after walking by this dress in the window at the park, and then finding the original Mouseketeer ears in the park, I completely changed my plan and ended up with this: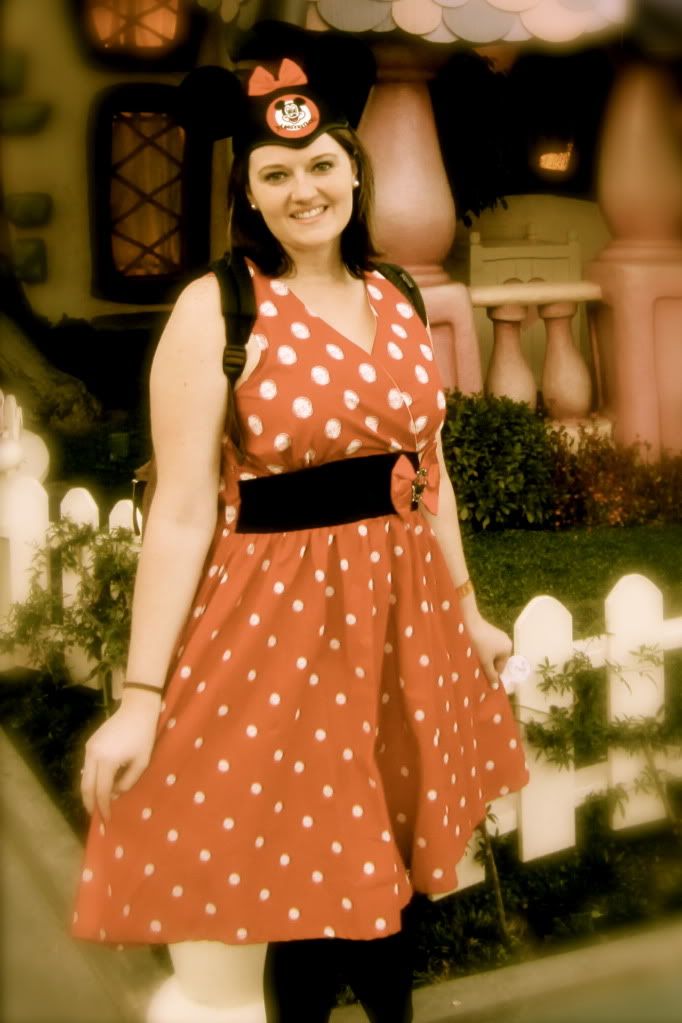 My husband was all about comfort (and we're cheap), so he wore scrubs from work. It was funny, we got more comments on his "costume" than anything!
Before the party, we rode a few rides and met Mickey.
At the party, we spent our time trying to get pictures with characters we rarely/never see. We didn't do any trick-or-treat trails or rides (since we don't care about candy and rode the rides already)
Cruella was the most interactive. We went back and forth on insults, and she got me everytime. It was hilarious! I do wish she would stop for a second to take a picture, but oh well. She did a great job.
Jafar and Frollo were very flirty. Lots of fun!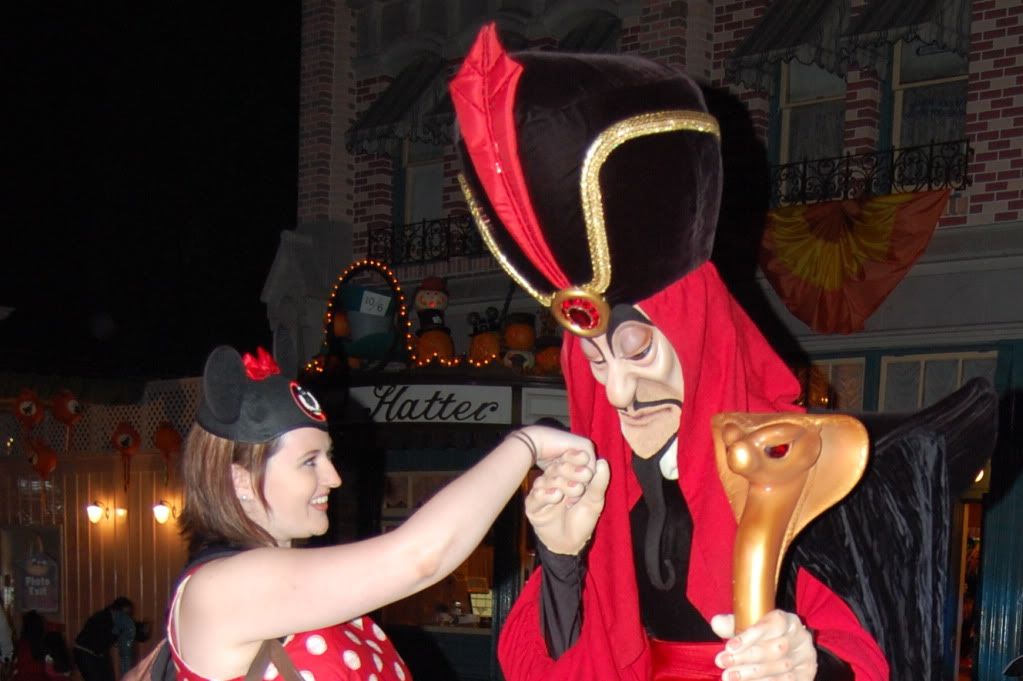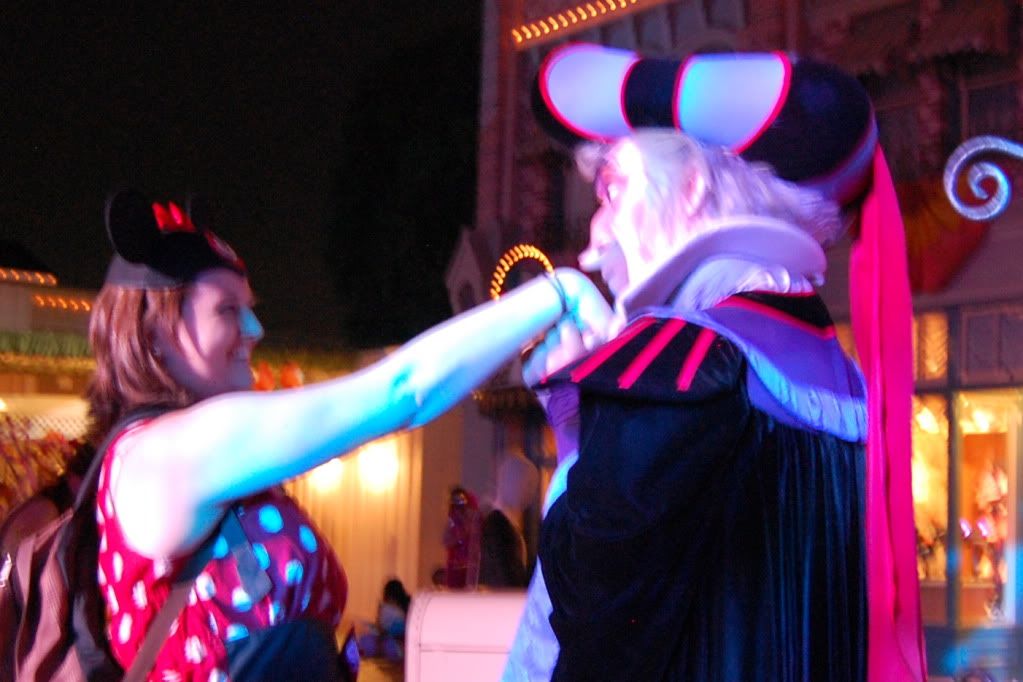 And the character who has been on my wish list for YEARS!!:
I was pretty disappointed with the quality of the photo the CM took... but oh well. Still so excited to finally meet her!
We got dinner at the Plaza Inn, where I finally tried the chicken everyone posts about: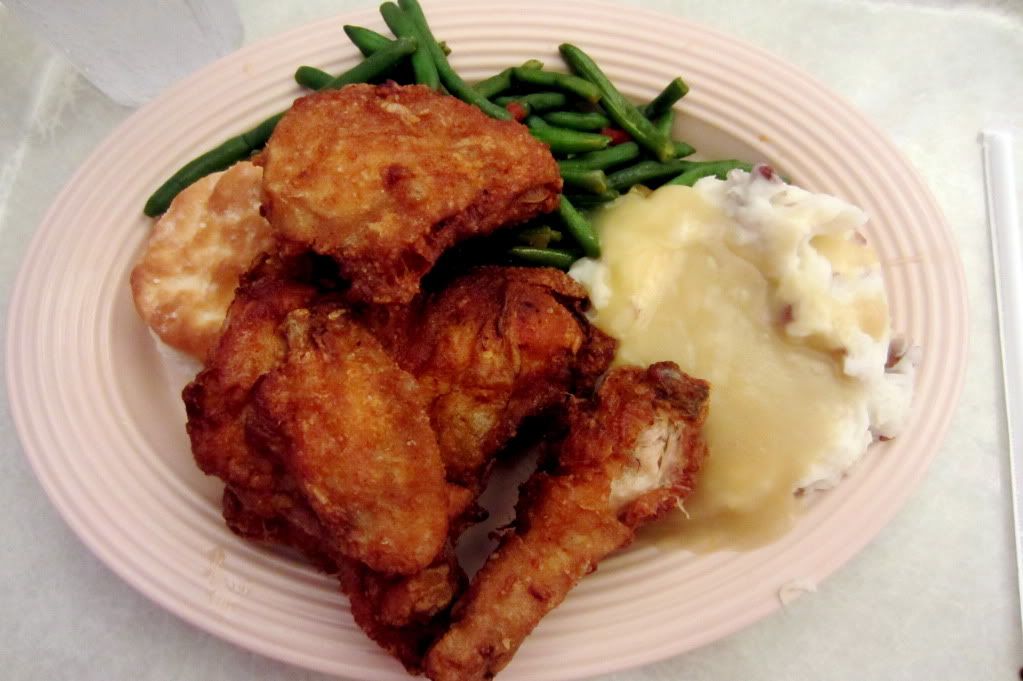 My husband had the alfredo with carrot cake: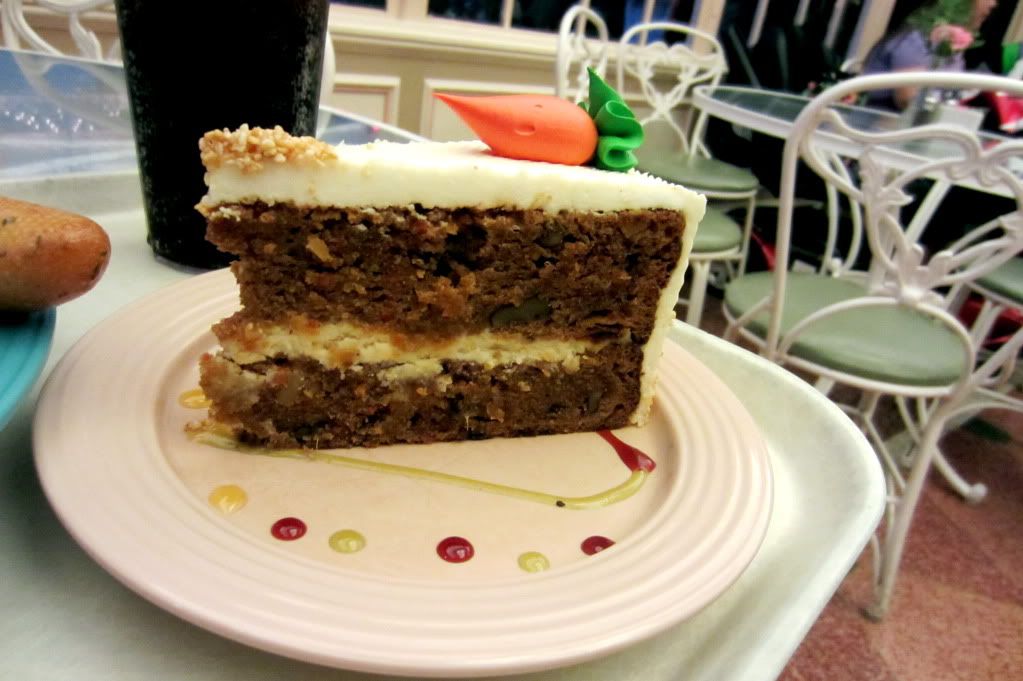 We were both pleased with all of the food.
The decor and atmosphere were really neat. It felt like a different park:
And the fireworks were AMAZING. My feet were killing me waiting for the show, and I was about ready to saw forget it and leave, but I am so glad we waited. It was worth every second of pain. I took some pictures with my phone camera that I can hopefully load up later...
Anyway, Day 2 is a little anticlimactic after the party.
Breakfast at the Jazz Kitchen Express in DTD
Breakfast burrito was nothing special
My breakfast sandwich was very disappointing... the sausage only occupied about half the area of the bun, which was a hamburger bun... for a breakfast sandwich? I'll pass next time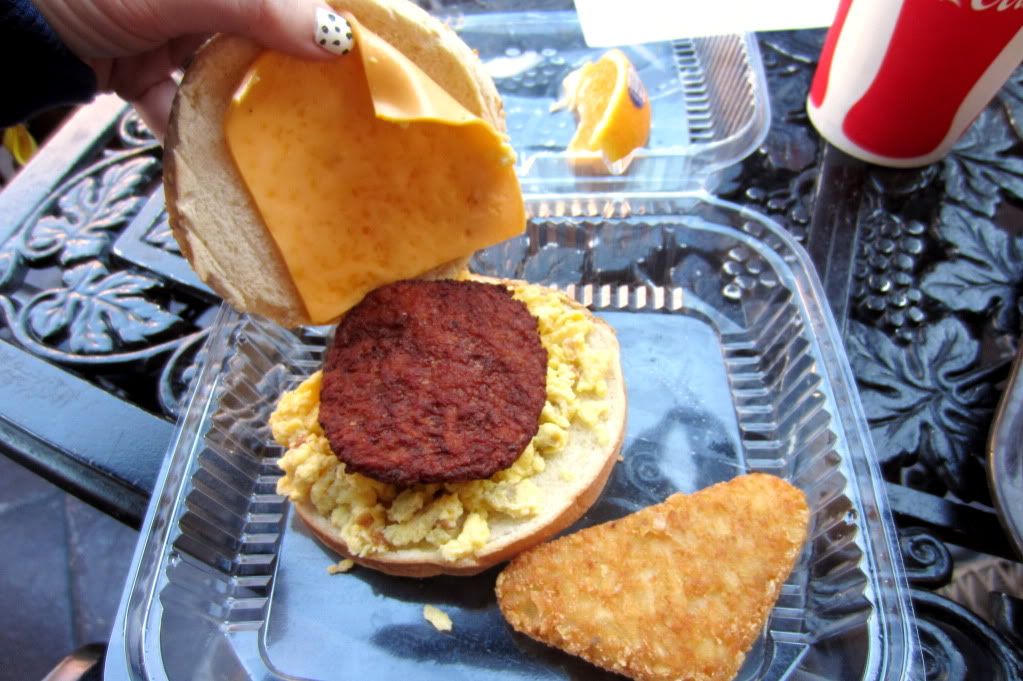 We also got beignets and enjoyed sharing our powdered sugar mess with the birds. There were dozens of them around us, which we happen to find delightful.
We went to the Starcade to see if what I read about a Wreck It Ralph meet and greet was true. It was!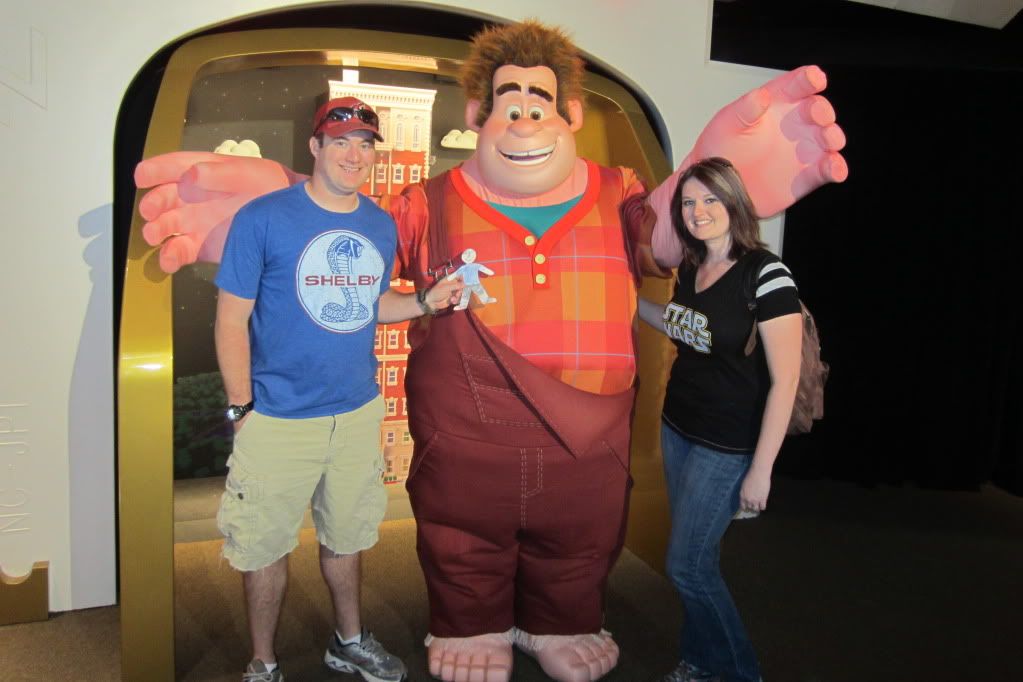 I also HAD to see Cinderella's new dress (see how much of my trip is now affected by Mice Chat?! Haha)
I personally think this dress is a huge improvement. I love it!
We tried "It's Tough to be a Bug" for the first time and LOVED IT!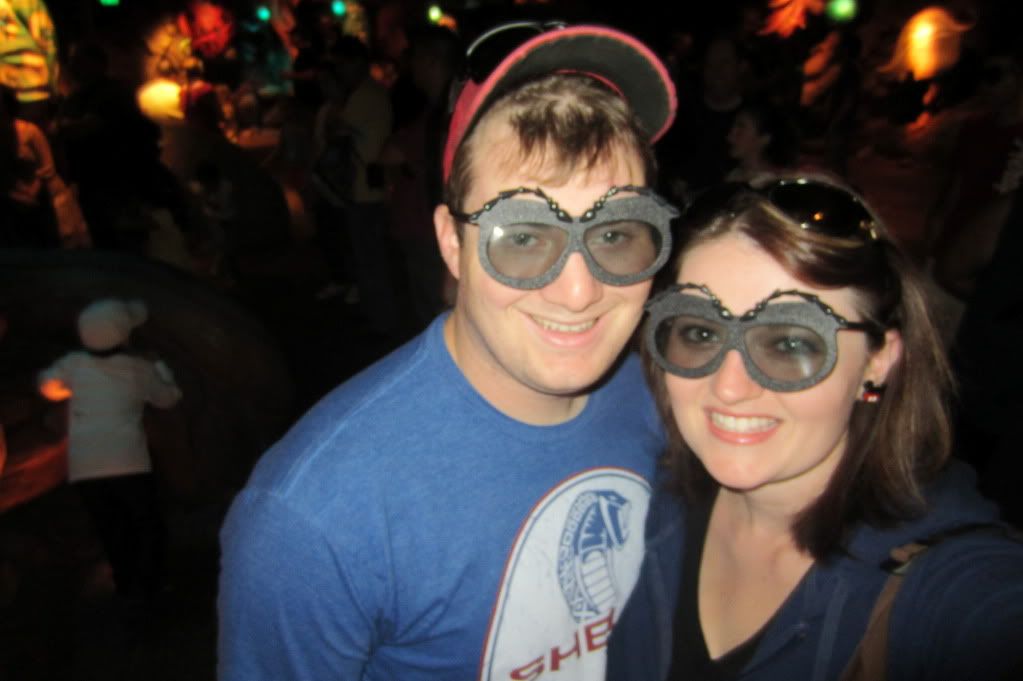 On of our favorites: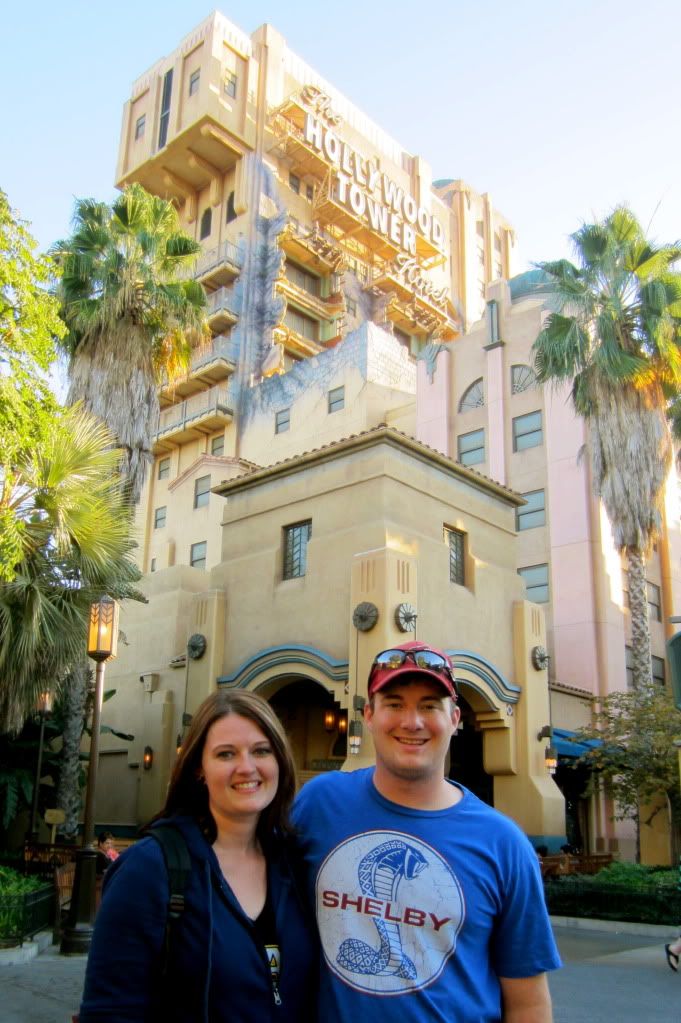 And that's all for now, folks!
As you can see, we have no set plan when we visit and just randomly go wherever we feel like. I also noticed we spent more time in CA adventure (not so much Carsland) than we had on previous trips. It's growing on me. Disneyland will still always be first place, though. :-)
A few more weeks until my trip with the newbies!! Be prepared! :yea:
---------- Post added 11-23-2012 at 09:03 AM ----------
Uploaded some photos from my phone:
Halloween Fireworks: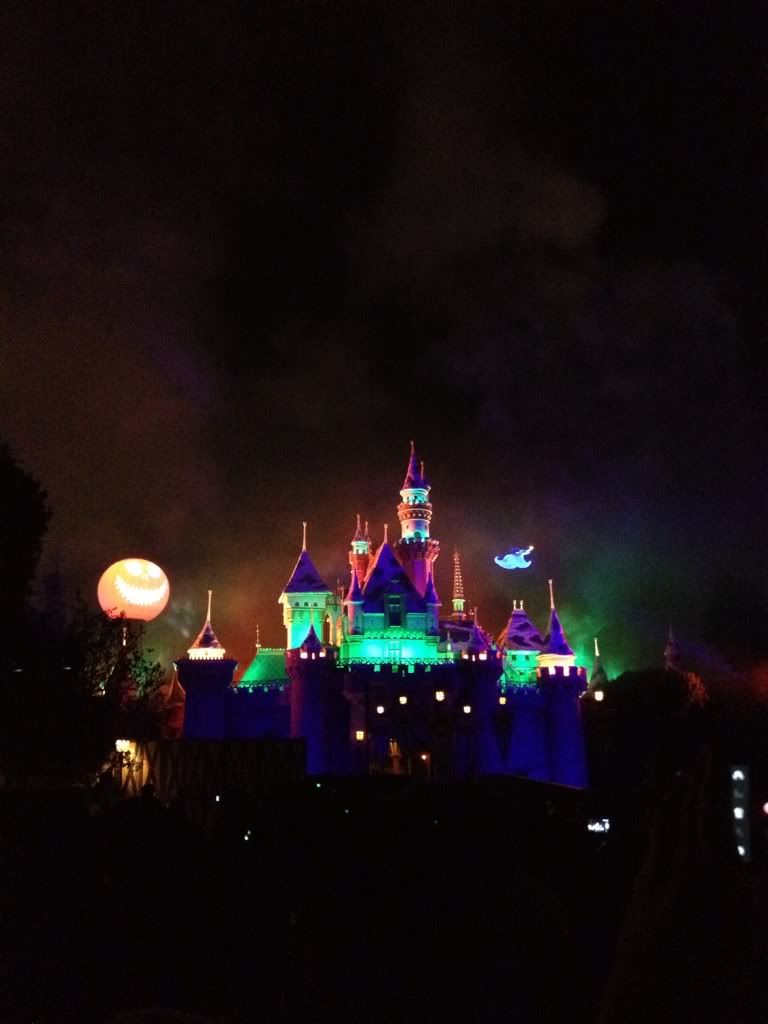 Ever important food photos: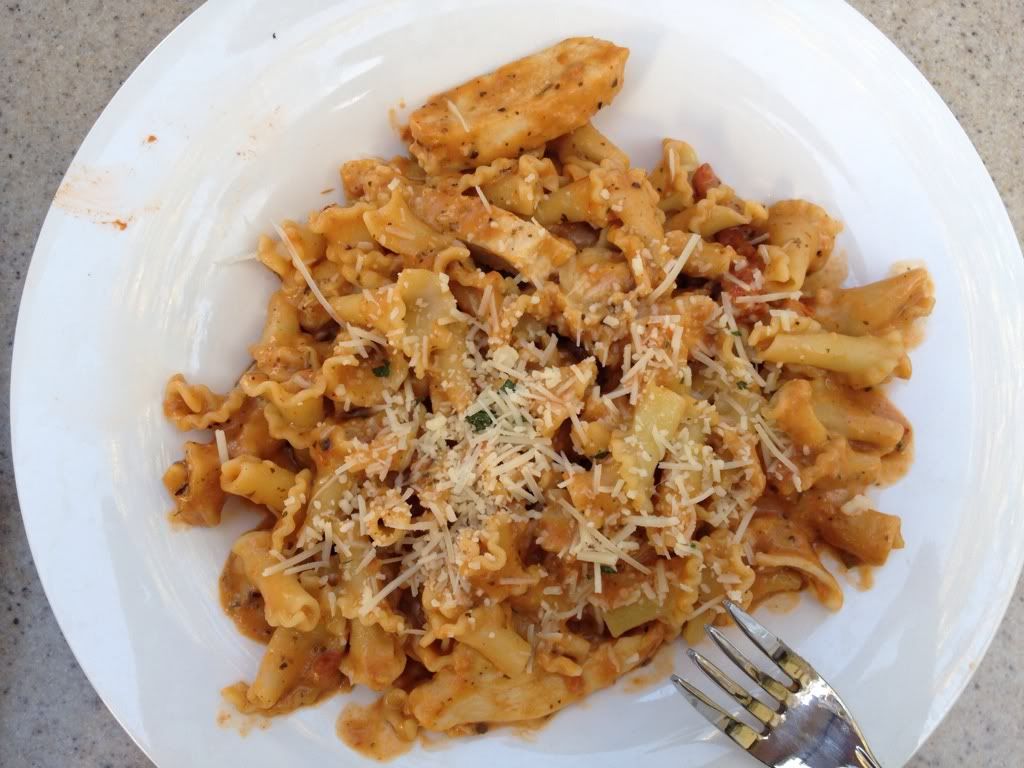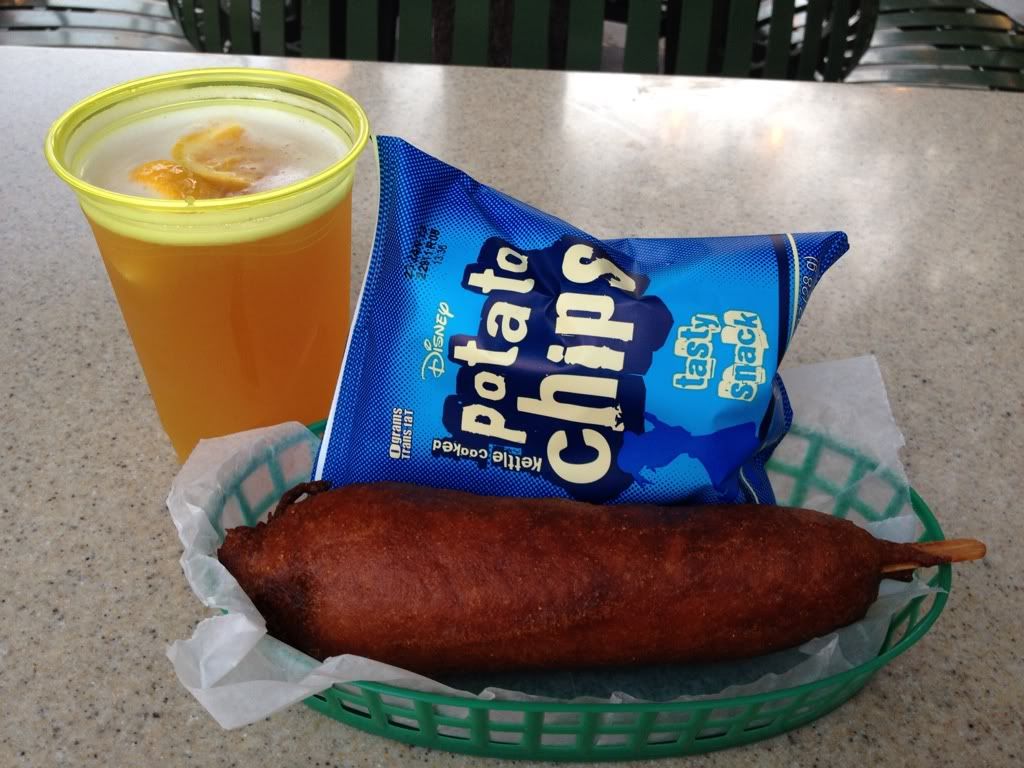 (Yes I had dalmation print nails - my original costume was Cruella)
And I leave you with a typical picture of the hubs and I: