Hello, all!
I was just curious if anyone had some Disney-inspired holiday crafts they would like to share?
I finished up a few of these Minnie-inspired ornaments today: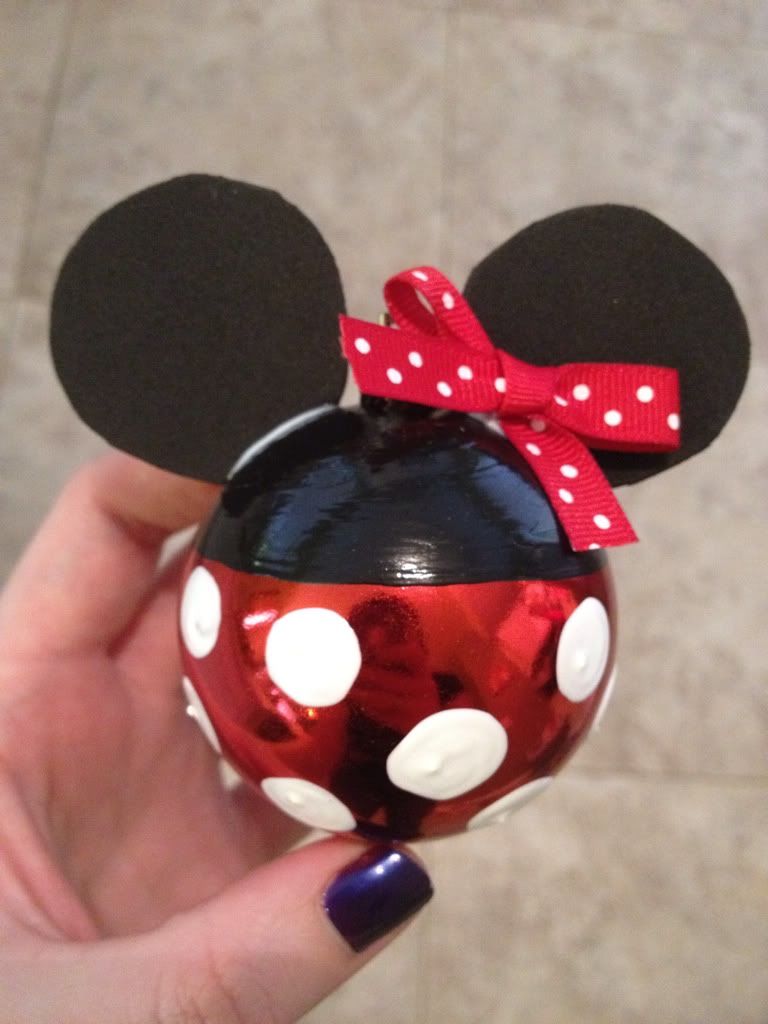 As you can see, the glue hadn't dried yet. I was just so excited how they turned out! Plus I have no patience.
I would love to see any other crafts or hear any ideas any of you have!
**Please do not use this thread to try and buy or sell anything, and please share only your personal craft items (do not advertise or link to someone else's work - i.e. Etsy). One last thing - Disney-related items/ideas only, since this is MiceChat, afterall! Thank you!