(I hate when I'm scatterbrained. I've meant to post these pics ten times by now, but kept on forgetting.)
So my boyfriend and I celebrated New Year's (and our 4-month anniversary) with a trip to Disneyland. He won't be renewing his Annual Pass due to financial constraints, so he decided he wanted to make this one last trip on his AP something big. And of course, he invited this girl along, especially since I hadn't been to DCA since before the construction walls all came down. ^_^ (We weren't going to do NYE initially, but I suggested it since we were going to be there anyway. (12/31 we were at DCA, 1/1 was Disneyland, 1/2 we split between the two parks.)
And we had so much fun! I had been to Disneyland for NYE way back when I was 11 (long before talk of DCA), and he had never done it before. In spite of a few snags (more at the bottom of the post, after photos), it was a really enjoyable time for us both!
So without further ado, a few photos from the trip. (Link to the full album below the pics.) Sorry for weirdly different image qualities, I had one camera that was awful (later swapped with one my boyfriend lent to me), some he took with his iPhone. I may add photos to the album a bit later, but I mainly wanted to start with the ones I liked best.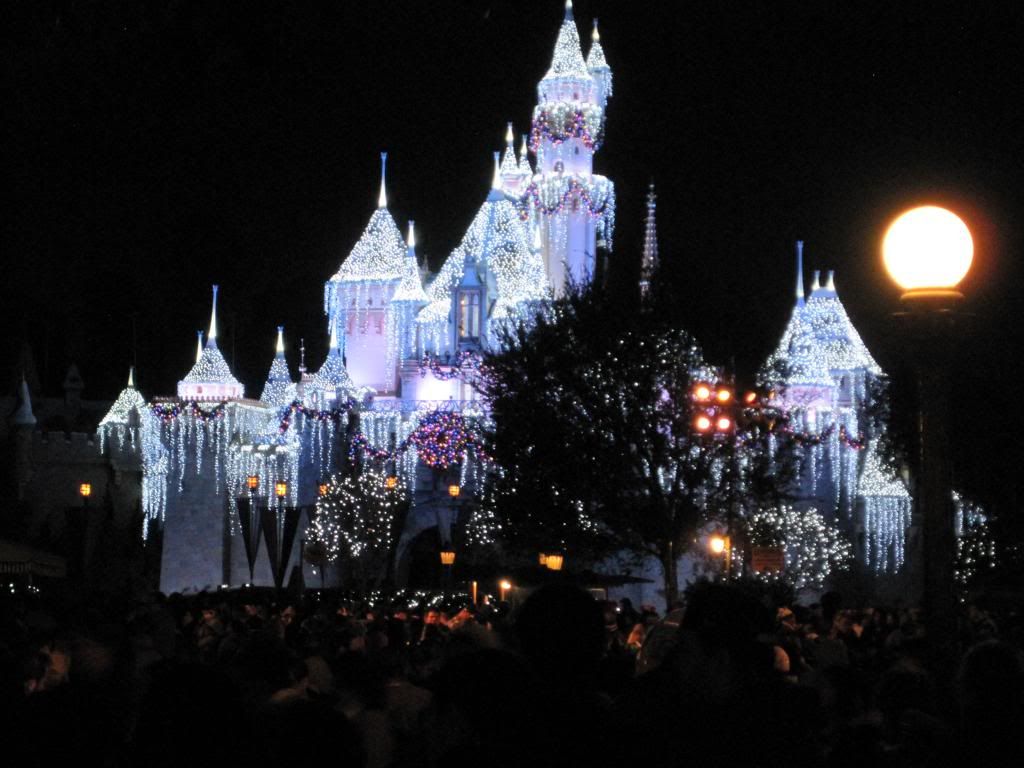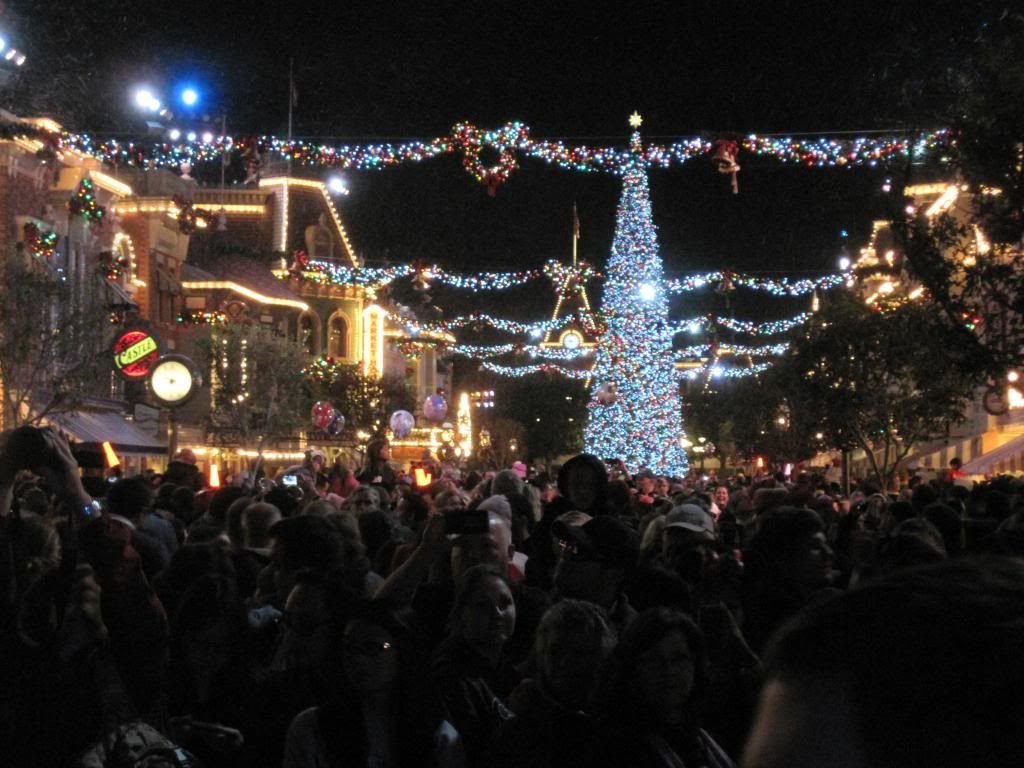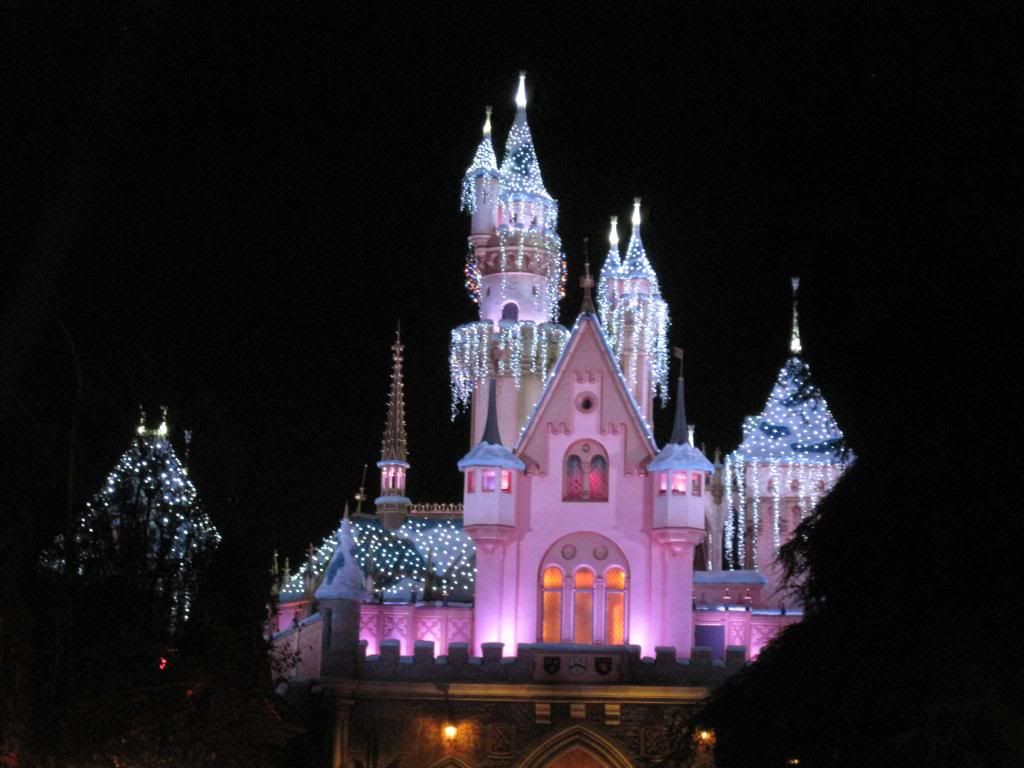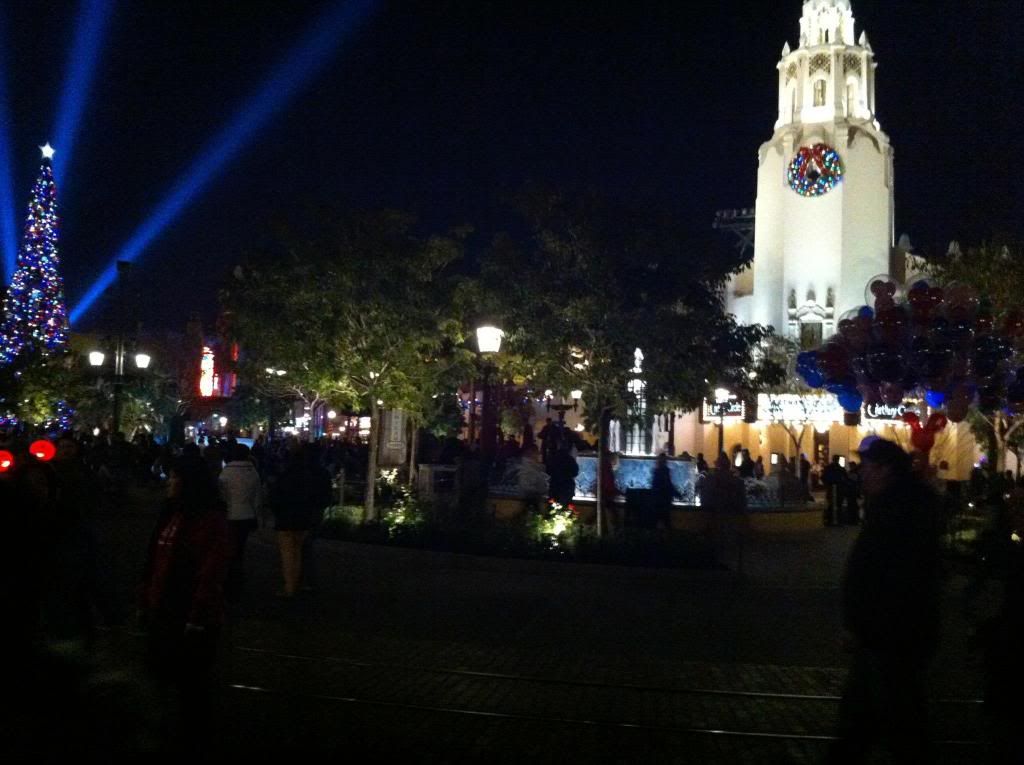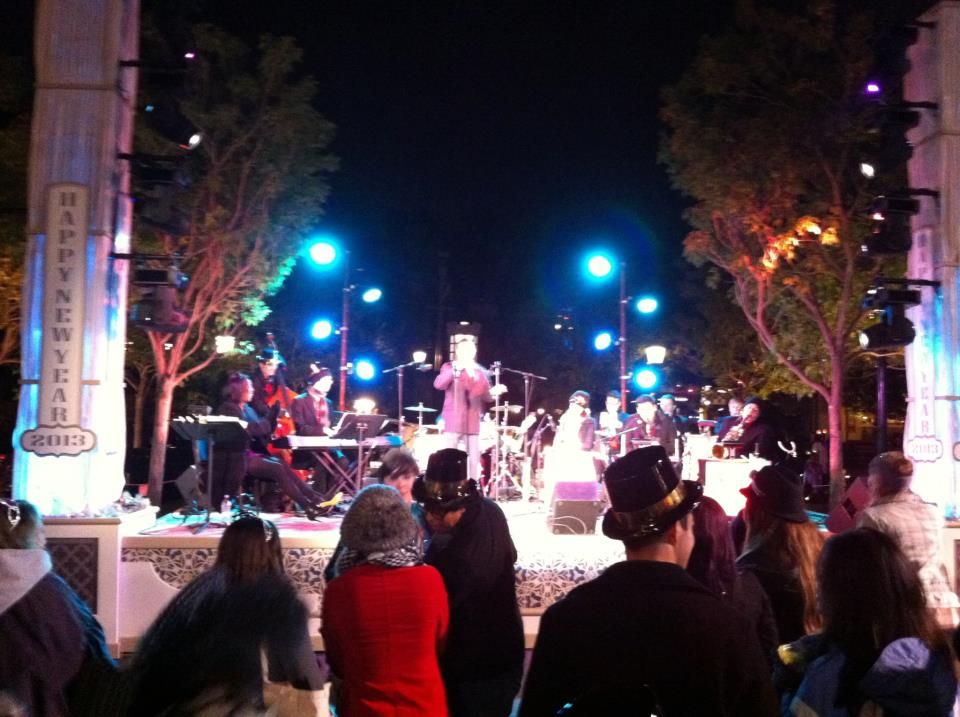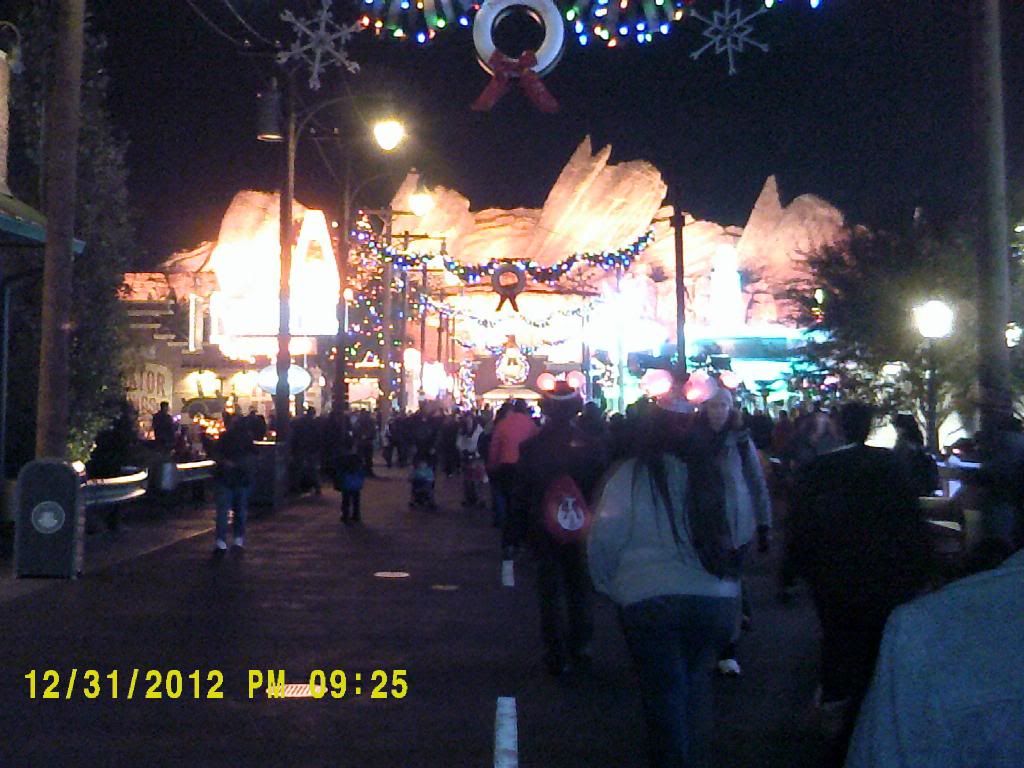 Full album can be found here:
NYE Disneyland Trip Photos by mizanchan | Photobucket
And now, my breakdown:
The Good
~DCA was surprisingly not that crowded! He and I went in expecting to have to fight a ton of people all night. There were literally several times when we were walking through the park, looked at one another and went 'Where
IS
everyone? This is weird!' (This was sadly not replicated on 1/1 or 1/2).
~We decided to try out the 'Glow With the Show' ears. They were buy 1, get 1 free, plus he got a discount with his AP. I loved how they synced with the shows and with Mad T Party, though it took us a bit to get the hang of them. (Only downside to them? They are HEAVY! That battery pack in them makes them feel almost obnoxiously heavy at times.)
~Staff at both parks was always courteous and friendly to us. (Especially in conjunction with one of the not-so-great points below.)
~I thought Cars Land was awesome. I even was a bit goofy and got a shake at Flo's in the collectible cup so I could give the cup to my parents.
~I thought the shows were amazing. I hadn't really been to Disneyland during the holidays, so I hadn't seen the holiday fireworks, or the snow, or anything like that.
~Brave's addition in WoC = Love.
~Small World Holidays is as cute as I remember it. (Yes, he got me to go on IaSW. No, the song isn't stuck in my head. Miracles do happen, I s'pose.)
~Carthay Circle Lounge = Nice place to warm up and get coffee prior to NYE festivities. Ditto with the Jolly Holiday Cafe. (I love the Mary Poppins theming!)
~Best of all, my boyfriend made me feel so special! As a gift to us both, his parents covered our big meal expenses, so he had more money for the little things, like coffee, sodas, and a couple pins for this girl.
The Not-So-Great:
This feels supremely unfair of me, since everything was so much fun that a lot of these feel like grasping at straws (or were downsides for the trip in general, not just Disneyland/DCA).
~A flat tire on the way to the parks is not my idea of a good start. But I did remind my slightly-panicky boyfriend that at least we're never bored when we're together.
~My 'I'm an idiot, and I feel bad' moment those 3 days: I forgot my photo ID, and I live a good 45 minutes north of the parks. (I had two stacks worth of cards that I carry with me, and I grabbed the one that didn't include my photo IDs. Last-minute packing + low sleep = oops.). It adds insult to injury when you couple it with the flat tire we had, my boyfriend didn't want to drive that kind of distance on the spare. I did have a card that had my name on it -but no photo- and talking with cast members at the front gates they did allow me to enter and use my 3-day Parkhopper. But I do NOT recommend relying solely on that, as it was always a bit nerve-wracking to approach the gates and hope they would let me in. (Only one Lead expressed I shouldn't have been allowed to use it without photo ID, but he was polite about it and still let me in.)
~Mad T Party = meh. It's a nice theme, but it didn't make me go 'OMG! Wow!!!!!' as I did with ElecTRONica. =\
~Prep & Landing 4D was okay, though I wasn't feeling well 3/4 of the way through and left a bit early. Still an okay timewaster when we wanted off our feet for a few minutes.
~Finally got to see Haunted Mansion Holiday. I can see why it's there, but felt a teeny bit underwhelmed. I like it, but prefer the non-holiday HM. (Still enjoy the movie a lot, however!)
~The spirit was willing, but the flesh was weak. Walking back to the hotel the nights of 1/1 and 1/2 (we stayed about a mile from the parks) was REALLY hard for me after spending 12+ hours in the parks. =\ (Kudos to my guy for PM Ibuprofen so I could sleep better those nights.)
That's essentially the rundown from our trip. Thanks for reading!