This thread picks up from where a previous one leaves off:
http://micechat.com/forums/disneylan...n-updates.html
.
To avoid repeating myself on what the thread up there just said, I'll just give a brief rundown:
Landwide: a new radio station loop (W.A.C.K.Y. Radio renamed K.R.A.Z.Y. Radio), improved effects, restored/improved gags, more character meet-n-greets at City Hall
Roger Rabbit: new license plates added to the wall of plates in the queue, new sounds
Jolly Trolley returned
Minnie's House: fixed-up effects in kitchen but nothing else
Mickey's House: Revised answering machine messages (based on new additions), new film loop in Movie Barn, additional Mickey cartoon theme for Mickey meet-n-greet
Chip 'n' Dale's Treehouse, Gadget's Go Coaster, Donald's Boat and Goofy's Bounce House/Playhouse all gone!
I've made numerous changes to my plans for Toontown, however, in regards of number six. Here, the aspects of Donald's Boat and Gadget's Go Coaster will be a new roller coaster with a Donald theme, the queue being Donald's new house (a boathouse, I think it looks like), which will now look something like this: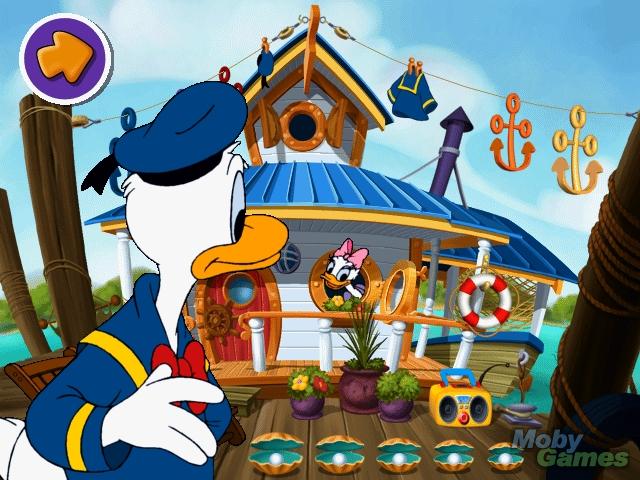 You can read up on the queue (reused from an earlier concept) here:
http://micechat.com/forums/disneylan...post1056848161
. As for the roller coaster aspect, it will be something of a cross between a seaplane and an airboat, which you can also look up on here. The new roller coaster will be called
Donald's Air Academy
. (perhaps as a response to Goofy's Sky School at the California Adventure, which may or may not survive for too long).
The roller coaster train looks like a cross between an airboat and the Spruce Goose. It will look like a boat, but have its wings on the bow, a propeller on the front and a tail with an airboat propeller on the back. Along the bottom of the boat-plane would be a huge rubber raft-like thing (at least that's how it's supposed to look), making it also something like a hovercraft. It could be something like how in "Plane Crazy", Mickey made up his plane from a car. As if named after the Spruce Goose, the plane in the new ride will be called the Drake (as in "Von Drake", suggesting that Ludwig Von Drake made this for Donald) D-34 Swooper, or commonly called the Deciduous Duck (since the Spruce Goose was largely made of wood). Thus, the makeshift flying boat/seaplane/airboat craft would be called the Deciduous Duck. Also, the craft will be painted in the Donald color scheme: blue, yellow and white.
Okay, now that we got the description of the roller coaster train out of the way, let's move on. The roller coaster will fly up and over the new Toon lake, dodging characters try to take aim at you with water, such as spitting frogs perched on the rocks (they're actually the same ones previously used in Gadget's Go Coaster) or Donald's nephews, Huey, Dewey and Louie, all scattered about the lake and firing water cannons at you. There's also Goofy in a boat, trying to fish. He's caught a bite, but the fish in question is dragging his line along and spinning his boat around. This boat accidentally kicks up water in your path. The idea is that Donald, as part of his service, is having you take out his new Deciduous Duck aircraft for a test flight, but it seems that there are more than a few bugs to work out (hence the roller coaster part).
Similar to the Great Goofini coaster at WDW, Donald's Air Academy may or may not have Fastpass. Like its predecessor, Gadget's Go Coaster, it will also be sponsored by Sparkle paper towels.
Thoughts, comments, concerns?