The MiceAge anniversary was the main focus for this weekend in Disneyland, even though we didn't attend all the events. My picture taking seems to be a bit random, since I don't always think to take out my camera phone until it's too late. Must be all the fun I had. I'll try to keep my comments brief and let the pictures speak for themselves.
After a long Friday drive down I-5, what better than to have lunch at Jolly Holliday Bakery? This duck was at an adjacent table begging for scraps. I guess the sparrows had their fill.
Next are some shots of the New Orleans Square train depot.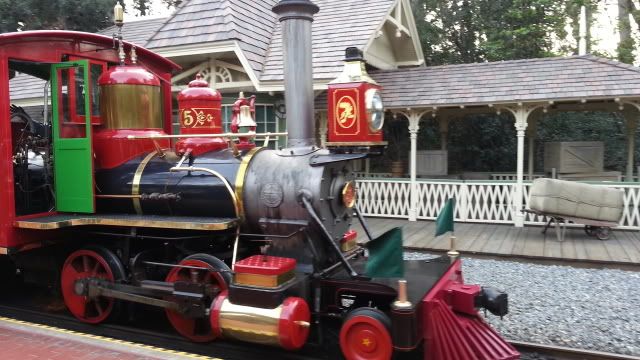 The train was held up by the afternoon parade, but we got to see some of it as we passed by.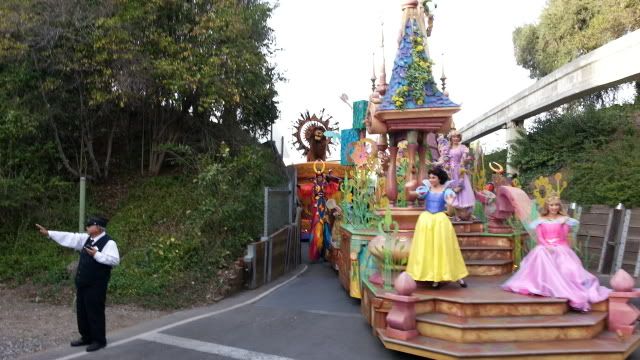 Hopping over to DCA, we decided to brave the single rider line at Radiator Springs Racers. The wait wasn't too bad, and the sun was just going down.
Buena Vista Street is a lot more lively these days.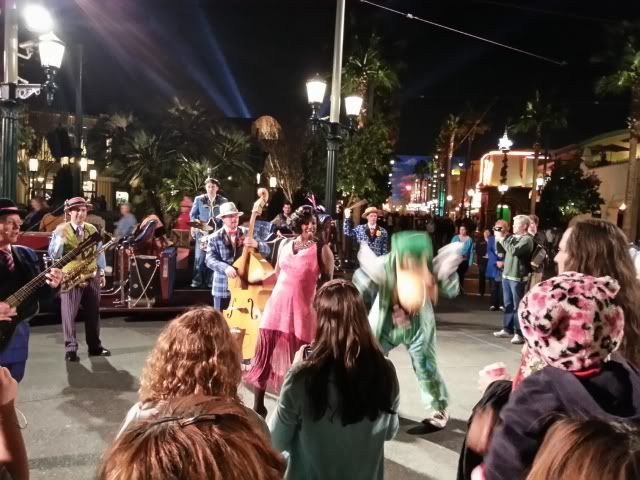 But after a long day on the road, and a planned early start for the next day, we called it a night and watched the fireworks from our room at the Howard Johnson Hotel.