Of course... the first thing one must do upon arrival... obtain beignets from Downtown Disney and consume...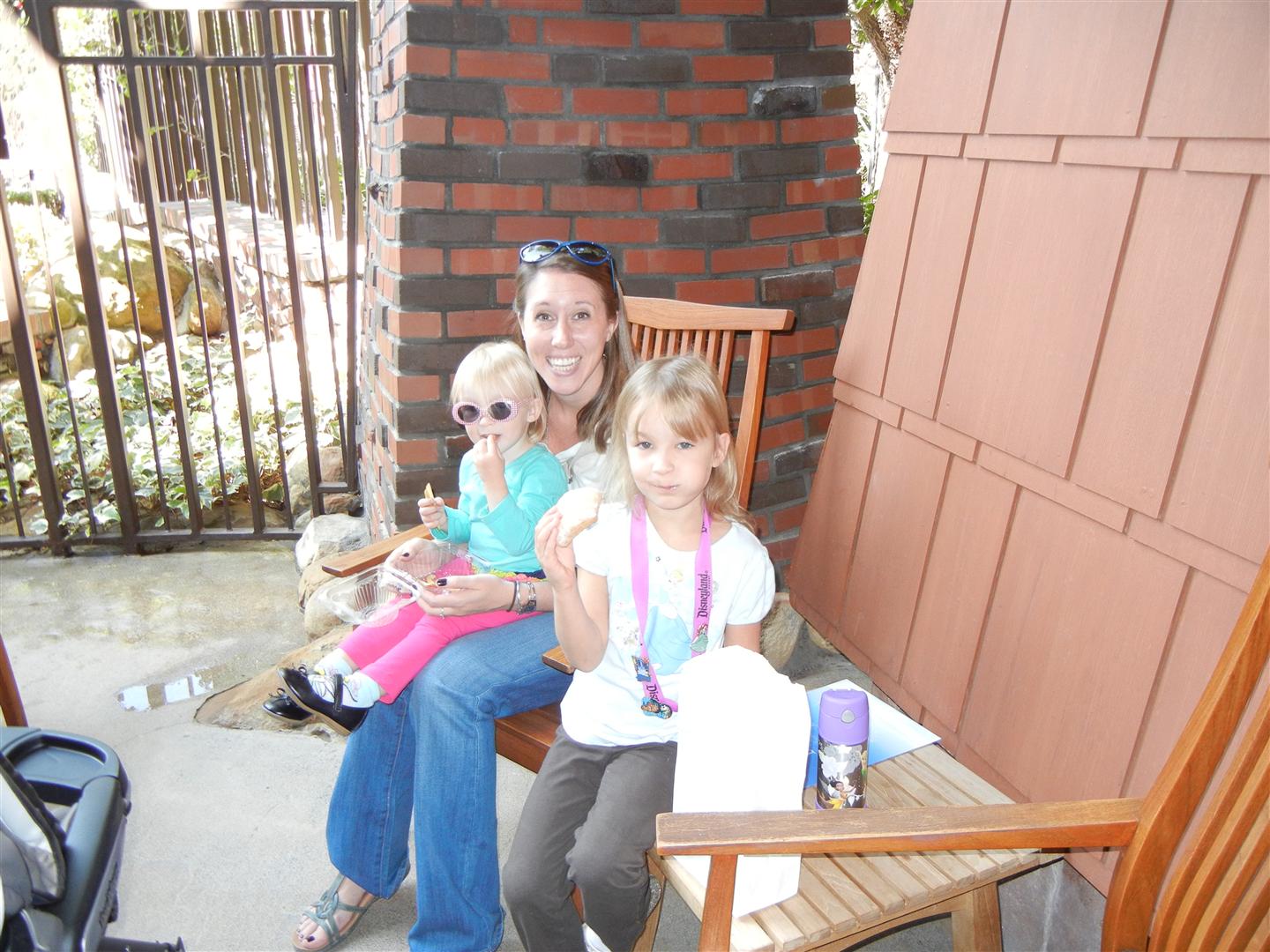 The first night, didn't feel like braving WOC after a long drive...watched from the observation deck of the hotel..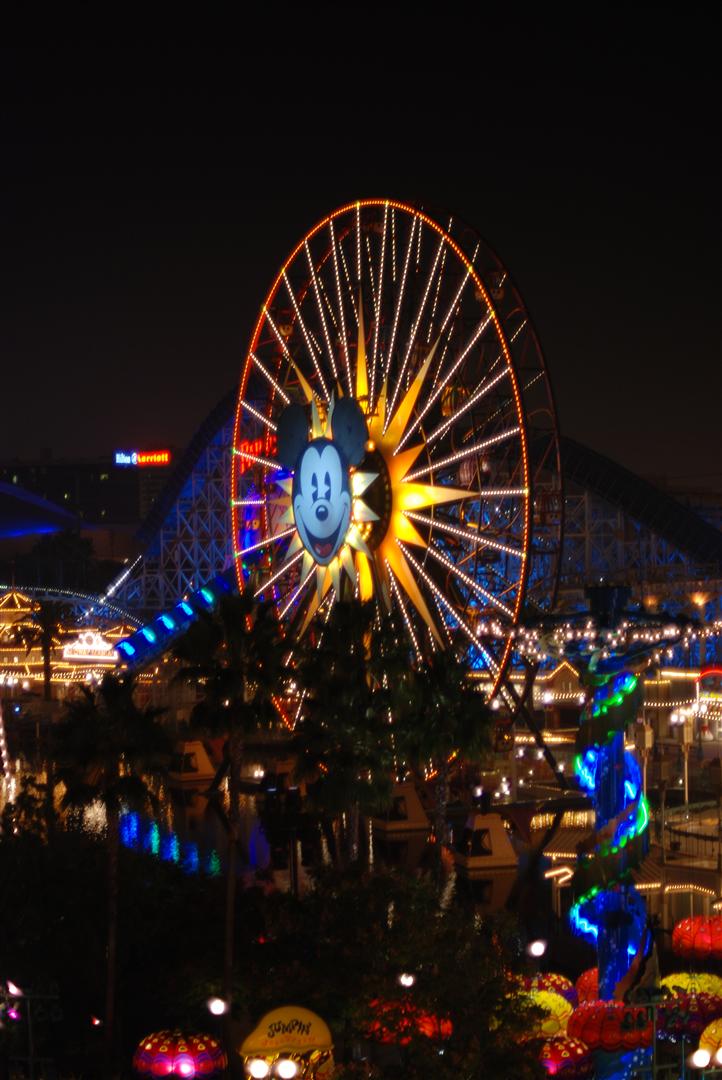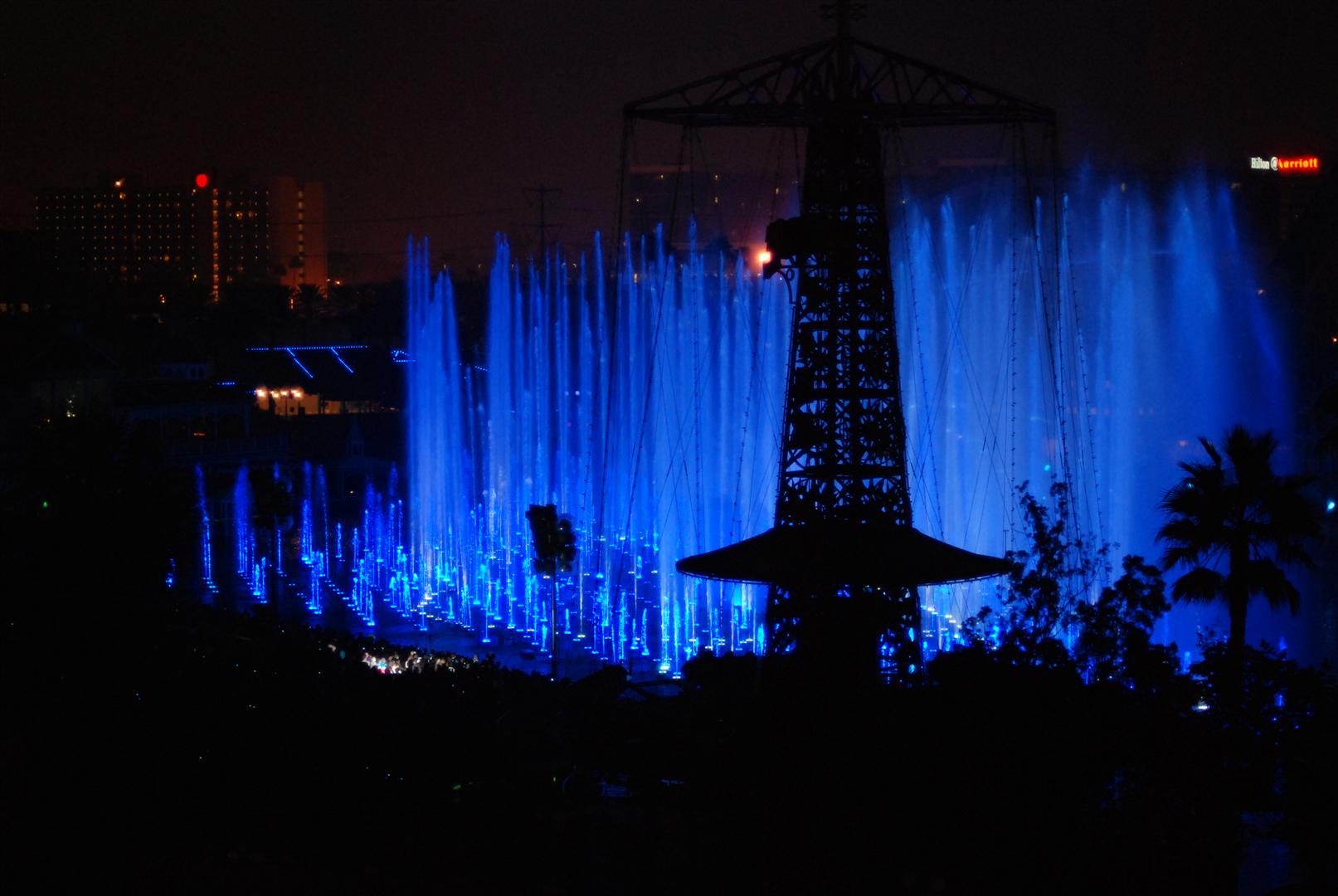 Figures... what I want is always at the other place...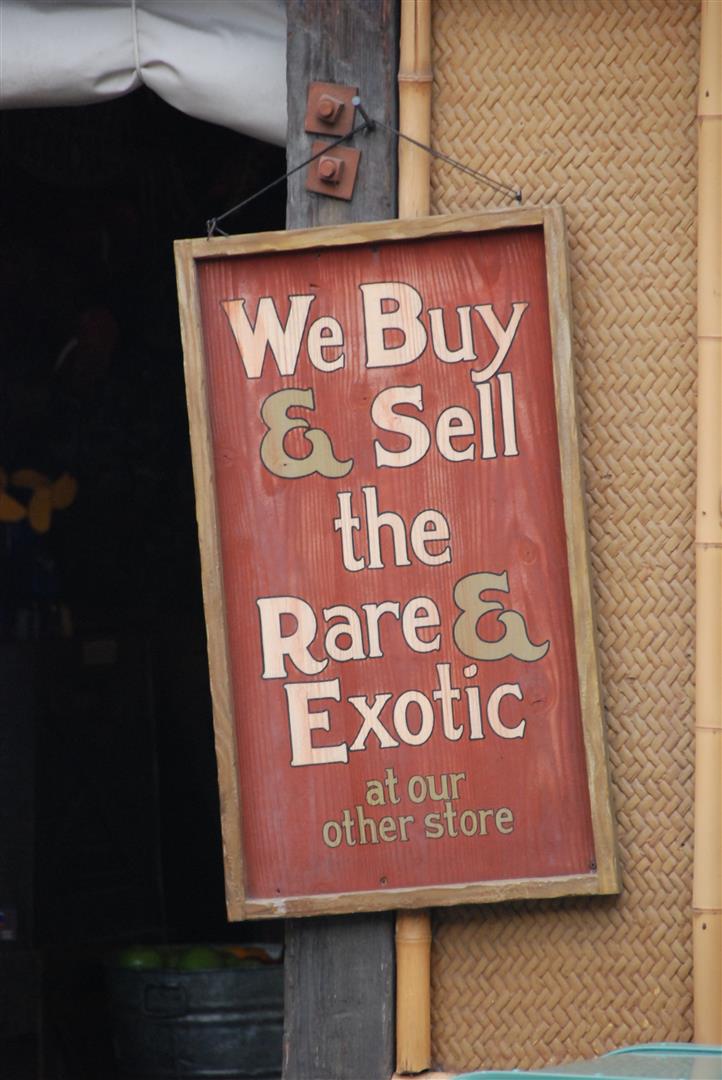 Fawn didn't seem to mind, but #1 really needs to watch her grabby hands..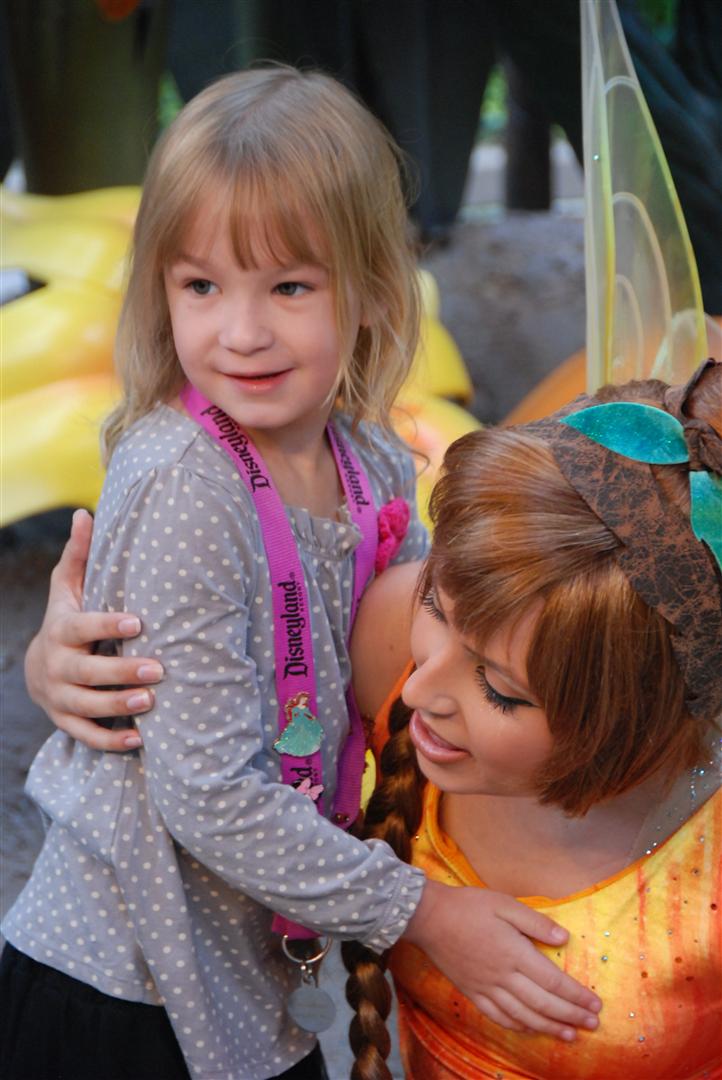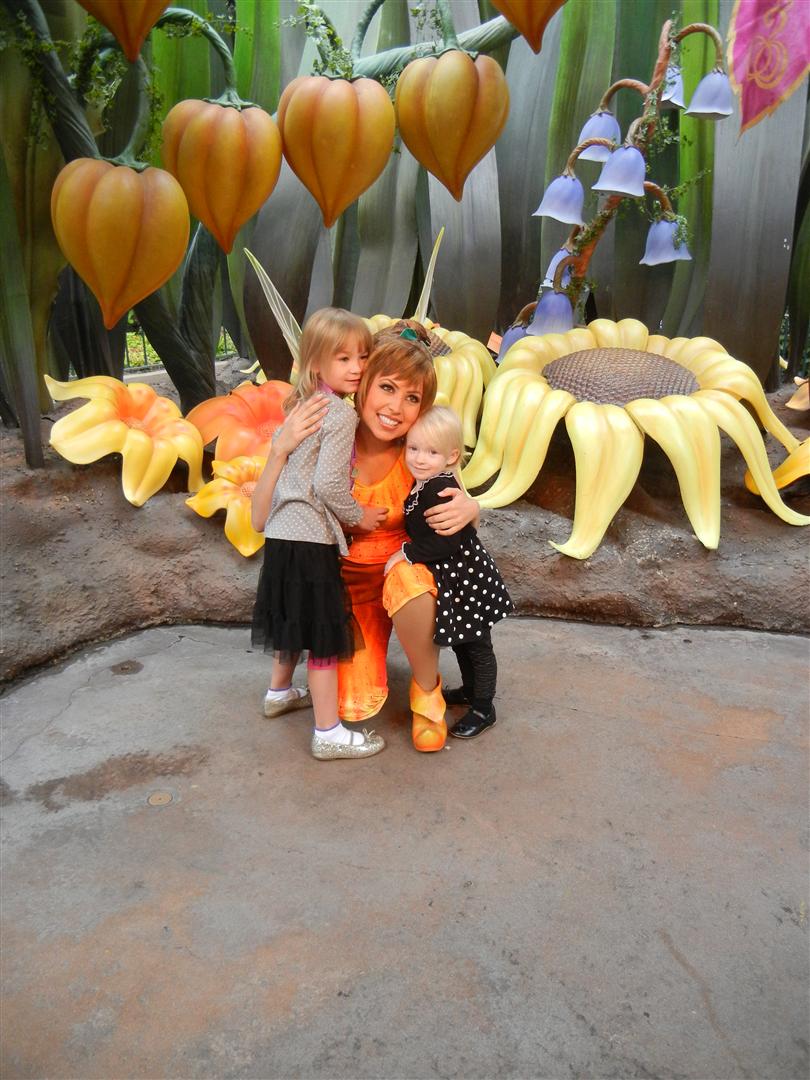 Teacups with #2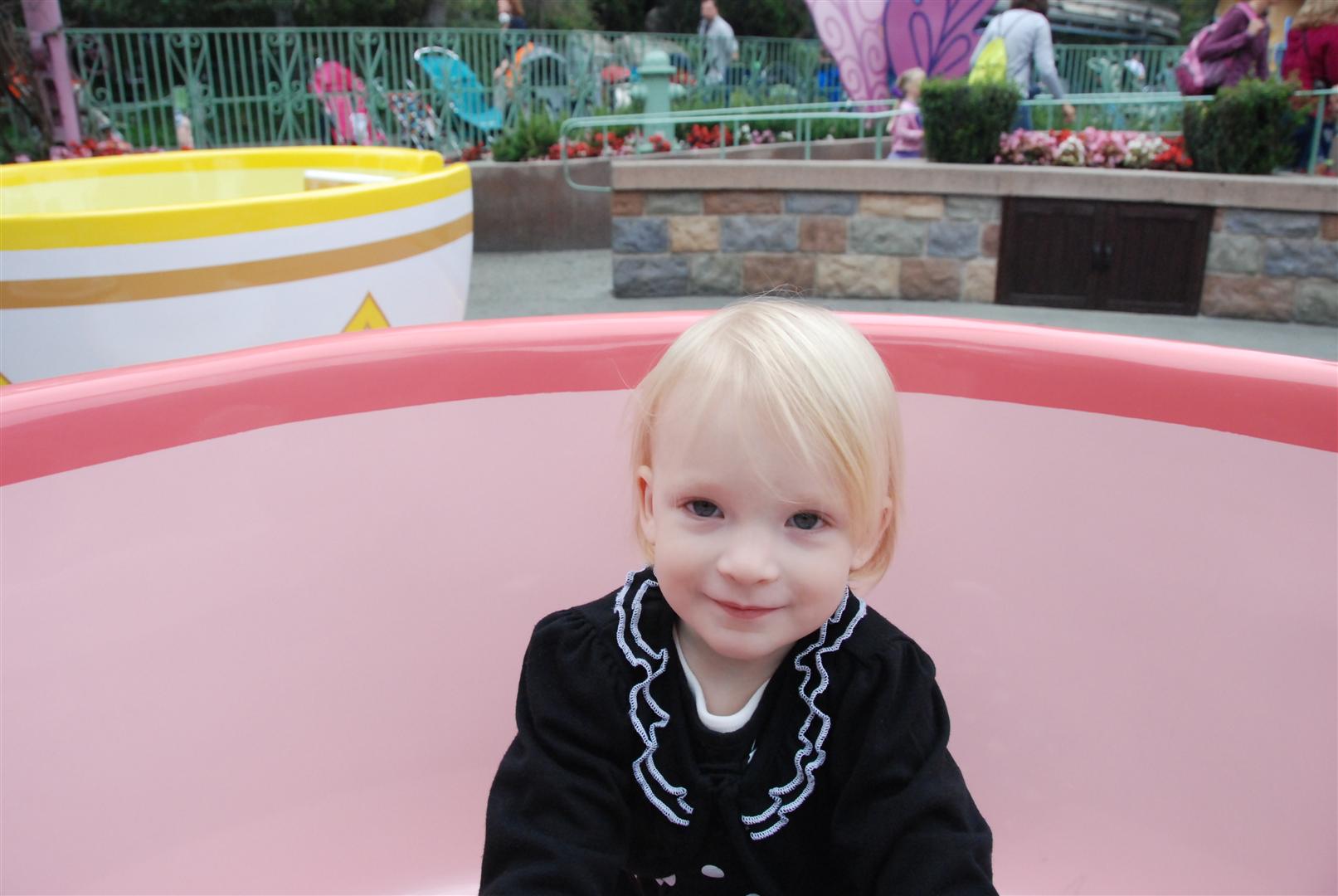 And with #1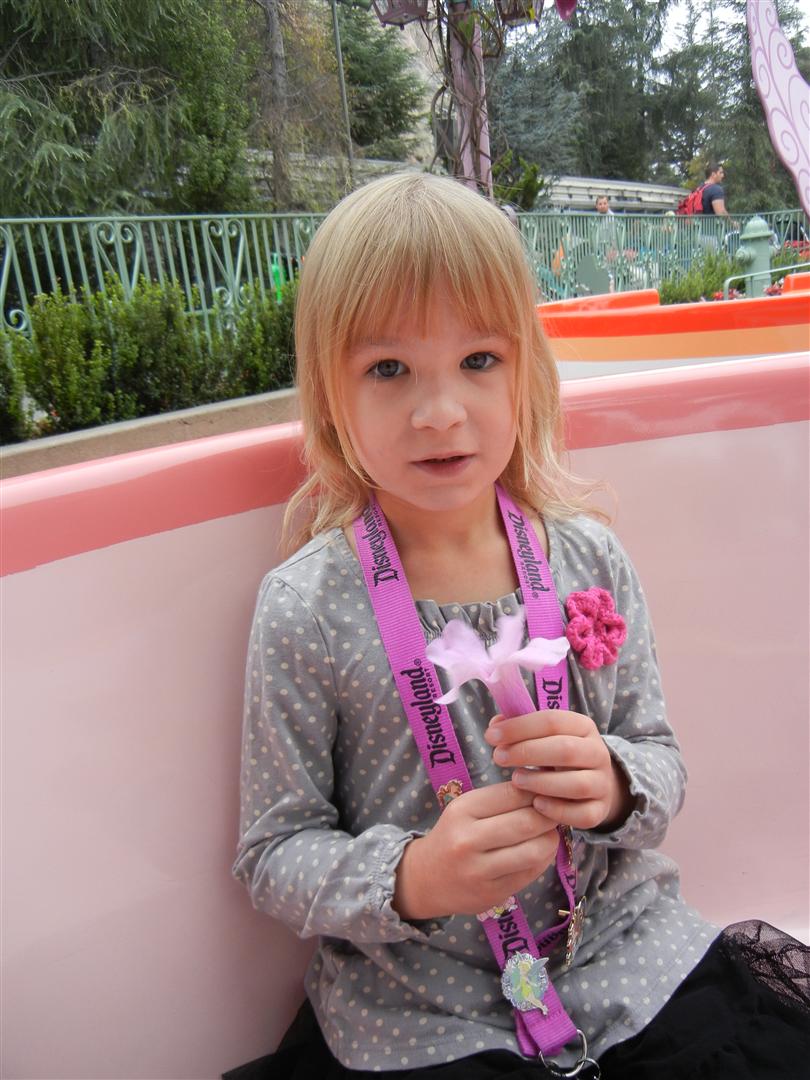 Some Carousel fun..
She asked "What happens WHEN I pull the sword out of the stone?" Typical first born, high-A personality... nothing she can't do... the world will bend to her will.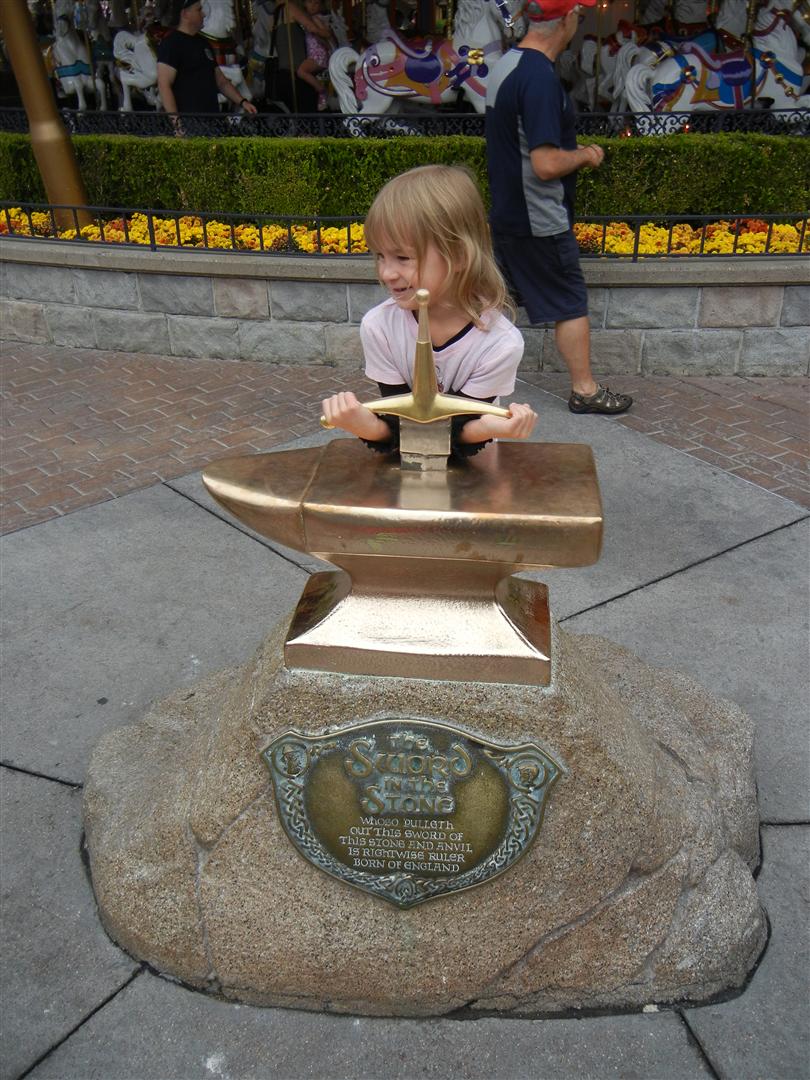 Wonder what we will do when we are out of parents now that we have 3 kids and only 2 of us...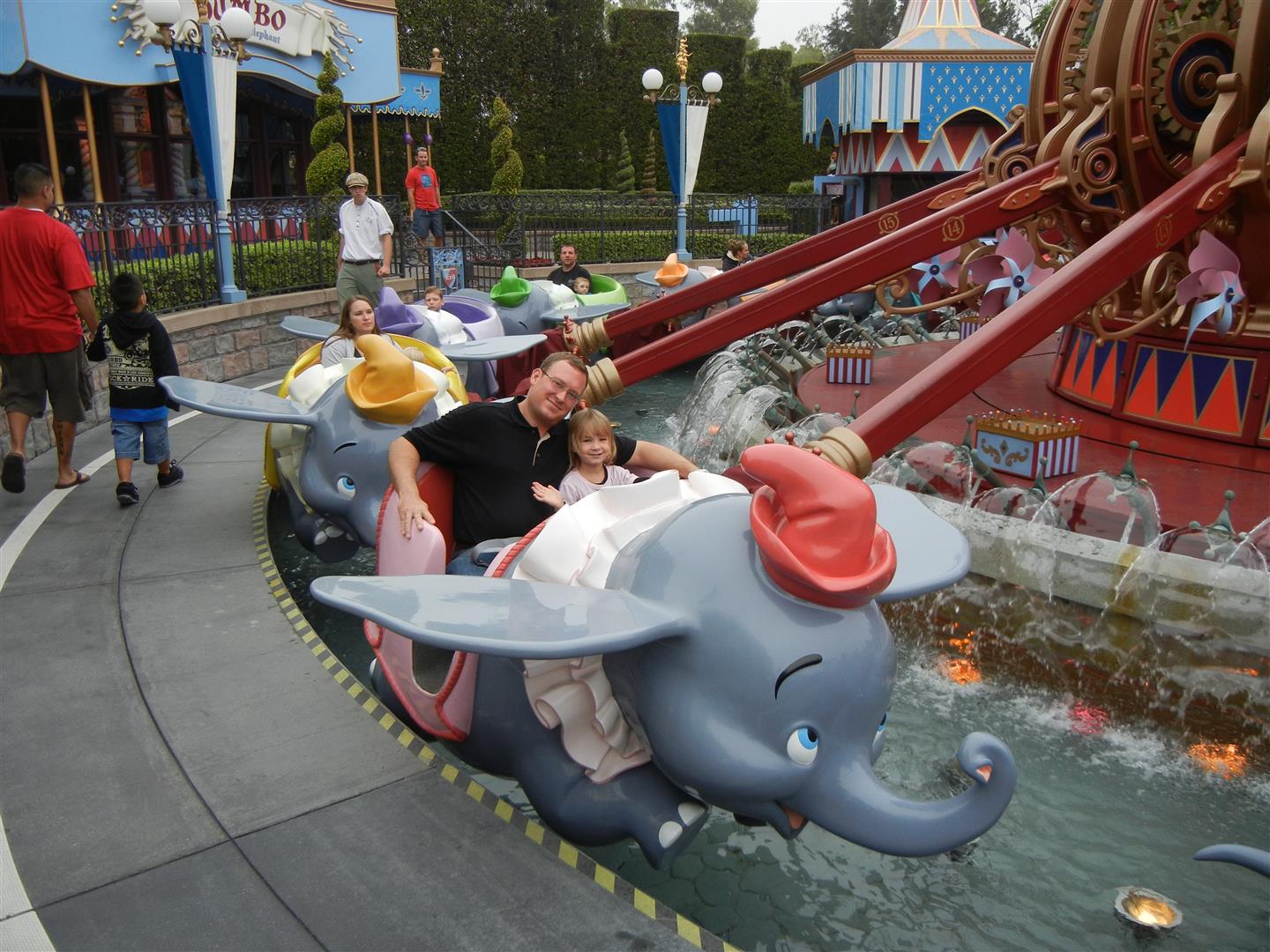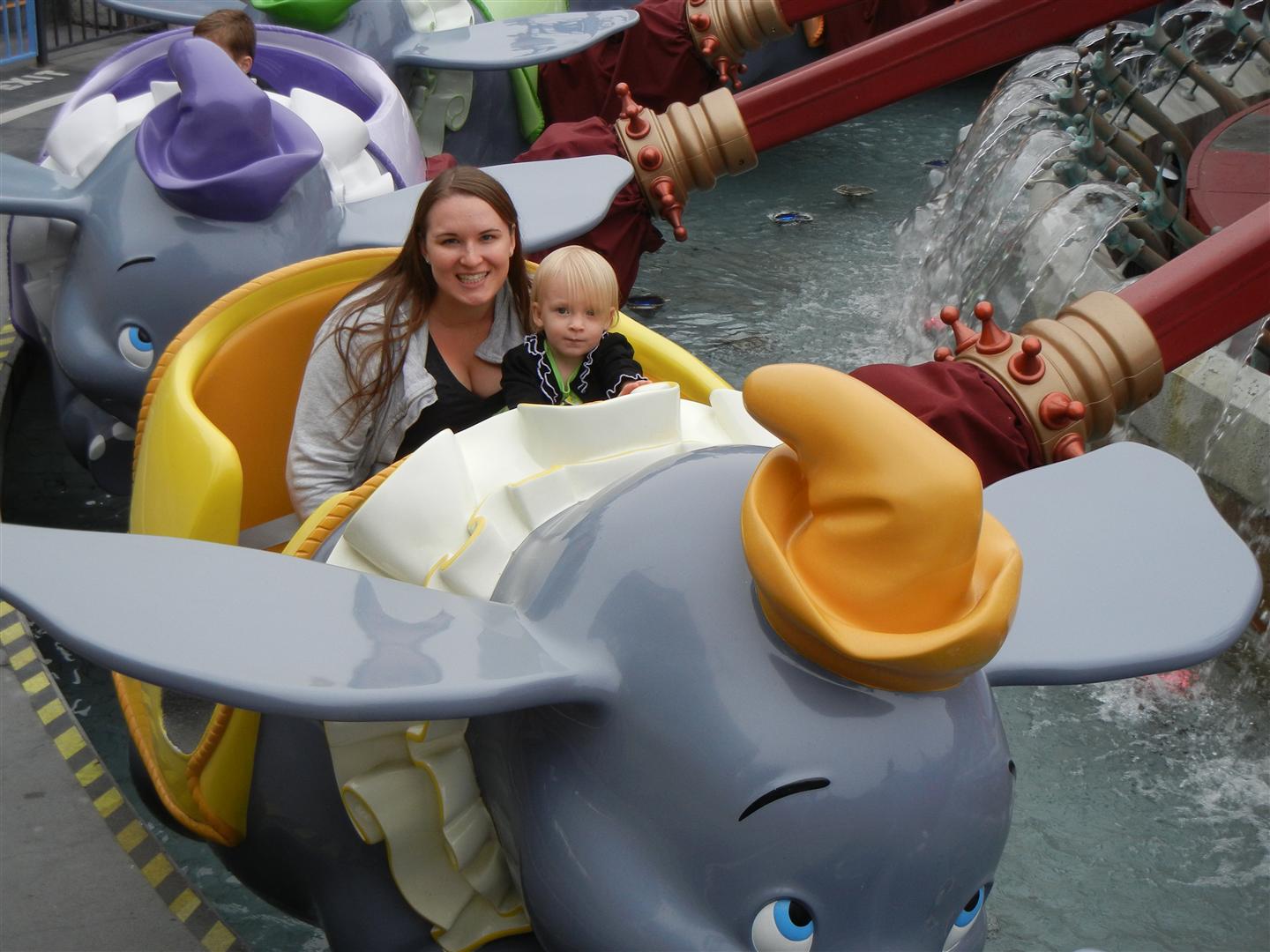 Hanging around in Mickey's garage... that bin of glass up on the shelf looks dangerous..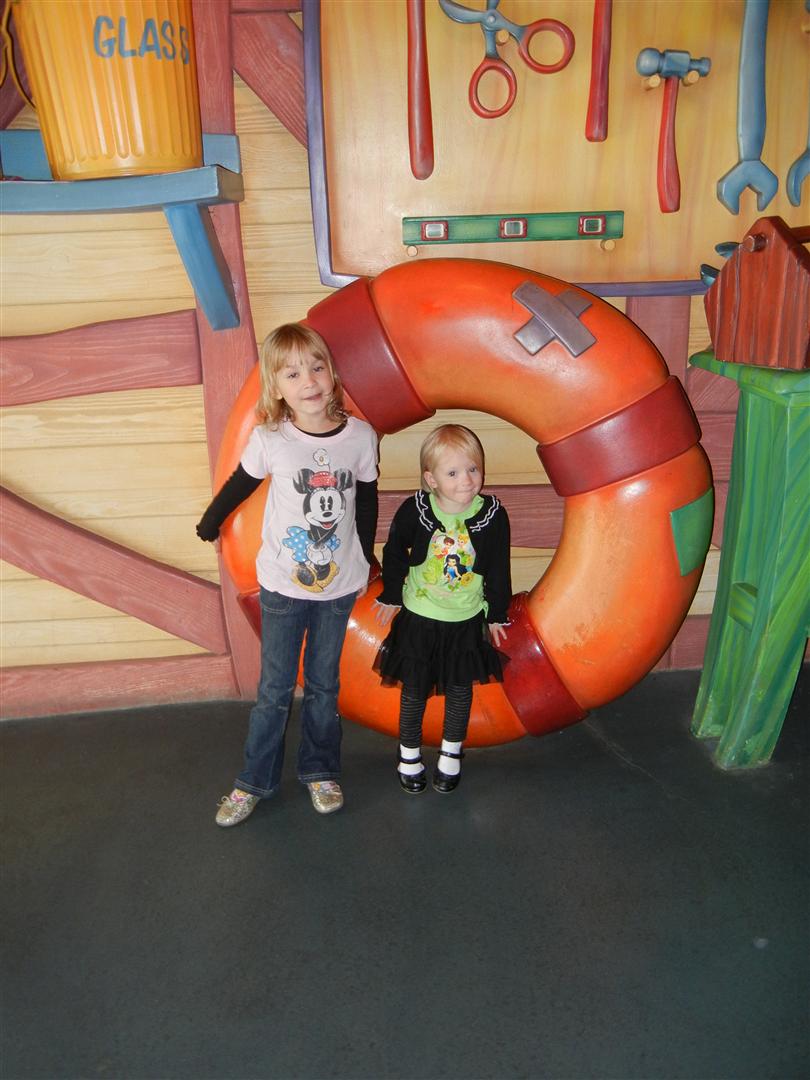 She tought she was in the hot seat when I asked her what she was going to do when Mickey came home, and she was in his chair.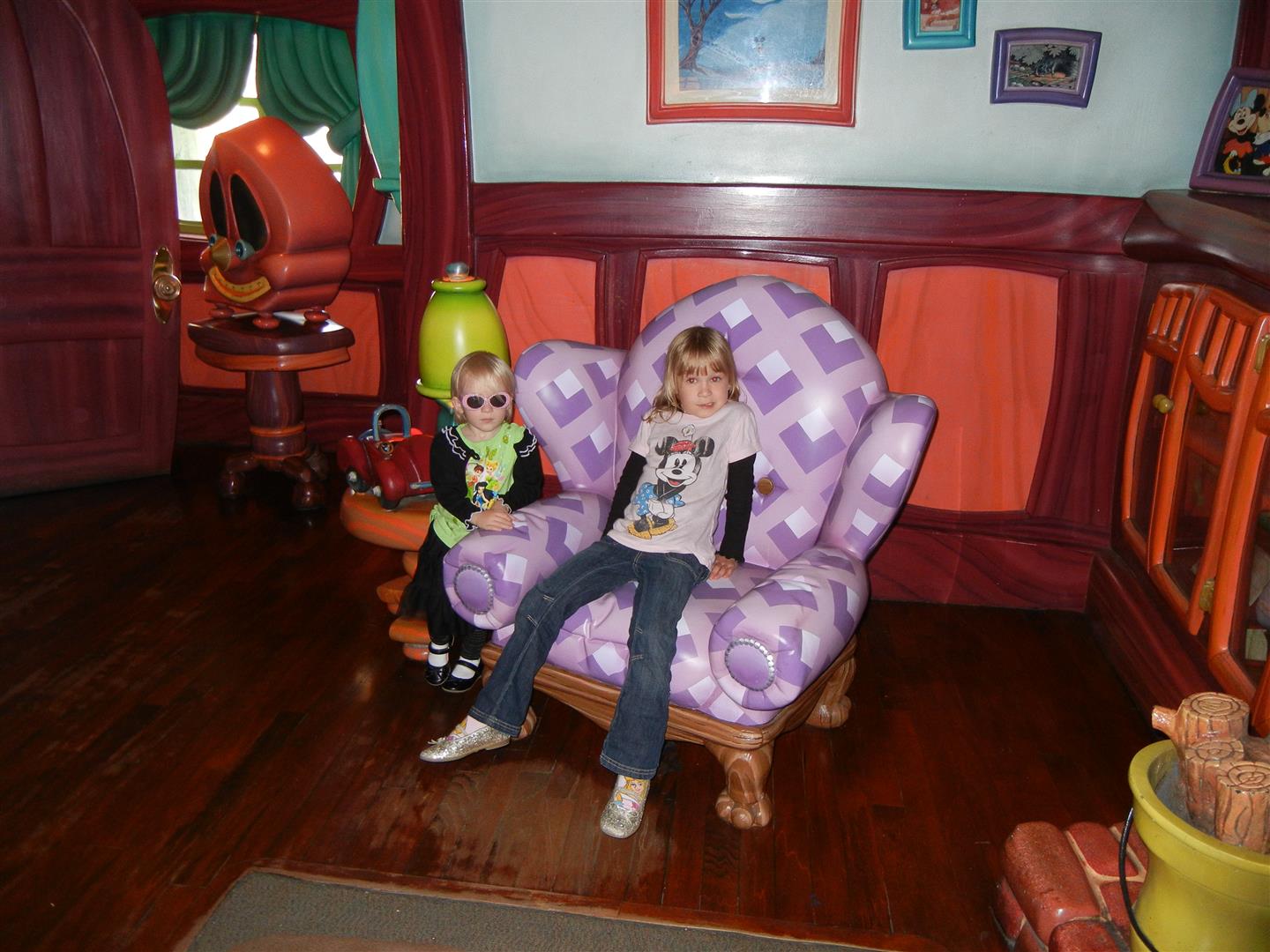 And the ever present pumpkin...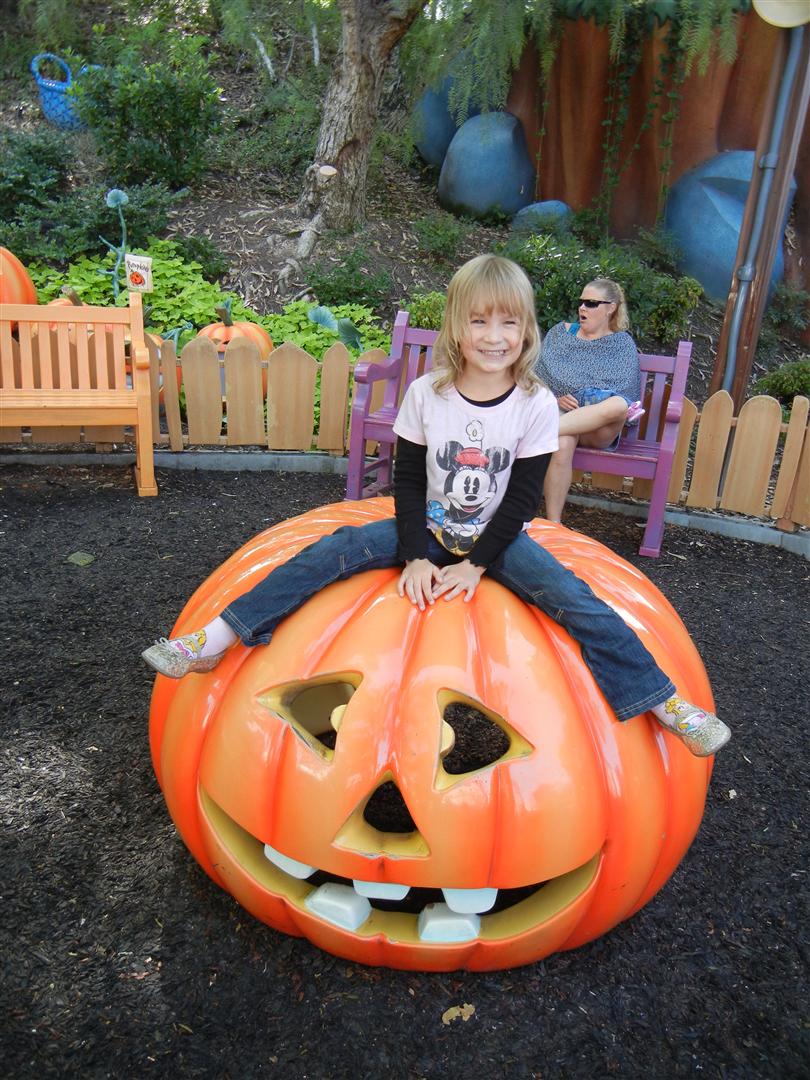 Saw a lot of this face this weekend any time #1 was not the center of attention and #2 was allowed to be in shot..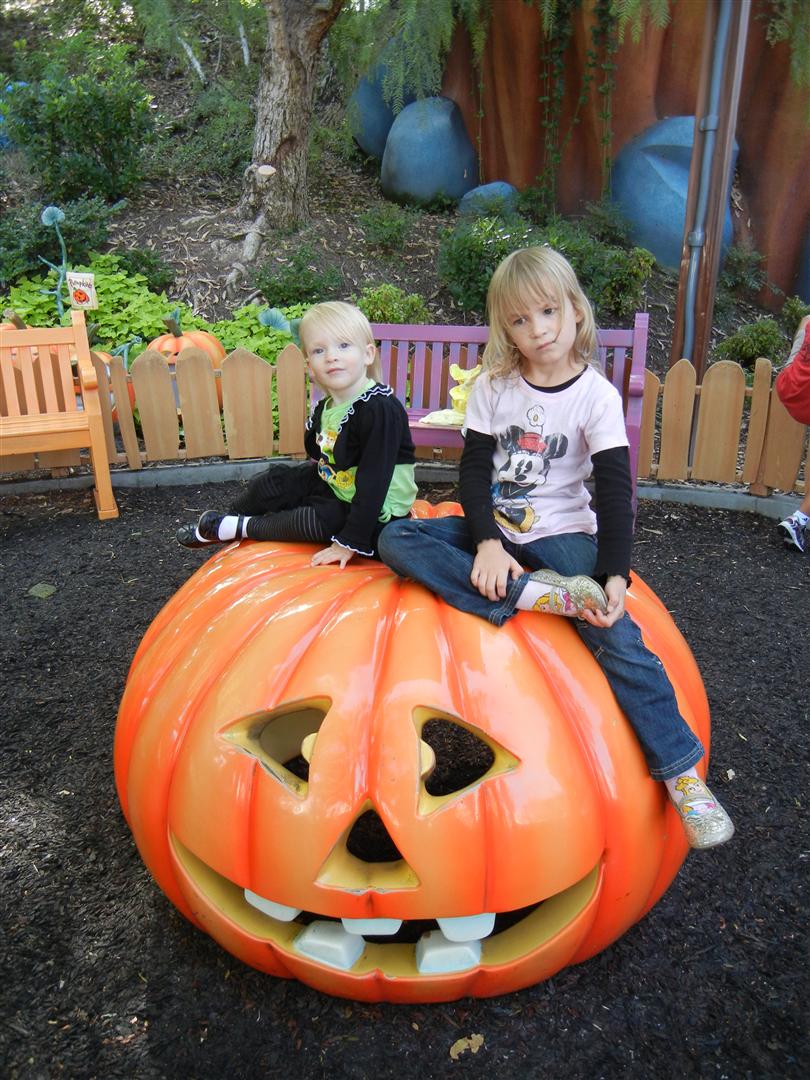 Kid has some arms on her (can't believe the shirt still fit her from the previous year)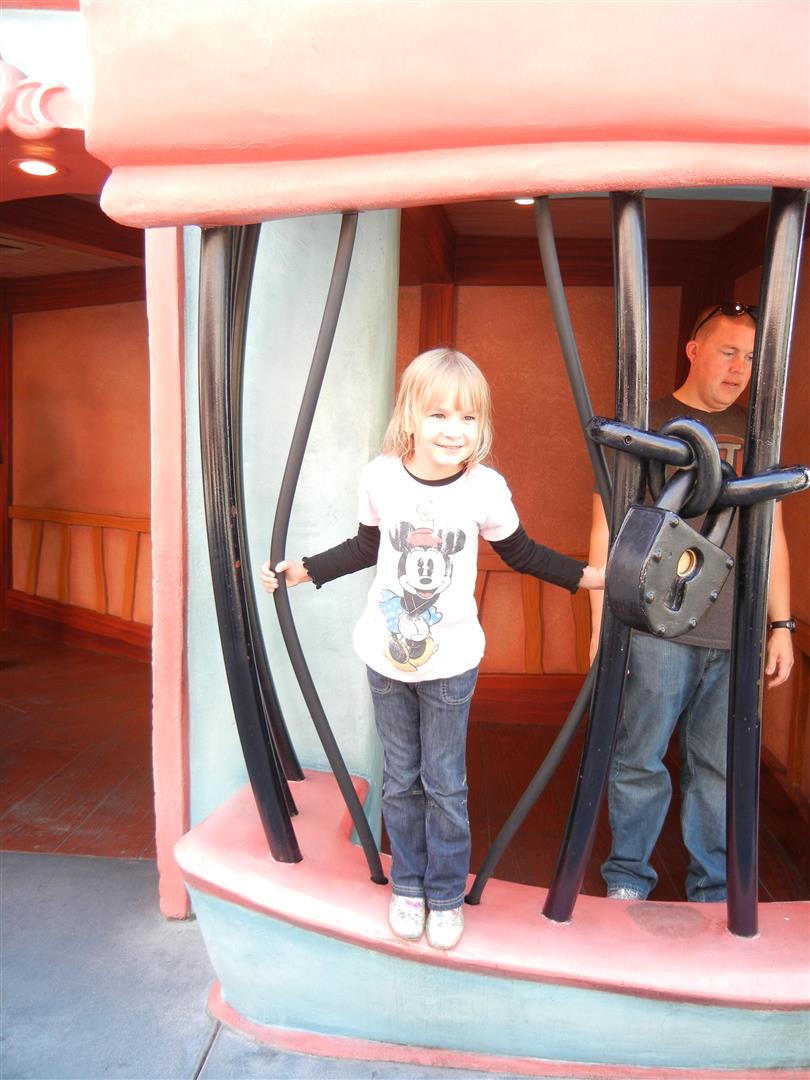 Trick or treating... it wasn't raining this time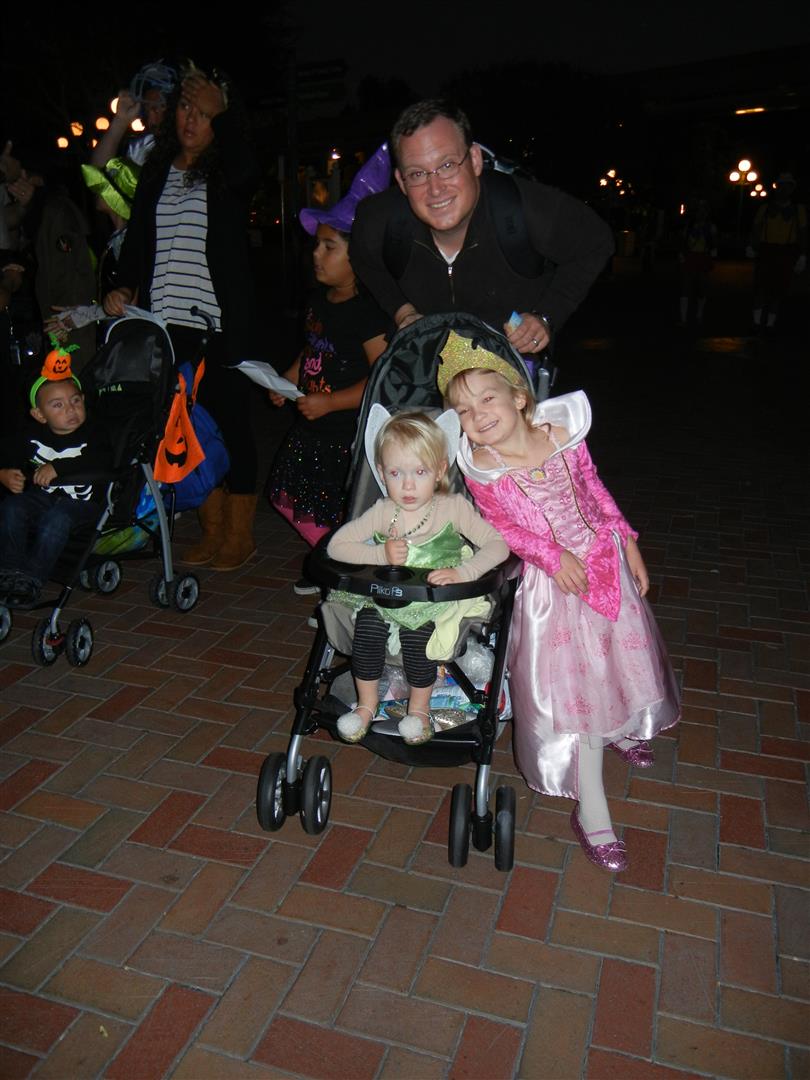 Waiting to meet Pooh, Eeyore, and Tigger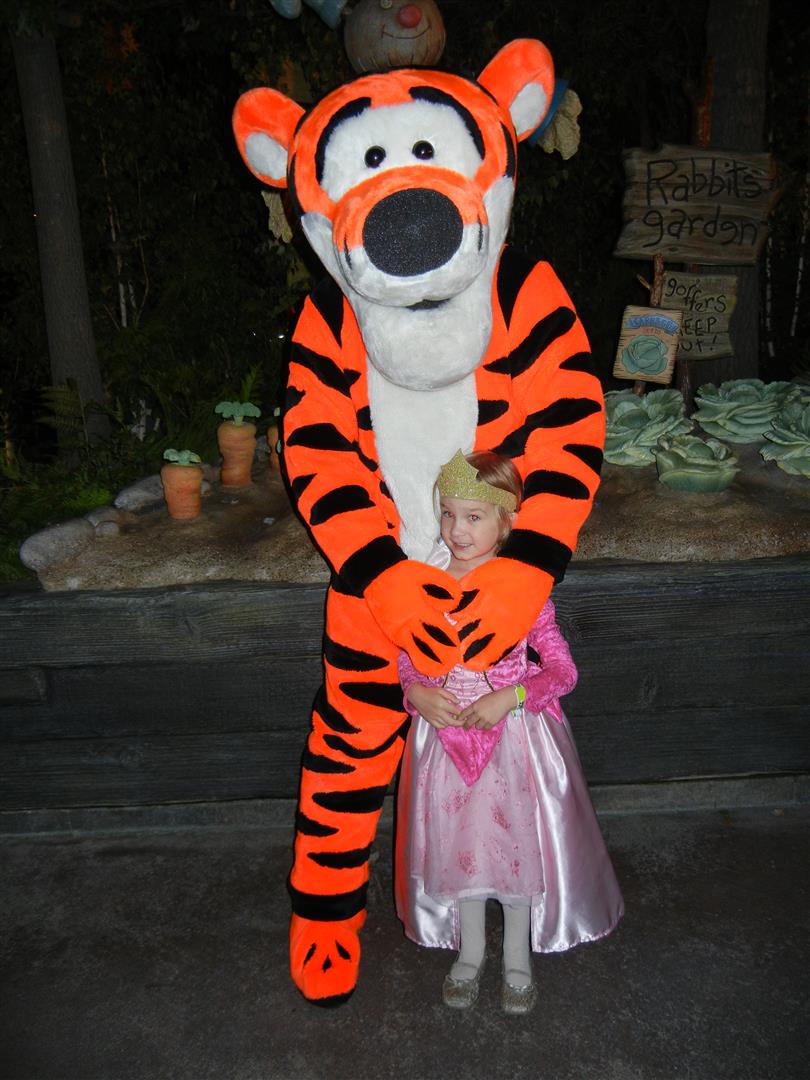 Remember that face I mentioned...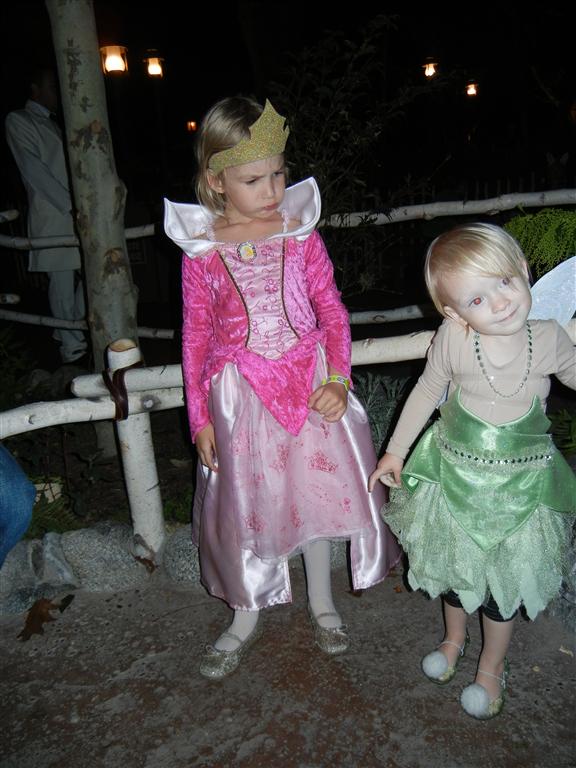 Breakfast at Ariel's Grotto the next morning (I was busy looping on single-rider California Screamin')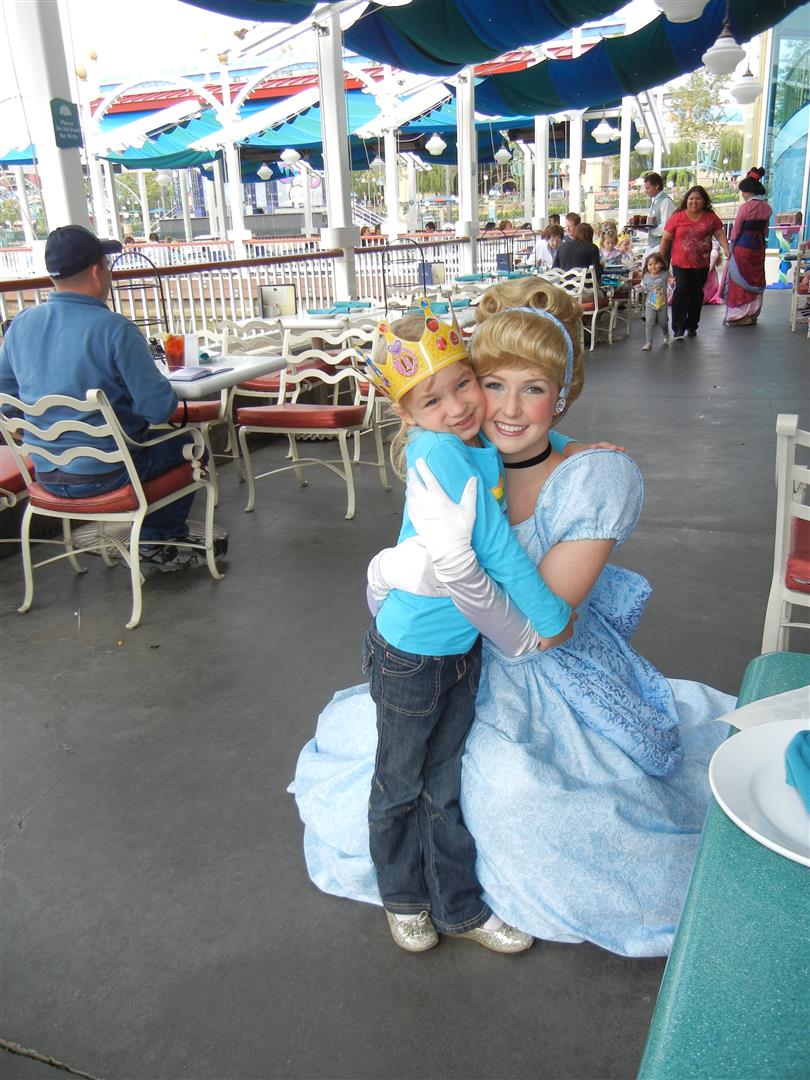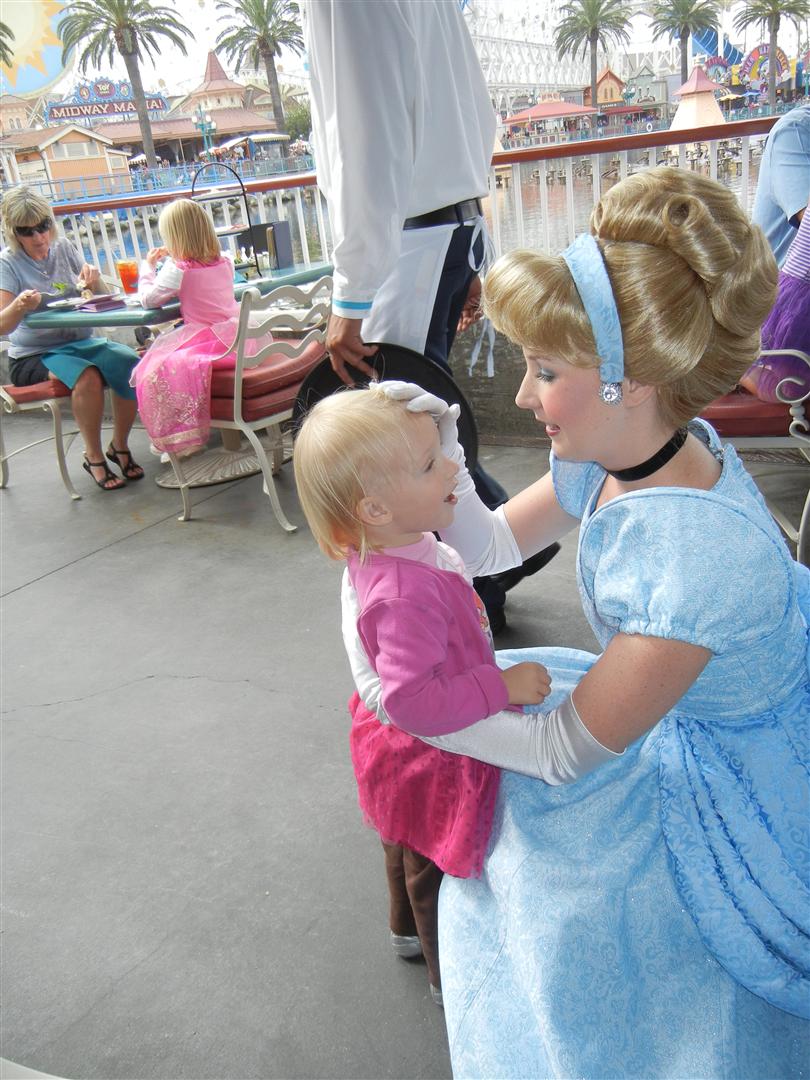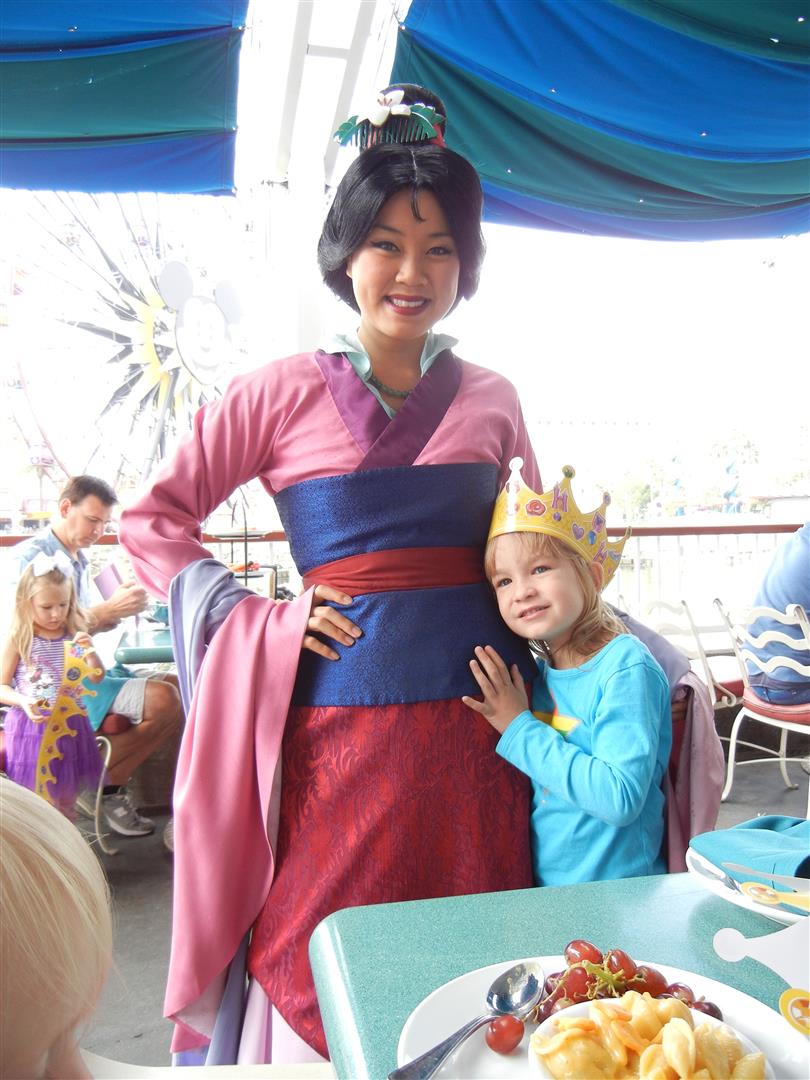 Deep in the Jungle somewhere...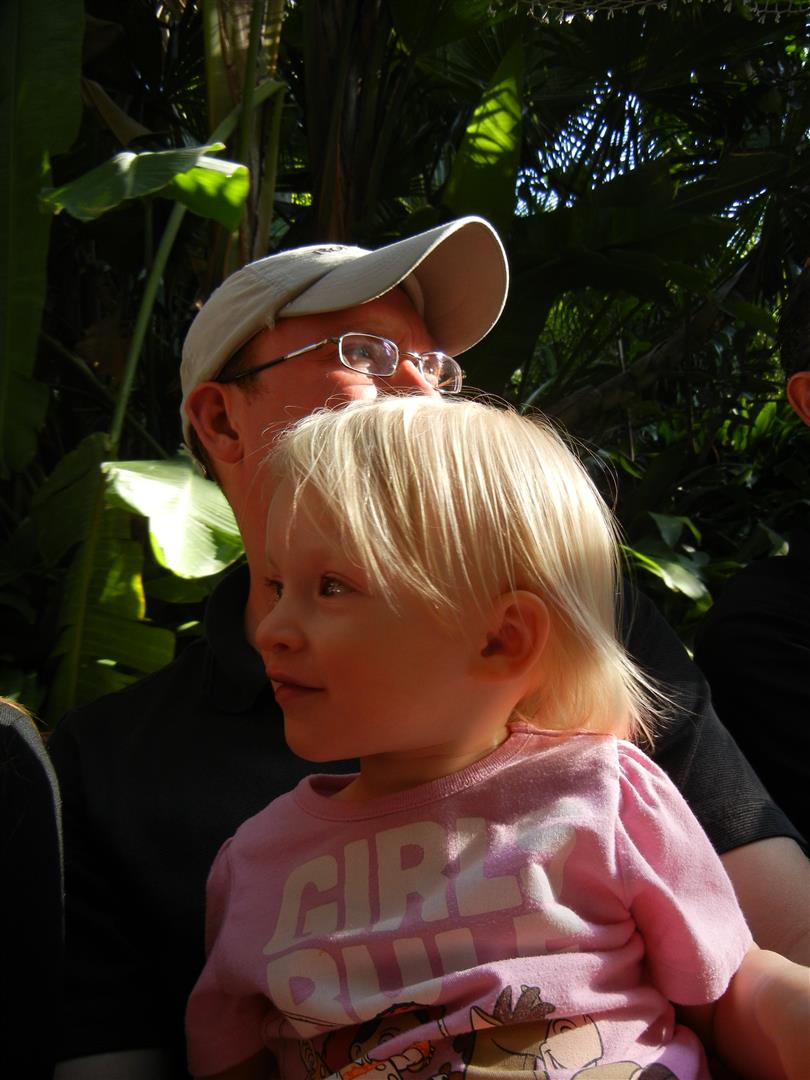 The whole crew having fun in the jungle (my tenant/friend of the family, Lindsey pictured too)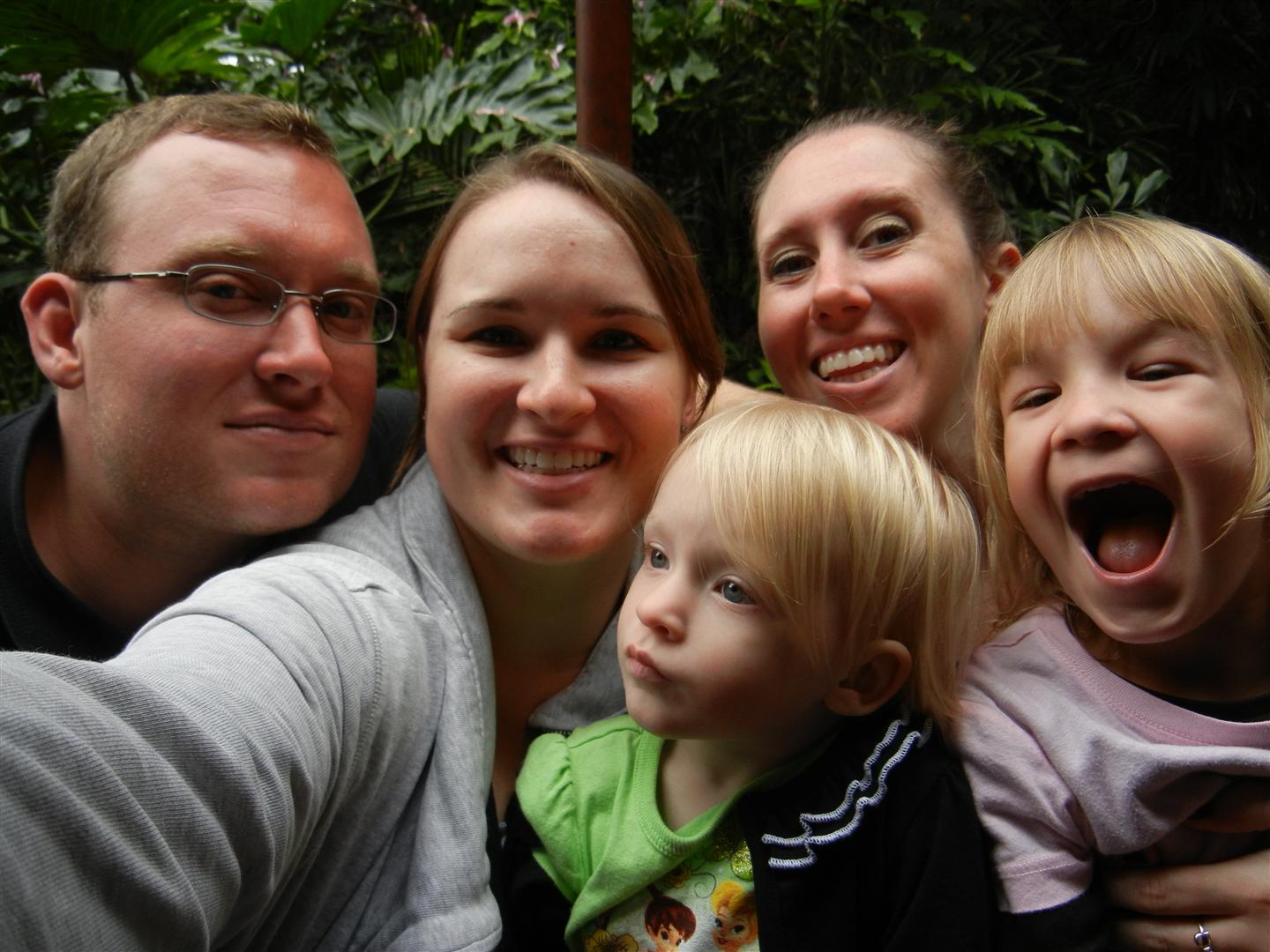 That they drug out the sign while they were refurbing the entrance to California Adventure was pretty neat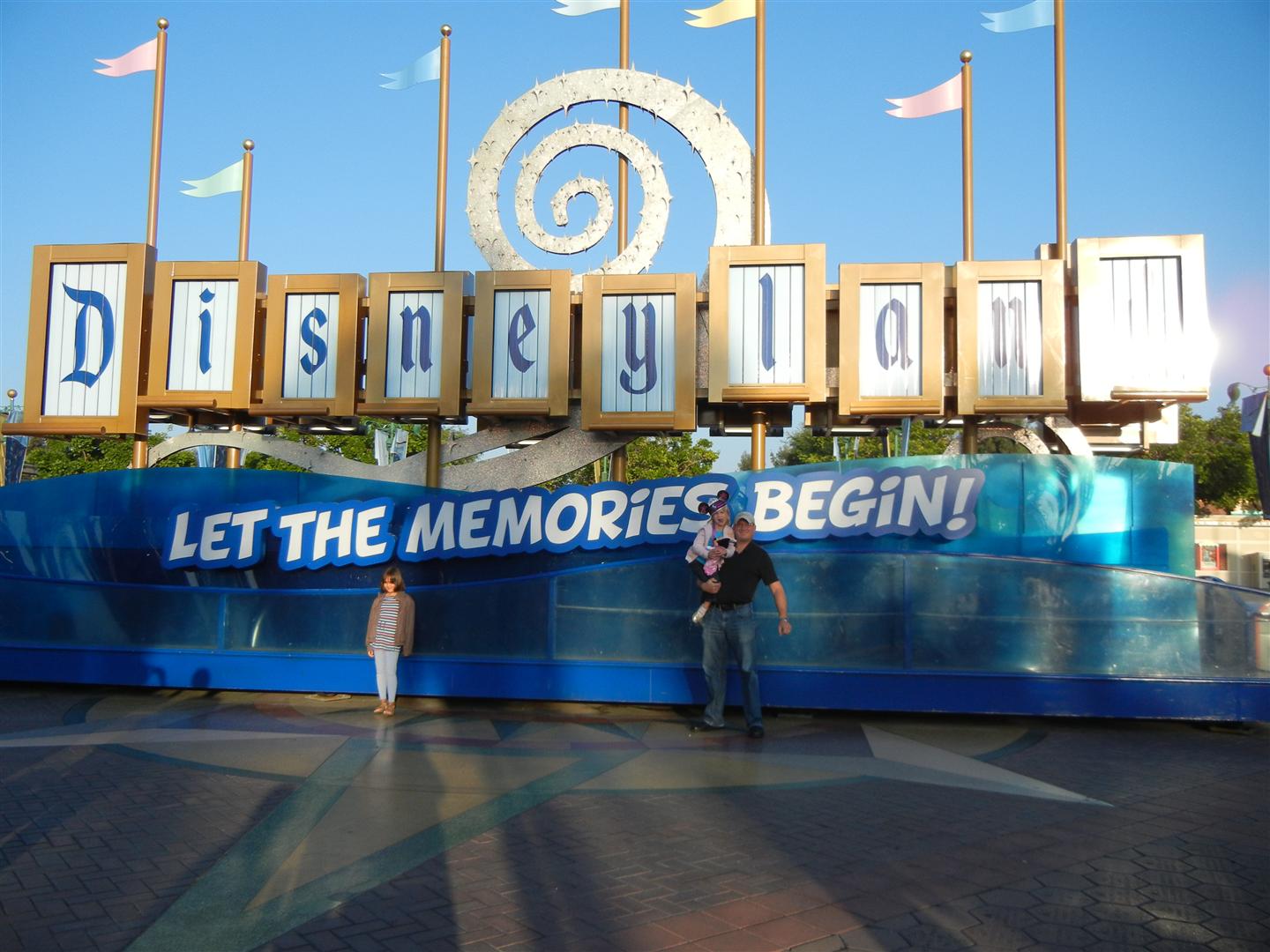 The view of us on Goofy's Sky School from our Hotel Room.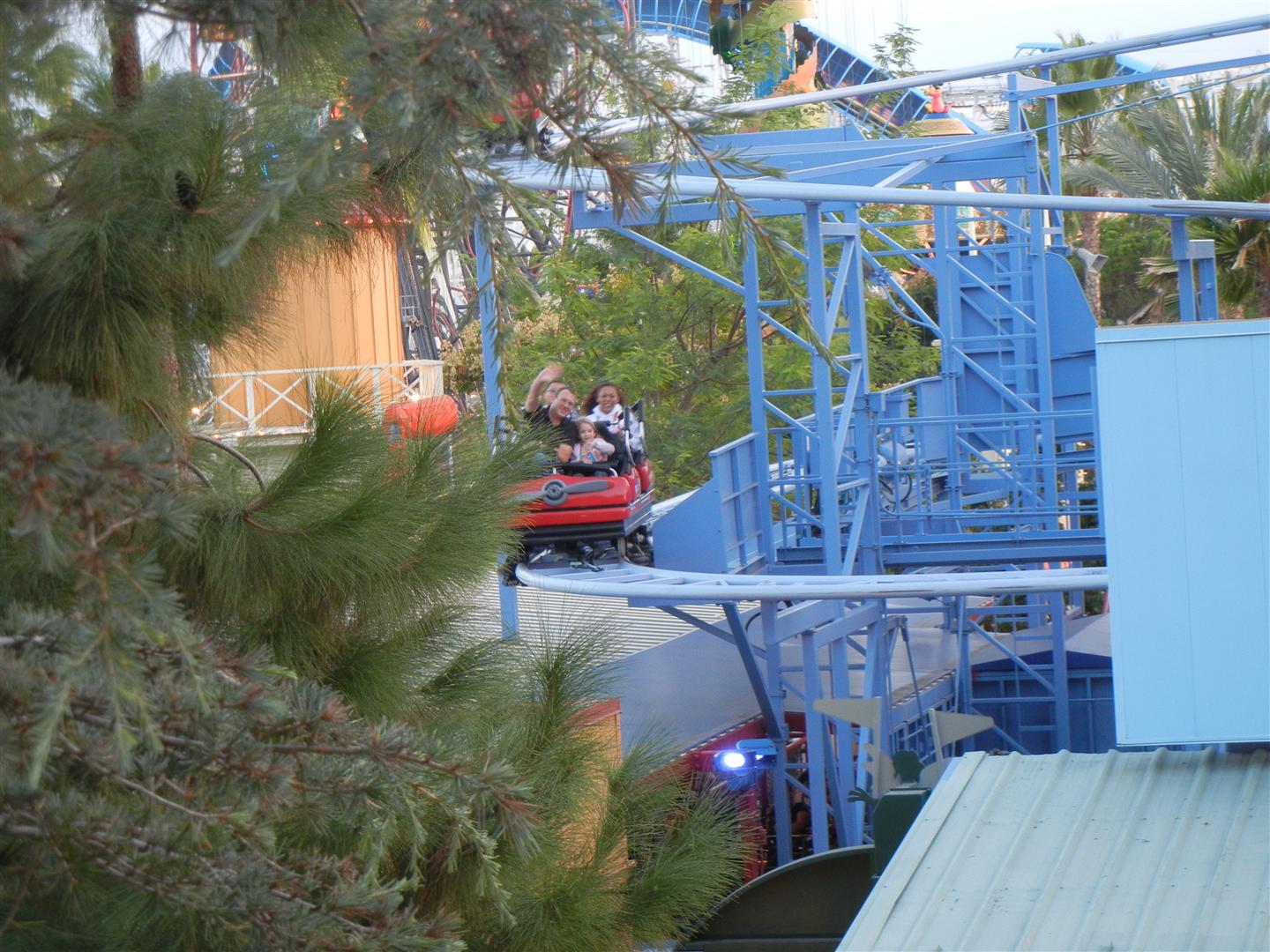 This is what happens after six times on Grizzly River Run..
And the iconic shot..(all the photpass shots of it with us were bad, so took our own)