First... start with the cast of characters...
A: the lovely mother of my 3 girls.
KEW: 6.5..Disney veteran supreme
CEW: Turned 4 yesterday... she is jazzed to get a Disney trip for her Bday vs. for KEW's like
normal.
VEW: 8 months... LOVING IT!!
05/19/2013....05:17..
Delayed departure (by 77 mintues!!!) - All 3 girls awake, happy and excited.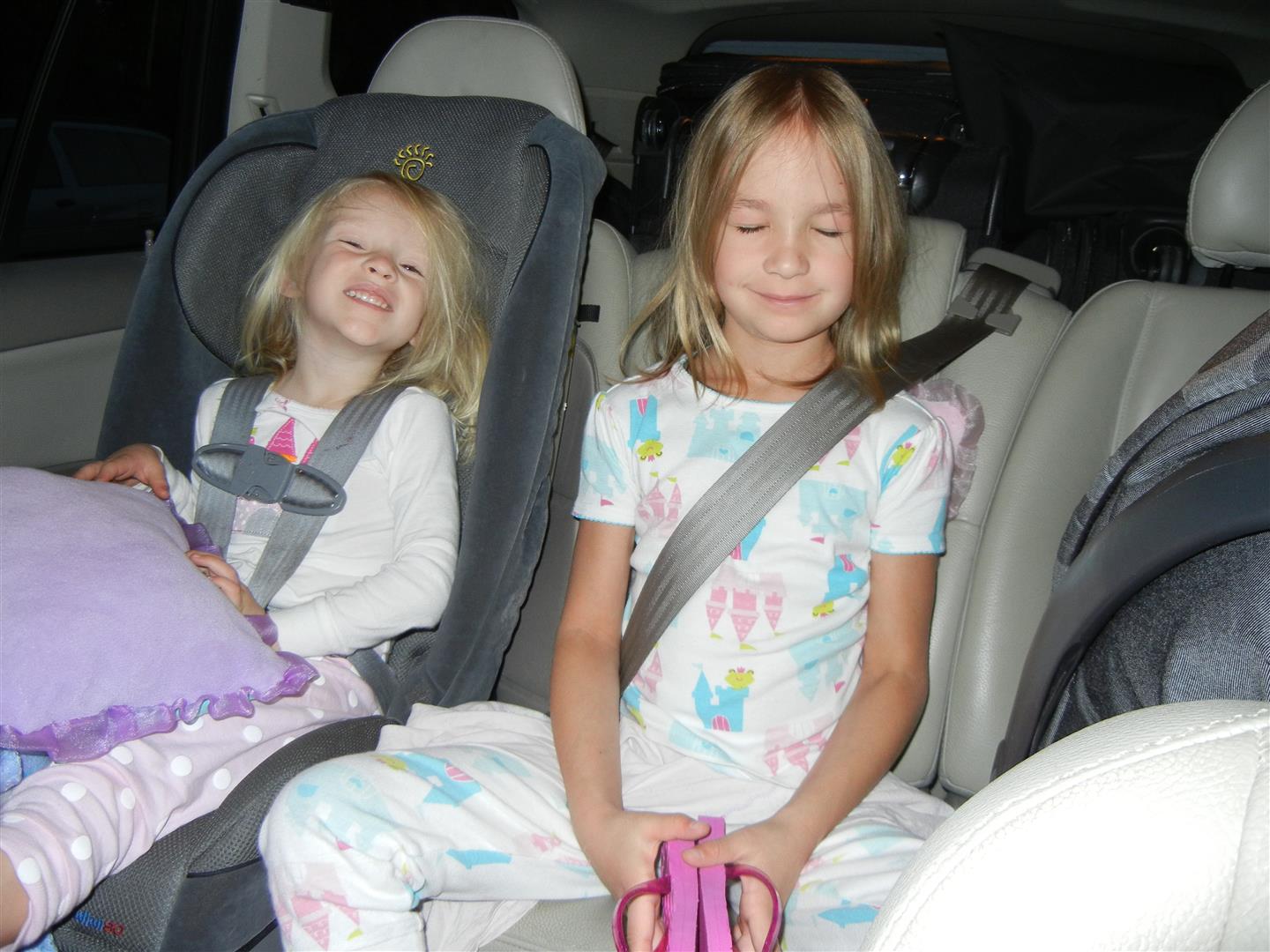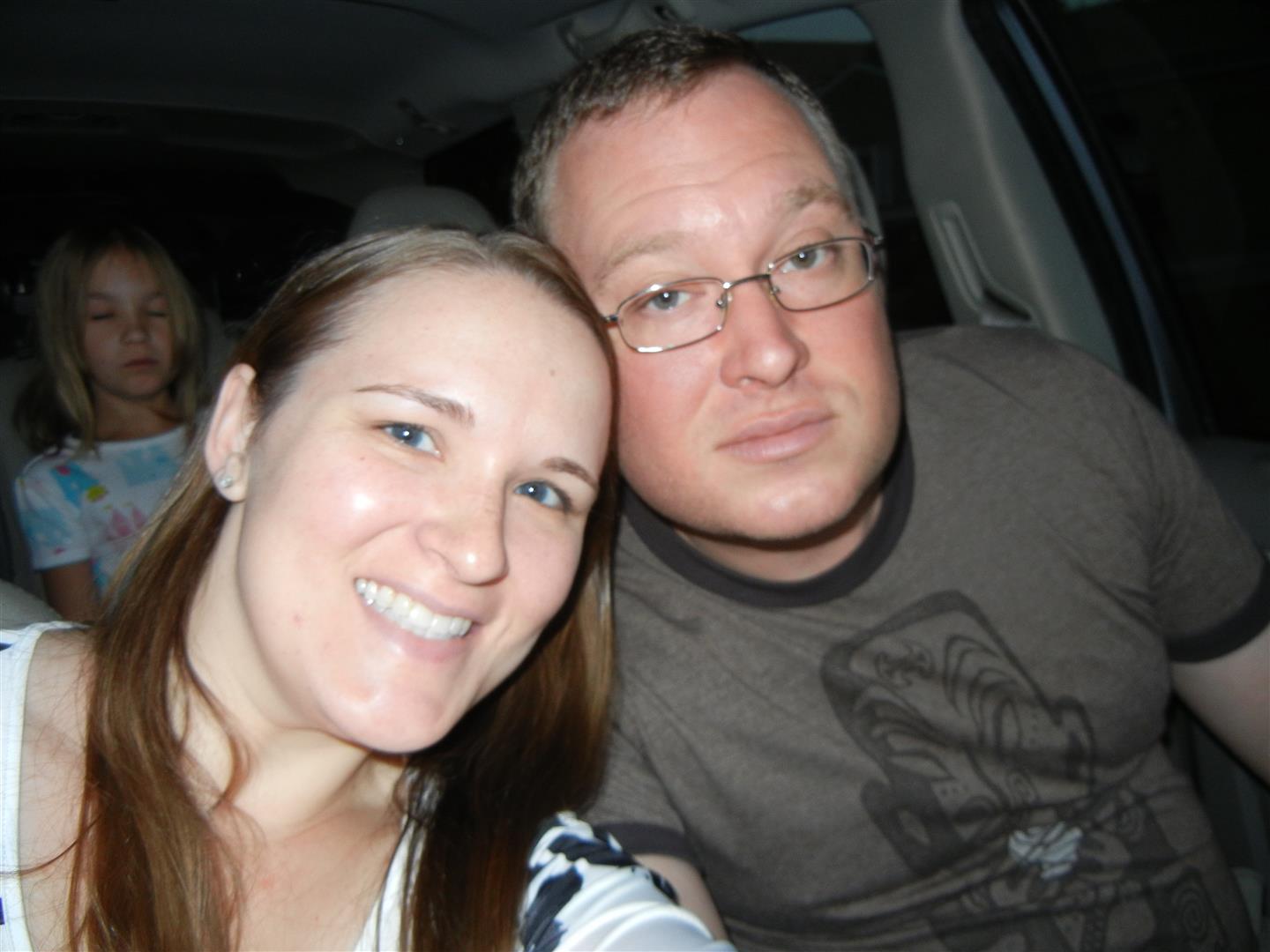 Leaving Phoenix on the 10..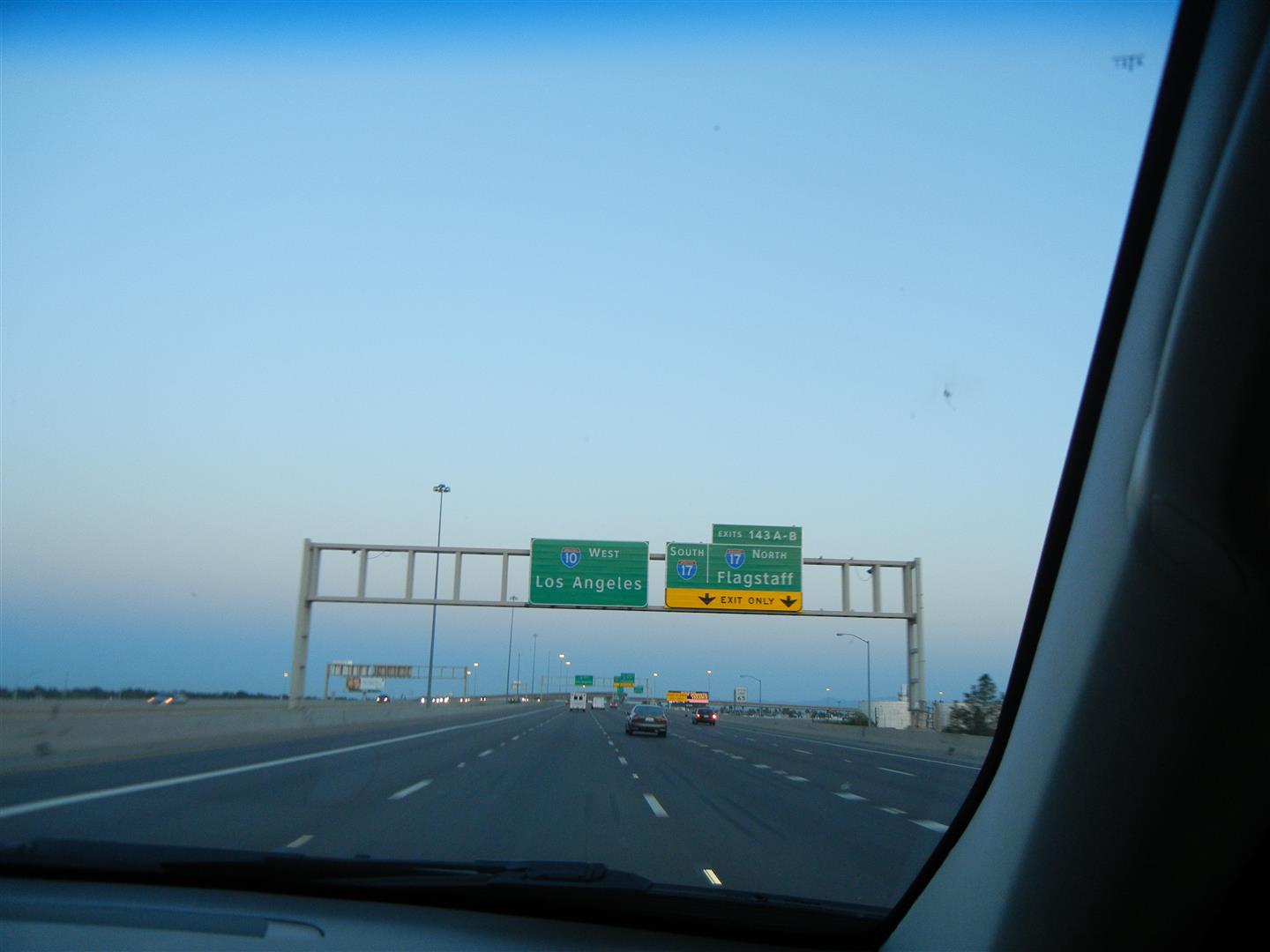 05/19/2013....06:45....
CEW: "We are far away from home, but I don't see Disneyland anywhere!" Snacks have started.
Forgot girl's water bottles - DOH!!
VEW is the only kid sleeping.
05/19/2013....07:19....
Gas up and bathroom break at Exit 5 complete (the last full-service exit before kali-country..) Sport-topped water bottles purchased and back on the road. All three girls awake and not angry... next stop.... Cali border fruit checkpoint.
05/19/2013....07:52....
Activities called into action. VEW won't take formula or water bottle and is NOT a happy baby.
05/19/2013....08:42....
Pit Stop in middle of nowhere for KEW to get sick (throwing up into a cup). Changed CEW/KEW's
clothes, fed and changed VEW. Back on road after what seemed like an eternity.
05/19/2013....09:05....
KEW asleep. Wind farms in view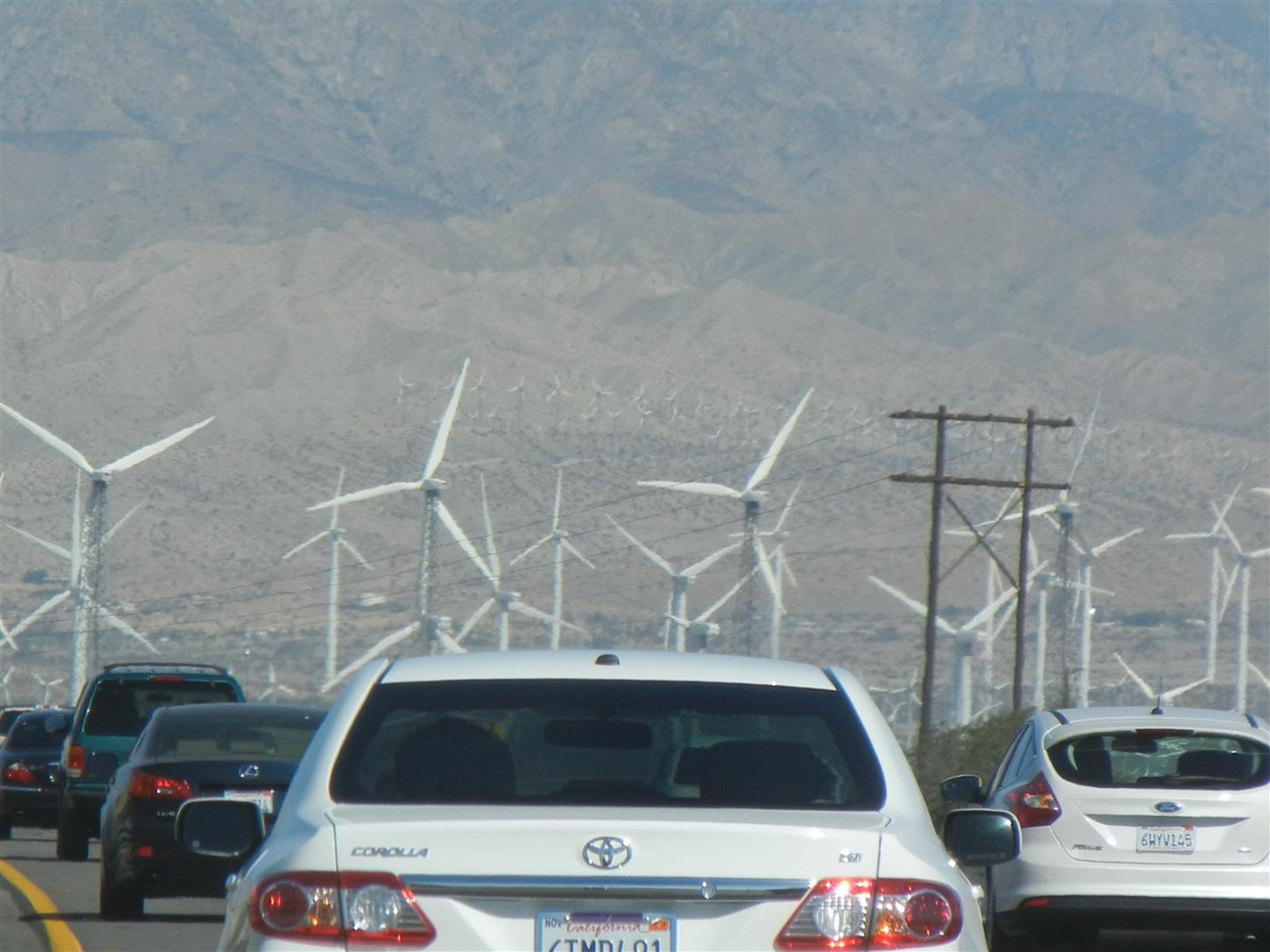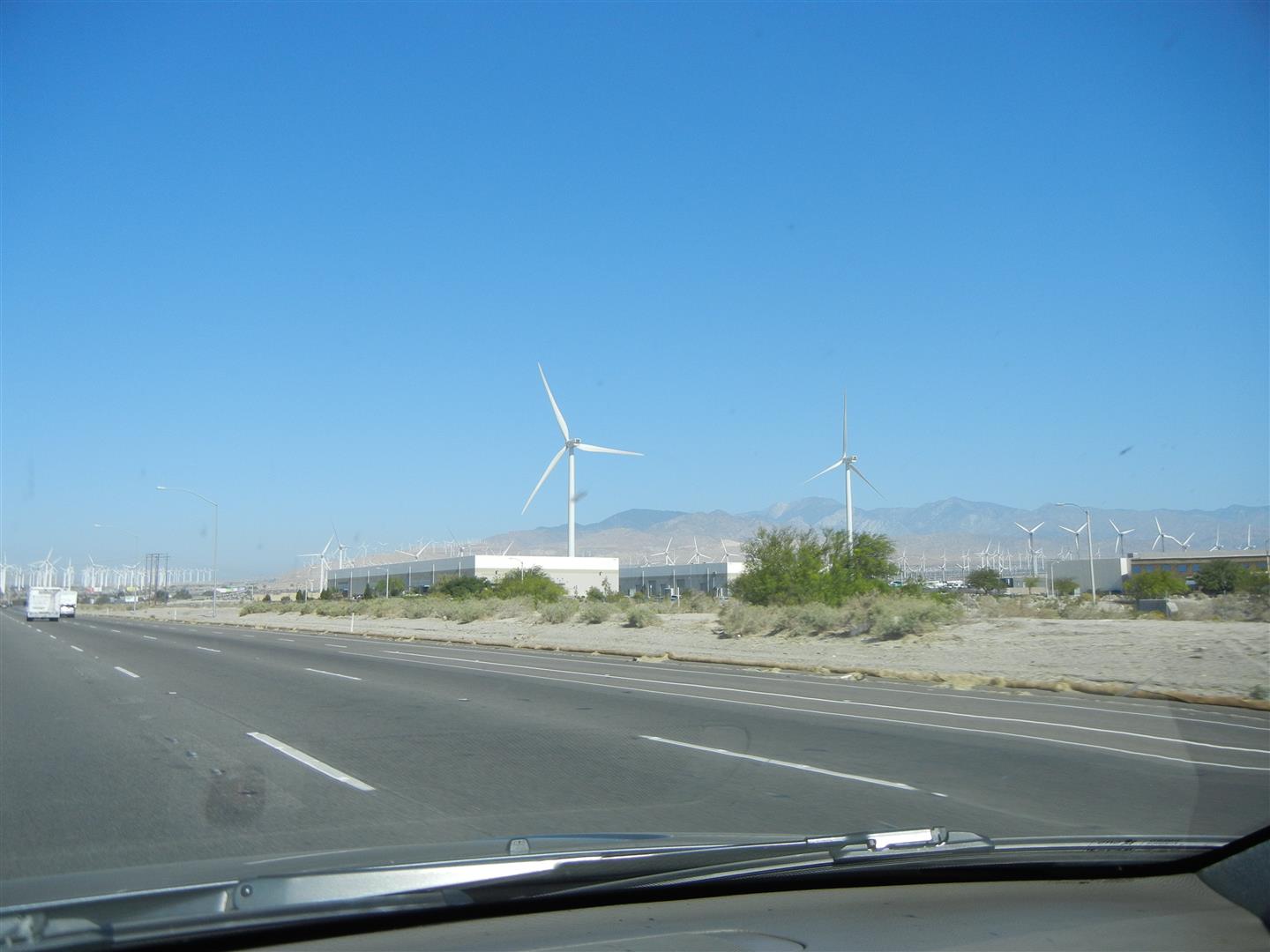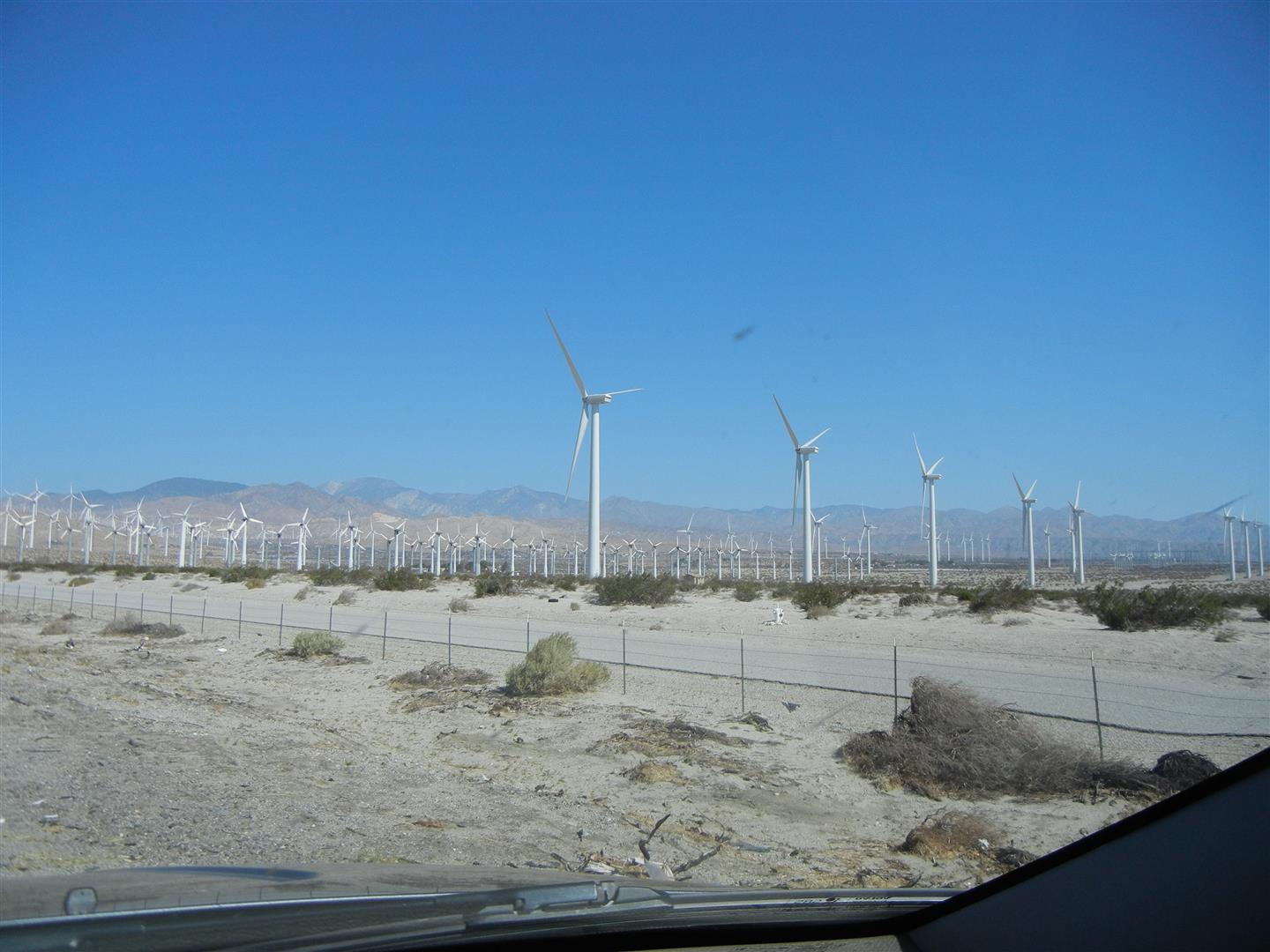 05/19/2013....10:17....
30 miles away and stuck in gridlock traffic
All 3 kids FINALLY asleep.
05/19/2013....10:18....
Found English language radio station - SINATRA!!! 88.1 KJAZZ
05/19/2013....10:32....
Nearly there!!!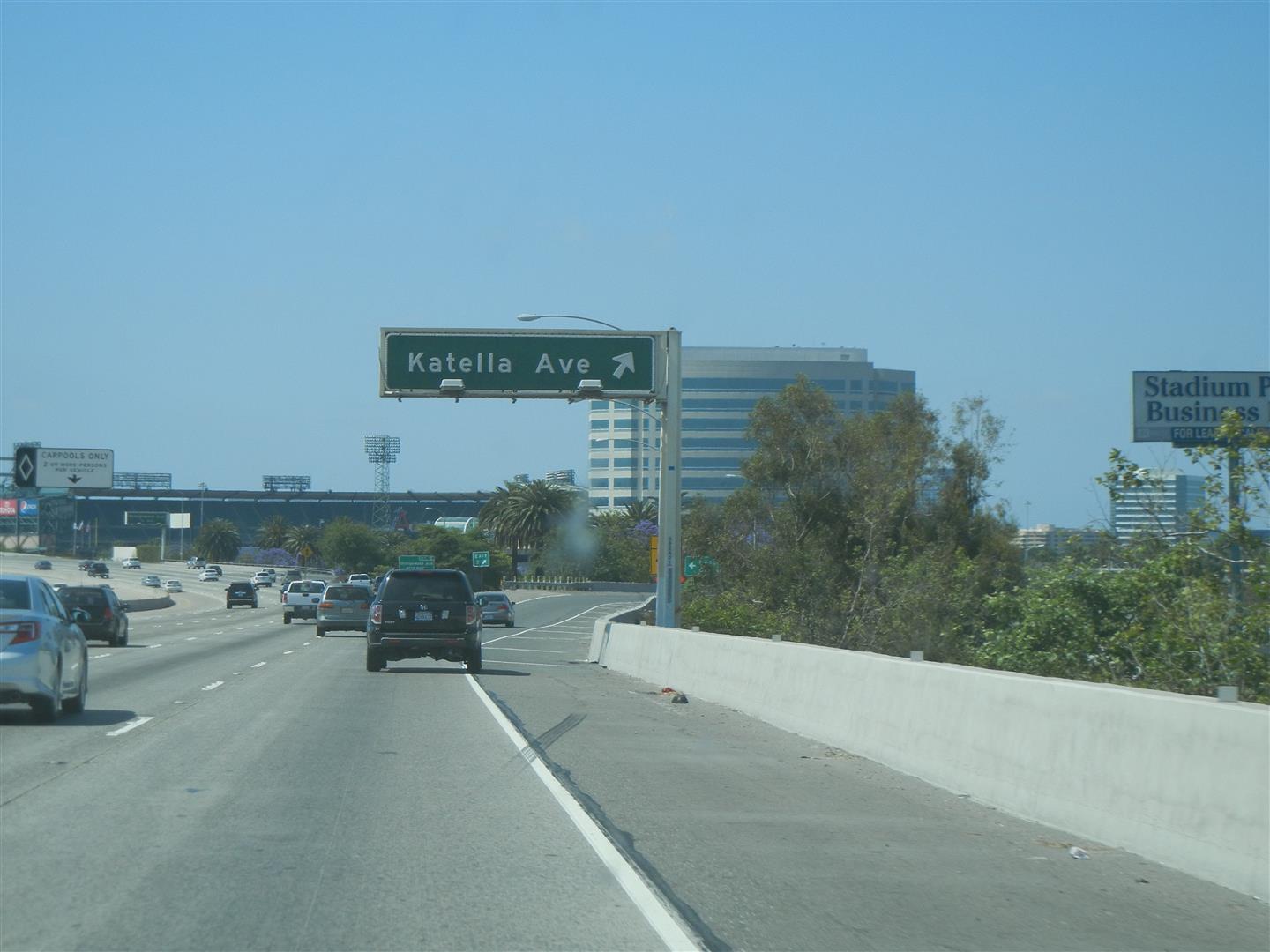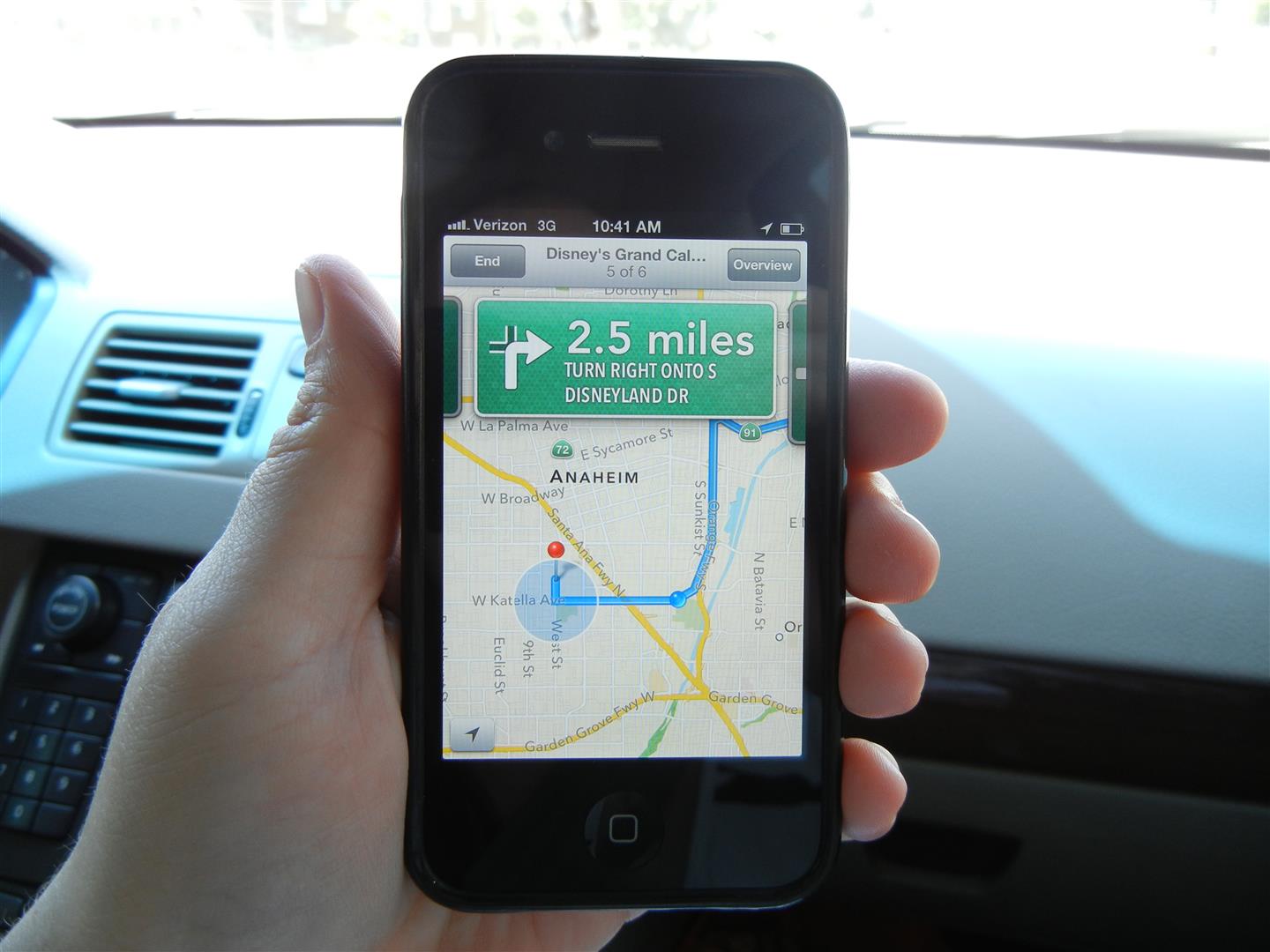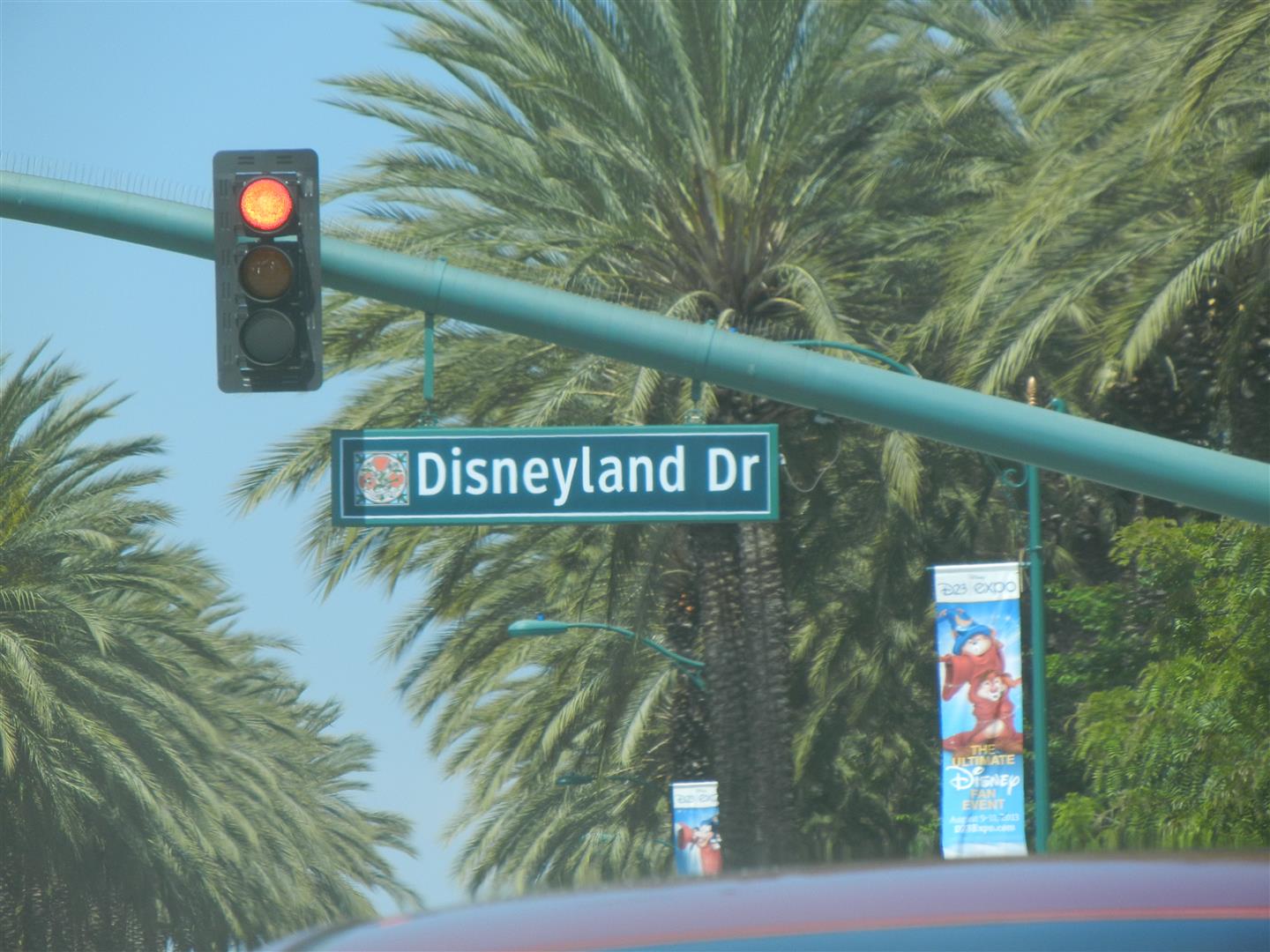 05/19/2013....11:55....
In queue for Pirates after grabbing Indiana Jones Fast pass.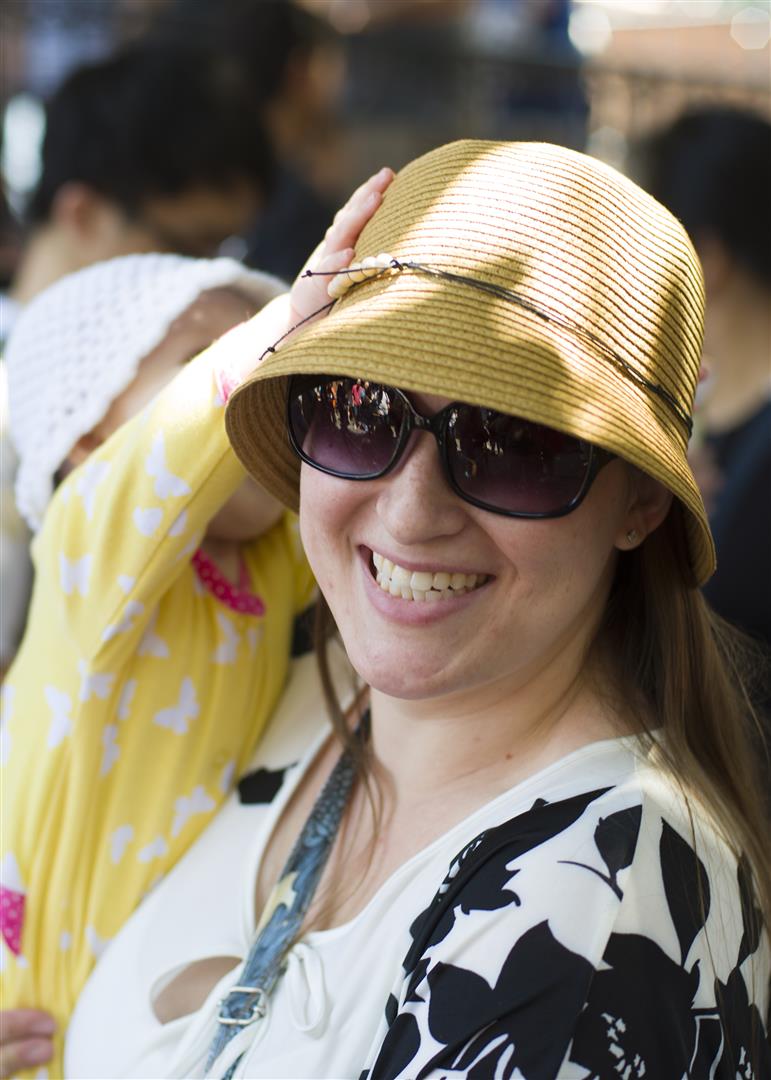 What I wouldn't give to get in here.....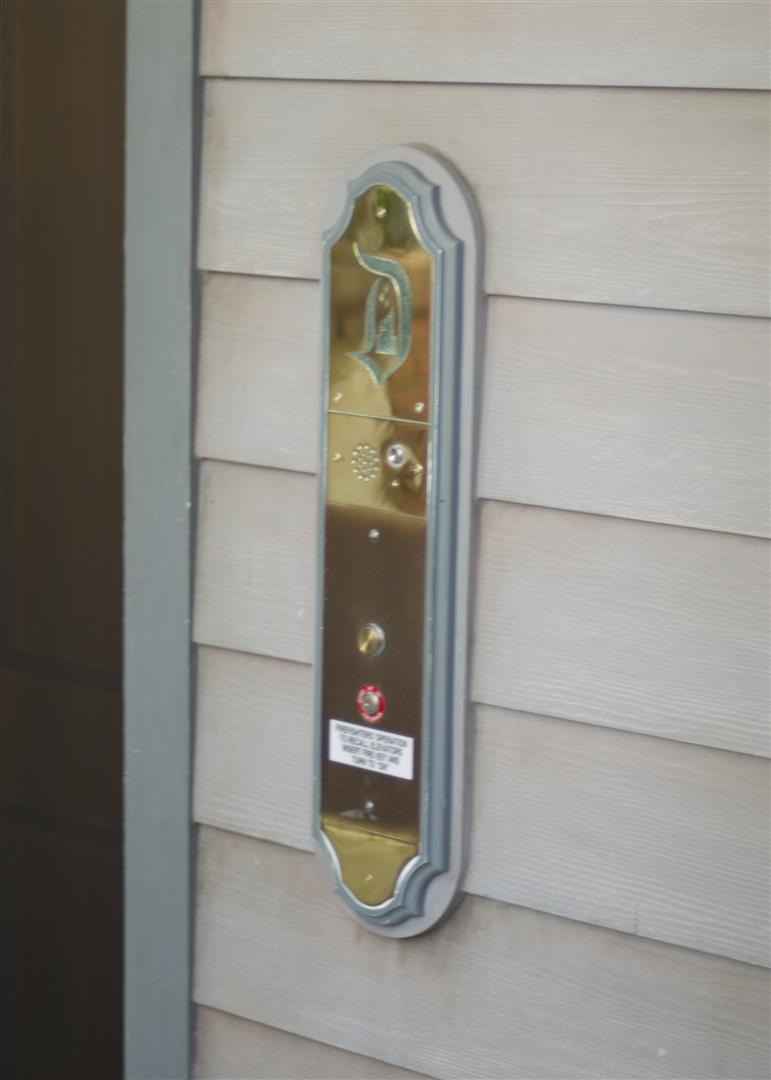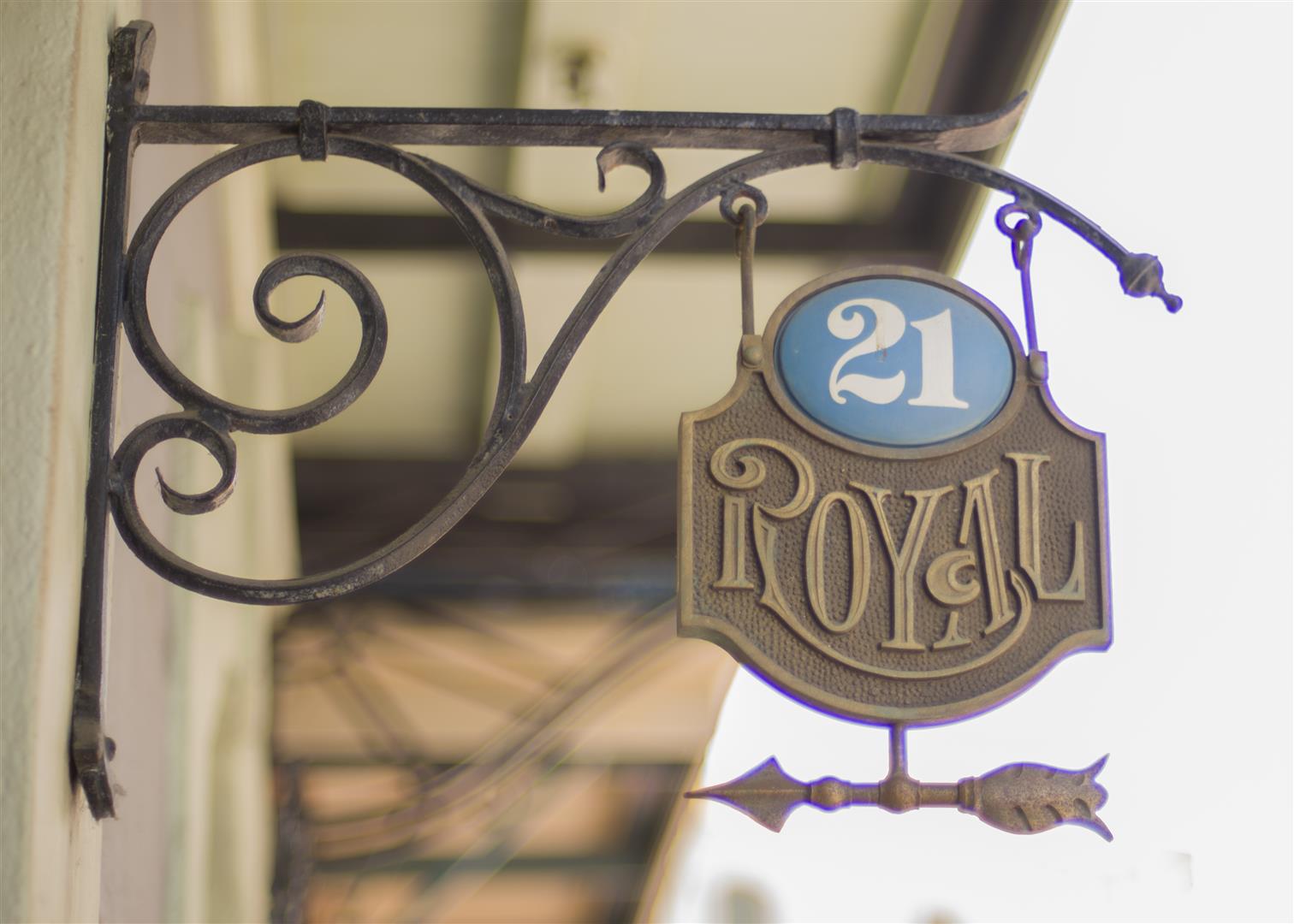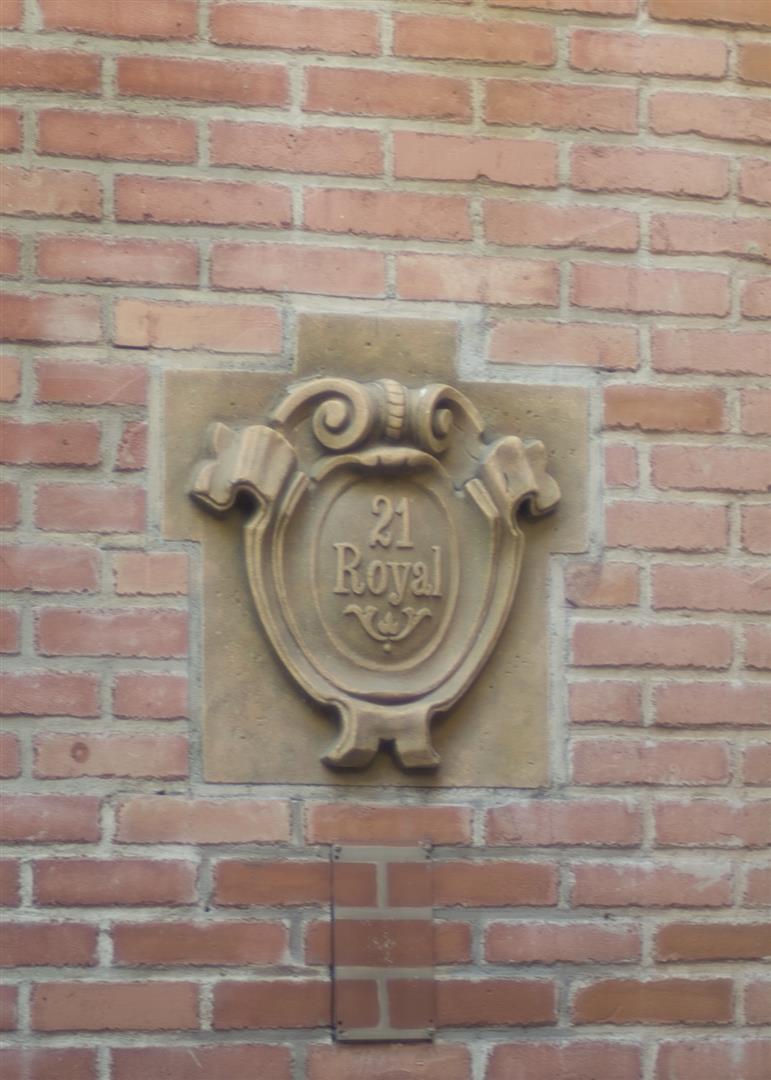 There was some sort of scavenger hunt going on, lots of teams were seen.... they seemed fixated on this map...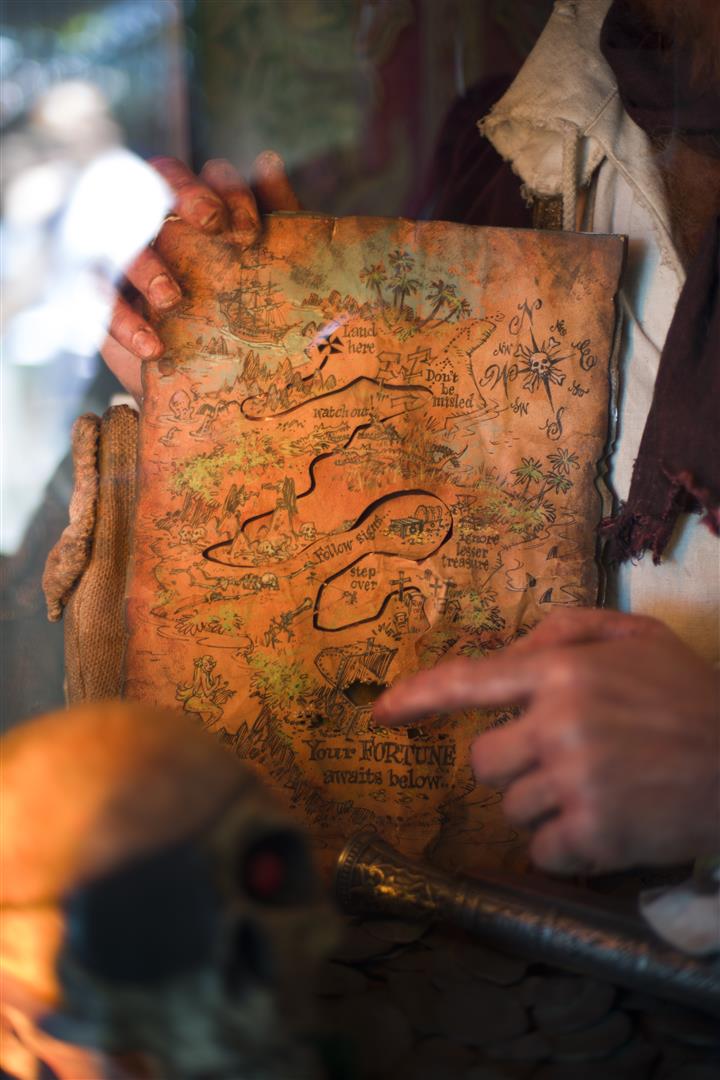 05/19/2013....12:35....
Haunted Mansion Queue looked longer than the 10 minutes quoted by mousewait... Decided not to chance it as our FP return times were 12:35 - 13:35.. got kids frozen lemonades, and a snack pack thing... A and I split a clam chowder bread bowl... let the kids feed some of it to the Disney
ducks.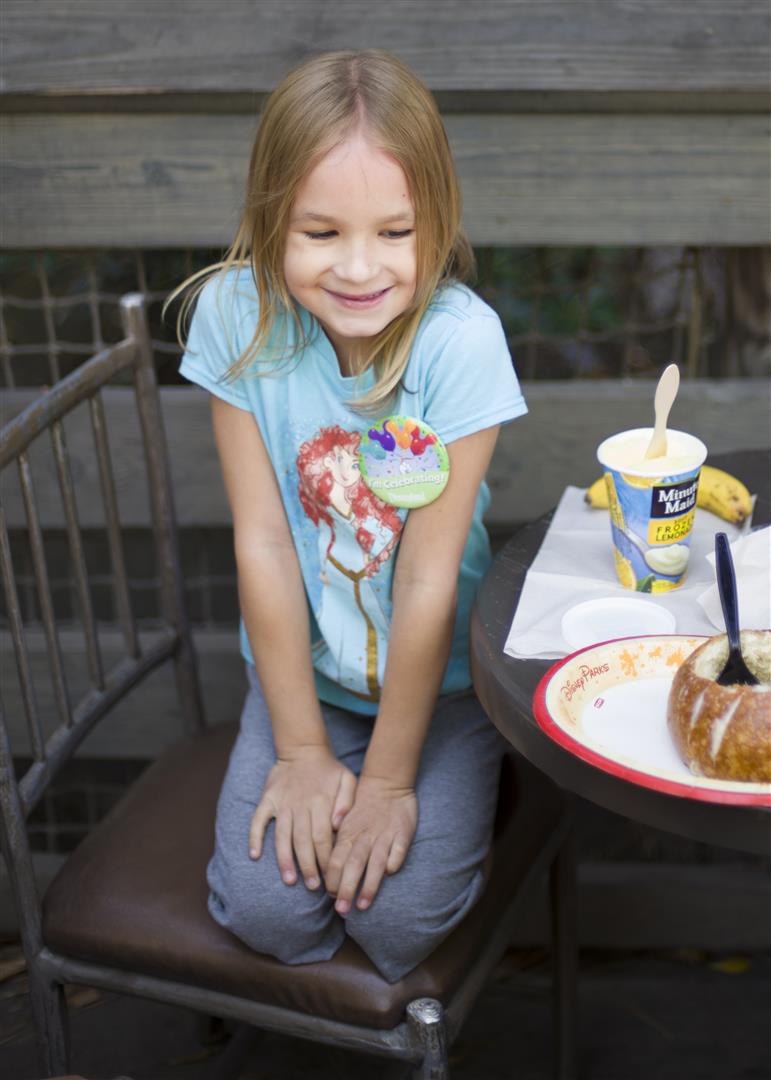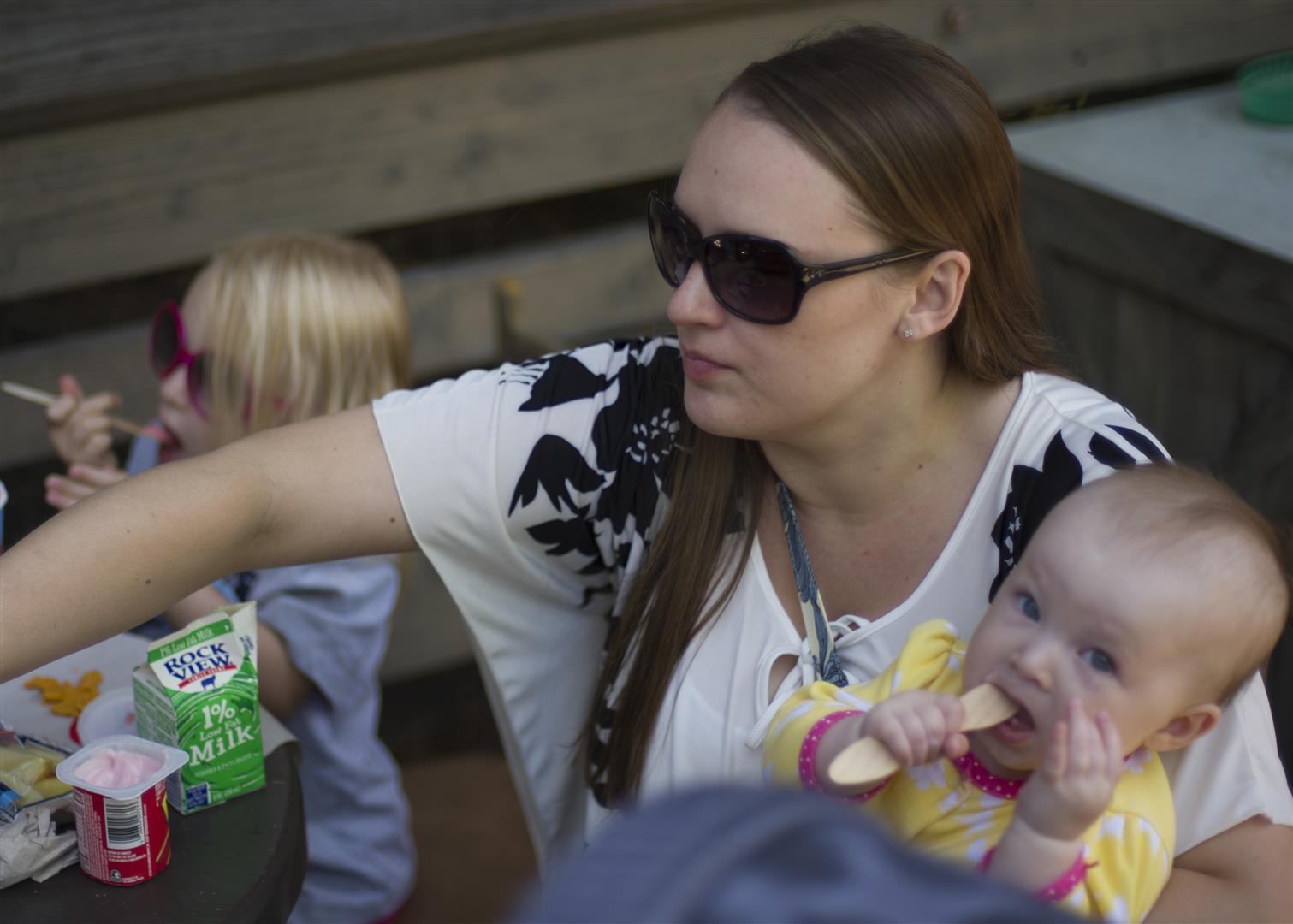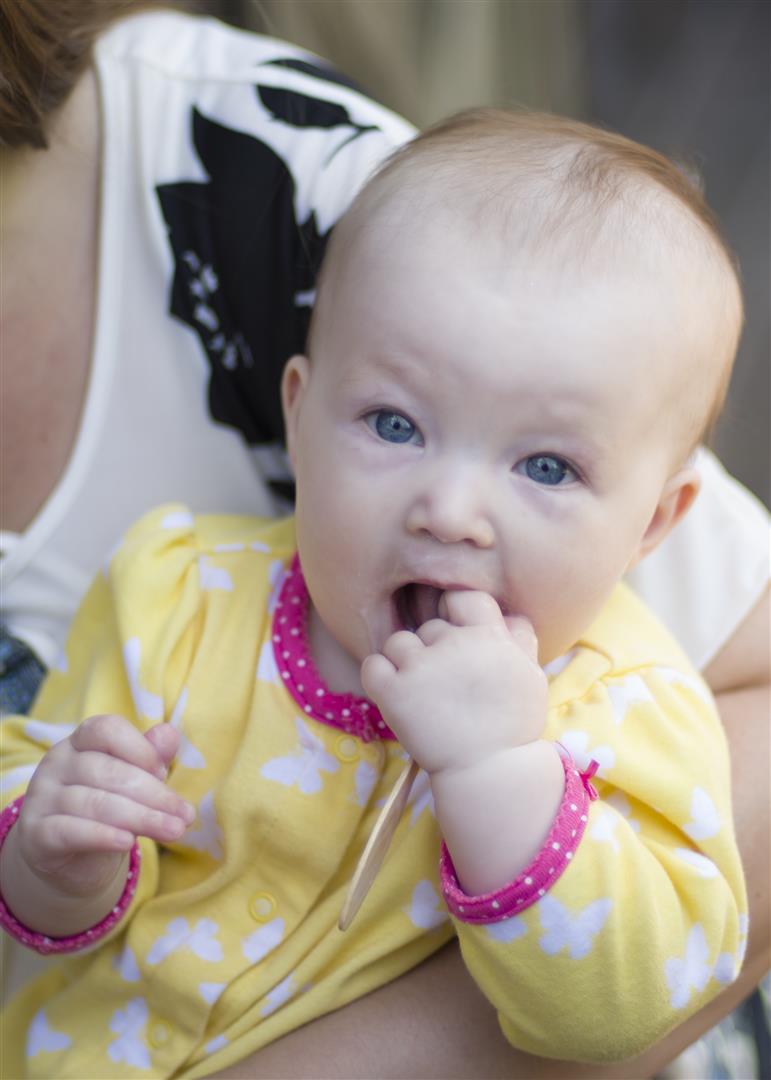 05/19/2013....12:57....
With lunch finished, and not wanting to push our luck, we headed to Indy to use the fast pass..
KEW LOVED it. Other than the opening where you aren't supposed to look into the diety's eyes,
she was excited and grinning EAR TO EAR... she was tall enough to ride this last trip, but the CM
working the like refused to let her in even though she was touching the bottom of the height
marker... they even made her stand in again, and she's over California Screaming tall now... I
must say, they really smoothed the ride out. It was AWESOME. I didn't even remember it being
this awesome, and so smooth. Was really jerky in 2011 last time I rode it. We were up front, and
I was the one driving!!
On the way back to Haunted Mansion, stopped here for a pic. Most of you probably get the
significance, but park goers were looking at us strangely...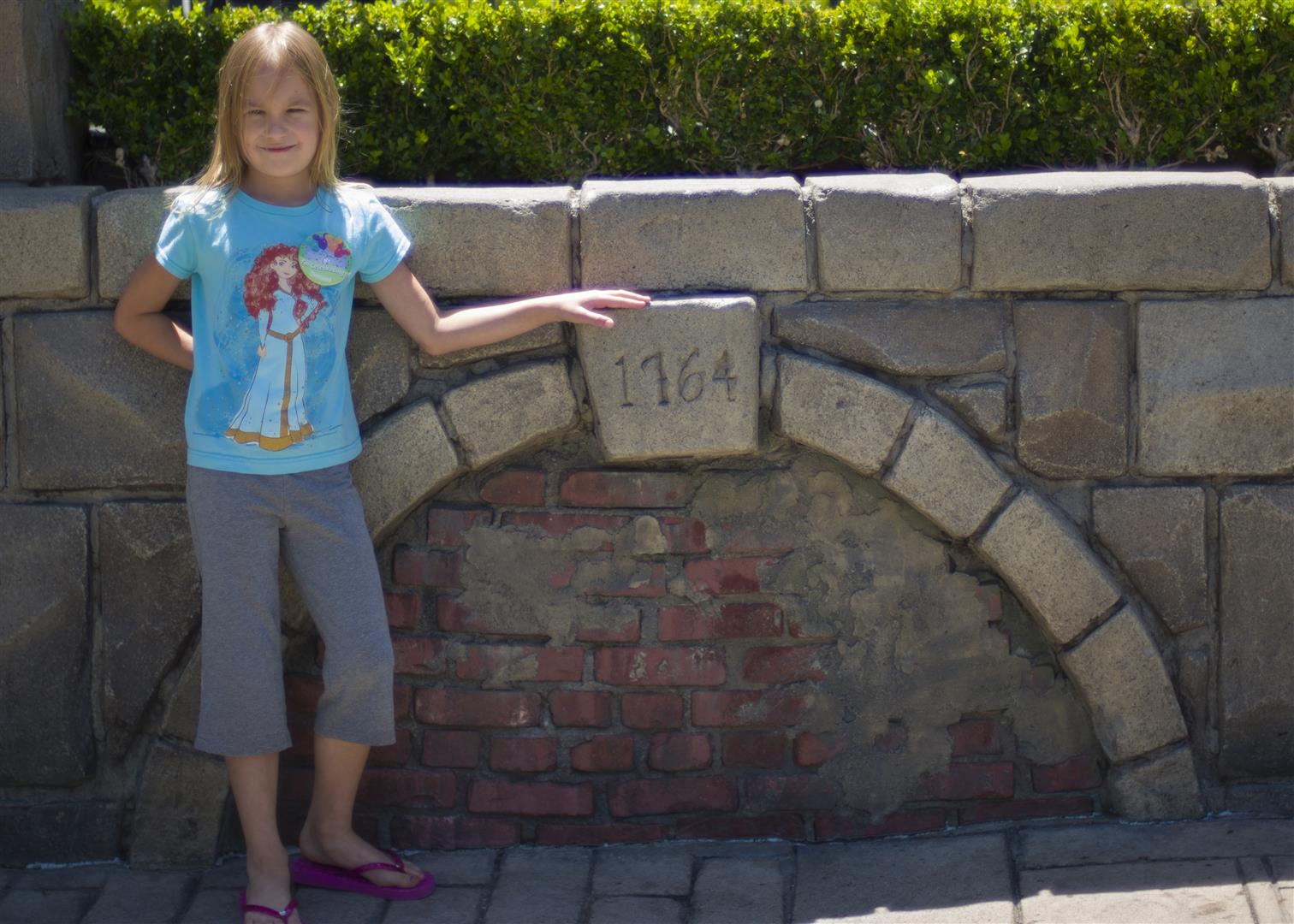 05/19/2013....13:35....
In queue for Haunted Mansion. KEW is complaining her stomach is hurting again... going to be the last ride for a bit. I took VEW, and CEW and KEW rode with A. KEW was super afraid for some reason... the thinks the lyrics say "Tear your eyes" instead of "terrorize", and she's never been when it was traditional HM vs. Nightmare before Christmas version...Afterwards, she was LOVING it. VEW fell asleep on the ride in my arms. We double timed it back to the hotel as our room was ready when we were having lunch. A nice early room...
05/19/2013....14:00....
In the room. Courtyard view. (144x room) Never had this view before. The monorail zooms by
every 5 mins or so. Kind of a trek and have to use lobby elevators, so I hope the morning goes
smoothly. KEW is in the bunk bed resting. Out on the balcony with a cold Hop Knot IPA from AZ...