on may 3rd, 2013, 2 best friends set out to answer the age old question... can every ride in Disneyland be ridden in only one day?? and, who is crazy enough to find out? here is our recap of our incredible journey, filled with blisters, sore muscles, and amazing memories ♥

we got up bright and early at 3:30am to be at the airport at 4. Tam's looking pretty excited for this early in the morning!



after 3 layovers, we were finally on the plane that will take us to disneyland (well, santa ana, anyways) here is us with a 'ticket' my daughter made for us



YAY!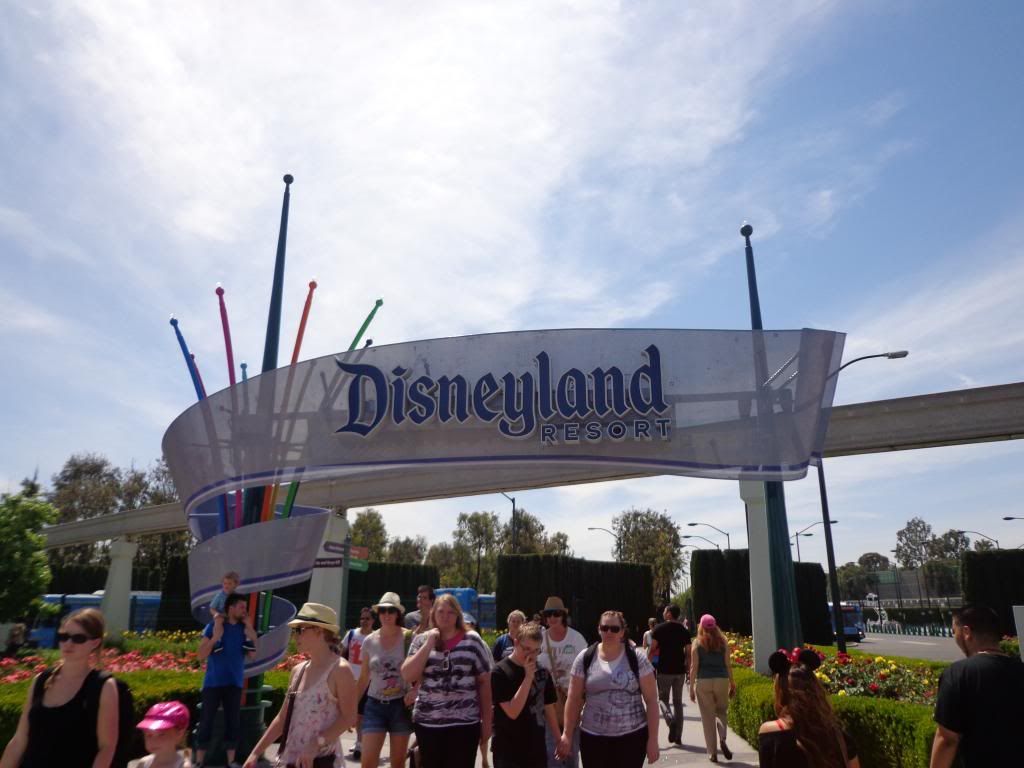 after a couple of rides (odd, our first ride was grizzly river run... my first ride is almost always pirates) we stopped to eat those WOC picnic lunches and watch the pixar play parade. lunches were tasty, but small. the parade was cute and fun.
after additional rides galore, we stopped to have dinner and 'hide' from the first showing of WOC. we had chowder in bread bowls... they were NOT small and very filling and delish.

Time to get in line for WOC!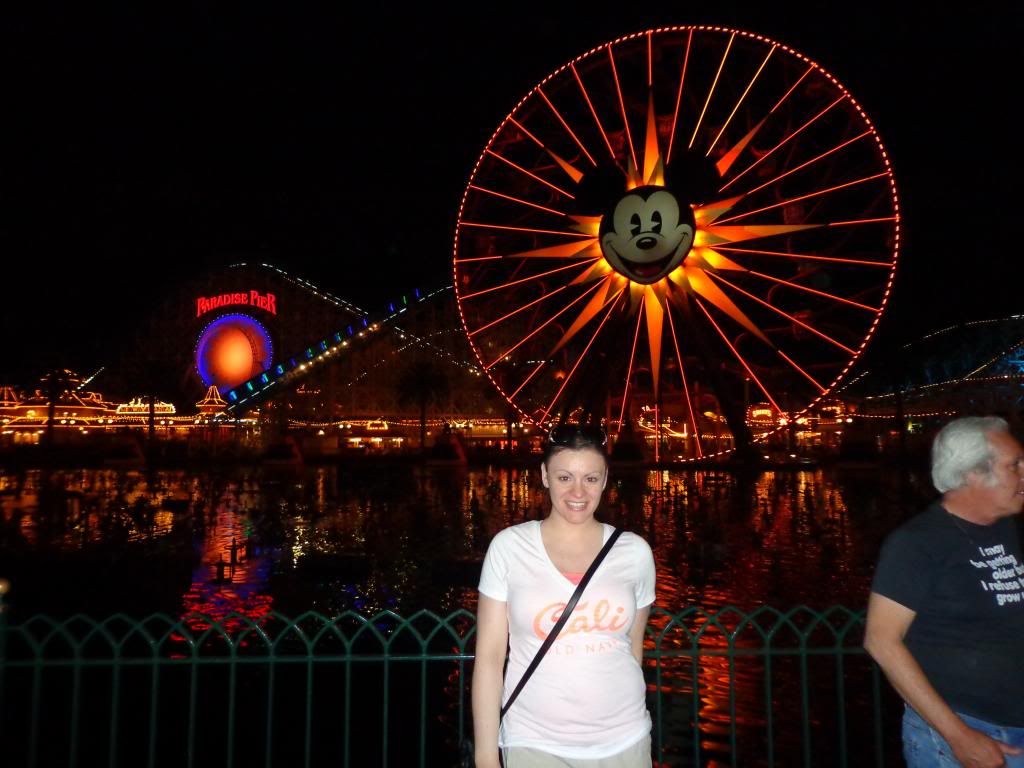 i don't know if it's because it was later showing, or that it was kinda chilly, but there were hardly any people waiting for WOC. we ended up standing right in the front against the fence...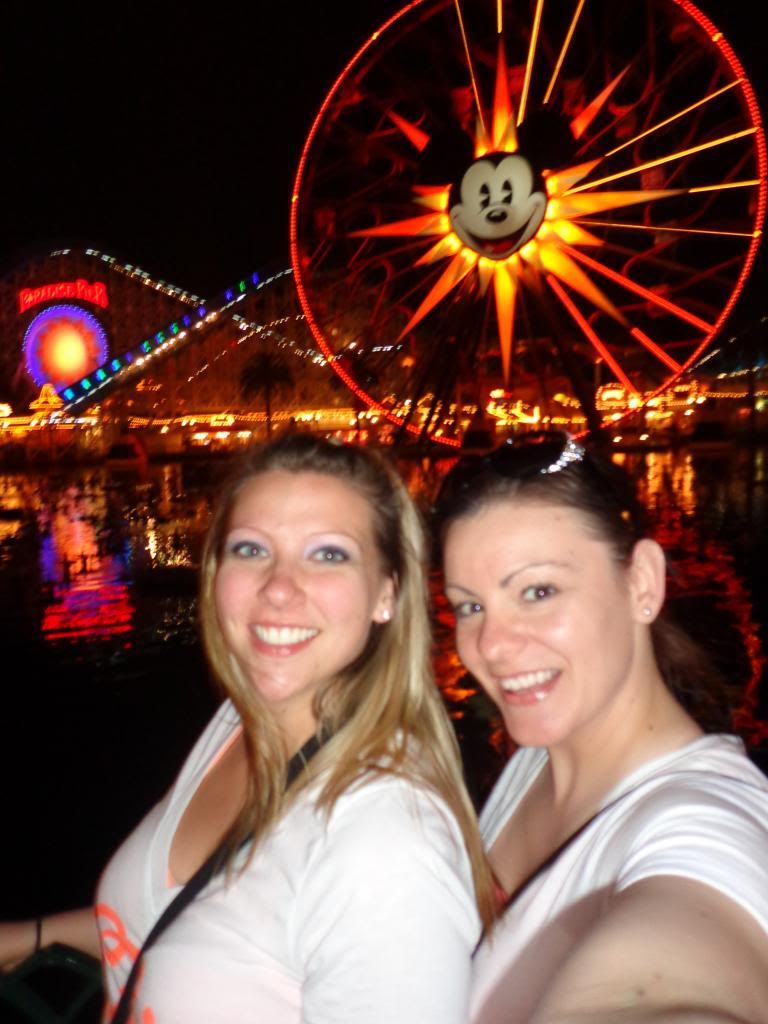 ...in the splash zone.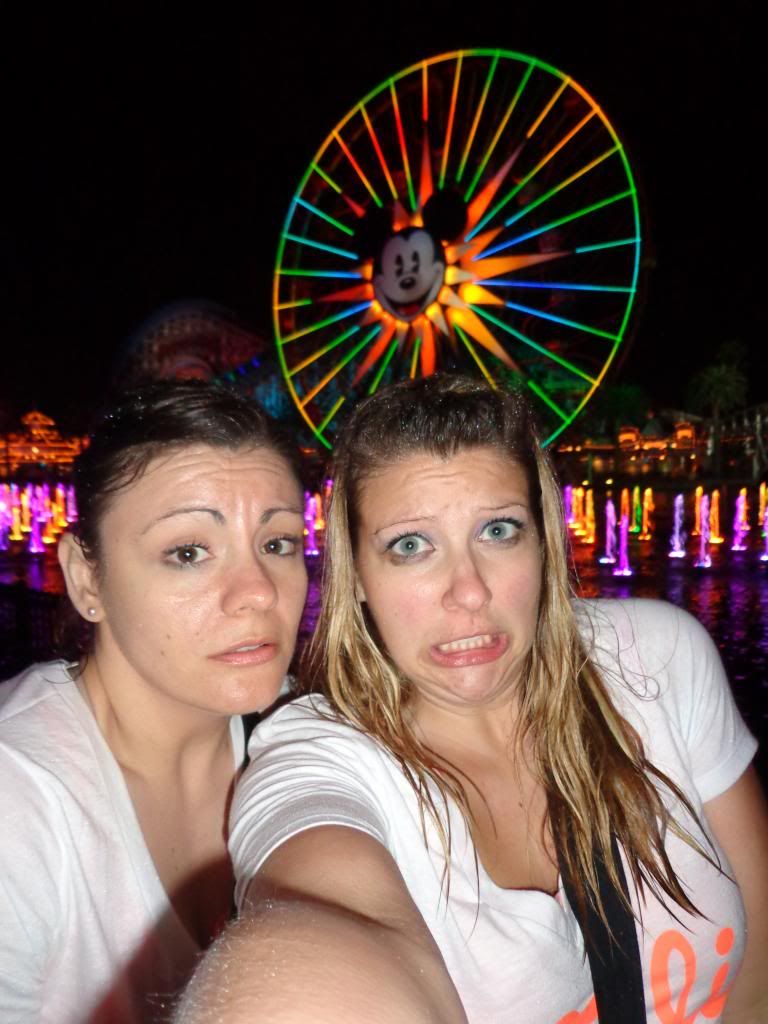 after WOC, we raced over to cars land to see if we could sneak into RSR. the wait time was about 50 minutes, but decided it was the best we'd probably see all weekend, as well as our only chance.



We finally made it back to the hotel well after midnight. after getting our outfits, gear and water bottles ready for the Gumball Rally in the morning, we flopped into bed around 1:30. (in case anyone is keeping track of our lack of sleep, we went to bed around 1 the night before we left Canada, got up at 3:30, and are now going back to sleep.)

Bright and early for registration at ESPN zone! Tam showing off her delish breakfast burrito: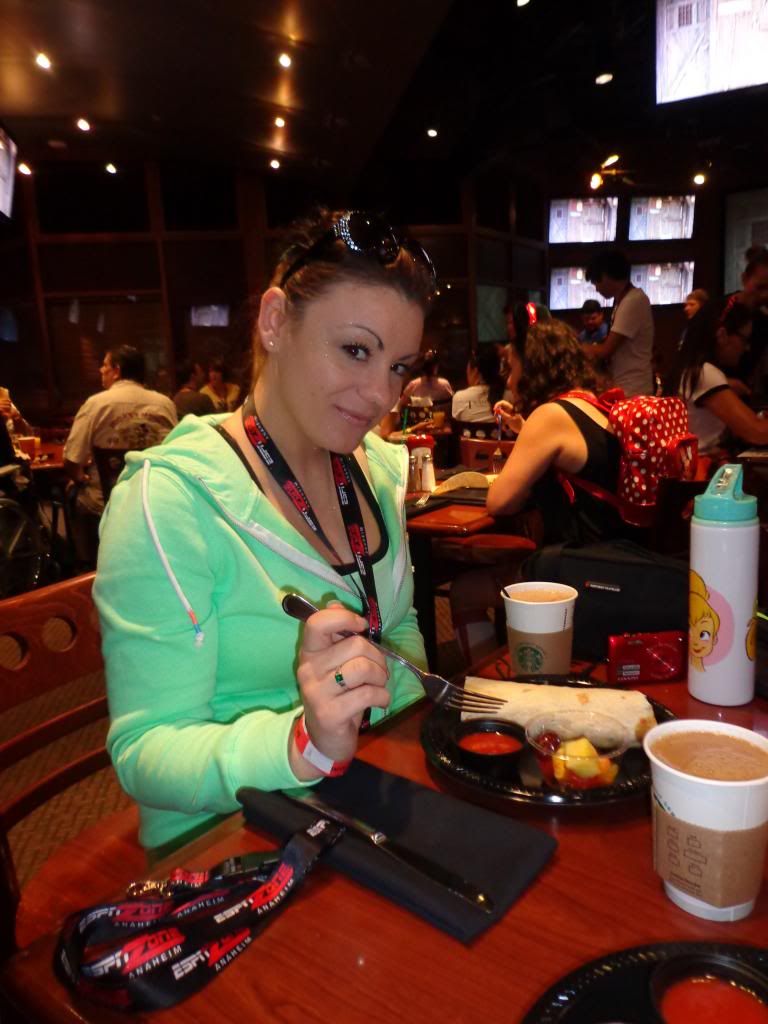 and i am extremely too excited about mine:



official.



rules are rules



ready to race! (sorry so blurry)



we started off at light sprint... ok, ok, we darted off like a rocket thru downtown disney to the turnstiles. we decided to start with DCA, since we had spent so much time there the day before, we thought we'd 'know' some stuff. we didn't. after finishing DCA (yay!) we headed over to Disneyland and saw a few gumballers in line at space mountain (i believe Joe? he put a TR up.) anyways, about this point, i couldn't handle the tink shoes anymore, and i gave in to the flip-flops.



for some reason, i tied the laces of the shoes to my belt and carried them with me (getting stuck in rides and everything) all freakin' day. i ended up leaving them in the hotel room, so i don't know why i didn't just ditch them. sigh.
we were so go-go-go, i didn't really take many photos... and kinda remembered that i had a camera in line at mr. toad. thus this gem:



we kept on keepin' on, and the exhaustion didn't really hit me until we went into captain EO. i was thinking, sit for a 20 min juicy eighties break? sure, why not? that is, until the floor started bouncing... and it was the one and only time i really, truly thought i was going to be sick. i tried to be all tough, until i looked over at Tam and saw she was breathing rrrreeeeaallllyyyy slowly, too. after that monstrocity, we figured we really should eat something, as we burned thru the protein bars and trail mix we had brought. we grabbed pizza at pizza port, and headed over to the monorail to eat on the go. i inhaled that slice, i can't even tell you if it was good or not.

after a grueling (but amazing!) race, we headed to the finish line just before 8pm.

Made it!



day 3 coming up!