My daughter was starting college in Long Beach on Monday the 26th. So my Wife and I drove her and all of her stuff down to her dorm on Saturday. We reserved Sunday for some family time at the land.

I would like to have a serious talk with the designer of the 3 story dorm rooms with no elevators. A long, serious talk. Made a run to Target to get afew last things, checked out the beach area. The oil derrick islands were pretty interesting. Made our way back to Anaheim, we were staying at the Anaheim Plaza Inn. Older place, but clean and close enough, and plenty of parking.

Sunday, August 25

Arrived at the security tent around 7:20, made it through pretty quick. Not many people lined up yet, late risers. We were second in line at far left gate forCA. Grey cast to the morning, fog bank hanging out over parts of the land. That would change quickly. Gates opened at 7:30 and we shuffled in.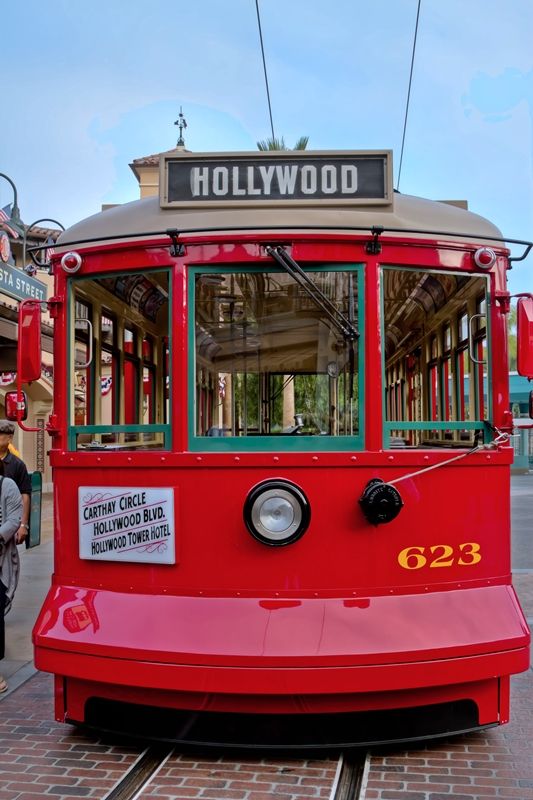 Walked over to the fast pass line for RSR, ended up near the Carthay Theatre sign. Ladies went and got some coffee and breakfast pastries at the 3 pigs. Line moved swiftly once the bell struck 8, less than 10 minutes toget FPs from where I was at. Return time was 11:50 to 12:50.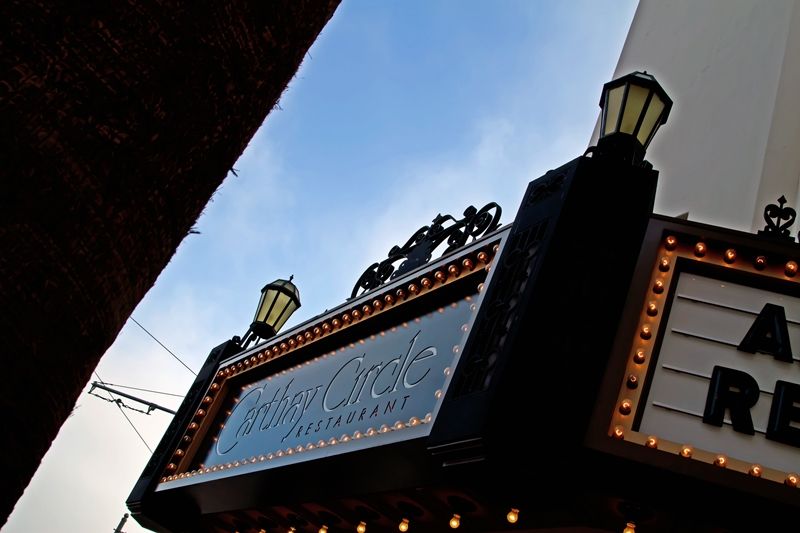 We went over to DL right after we got the FPs, minimal lines to get in. We stopped and took some pics in the Hub.


My Daughter went and got us some FPs for Space Mountain. We decided to do the standby line for Star Tours, we moved through really quick, maybe 5 minutes at 8:25.
First up were the Stormtroopers trying to board our ship, wethen headed to Hoth, had a visit from Yoda, and ended up crashing in Naboo. Naboo is my favorite ending.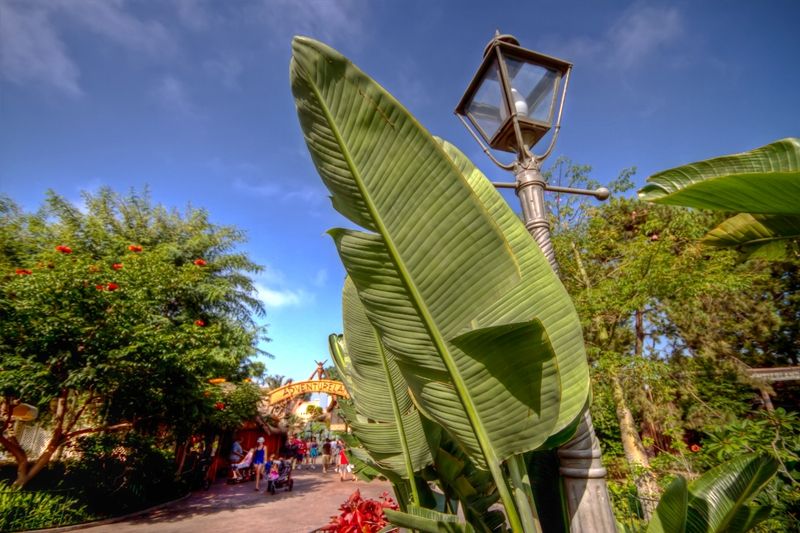 My Daughter wanted to check out the new effects in IJA Itold her about so off we went. Another short line, too short, I love the queue here, maybe 10 minutes to get on our transport. Loved the new effects, voice change wasn't that bad we thought.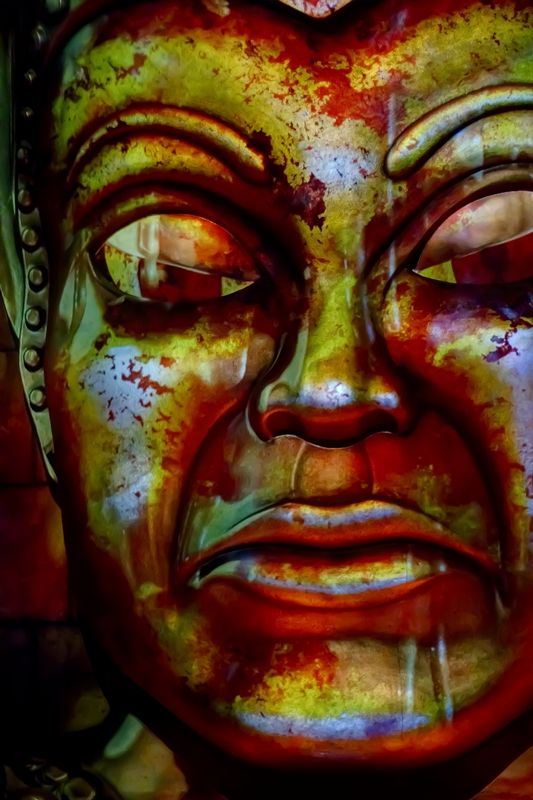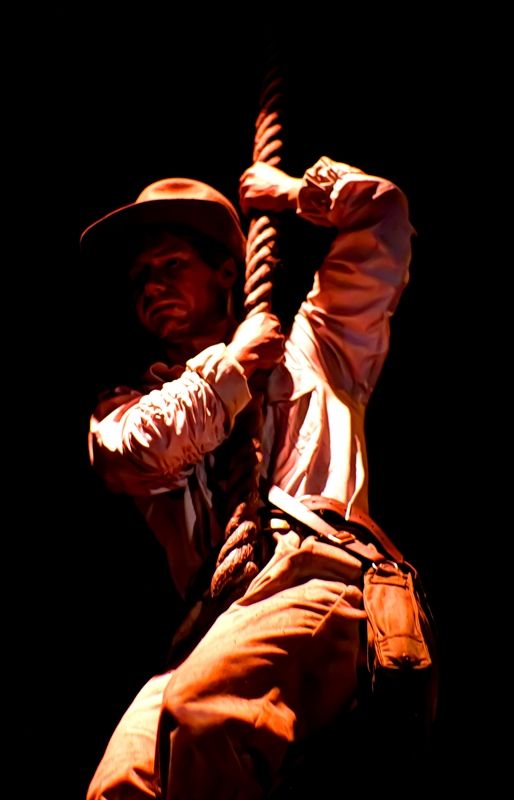 Pirates was next, we walked right on in to our boats. This is our family favorite, a little sad our Son wasn't with us, but this was his first week in 7thgrade, so we didn't want him miss two day right off the bat. I mentioned to my Wife that we should come back for longer trip and bring him, no arguments there.


She wanted to HM next, another short line. We are used to guests going through the spiel as the CM instructs everyone what to do, but itseemed like everyone was doing it. Older couple behind us were making all kinds of weird comments, freaking some little kid out beside them. Unfortunately, foreshadowing of the some of the bad guest behavior for the day.

Still getting used to making the FP windows, we hopped on the Train at NOS tomake it over to Tomorrowland. Made our way onto the ride with 10 minutes to spare. Need to think things out a little more. Not my Wife's favorites so shesat this one out. We love it and would have done it several times during theday if we had time.
Off to Small World we went, stopping to get a FP for ST onthe way. Crowds were picking up a bit but not too bad yet. Return time was only 30 minutes after we got the FPs at 10:30.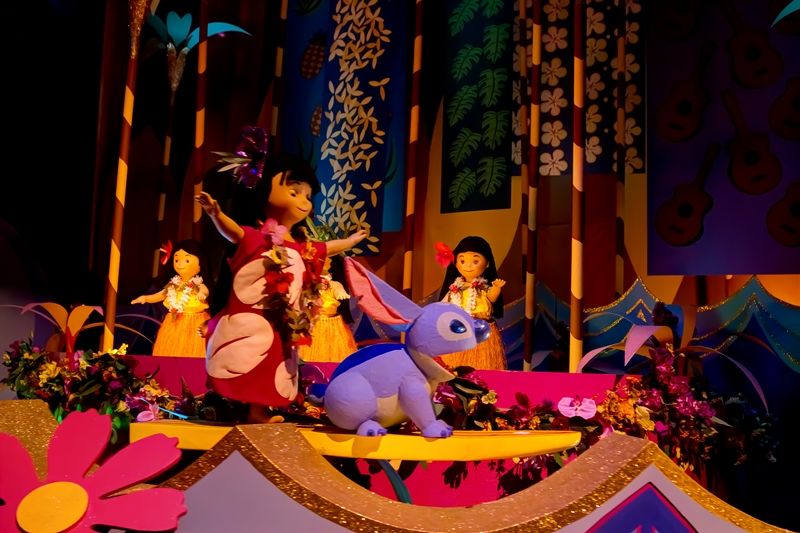 Fantasyland was a bit crowded as we walked by, but only 5 minutes to get on our ride. Little guys came out and did there thing at 10:30and we saw them again as we got off the ride at 10:45. We lingered a bit andchecked out the Magical Map set up. Unfortunately, we had a short day, so we weren't able to check out the new show.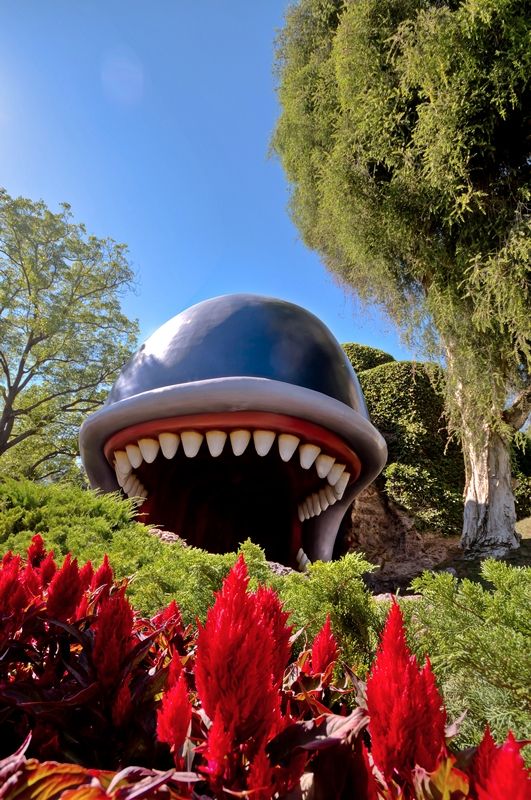 We used our FP for ST, short time to get on through. Slightly different adventure this time, Stormtroopers, Princess Leia, and then Boba Fett/Deathstar. There was some guy either taking still shots or a video of the characters behind the screen and he had his tripod set up right in the middle of the queue. Not sure if he was a photo nut like me or worked for Disney, no nametag or anything though. Saw him again on the exit side setting up shop again.

The ladies wanted to check out the MS Emporium, so I headed off to get us some FPs for IJA. It was getting warm now, I think 10 o'clock was the magic hour for guest arrival today. After they looked around and bought a few small items we headed back over to CA to use our FPs for Radiator Springs.

It was right around noon when got through the CA gates. I walked over and got us some FPs for Soarin. Lots of people over here too, but not terrible. As we made our way through Carsland, the dreaded sight bore ahead, lots of CMs out infront of RSR.

RSR no bueno.

Cove Bar, lobster nachos, muy bueno.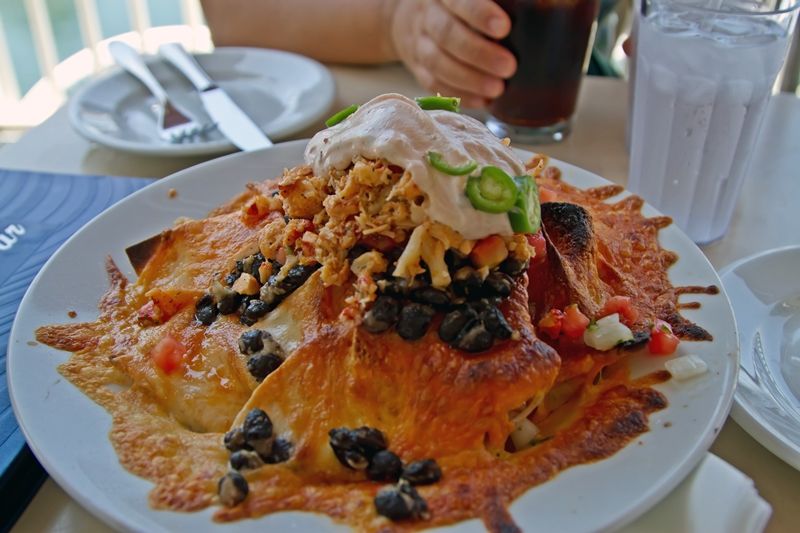 Muy buneo!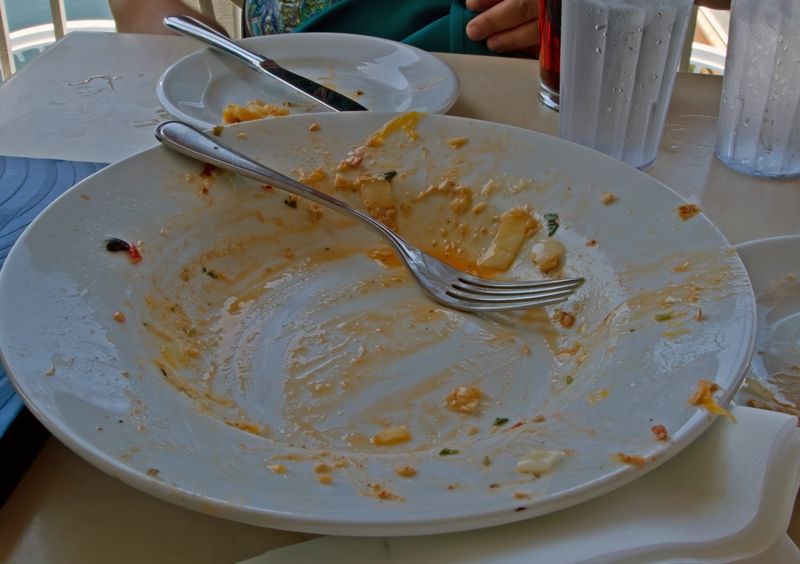 Both kids at the table next to us were smacking the waitress with their menu, parents did nothing until she got hit like 5 times. Not the theming we had in mind.

My Daughter grabbed us some FPs for Screamin. We went to see what the wait was like for Tower of Terror, 30 minutes, not today. We went over and road Soarin,love this ride too, but wouldn't mind seeing some new scenery.
Back over to RSR, up and running.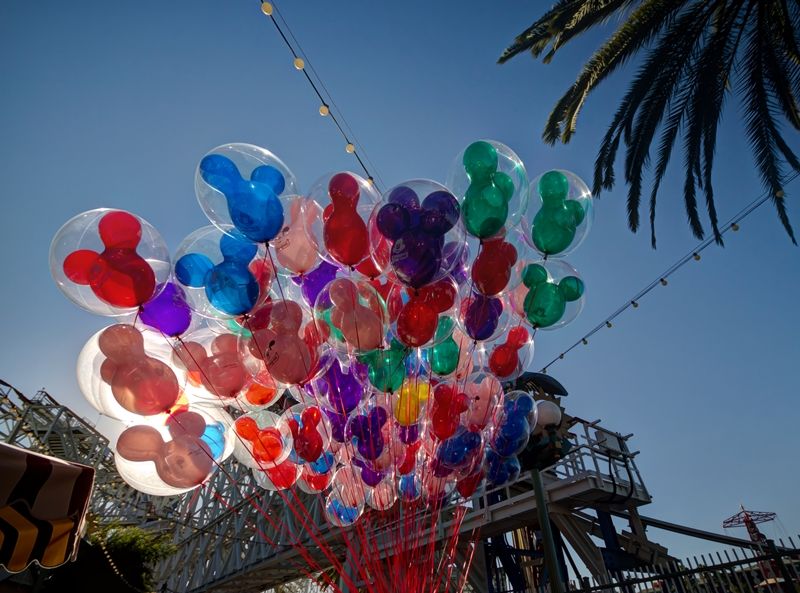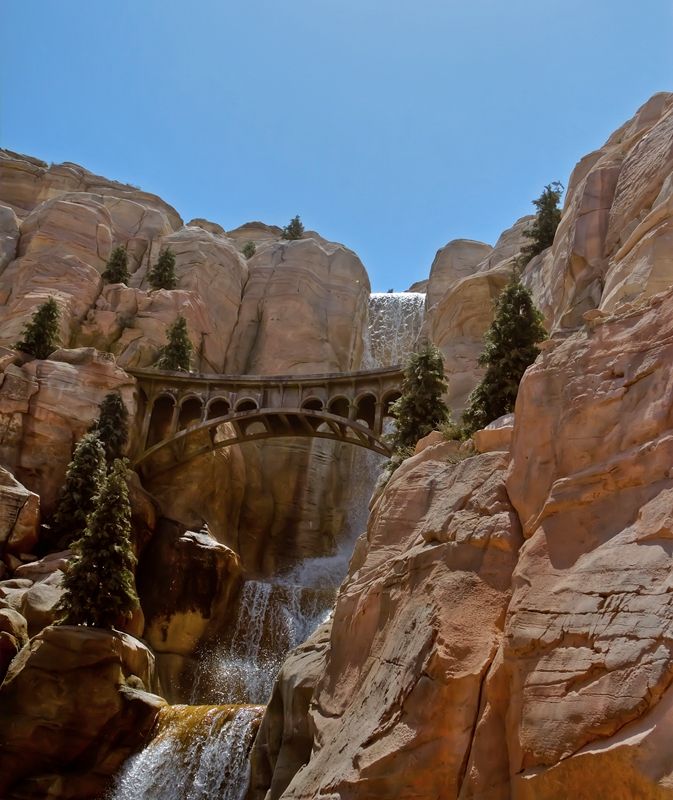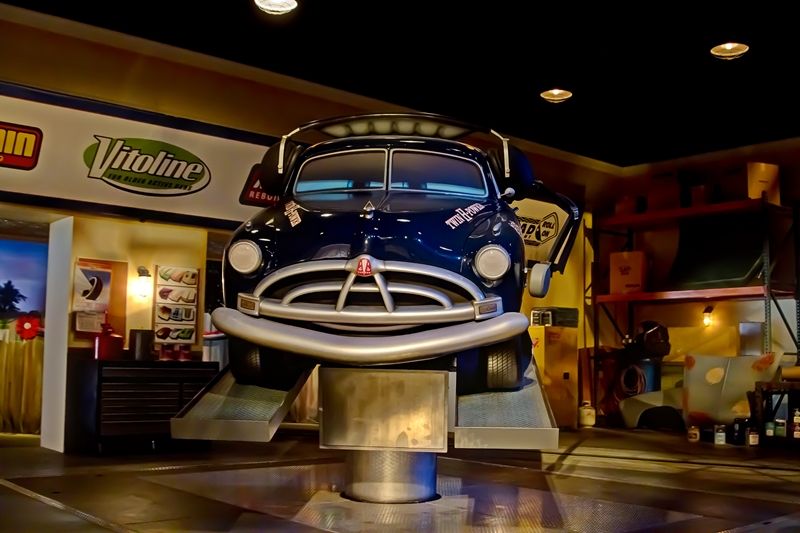 Headed back to Screamin, Wife sits this one out too.

We braved the 45 minute wait at Toy Story, got on exactly at 2:00. Love this ride. There was some group that got front of the line access right as we were about to board. Looked like maybe winners from some radio contest, they all had some radio button on but I don't remember the exact station. Cool prize if they got front of the line all day long, maybe it was just a few select rides.

Ariel was next, this was my Daughters favorite movie when she was younger,seems like yesterday. Actual wait to get on, maybe 15 minutes.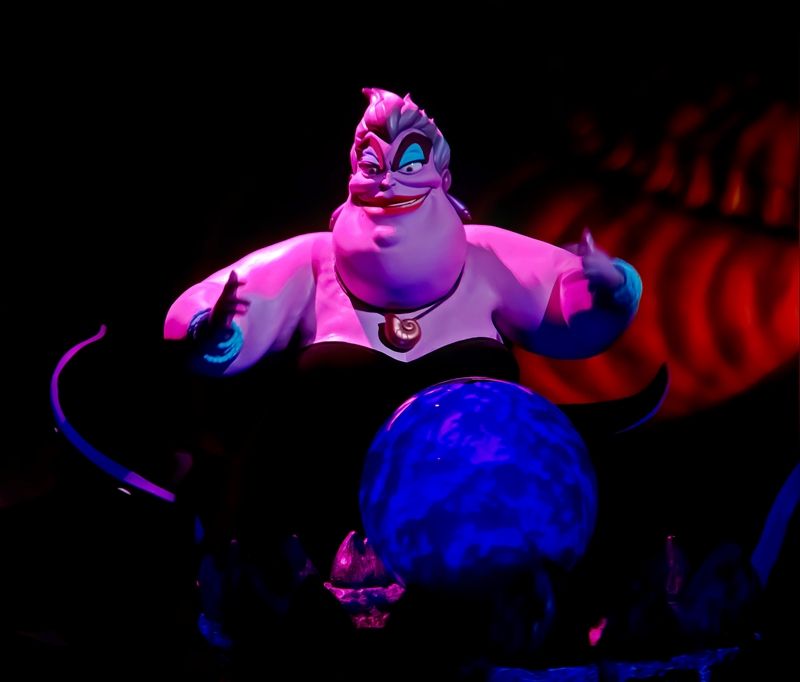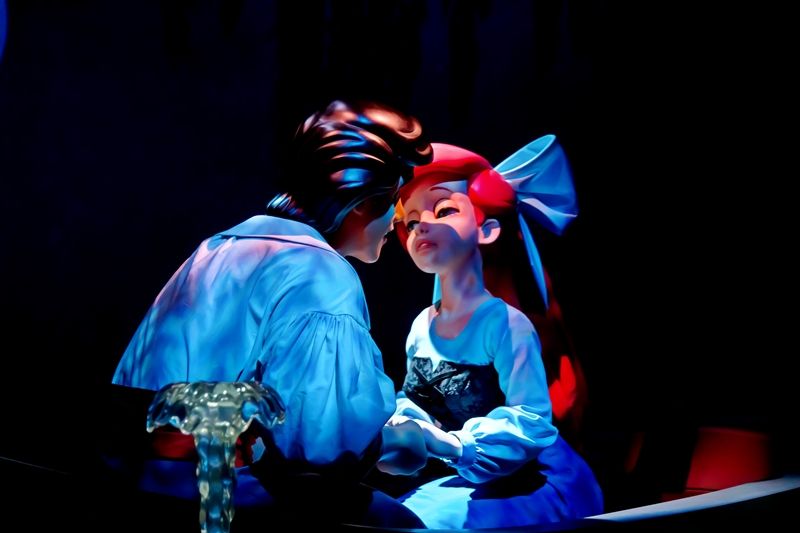 We had dinner planned out at Blue Bayou so we headed back over to DL around 3:30. Crowds definitely picking up, took us 15 minutes to getthrough the line. Love the topiaries and the flowers all about, the grounds crew always does an impressive job.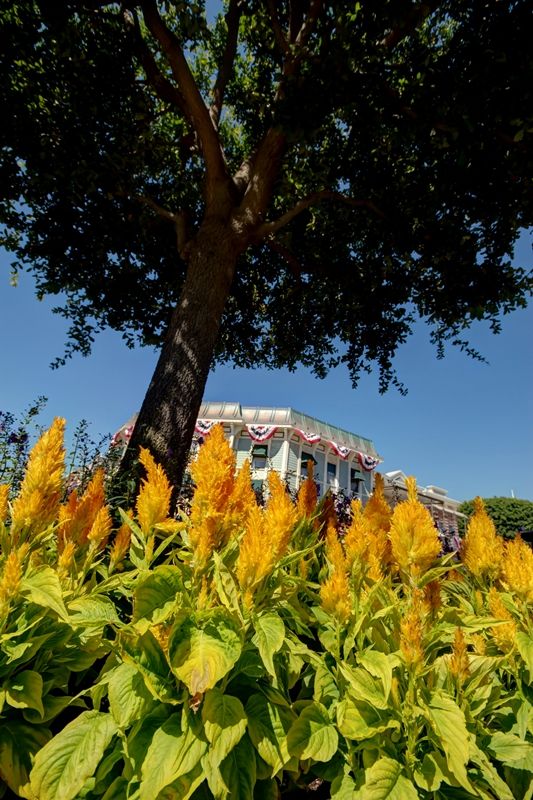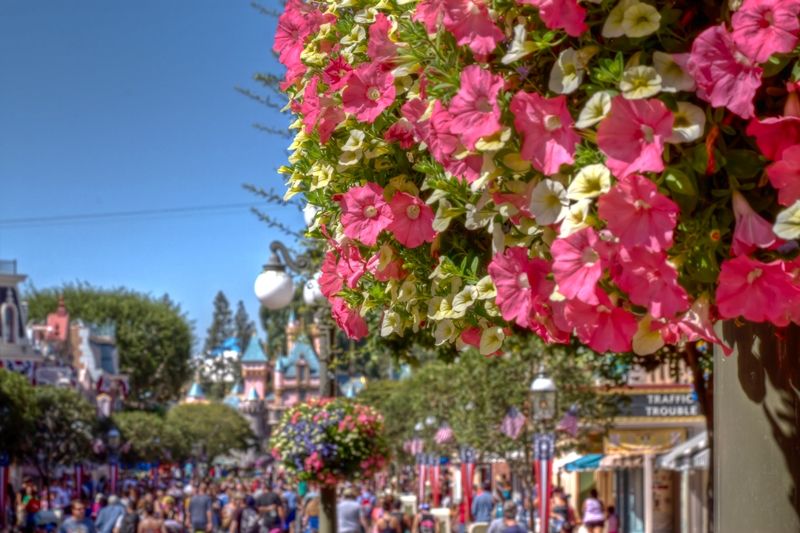 Checked out the Disney Gallery for about 20 minutes. Slowly made our way though some shops and over to NOS. Checked out the new princess area on the way.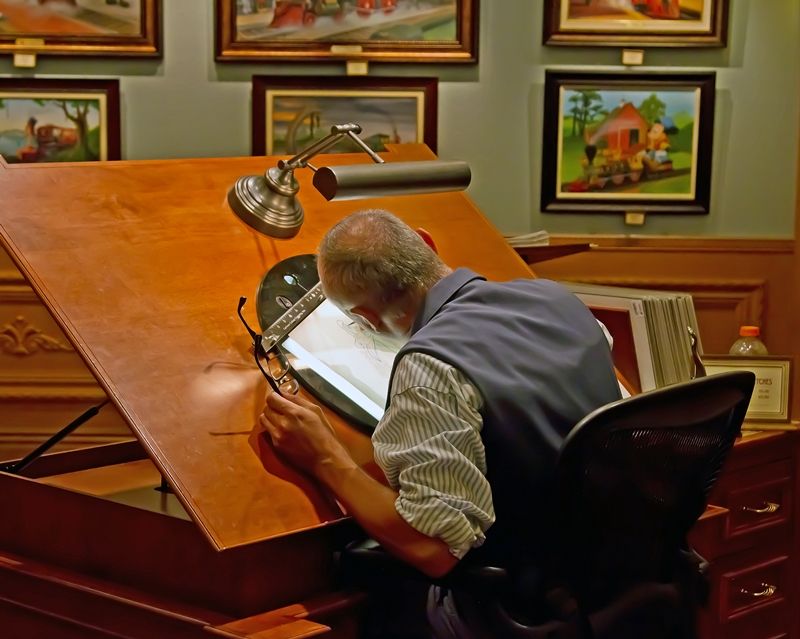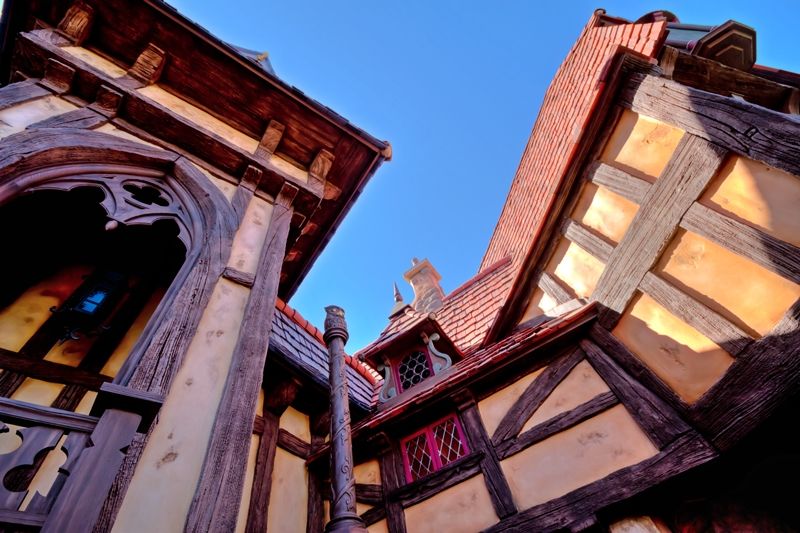 We checked in early to BB to get a table by the water,worked out that we sat down right around when our reservation was for at 4:50. Food was good, packed inside, lots of hecklers from POC. Unusual amount of bad guest behavior today.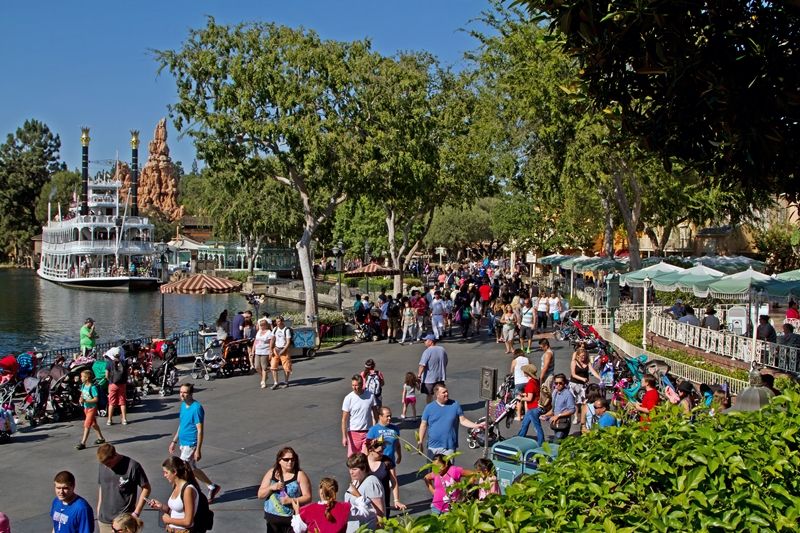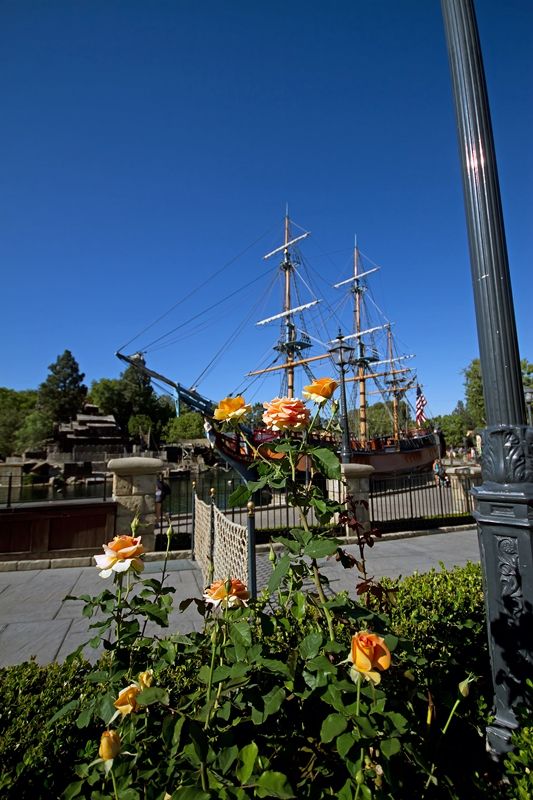 Headed out around 6 to get my Daughter back for a mandatory dorm meeting in Long Beach. As they got distracted by one of the carts I was making my way over the bridge that spans the queue for Pirates. Here is where I witnessed the worst guest behavior of the day and for any of the 20 or so trips I have made to the land.

In the middle of the bridge stood a rather young mother, slight of frame, neat black dress, stroller with an infant, maybe a year old. Husband or boyfriend comes up with a toddler, somewhere between 2 and 3. She starts screaming at him for wandering off. I was a good 30 feet away and she was facing the opposite way and I could hear every word. And every other word was an expletive that would have made a sailor blush. This carries on for a good 30 seconds, stares of disbelief as people walk past them. They start to move off, I am looking for a CM or security and have lost sight of my ladies.

I regrouped to find my ladies and tell them what was going on as we move on in the same general direction. Still looking for a CM or security as we pass by IJA, more faces of disbelief as she is still clearly yelling at the top of her lungs and still with choice words. Maybe people were completely stunned someone was carrying on like this, I know I was at first. But no one wanted to but in or get someone official to do so. They were walking and she was screaming at a pretty good pace even with the stroller, the man at this point picked up the older child and had enough it seemed and move on through the crowds.

I lost sight of both of them near the Hub, still not seeing a CM or security person along the way. Very bad show by a few guests today. Deeper issues with that pair, sad for those kids. Some people are not meant to mingle in crowds, or in the heat, or for these two, the public. Finally found a security guy near the Coke Corner. We headed out of town.

Bittersweet sending off our Daughter to college, excited for her to start a new chapter, sad for us, feels odd she will be so far away. Excited that the place she will be in is pretty close to Disneyland. Might be back for theThanksgiving crowds.