Last night I attended the Disney Parks Blog Meet-Up called the "HalloweenTime Express" Meet-up. This was the first mobile meetup involving the Disneyland Railroad.
The Dapper Dans were dressed in their Halloween best and sang songs from Nightmare before Christmas and Haunted Mansion before we began our trip.
New Orleans Square Station, the area where the Fantasmic craft are and Tomorrowland station had 3 mini-shows. NOS had Jack and Sally out along with one of 2 Haunted Mansion Characters. My train, the first one had the Tightrope lady from one of the stretching room paintings and tagged along. The 2nd train carried Constance.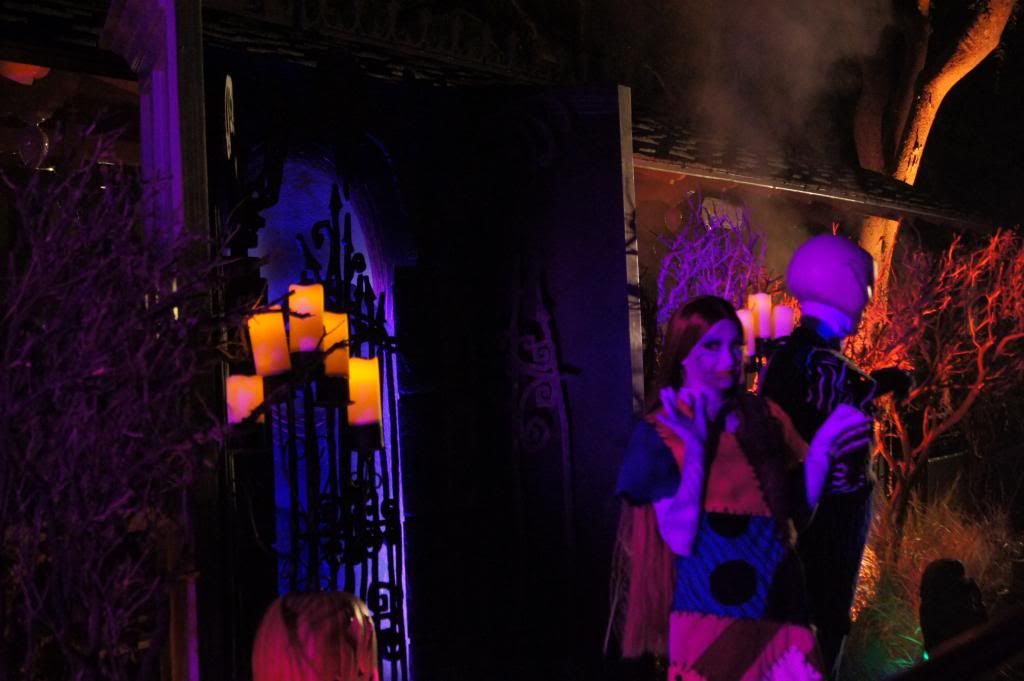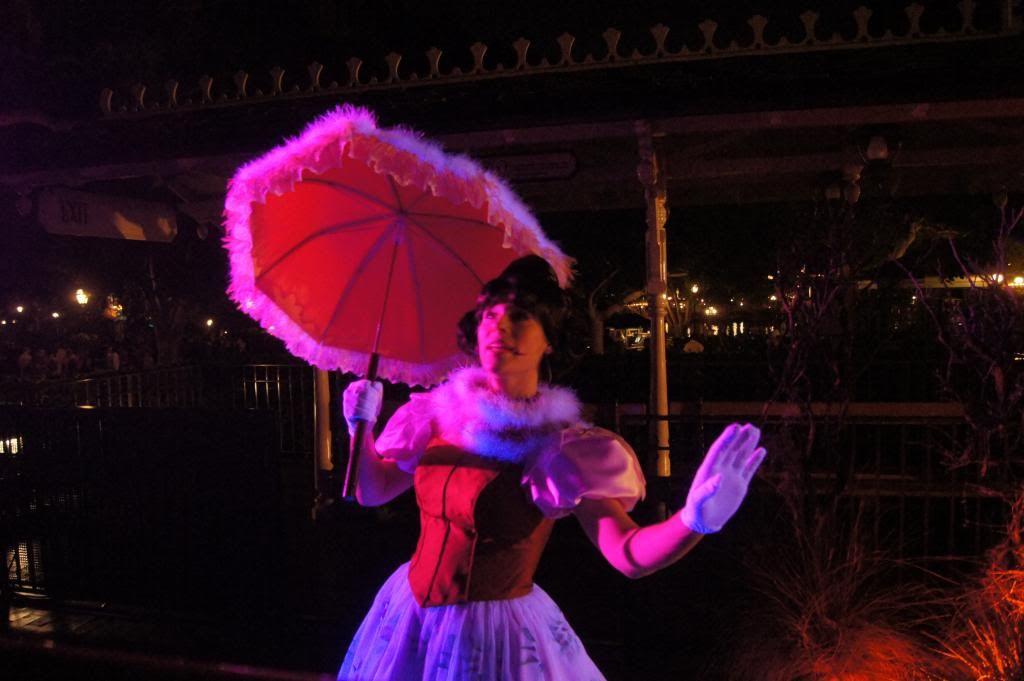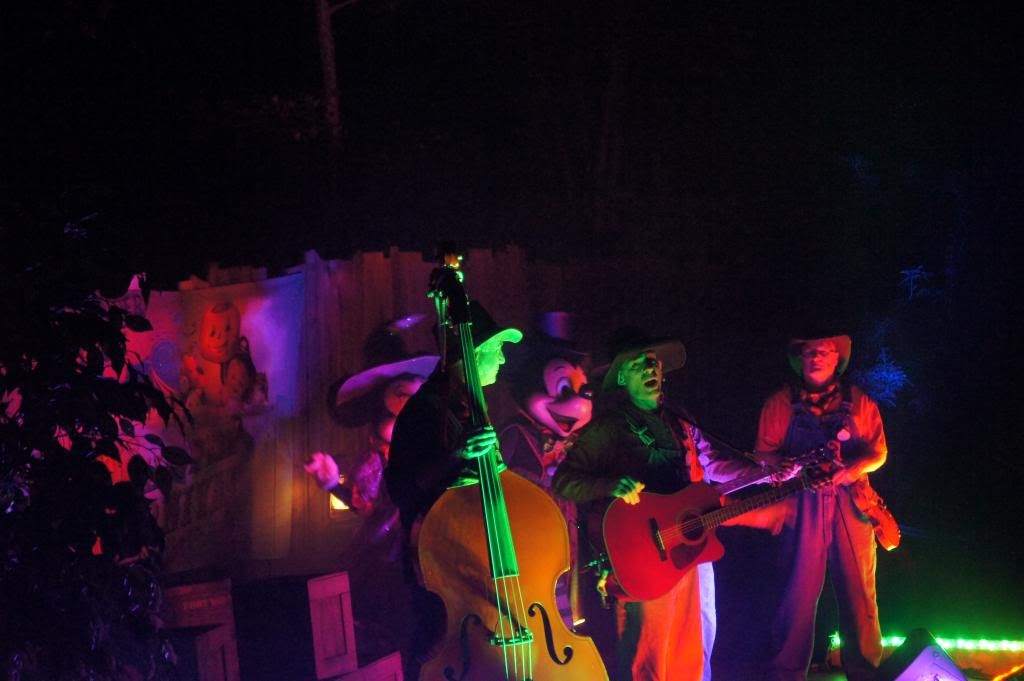 Mickey, Minnie and Billy Hill and the Hillbillies were at the area before you go through the tunnel that lead to Mickeys Toontown Depot and the Hillbillies performed their "Stunt" song where they all attempted to play each others instruments (Billy Hill fans are familiar with this)
Nothing happened at Toontown Depot so the train just past through the station. At Tomorrowland Station, the best part of the trip awaited. Darth Vader and a pair of Stormtroopers were waiting for us.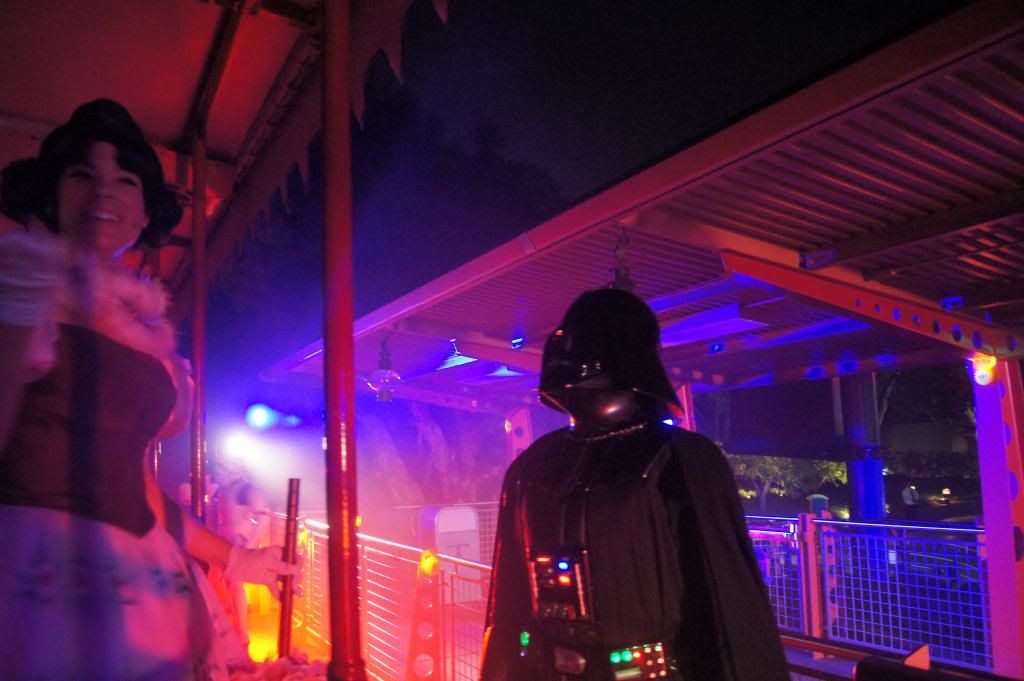 Just like at the Jedi Training Academy, Vader attempted to have the Tightrope lady and us join the darkside and a couple of Jedi arrive to save our train (or as the master called it, the convoy).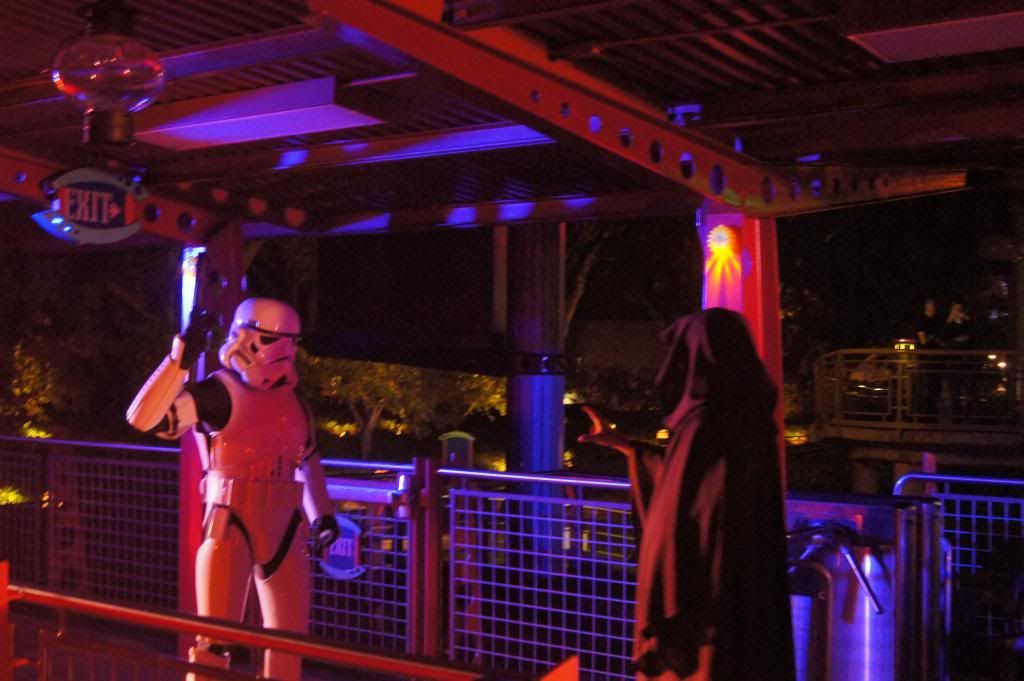 People waiting in the Autopia queue naturally got to see it too as the station wasn't walled off for this event (same thing in NOS with HMHs queue that stretched outside.)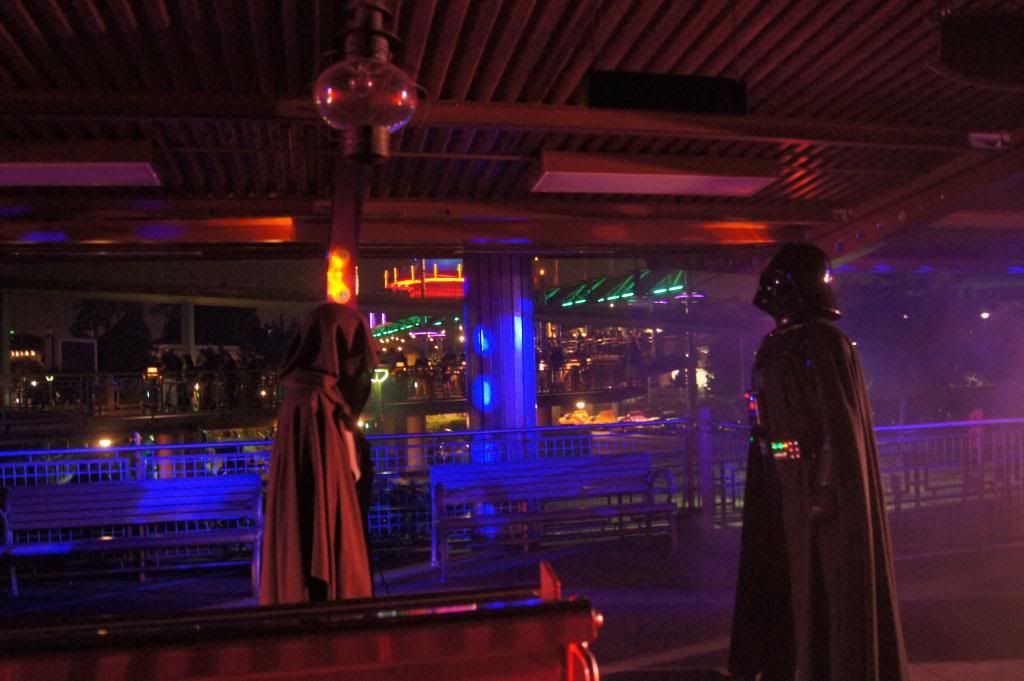 Now we've seen Jedis and Vader squaring off before in the parks. But not with lit up lightsabers!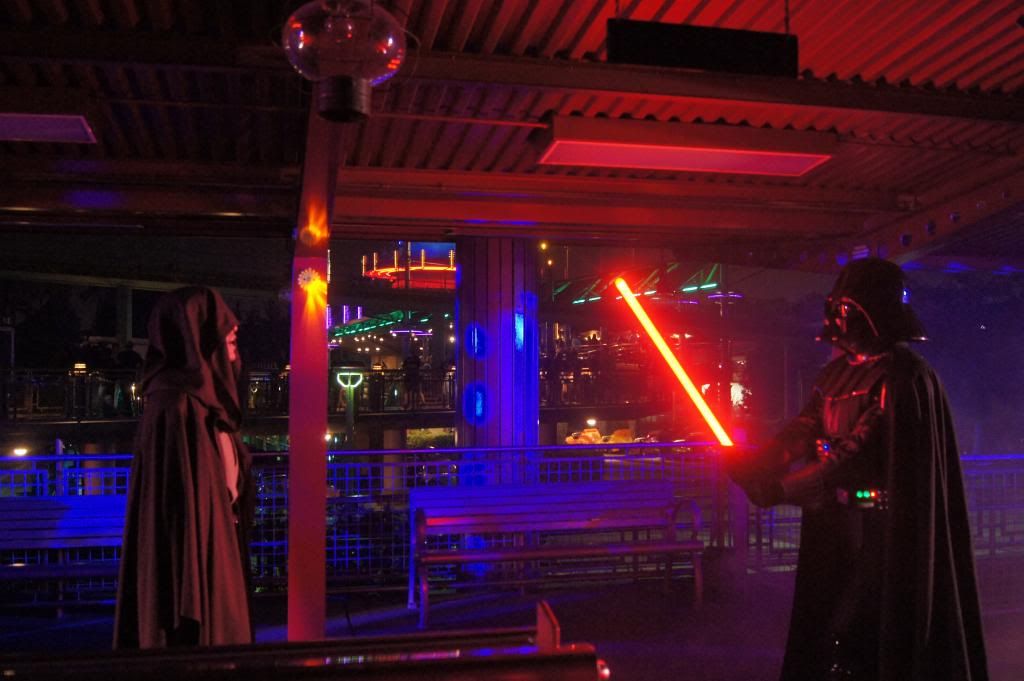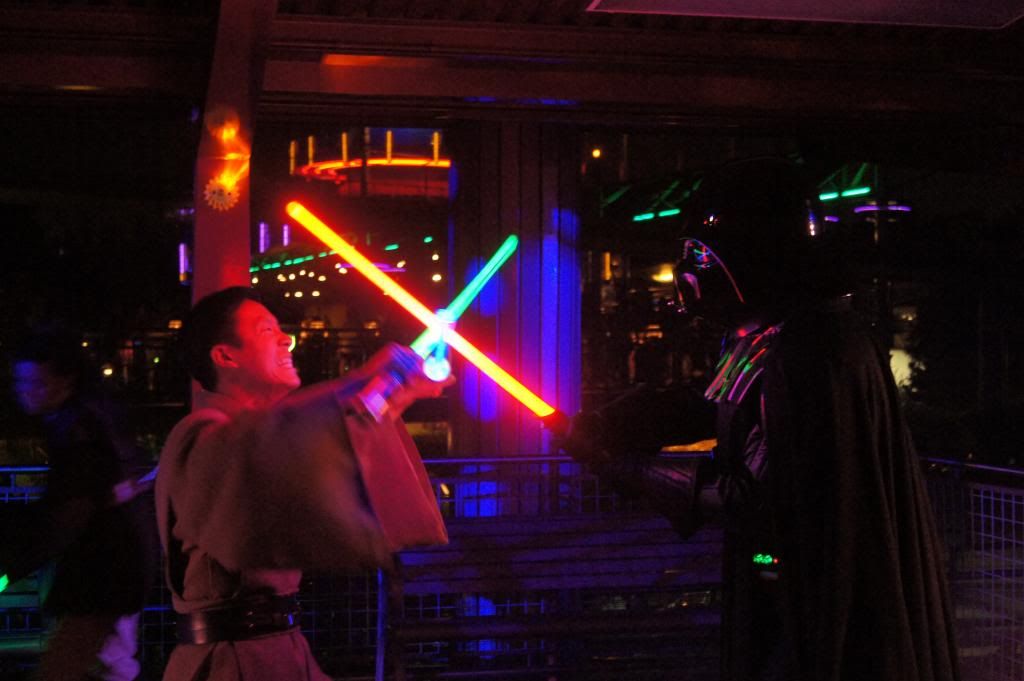 The Jedi was able to hold them off long enough for Vader to release his grip on our train and we were on our way back to Main Street. The dioramas were normal.
Once we got off, the tightrope lady made her way to a portrait backdrop inside the station where she was available for pictures! Being a once in a lifetime opportunity, I couldn't pass this off.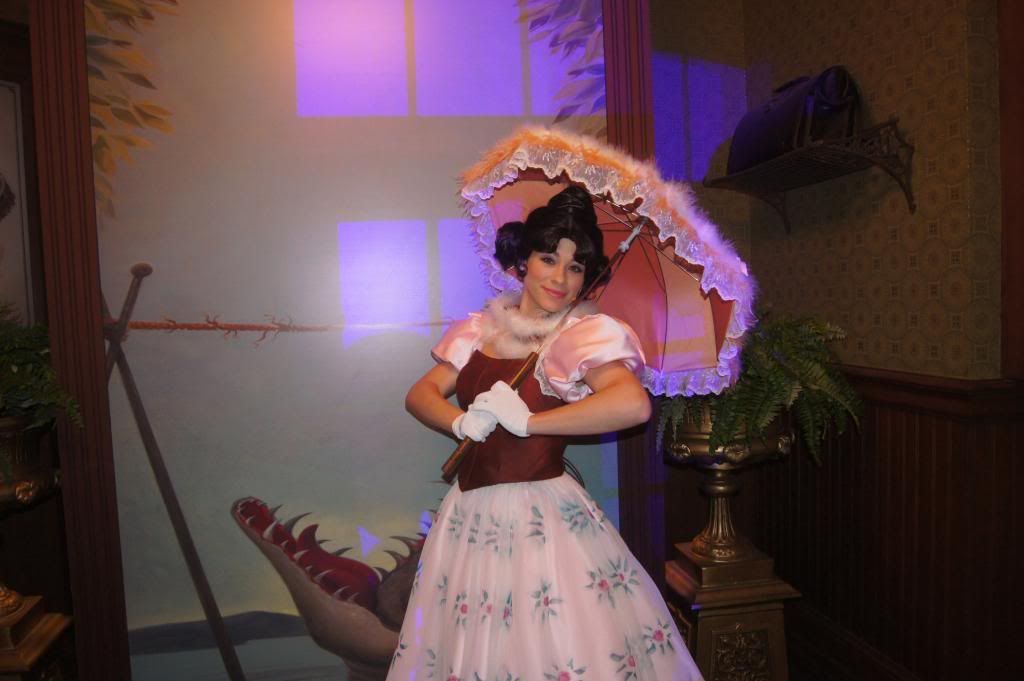 Outside the station, the Tremaine family and Maleficent were out for pictures. This would be my first time meeting them all.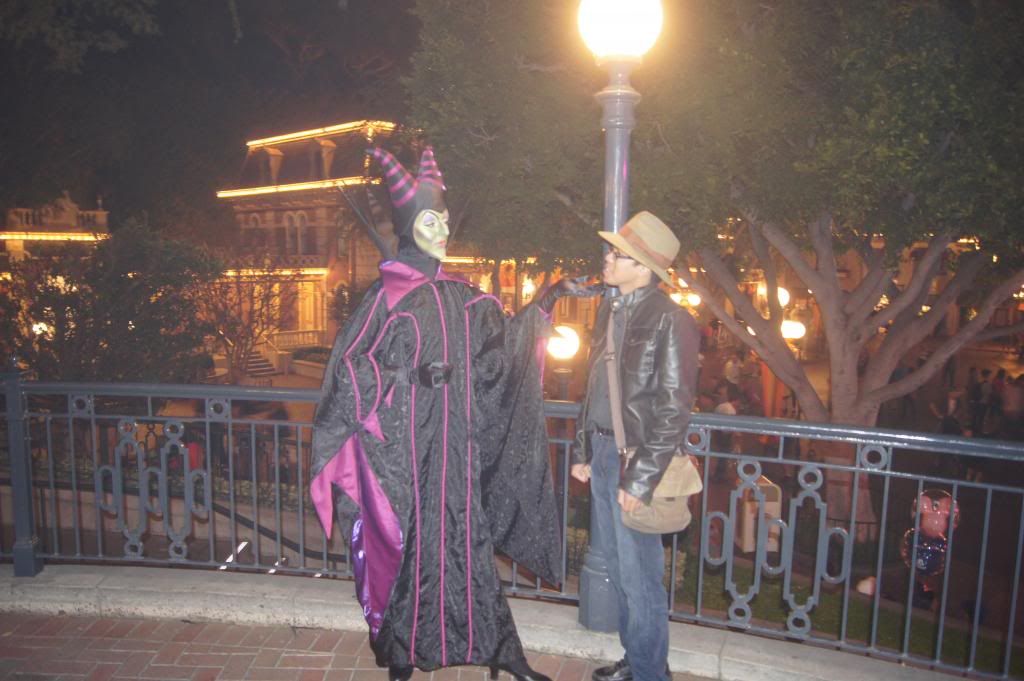 She asked if I liked Dragons since I (as Indy) didn't like snakes. I said yes I love dragons. She said I had good taste.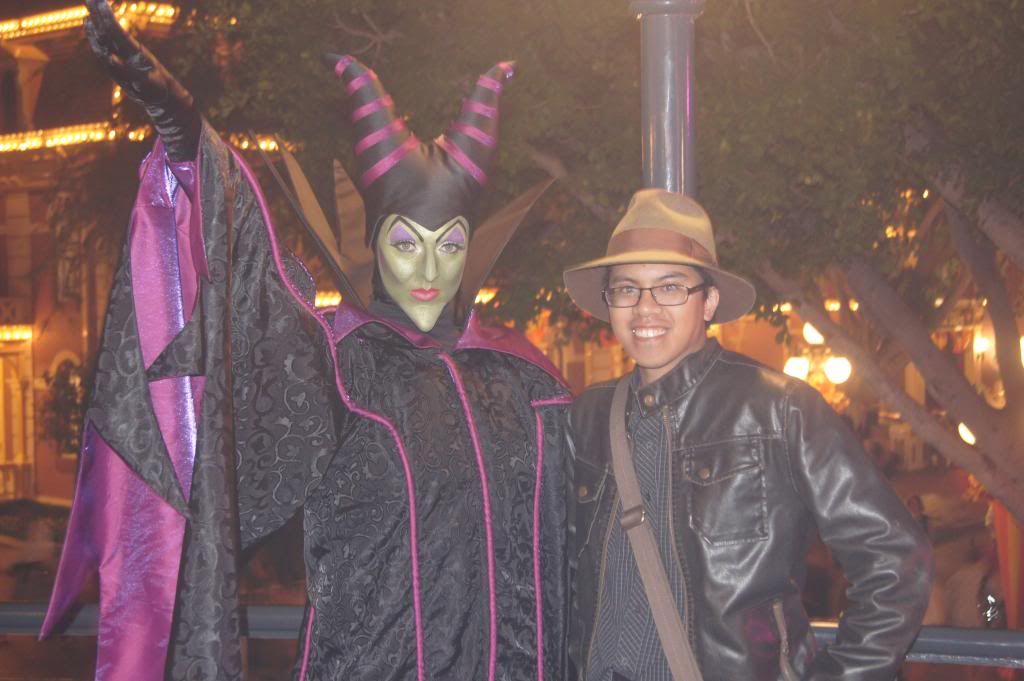 Me and the Tremaines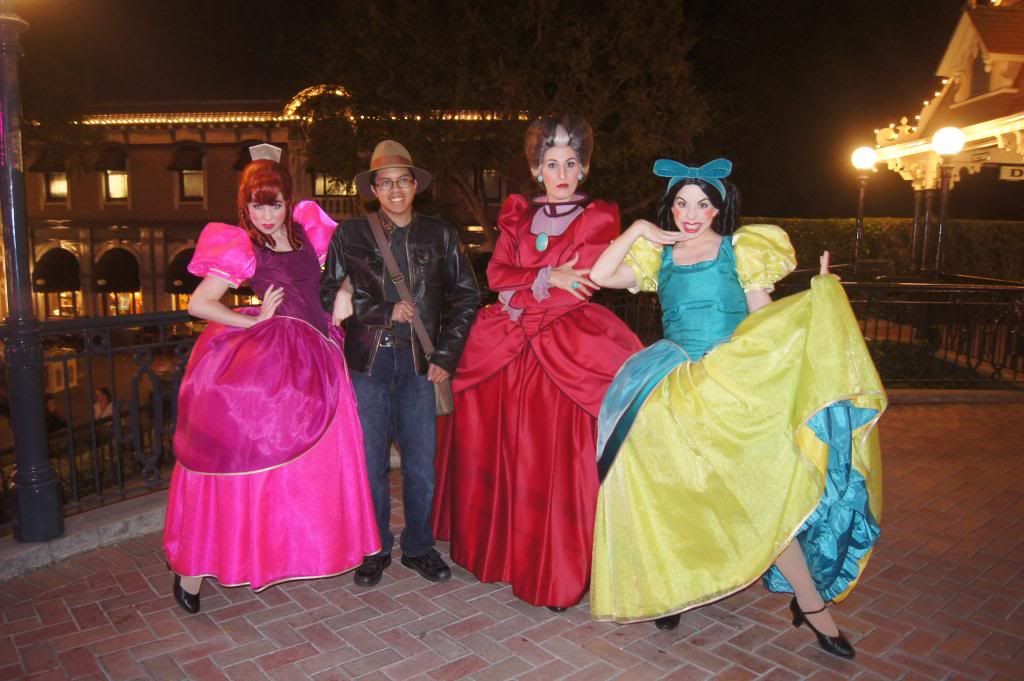 We then were invited to do some "trick or treating" of our own, A Mickey's Halloween Time feature. We also got a gift pack containing a HM Pillow and 2 rice krispie treats.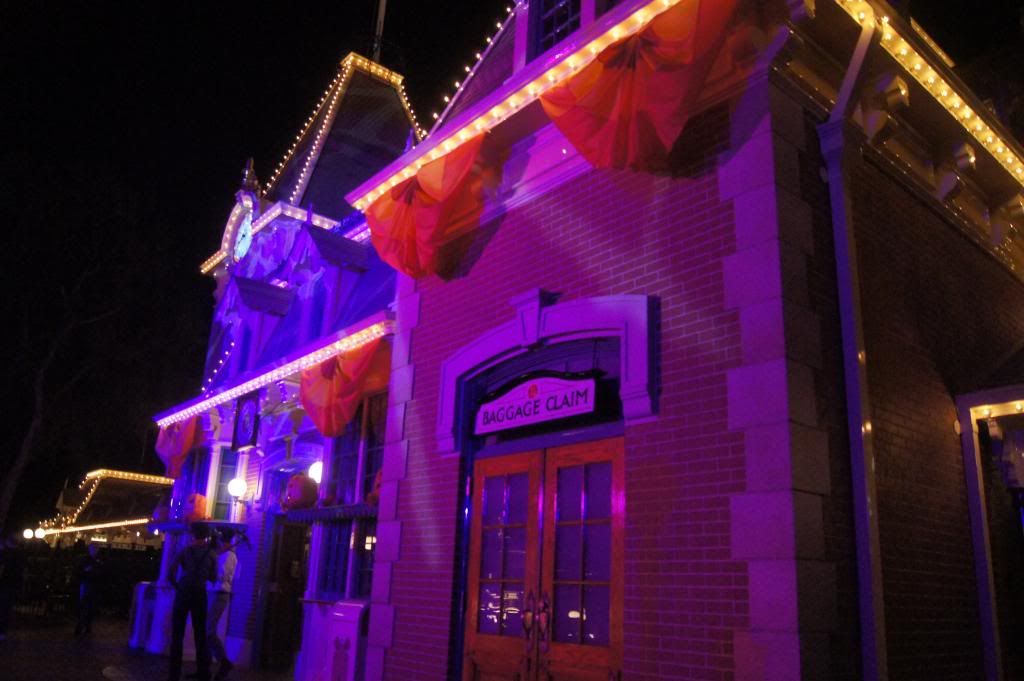 I really enjoyed this event. If Disney had the HalloweenTime Express as an offering for their Halloween Parties, more people would buy tickets to the parties!
THE END