We just spent six spooktacular days at Disneyland! This was a huge trip for us, the "big one," the one we'd been planning more than any other trip. We celebrated both our 17th wedding anniversary, our 21st overall anniversary, and Halloween. What a week! My head is still spinning. We stayed at the Castle Inn. I know this place doesn't have the best reputation, but we really like it, especially since their big remodel. They have brand new beds and appliances. We were quite comfy, and got a great deal.
I tried to scale this down some, but there's just no quick way to explain how much fun we had. First off, Disneyland in the fall is INCREDIBLE!! The rich colors and earthy touches were everywhere. This is my favorite time of year, and Disney seems to have really captured all that makes this season so special.
Business first. I am a GAC holder, now a DAS holder. We waited an hour to switch passes, but that's only because I chose to do this on Sunday rather than wait until a weekday when the line wasn't even 5 minutes. I knew better, its my bad. Overall, I like the new system. Its basically a glorified fastpass. We learned very quickly how to use it in conjunction with regular fastpass, easier lines, and breaks. Everything went very smoothly. My only complaint is that we couldn't use the pass for Mickey & the Magical Map, and that just happens to be where I had my most recent and intense need for the pass. Other than that, the DAS worked quite well, and all of our needs were met.
On to the fun stuff! We started out with Mickey & the Magical Map, because I love it so. I want to know everything about it, like do the performers do anything else in the parks (parade? Royal Theater?), and how does the rotation work? And whats up with the stilt walkers in King Louies scene? Sometimes they are present, sometimes they aren't, and sometimes I swear they are shorter than last time. I'm a theater geek, and this is the stuff that fascinates me. After I got my cry in, we were free to explore the park. I wouldn't allow anyone to do 'Halloween' stuff because I wanted 'our' Halloween to be special. So we headed for Innoventions and found the echo. We must have spent a good half hour entertaining ourselves there, and when we got bored we started pulling people out of the Innoventions exit to show it to them. That is really something neat. You know what else is really neat? Finally seeing the Eeyore parking lot sign on Indiana Jones! Yep, that made my whole week.
I gave the Mad T Party one more chance, and wouldn't you know it? Its growing on me. I still think it's a little creepy and inappropriate for Disney, but how can I resist all of my favorite songs?! I was tickled to find pieces of the original Candy Corn Farms in between Bugs Land and Cars Land. Have those been there all along? We finished the night with snagging a Riverbelle Terrace table for Fantasmic and funnel cake.
Day 2 was our first anniversary of the week, 17 years of marriage. We chose to celebrate with Mickeys Halloween Party. The weather was overcast and a little rainy, perfect! We started the day with Haunted Mansion, and the new effects are KILLER!! And the gingerbread advent mansion was also quite impressive. I was happy to see the hidden Mickey place setting still there, only in black. Our next stop was the hub, in all its pumpkin-y goodness. I must have taken a thousand pictures just there, as I'm sure a lot of people do. And then on to Ghost Galaxy. That was scary!! Not gory scary, but still very eery. We all felt like the coaster moved faster, but I'm sure that wasn't really the case. The thing I was most excited for was the Big Thunder Ranch Carnival, and it totally stood up to my expectations. We played carnival games, colored mask, conjured villains, admired the decorated pumpkins, watched the carvers in action, and took in what is probably the best Billy Hill performance I've ever seen. After these major Halloween attractions, we added Snow White, Matterhorn, and Star Tours, where my niece was chosen as the Rebel Spy (second trip, made her day). We had Pizza Port for lunch, which is something I had sworn off for good. But the mac n cheese pizza has revived my interest in Tomorrowland eating. We rode the teacups just because they're the teacups, and then we headed to the hotel to change into costume.
Walking through Disneyland in costume is the ultimate!! My husband went as Trash Man Sid (Toy Story 3), I went as Madam Mim, and the girls went as Megara and the warrior Mulan. My husband won the most recognition from CMs, which is an honor in this family. My daughter, who is anything but a girly, was approached in her Meg costume by a group of college-aged kids. They surrounded her and raved about her costume, telling her how she, "nailed it." It was really special to watch. Disney moment! We attended the Toontown pre-party, hit a few treat trails, had Monster Burgers at the Monster U Dance Party (which was adorable, btw), and worked our way over to the other thing Id been most looking forward to, the Cadaver Dans. They. were. soooo cool!! What would I give to get my hands on a copy of their set? Or the entire Halloween loop for that matter! The fog on the Rivers was beautiful. Fireworks were canceled that night, which was a huge bummer, but we did watch the parade. I was more into the light shows and projections on the castle, Space Mtn, Small World, Main Street, even the streets! We only hit six treat trails, four of which were during the pre-party, but we still managed to come home with an insane amount of candy. I got my turkey leg fix (dressed as Mim, that seemed funny to me), and We danced out the night with that rockin' soundtrack.
We spent day 3 in DCA. We allowed the girls to roam free, and found ourselves alone for the first time since DCA opened. It was strange, but familiar. We were reminded of our first trip, 20 years earlier, when he skipped his prom to take me to DL for the first time. We also found ourselves slowing down and doing more observing than riding. We watched some shows, read some signs, found amazing details that I cannot believe we've missed in the past (the tatted girls in the sideshow shops - how did I ever miss those?!) We drew Jack Skellington in the Animation Academy. And when the evening came, we found a cozy little isolated corner outside of Flos, where we ate dinner and watched the Racers. We met up with the girls to reserve our favorite spot for the Pixar Parade, and ended the night with the Aladdin show. The flying carpet was working.
For our actual anniversary, I woke up to an allergic reaction to makeup. My eyes were red & itchy, an one swelled completely shut. This is nothing new. My super pale and freckled skin is my proof that I really am the 'fairest' of them all - HA! Nothing was getting in the way of this trip, so I popped a Clariton and slid on my shades. I simply didn't wear makeup for the rest of our trip. How Halloween is that? We started out in DCA, Cars Land in particular. I just love the vibe there. Something about Luigis Tires makes me laugh like there's no tomorrow. Later that night, we witnessed many Cars Land CMs racing the Tires in order to close up the ride. I'm wondering if this is a nightly thing.
Back at Disneyland, we discovered the music box in Main Street Station. It played the Adams Family theme, and now I'm left wondering what other seasonal music we've missed out on. There was a group of small children who lit up when the music played. They were dancing and laughing, and it made my teenagers day to bring that kind of happiness to the younger crowd. Disney moment! We saw several mop painters (who paint faces on the ground with wet mops) throughout this trip. In honor of 21 years, we took an anniversary picture on Space Mtn., him choking me. Thats our sense of humor. I should have taken my glasses off to display my shiny red eye. For our anniversary dinner, we chose BTRBBQ. We wanted to go to one of the nicer places, but couldn't justify the money for foods we don't really eat. This was more our speed, and so we went. It was pretty neat. There were stage performances and a strolling, singing cowboy in between. The food was better than the rumors I had heard, but as a KCMO native, I have to give it a "just ok." Until dessert. The flourless chocolate cake was really good! There's no way that this is the same cake that they serve around the rest of the park, right? Because I swear its different and much better. We will be going back again, but next time just for dessert.
On the actual Halloween, I got to see BTRR on the track! I held my camera in a little hole in the fence forever, trying to catch a shot, but all I got was a shot of the construction area. Still though, pretty neat. It sure would be nice if it was up and running before our passes expire. We also got to meet Thor, who was spot on and quite charming. "And this hunky hero packed a pair of pretty pecs - OW!" We got to see the Cadaver Dans one more time, singing from the balcony of Haunted Mansion. We took a round trip on the Omnibus, where I collected Main Street pumpkin pics. We watched Captain EO for what I really hope wasn't the last time. I am a huge fan. It saddens me that I didn't see it until so late in its lifespan. We had dinner at Carnation Cafe, just so I could try to fried pickles. They were delicious and totally worth being seated for. We checked out the new Starbucks, which is so pretty! I could spend an entire trip in there, examining every book title and publishers mark. But it was crowded and so I didn't. And then we had a small ice fight with the leftover ice at Fillmores Taste-In, because we're mature like that.
Day 6 came so much faster than we could have imagined! But as the weekend drew near, the weather got warmer, and the crowds got bigger. Almost all traces of Halloween had disappeared by November 1. The lush orange and yellow flower beds gave way to fresh red & white displays. Most of the pumpkins were gone, the banners were down. It always amazes me how drastically Disneyland can change from day to day. I guess that's just another part the magic. There were touches of Christmas going up all week, but especially the day after Halloween. We played Toy Story Mania, and I WON best in vehicle (that never happens)! And we met Jack & Sally, who are some very dedicated actors! They took a good amount of time with every single person in line, us included. They had mad improv skills.
This was such an excellent trip! We celebrated all the years that us two Disneyphiles have spent together, embraced the empty nest stage that's quickly sneaking up on us, partied it up with Mickey, and enjoyed whats dearest to us; each other, our health, and these trips. Life is good. We'll go again in a few weeks (my birthday and one year cancer-free celebration:thumbup
, but this one was extra special. I took way too many pictures, especially when you consider how crappy my camera is, but you can see a few here...
October Photos by Dandelion_Girl | Photobucket
And here...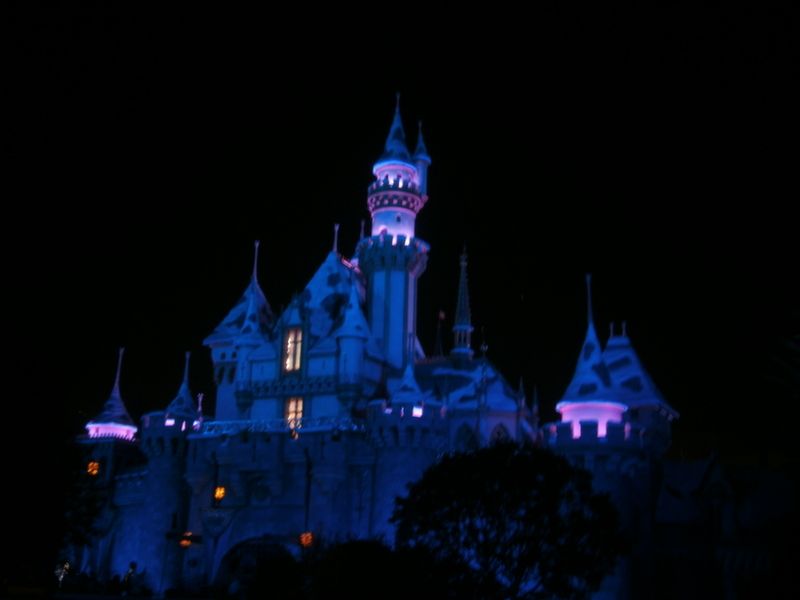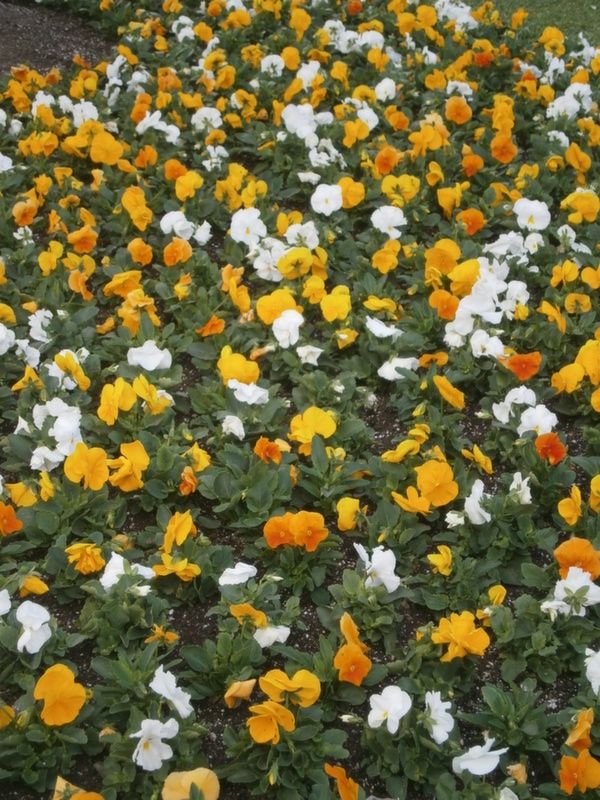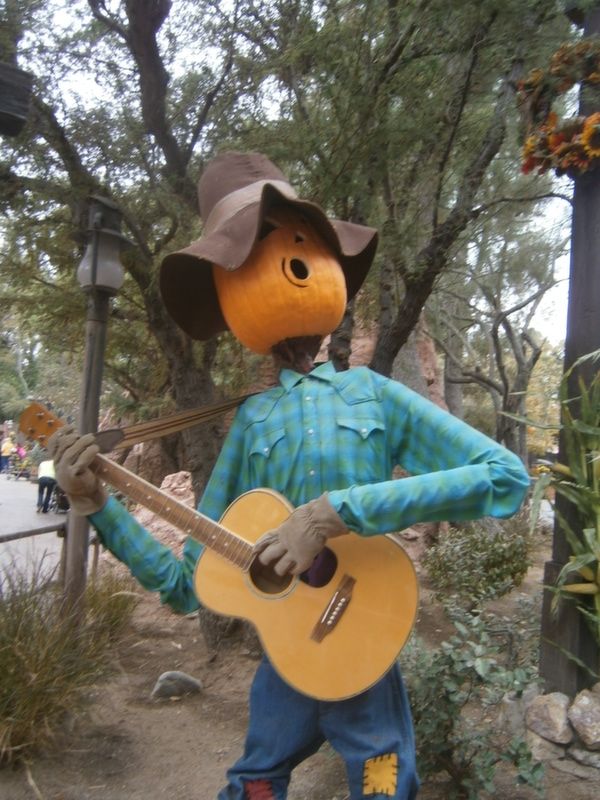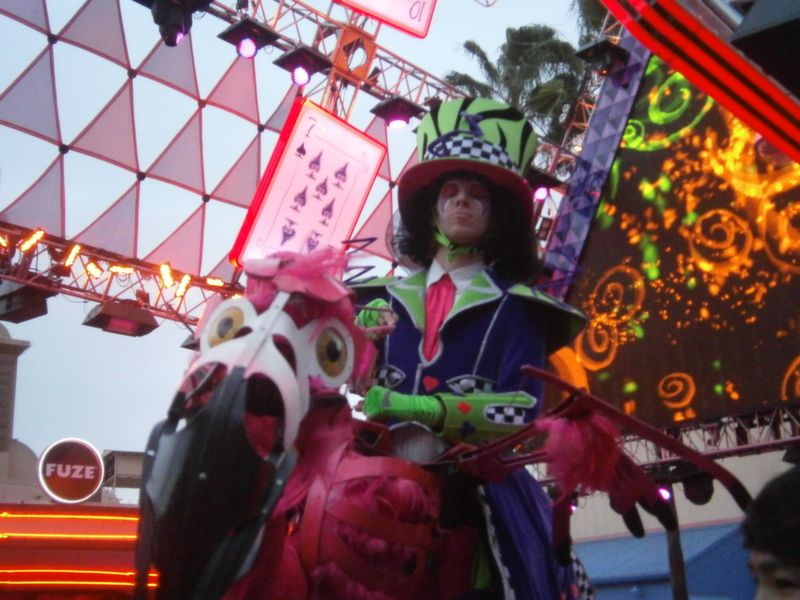 Yay Mickey!!