Hey, Fishbulb here. Today at DCA I had the chance to take a spin on Disney California Adv.. I mean DCA's newest ride, Monsters Inc. "Mike and SUlly to the rescue!". This little dark ride is packing them in! Take a quick look.
Below are pictures of the outside queue.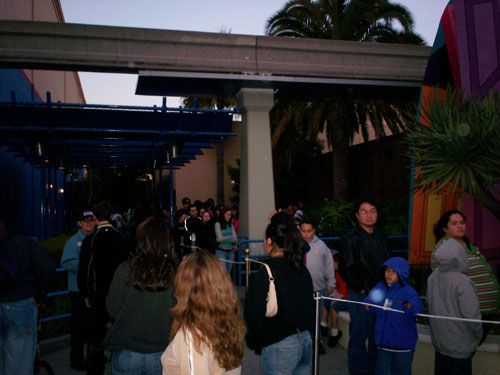 To the left of the Monsteres entrance in front of the old "Millionaire" show building.
To the right of the entrance next to the old Hollywood and Dine location.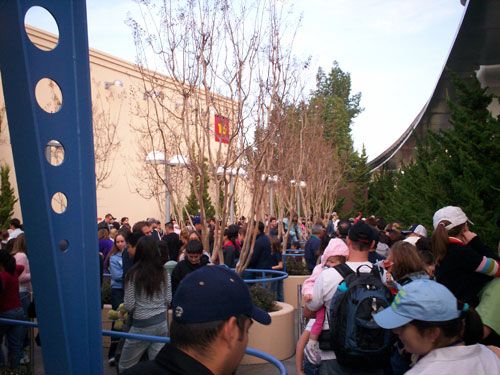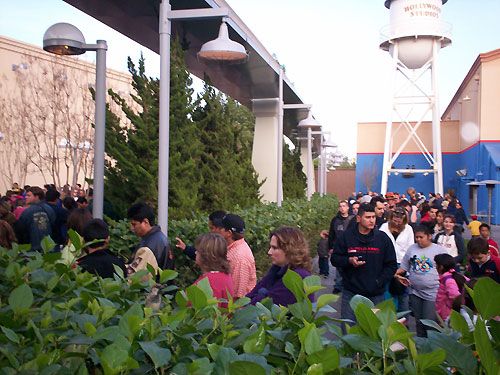 After the main entrance, the outside queue within the main show queue.
Guests were given these as a distraction during the wait.
When asked, a Cast Member told us that the wait time for Monsters was at 1hr and 15 mins. Now, some may argue that when Tower opened it was packed for the first couple of months and the lines faded after the novelty was gone, and that the same will happen with Monsters. But what do I think? I think that the lines will surely die down, but that this is THE family attraction that DCA has so desparately needed since opening in 2001. This is a solid ride with the best effects of any of the family dark rides at the DLR and it will do a lot to help this struggling park.
Your Thoughts?