November 25, and 26, my wife, our three children and our Vietnamese exchange student bought our annual passes after not having them for a year and spent a couple of days in the park. Actually, our house guest had never had one, and my youngest daughter and I spent one more day at the park on the 27, but you get the idea.
Since it had been so long since we'd been there, we decided to open up Disneyland and stay until closing on Monday. We opened up DCA on Tuesday, but only stayed until about 8 p.m. Then on Wednesday, my youngest and I opened up the park, but left around 7 p.m.
First off was the Jingle Cruise. We liked it, and thought the seasonal jokes kept the right balance between the holiday (minimal) overlay and the regular ride. Our guide really was quite funny.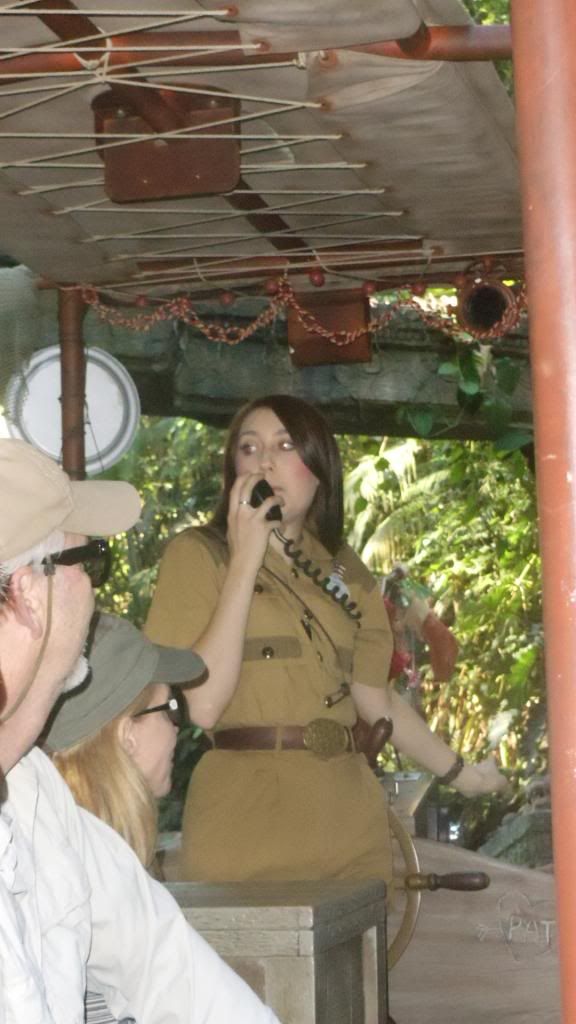 My son, who really isn't a Disneyland fan was nevertheless mesmerized by the ride.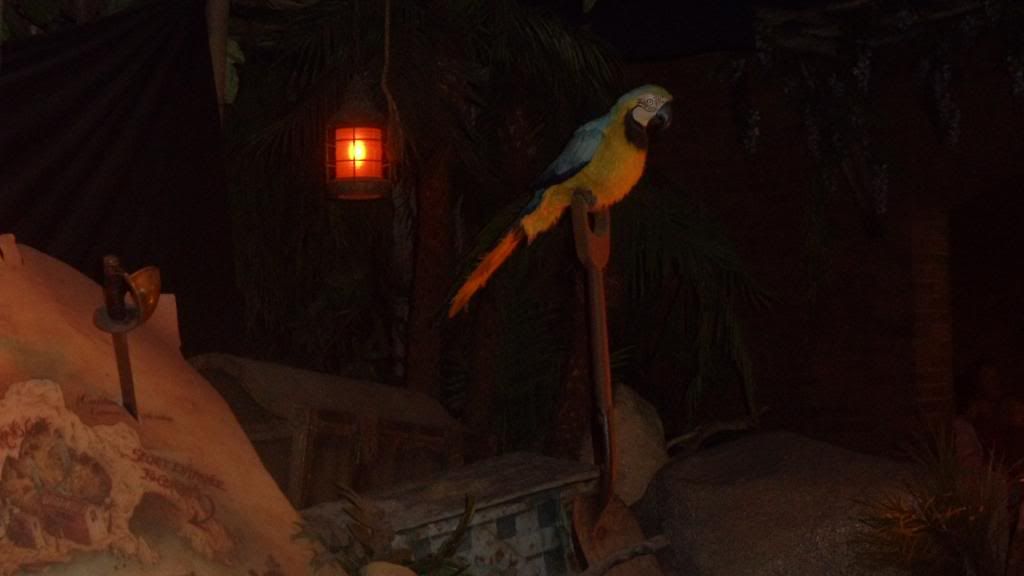 We got our own log on Splash Mountain, and ended up with a pretty good photo.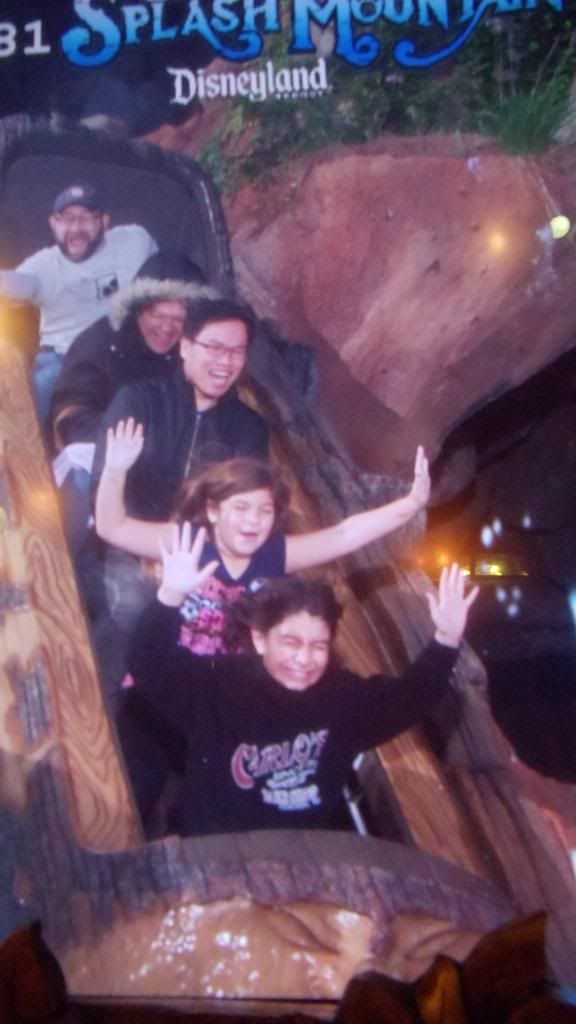 The kids did get into a little trouble with the local security in Tomorrowland.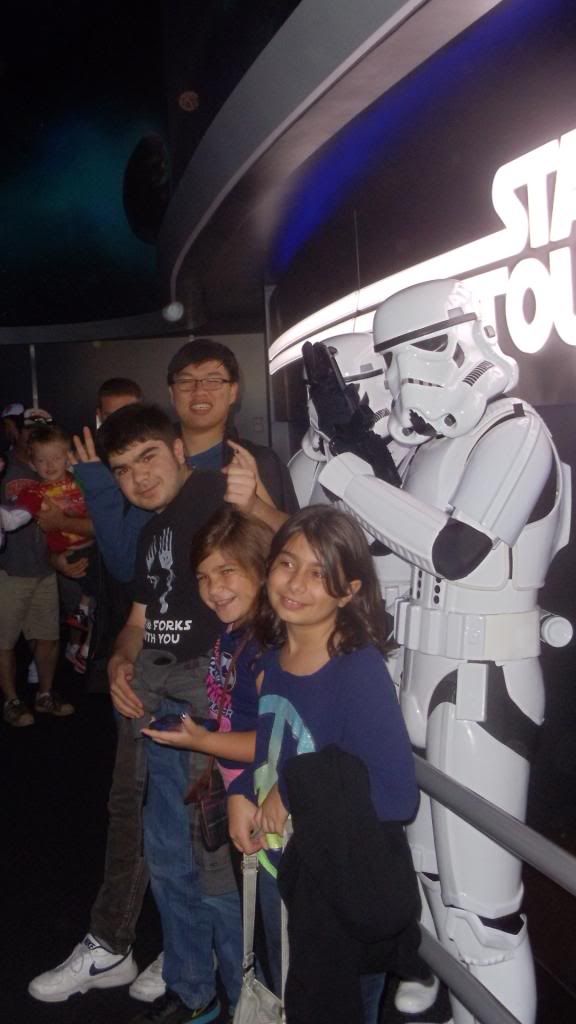 I will admit I liked the local sites in the new Princess Fantasy Faire area.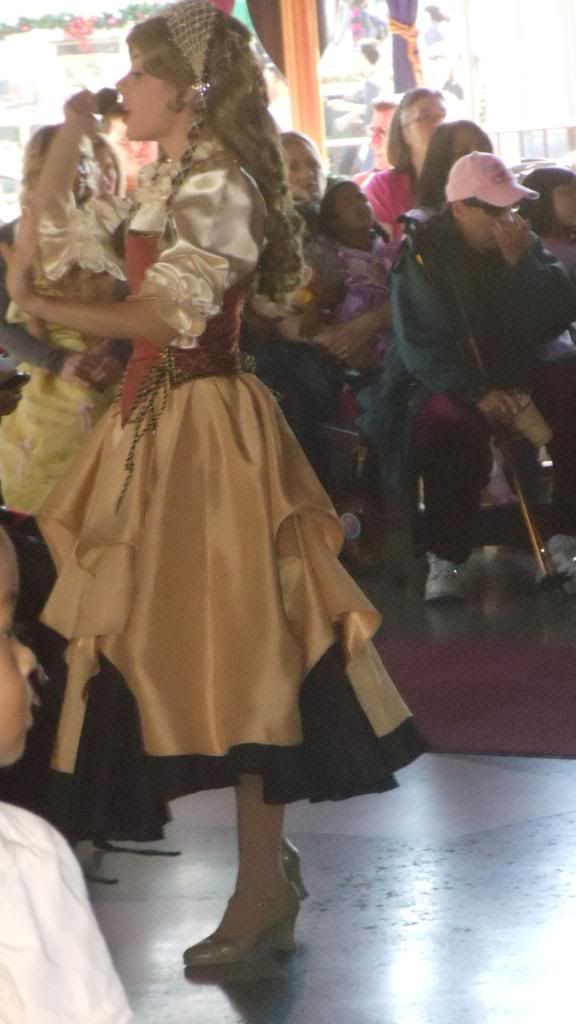 Mikayla and I met Thor in Innoventions. (I'm the one on the right, not the middle.)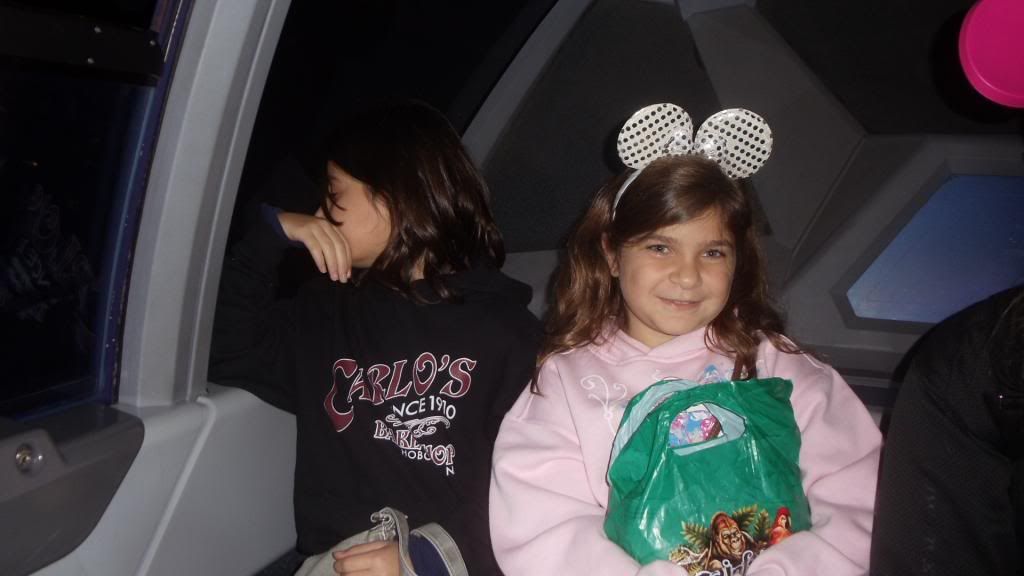 Fortunately, one of the guests in line with us at RSR offered to take my photo, so there is at least some proof that I was also on the trip.
We then jumped right onto Luigis tire ride for the shortest line I ever enjoyed there. This was where the line started. I have to admit I really do enjoy this ride. While it may not be worth the 60 minute lines I normally see, the 10 minute wait was perfect.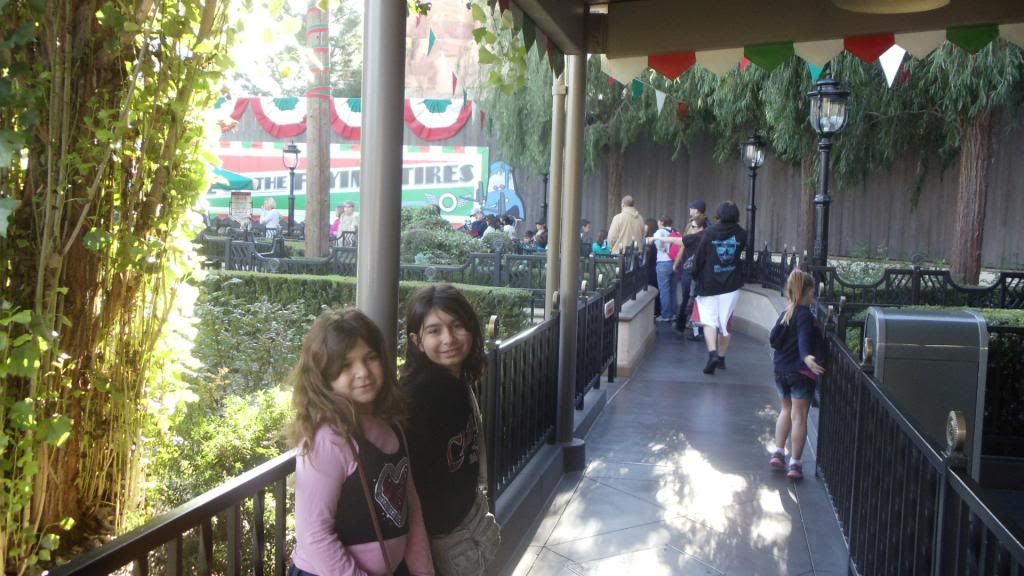 Later, a very nice Disney photographer took my photo with Uncle Walt's statue.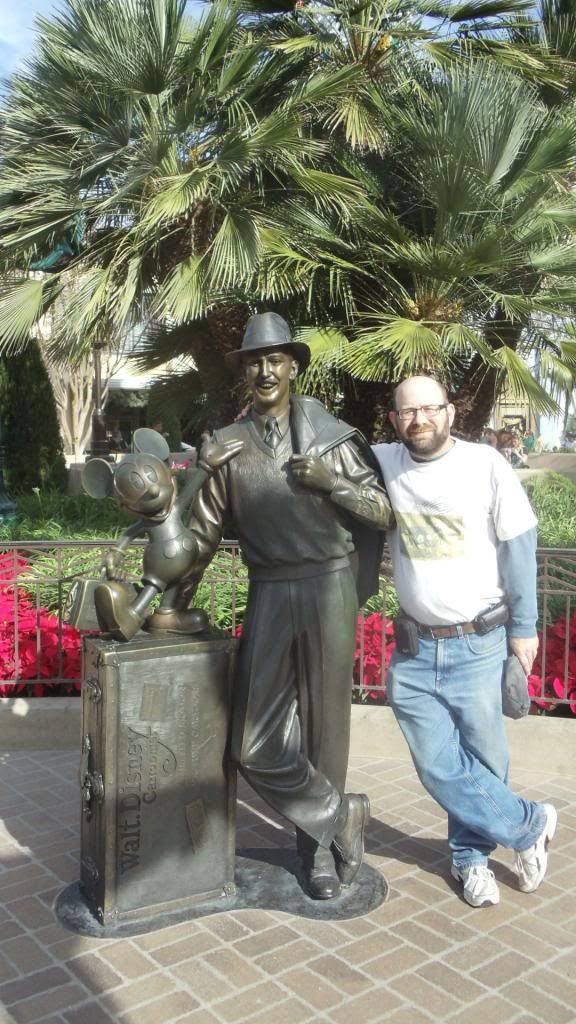 She was so nice I decided to take her photo, since I assumed few photographers had their pictures taken.
I actually really enjoyed these carolers. I liked that they only sang songs that were from the period that Buena Vista Street portrays.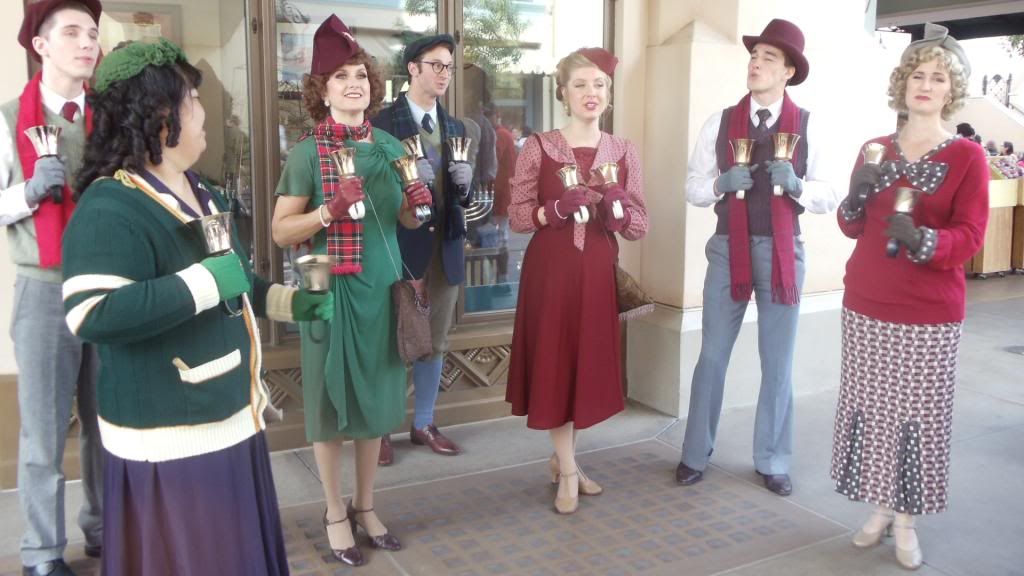 By the time we made it back into Cars Land, we were all getting pretty tired.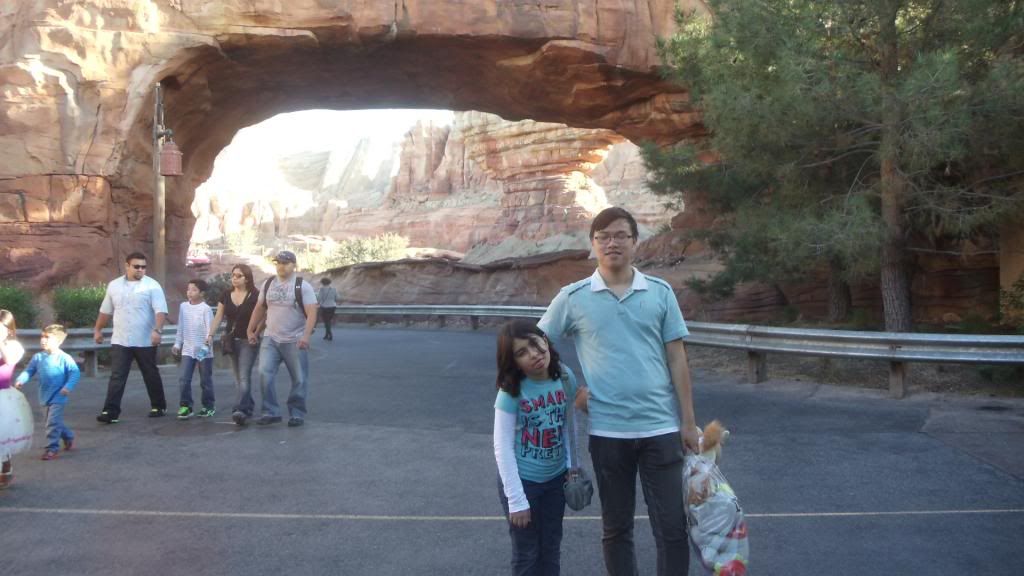 What can I say? When I noticed the kids all like this while waiting in line, I thought it was pretty sad!
On day three, Mikayla was excited to hit Indy first thing in the morning.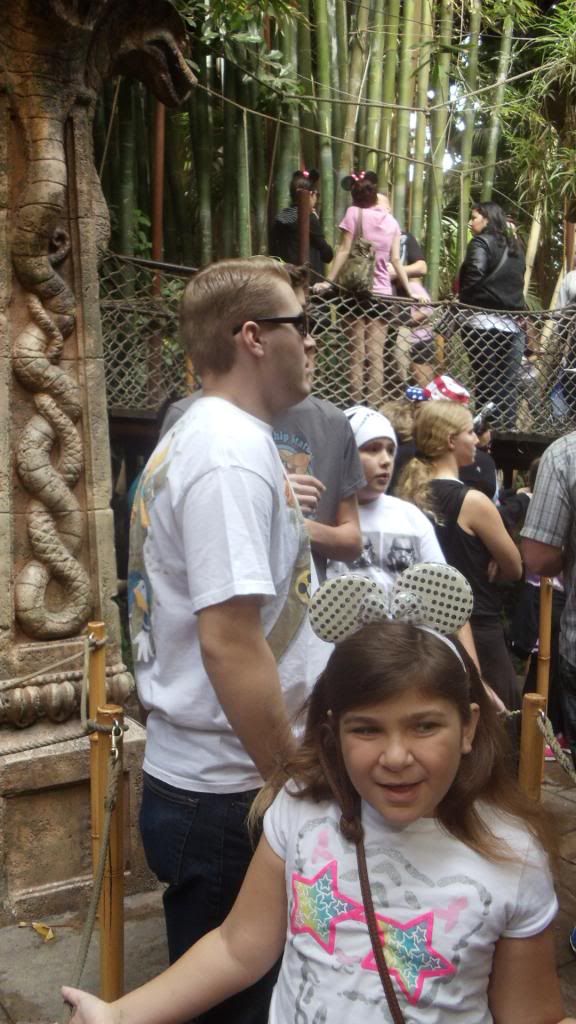 We saw the new princess dresses for the first time. While I won't really comment on those new frocks right now, I will state that Cinderella had beautiful eyes.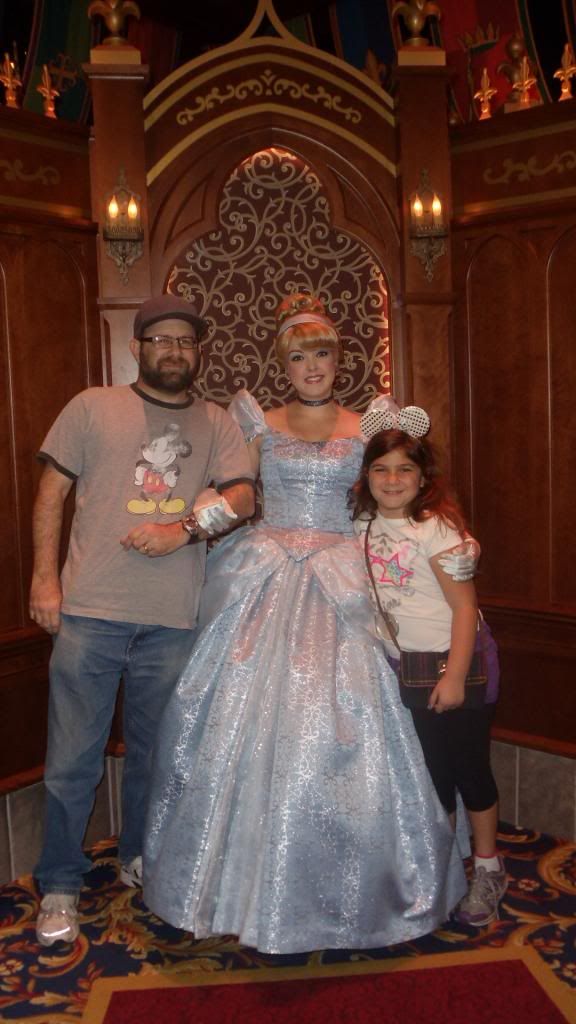 I didn't even question why Mulan was there, since she isn't a princess
We had a blast on Matterhorn. I love that my kids are all old enough to enjoy some of the bigger attractions.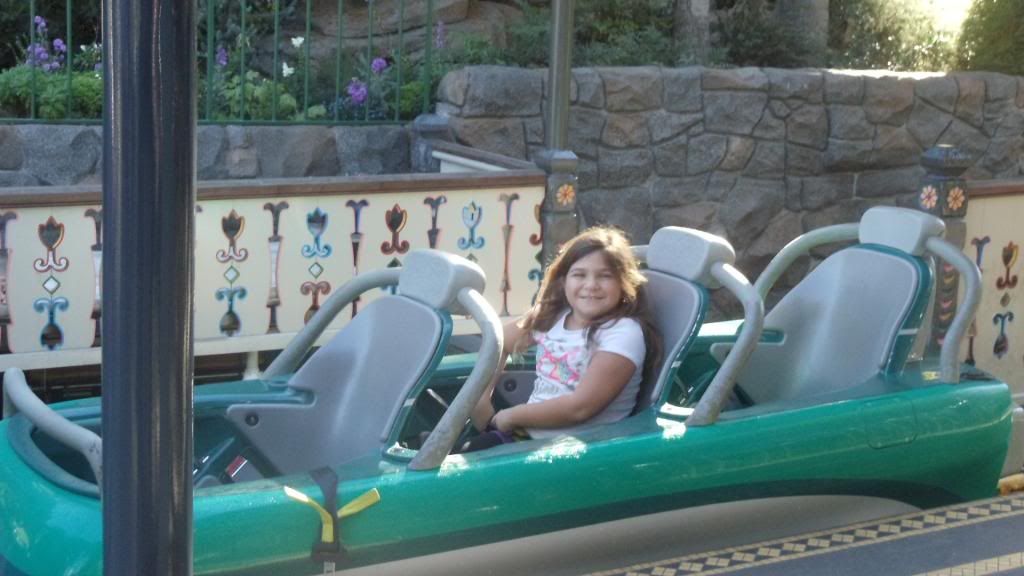 As I noticed this Disney cast member on Matterhorn, I realized that he must have the greatest job in the world.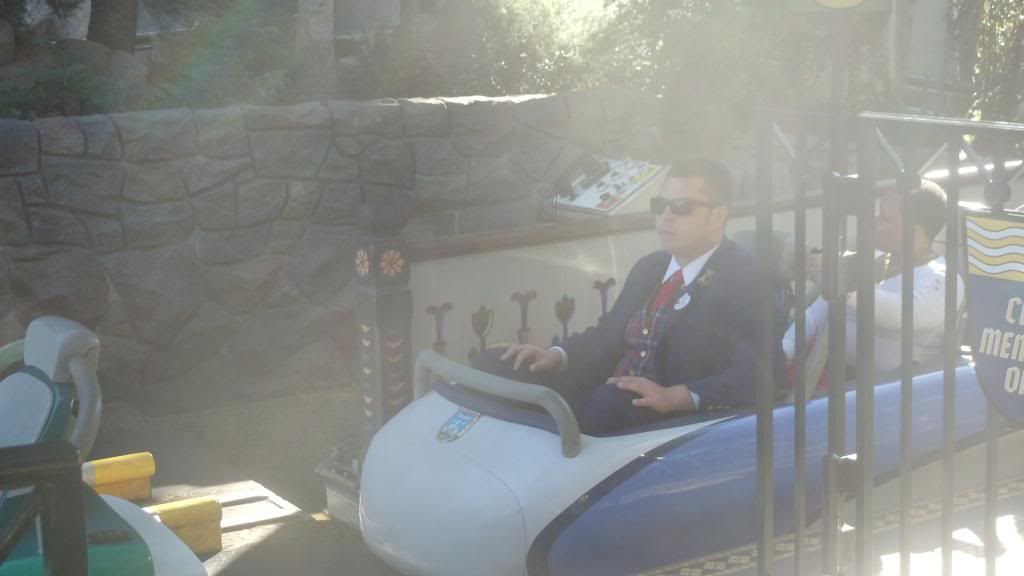 We met Farley in Frontierland, along with this lovely young lady who performed with Mikayla.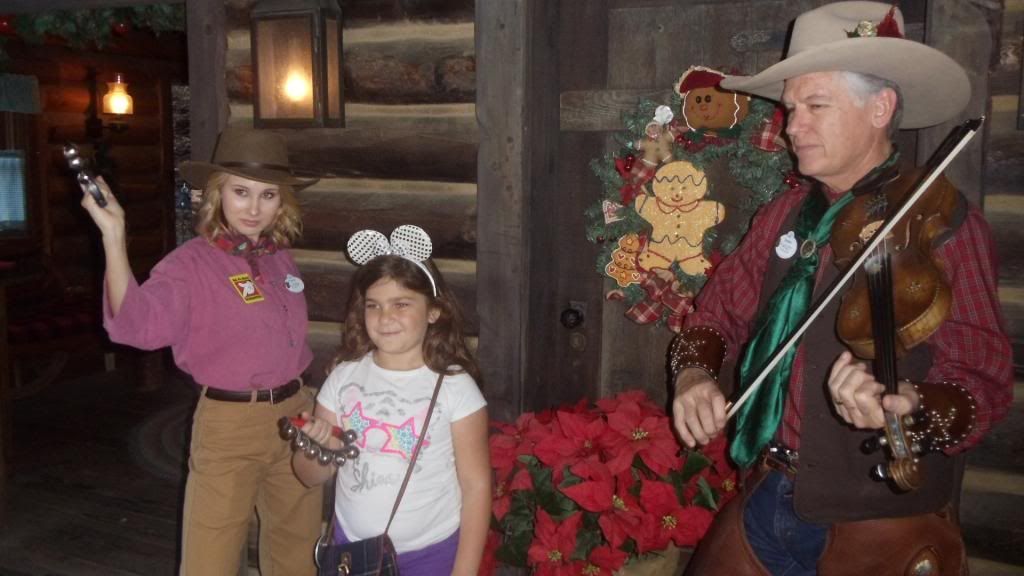 I also spent a bunch of money for Mikayla to decorate a Christmas cookie, just for her to eat the thing right away. At least she did offer to share some of it with me.
It was a good trip, and we can't wait to go again.