I was at Disneyland in California, but I call it the Animal Kingdom because there were so many people there, it was a total zoo.
I know, I had to stretch too far for that joke set up. Anywho, I made my first Dapper Day yesterday with my daughters. Not a lot of photos, but I'll share a few that I have. If you happen to notice yourself in any, please let me know. Always fun to cross paths with a Micechatter.
We got a late start and arrived about 1:30 pm. I really felt bad for anyone who didn't come specifically for Dapper Day. It was as crowded as I've ever seen it (except when they were ending the Main Street Electrical Parade the first time.) Had to start off the day with a photo of me and the girls with the Partners statue.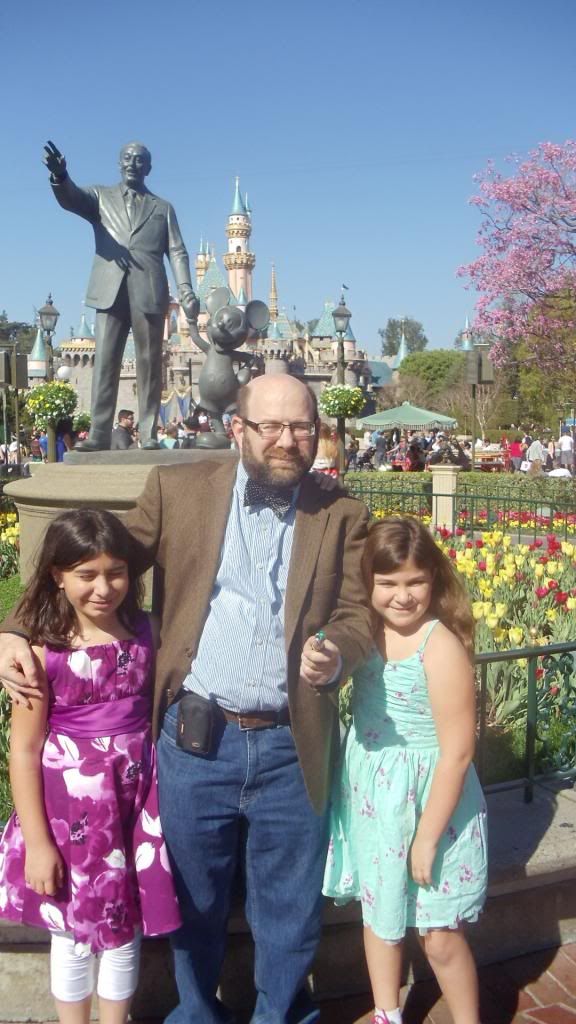 Yes, I tried to pull off the Doctor Who look. No, I didn't succeed.
However, I soon found someone else who did a much better job!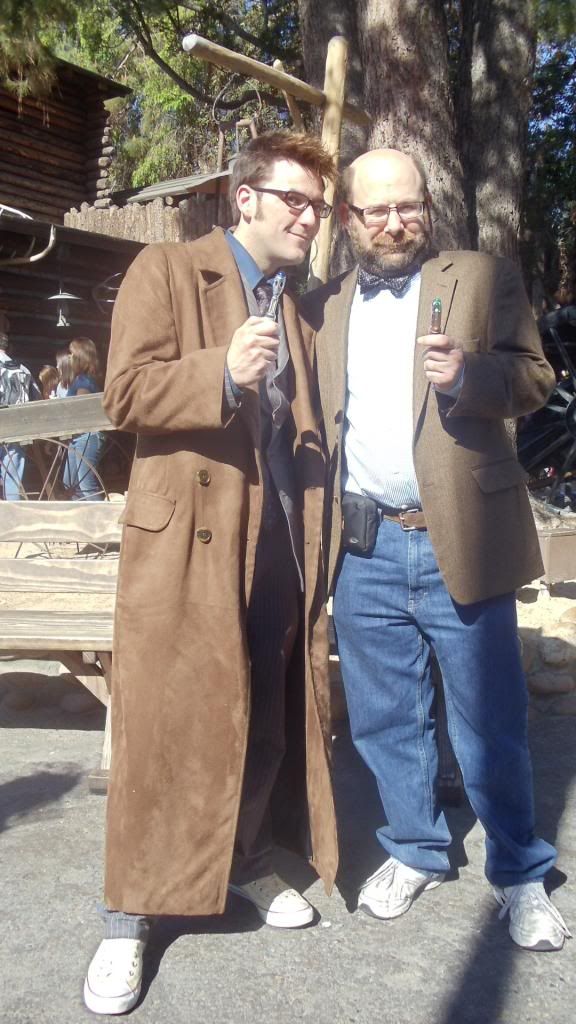 The Riverboat was UNREAL. THe line stretched out to the Haunted Mansion. But the girls wanted to wait, so wait we did. Along the way we met some very dapper people, indeed.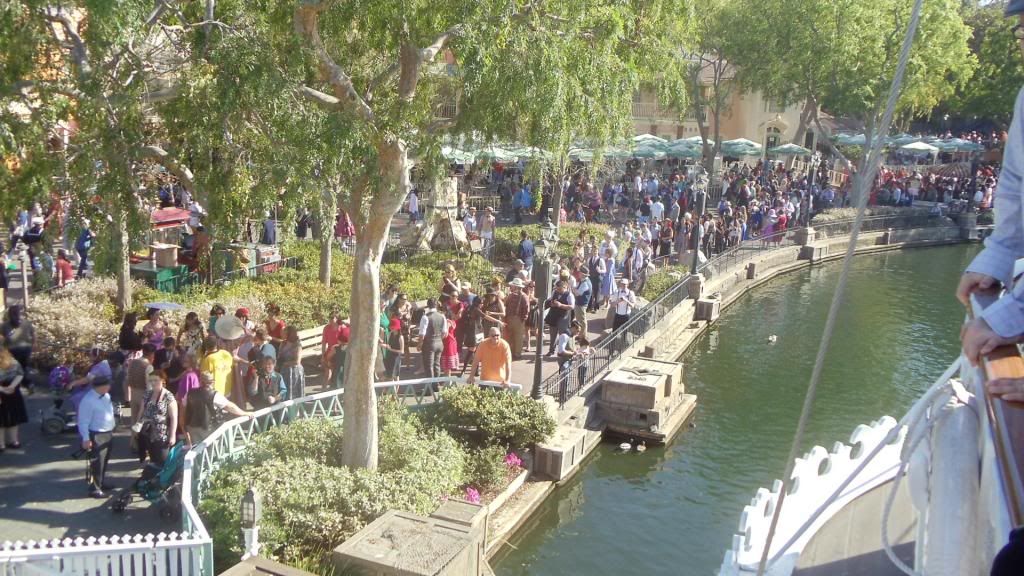 I really liked how this group even included a vintage baby buggy.
That was one classy ride.
Even saw the Boss there. He told me that one of the characters bowed to him when he came by.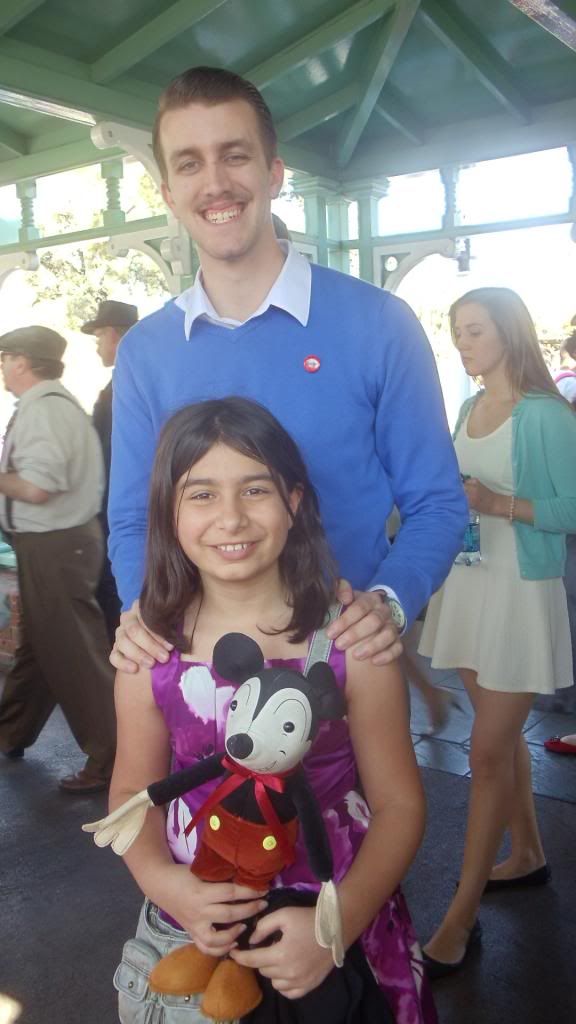 I really was impressed with this group of World War II soldiers who happened by. I would love to do Dapper Day (cool! alliteration) with a costume of this caliber.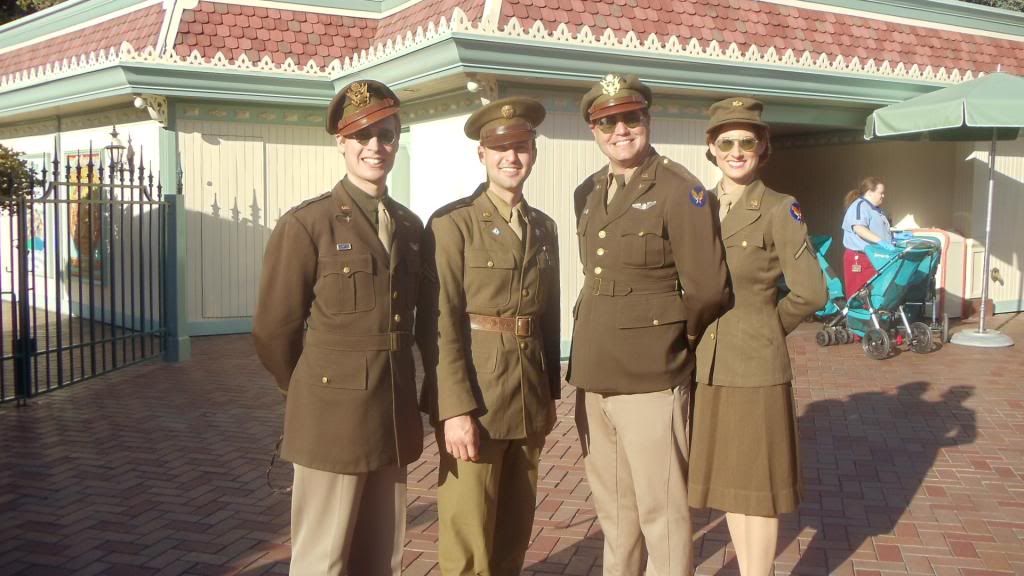 I'm glad I went, but next time I do Disneyland I'm wearing a nice, comfy T shirt!