Hey Howdy Hey,
This year my daughter and I competed in our 5th version of the Gumball Rally, this time with two brand new players joining our team. As in years past, one of my favorite parts of the rally is capturing photos of all of the other teams. In this TR I would like to share the photos of other teams in action, as well as provide blow-by-blow details of how NOT to win the Rally....
Our rally day started bright and early by pulling into (what we thought was) the Simba parking lot. I normally don't park when we visit, so I am not at all familiar with the lots.....anyway, it turns out we were trying to enter the cast parking portion of the Simba lot. When we informed the CM working the entry shack that we were there for the rally, she sent us packing to the Mickey and Friends lot. It would have been so nice of her to just direct us to the Simba lot on the other side of a chain link fence, but that is another story. So, after a panicked call to Mamabot about where to park, off we drove to the closed Mickey and Friends lot. At Mickey and Friends we encountered a very helpful CM who directed us to the proper Simba lot. Turns out there were a few of us lost as there was a mini-caravan of rally teams who followed our u-turn out of Mickey and Friends and into Simba.
After parking we made our way to check in:
My buddy Matt, who was on our team last year, was already in line with his girlfriend Cabrina....they are in the white shirts: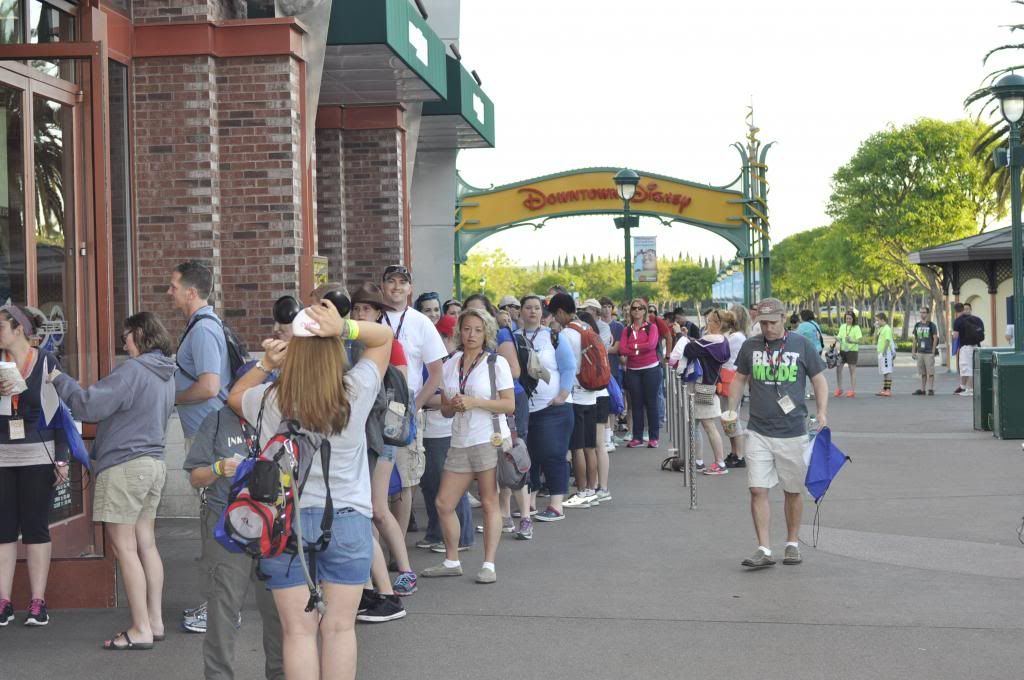 After checking in, we made our way to the end of a pretty long line leading into the ESPN Zone:
We were not in this line too long before Dusty came along and moved everyone to the north side of the ESPN zone....our horseshoe shaped line was blocking something and making somebody mad.....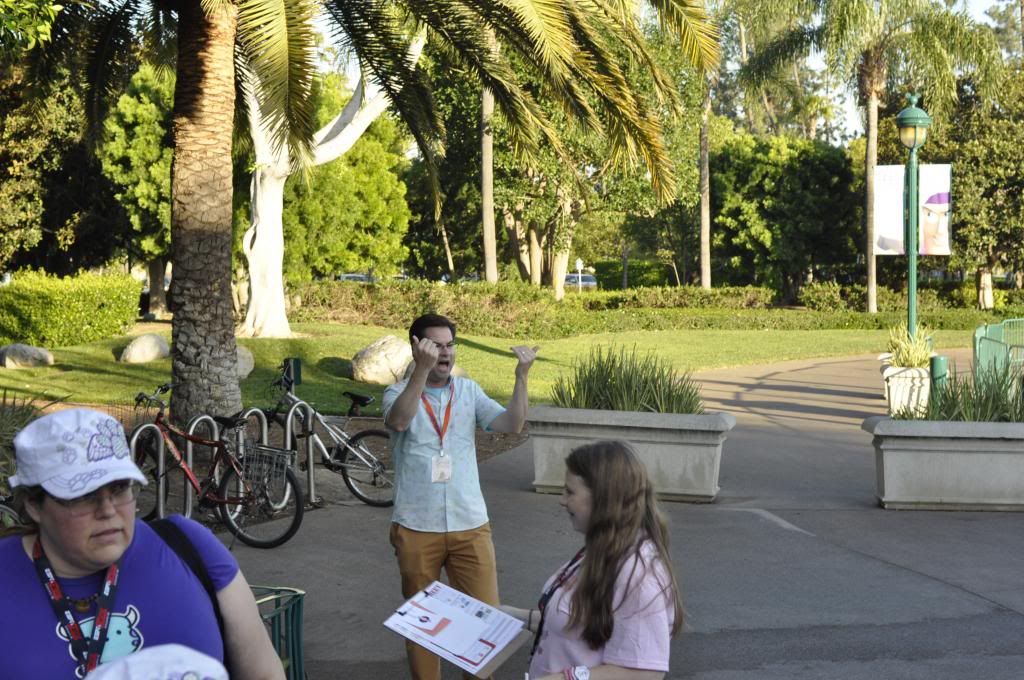 Everyone in line seemed pretty fixated on the tip sheet this year....what could be up with that????
Hmmmm, I better take a look at this thing. Well, lets see...no running, obey park rules, blah blah blah.....wait, WHAT?!?! Noon photo? Mini Quests? No matter how many rallys you have "run", you have to hand it to Dusty and the crew - they always come up with new twists.
We eventually made our way to the front of the line, had our team photo taken "In case we win the rally" (yeah, right!), and met Matt and Cabrina for breakfast. Would this be the last time today that we saw so many rally teams in one spot?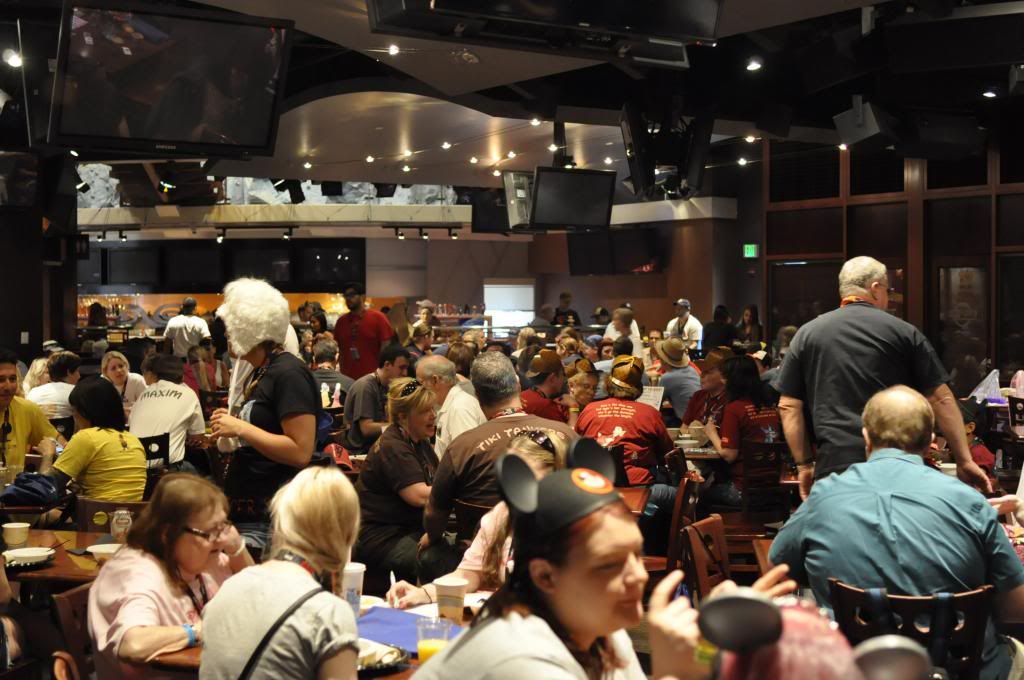 It wasn't long before Dusty was giving his yearly talk to team captains:
As Dusty spoke, there was a slide show playing from last year's rally. One team in particular looked amazingly fabulous in the background as Dusty laid down the law:
Not long after that the official rally packets arrived, and the mad scramble to get your hands on this year's questions began.
Coming up......the race to the park.......