Gosh it feels great to be writing a trip report!!
Be warned: This TR consists of tons of selfies. I chose this route because 1) they're fun and 2) I'm super self conscious of the baby weight I still haven't lost. If you're new to my TRs, please know that I am really not obsessed with photos of myself. I have a belief that most vacation photos should have yourself (or your family) in them, as that captures the memory of the moment more than just a photo of whatever you're seeing. (This is not to say photos without people are lesser!! That's just not my method of photography, as my style is for my memory and I have an awful memory!) I should also mention that I don't bother resizing my photos due to time constriction, ignorance, and laziness (at least I'm honest, right?). Also, I'll be doing this in portions as time (and baby) allows.
This trip was a quick overnight trip with my friend who happens to be a flight attendant. She flew us out on standby, we spent our first day in Disneyland, spent the night at the Anabella, spent the next day at DCA, then flew back home. It was a whirlwind, but we packed a lot of fun into it! Anyway - here we go!!
When we first walked up to the parks close to opening, I was a bit disappointed at the crowds. I was expecting to have low crowd levels, but saw that it would be busier than I thought. Not awful, by any means, but not the ghost town I was hoping for. Oddly (to me), the lines to enter DCA were much larger than those for DL.
The thing I was most eager to do, being that it was my first trip not pregnant in over a year, was to ride Space Mountain. On our way there, though, we ran into Bert and Mary. I didn't ask them for a selfie because there were kids waiting to meet them, but they took lots of time talking to us and I later regretted not asking since they weren't in a hurry anyway. Their interaction was a lot of fun, and set the tone for some great CM interactions throughout the day.
As we turned the corner I spotted the Red Wagon and decided I was hungrier than I thought, having been up since 4am and not eaten yet. My friend agreed that we should grab some corn dogs - yay!!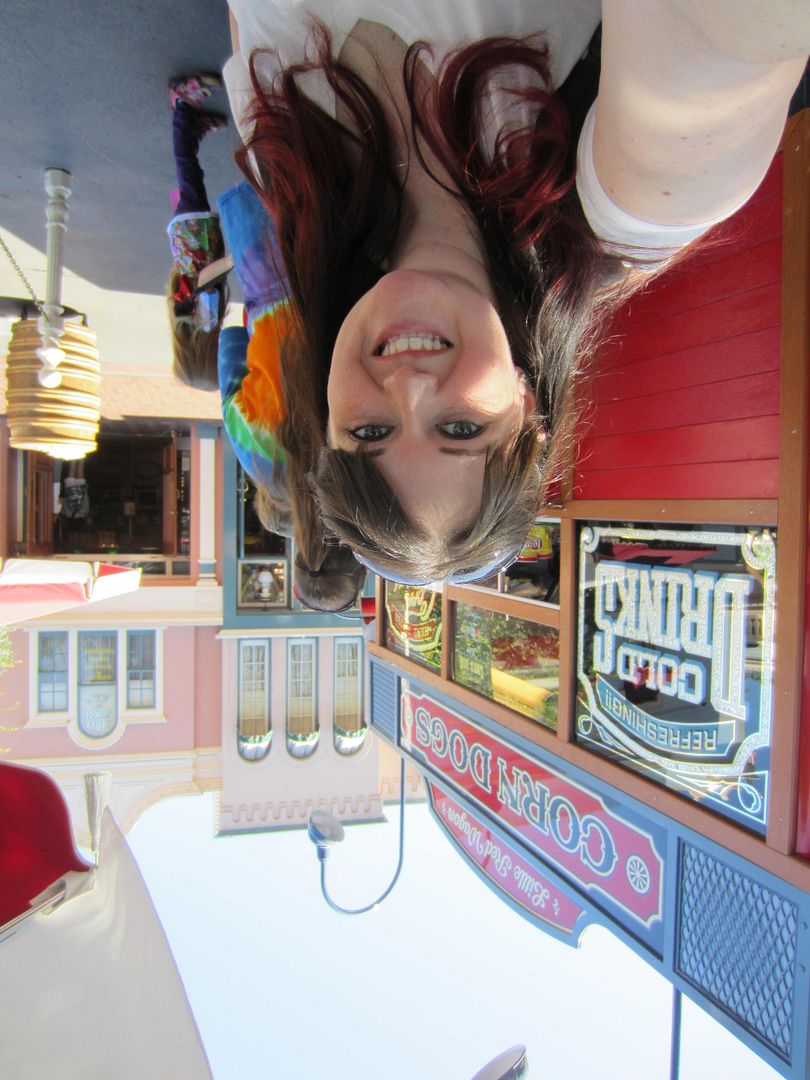 Finally we headed to what is arguably one of my favorite attractions (I don't know that I could REALLY pick a favorite, but this is on the short list)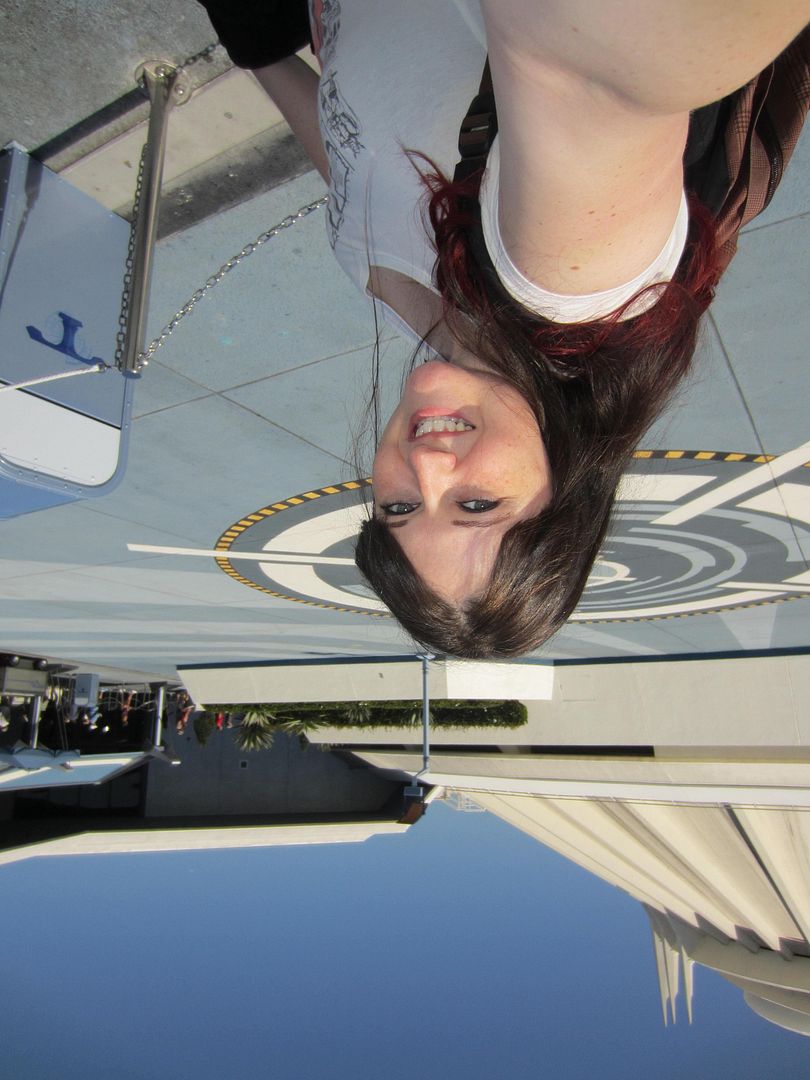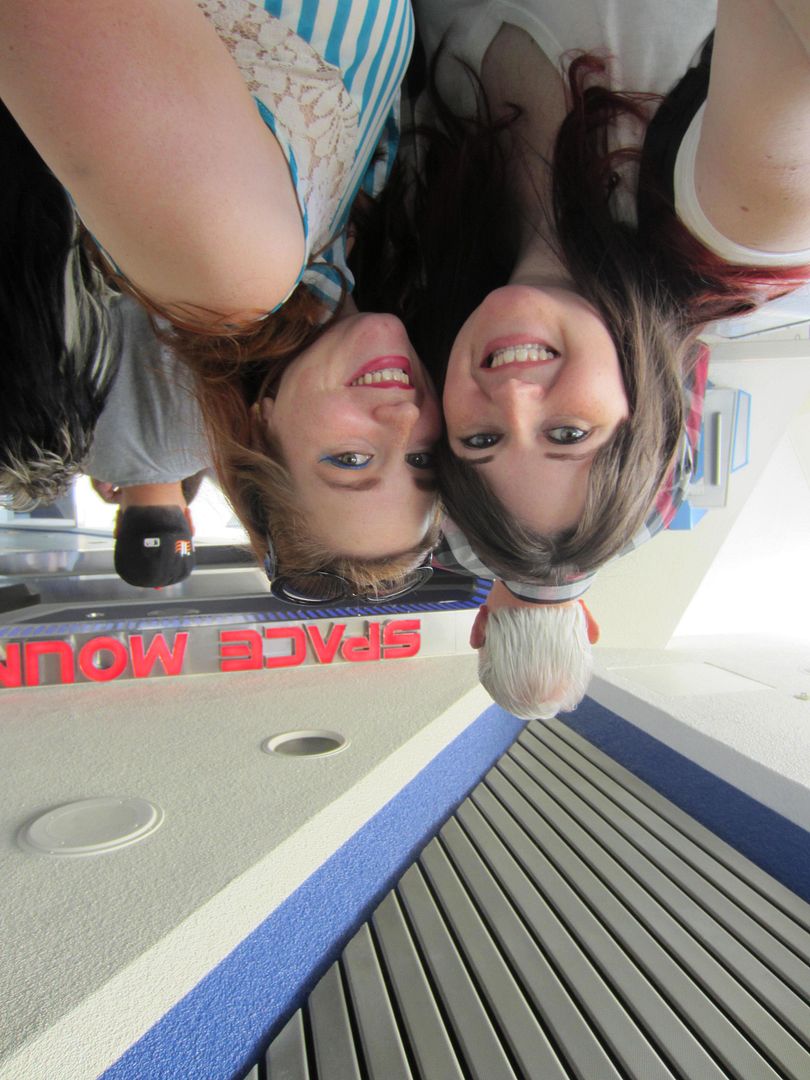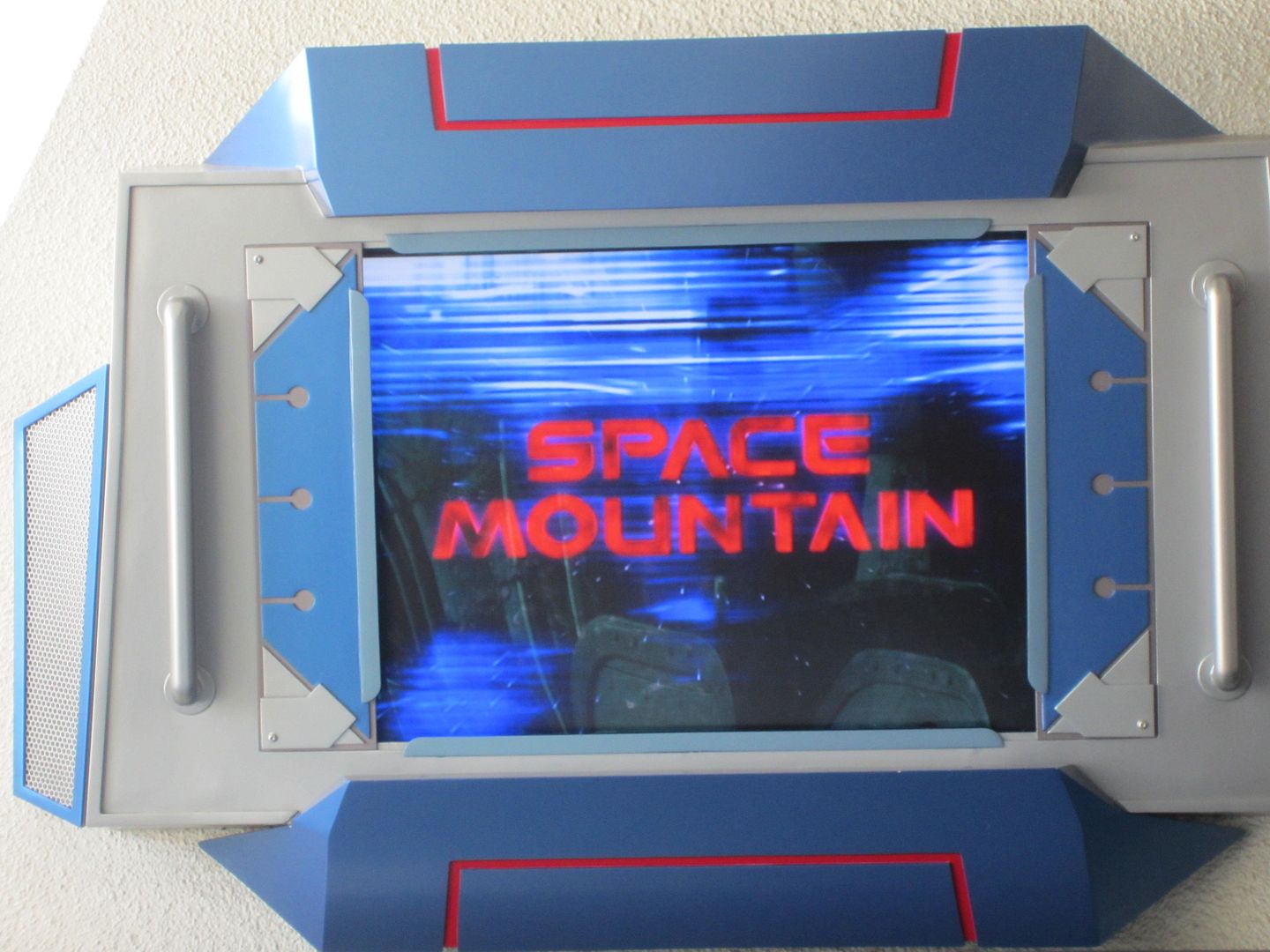 Ready to blast off!! (Love the photo bomb in the background haha)
After our trip through Space, we headed over to Innoventions since we're both pretty big fans of the Marvel guys they've got there. Stopped by to say "Hey" to Ironman.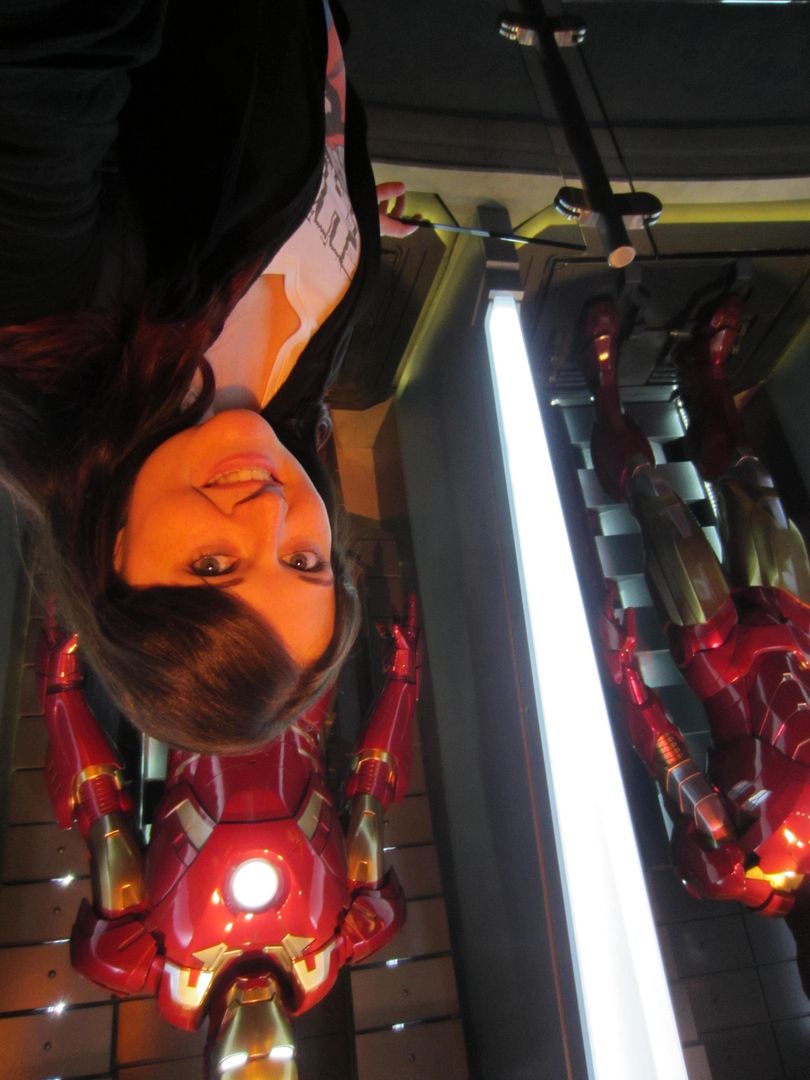 Then made our way to the Thor Meet and Greet queue area
I was really impressed with the little preshow, and of course fangirled over the Loki display.
Oh, how I wish they had a Loki and meet and greet. Thor was pretty fun, though. We were the second party to meet him for the day!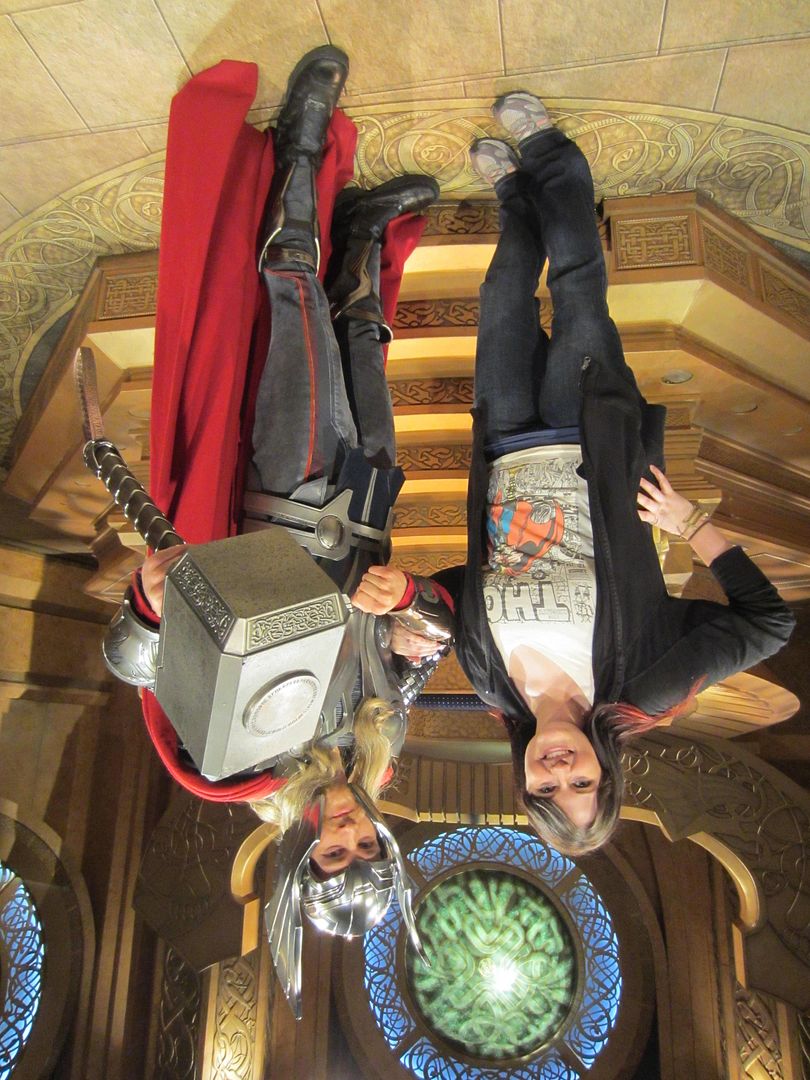 And he was my first ever character selfie!! Pretty epic, I have to say.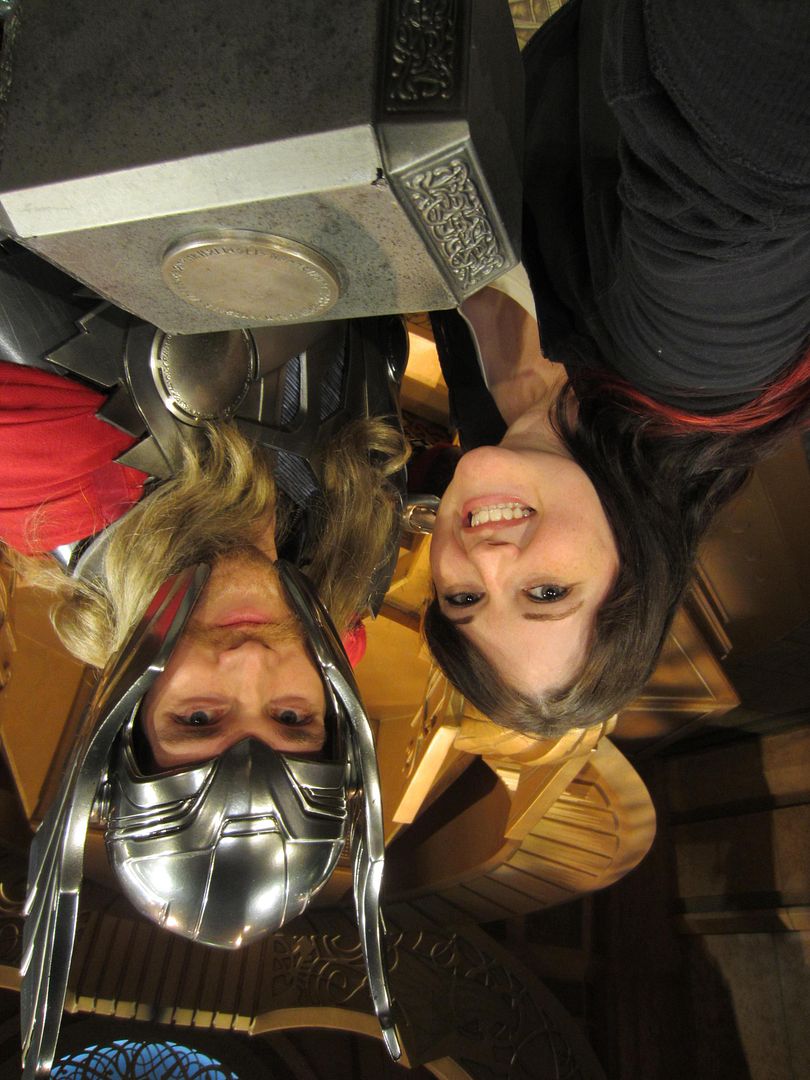 Next up, we went to meet the hero who just might be my favorite of the Avengers...